Greetings!
Welcome to the NEW LOOK Indianapolis Chapter CSI's newsletter,
THE WINNER'S CIRCLE.
This adventure into a new communication medium has received many comments over the years about "printability", content and timeliness. Hopefully this starts to help with those issues.
Please let me know of any questions you have about this new format, and forward on any articles for the future directly to me, as any authors in the system we used to have are now not applicable.
Part II Bid Day Happenings
Programs Committee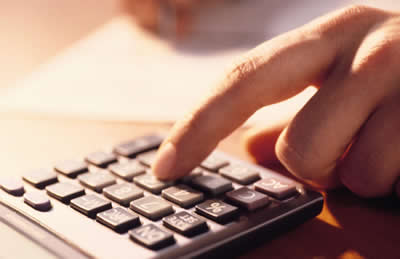 Please join us this month for an exciting and engaging discussion on what happens just after bids are received. Sometimes known as the "bid day black hole," our panel will explore what really goes on behind the scenes after the blood, sweat, and tears of specifications, drawings, estimating, and bidding have happened.
Our panel moderator will be Randy Reifsnider, AIA, CSI, CCS, SCIP, LEED AP. Randy is a registered Architect in Indiana and Kentucky. In addition to being a specification writer, he is also experienced as an Architect, Designer, and Project Manager. Randy is also an active member of the Louisville Chapter of CSI, and has been an prominent figure at the both the Great Lakes Region (having served as Region President) of CSI and the Institute (having been on the Institute Board of Directors). Our panel will feature 6 members, 2 each from the Design, Constructor, and Supplier teams.
Upcoming Events
Indianapolis Chapter CSI September Chapter Meeting: Part II Bid Day Happenings
Thursday September 22, 2011 from 5:30 PM to 9:00 PM EDT
Randy Reifsnider, AIA, CSI, CCS, LEED AP, SCIP, Member of the Louisville CSI Chapter and Past Region President will be Moderator.
Riverwalk Banquet Center
Indianapolis Chapter CSI IDP Event
Saturday October 8, 2011 from 10:00 AM to 12:00 PM EDT
Schmidt Associates Architects
2011 Trade Show Seminar - Responsible Brownfield Redevelopment - Demolition or Building Reuse
Thursday October 20, 2011 from 12:00 PM to 3:00 PM EDT
Riverwalk Banquet Center - Lodge
Indianapolis Chapter CSI Trade Show - Exhibitor Registration
Thursday October 20, 2011 from 3:00 PM to 8:00 PM EDT
Riverwalk Banquet Center
Note: Due to Institute Convention being held during the 3rd week of the month, the September meeting will be held on the 4th Thursday of the month, the 22nd.
Upcoming Programs:
October
The Greatest Trade Show in Central Indiana!
Please make plans to attend what we believe is the greatest product show in Central Indiana. Also, please feel free to invite many of your coworkers to come along and catch up on the latest and greatest product innovations and offerings.
November
Active Fire Suppression
Our November Program will feature Mark Riffey, VP Business Development, Ryan Fire Protection with a presentation on issues relating to active fire suppression. This evening program will follow an Education Seminar earlier in the day at Ryan Fire Protection's Noblesville facility. Details to follow...
December
Annual Holiday Party. This will be on the 2nd Thursday of the month. Come join us for a festive and joyous time to spend with your fellow CSI friends! Details to follow...
View from the Tower
Pete Kerfoot, CSI, CDT
September sure jumped off to a busy start. Friday evening, September 2nd was our summer outing "Take Me Out To The Ballgame." A gentle breeze made the high nineties temperature tolerable, while the provided picnic, beverages, beer and good company made the night a 'hit.' As word of the good time gets around from the 30 or so who attended, I am sure more Chapter Members will want to be involved in a similar outing next year. If you attended and had a great time, make sure our Special Events Chair Mark Smith knows. If you attended, have ideas for next year, or are willing to help out next time, make sure Mark Smith knows. If you were not able to attend this year, but think the game is a great idea for a summer outing next year, make sure Mark Smith knows. Catching the common denominator? Having an affordable special event that the whole family can attend and have a great time is paramount to the current chair; any ideas are appreciated.
Construct 2011 is in Chicago this month from September 13th thru the 16th for exhibits, education, and institute business. I will be there and look forward to meeting our friends representing other CSI Chapters. If you are going, contact Blake Wagner who is compiling a list of all Indy attendees so you can easily contact a familiar face. Thanks Blake.
To allow our members the opportunity to attend this great event we are moving our regular chapter meeting to the 4th Thursday this month. Did you catch that? This is something out of our ordinary monthly process. Our Indianapolis Chapter meeting will be the 4th Thursday on September 22nd at the Riverwalk Banquet Center. The presentation will be "Part II Bid Day Happenings", moderated by Randy Reifsnider from the Louisville Chapter of CSI. This should be an informative and educational look at bid day from all perspectives. We all have our own personal history with bid day. I believe every member will learn something new from the different viewpoints presented, creating a valuable opportunity for an understanding of other shoes. CSI, it's all about the construction family as a whole. Good stuff. As always if you have any questions about events, or committees just give me a call (317) 557-4057 or email pete.kerfoot@curleybrickwestfield.com.
Ok, I'll explain the caricature. This is from a drawing my 7 year-old grandson included in a thank you letter for a sleep over. I have found it to be such an incredible likeness I am using it on my letterhead and where my initials are required. Communications Chair Dan McCloskey wants a photo submitted with every article and I am sure this accurate representation fits the requirement.
I have had two winners so far in my own personal experiment. To see who was determined to make it to the end of this article I offer a Starbuck's $10 gift card for the first email to my address above with a new subject heading 'Starbucks'. Congratulations to Phil McMullan who won August's 'grind' to the end. It's going to be a fun year. See you Thursday!
Exhibitor Booth Space Still Available!
Trade Show
Booth space is still available for the 2011 Indianapolis Chapter CSI Trade Show. If you or someone you know would like a booth, please forward them the link below. While the earlybird deadline has come and gone, the benefits of exhibiting are still a great deal!
If you have any questions, please don't hesitate to contact the committee.
Responsible Brownfield Redevelopment - Demolition, Deconstruction or Building Reuse
Trade Show Seminar
Common practice in preparing a site for redevelopment usually entails demolition of any on-site buildings or structures to clear the way for reuse of the land. If plans don't include restoration or rehabilitation of on-site structures, then deconstruction should be considered as the next step to address on-site structures before demolition. Building hierarchy - restore, preserve, adapt, deconstruct, demolish, demolish by neglect. Deconstruction can be an economically viable and environmentally friendly alternative to traditional demolition. The benefits of deconstruction include cost savings, job creation and environmental preservation. Deconstruction may save as much as 30-50% when compared to traditional demolition costs. Labor costs for deconstruction are typically higher than for demolition. However, landfill disposal fees are lower. Combined cost savings exist with avoided disposal costs and recovered materials value. Because deconstruction is labor intensive, it can lead to the creation of jobs for the low-skilled workforce. Deconstruction helps preserve natural resources by offsetting the need for virgin materials consumption since materials are reentering the market for reuse or recycling. A good deconstruction project requires good planning. Identify knowledgeable and experienced demolition and salvage contractors. Identify markets for recycling, companies/non-profits for reusing materials or donation of materials. Site redevelopment, building renovation and building material reuse can be and should be perceived as one connected industry.
CSI-AIA IDP Seminar
Continuing Education
Annual event for IDP Interns in Indiana to attend a two-hour free seminar on specification writing presented jointly by The Indianapolis Chapter of the Construction Specification Institute and AIA Indiana. This seminar will count toward your 700 training units.

Welcome to the world of practical knowledge. That is what the Construction Specification Institute (CSI) is all about - knowledge for creating and sustaining the Built Environment. As an intern you are half way through the task of becoming a professional architect. Assuming you have completed the first task by getting your degree and have become a graduate architect, you are now on the road to gathering the necessary practical knowledge for registration through your internship. (IDP) You will find out that there is much more to learn about facility construction beyond what you have learned in school. CSI can help speed that learning through certification, education programs, practical knowledge and professional relationships.

CSI is best known for Masterformat, divisions of the specifications and SectionFormat, the organization standard for specifications sections, commonly referred to as "CSI Specs". It would be advantageous to listen to the knowledge of an experienced specifier to understand what specifications are all about. CSI is a worldwide association of over 15,000 construction industry leaders; designers, owners, contractors, material suppliers and representatives who help put in writing the information necessary to properly construct the built environment.

CSI certification programs, help demonstrate professional competence, while preparing recipients with detailed knowledge of documents, contracts and construction processes. The Construction Document Technologist (CDT) is the prerequisite and prepares the recipient with knowledge of construction documents. The Construction Specifier Certification (CCS) proves knowledge about contract requirements and specifications development. The Construction Contract Administrator Certification (CCCA) proves knowledge of contract requirements and construction contract administration processes. These completed programs may be listed behind your name to show professional competence.

For the past two seminars, three knowledgeable and distinguished specification writers have lectured. Charles D. Thompson CSI, CCS, chairs the panel. Chuck has 23 years of experience as a specification writer. He is a graduate of Indiana University with a Bachelor of Arts degree and is currently Technical Resources Specialist at Schmidt Associates. Ivette Bruns Ramirez, CSI, CCS, is an independent specification writer for her firm, Edificio Specifications, Inc.

We realize this will take a day from your other activities but we believe the knowledge you will gain is not available on the Internet and will be invaluable to your career.
Jack Morgan - Quizmaster
1. Which is true concerning MasterFormat:
a. It is used to establish the proper location of information within the fifty divisions.
b. It contains a complete listing of topics covered in each Division.
c. It contains a key word index.
d. All of the above.
2. "Section drawings" are cut vertically through and perpendicular to Project materials to:
a. Show water-tight construction.
b. Show their detailed arrangement.
c. Show which surfaces are to be finished.
3. A role of Specifications in describing a Construction Project is:
a. Showing size, form, and relationship
b. Describing administrative procedures and workmanship
c. Showing quantity and generic type
4. Section 01 11 00 - Summary of Work specifies administrative details and responsibilities of the:
a. A/E
b. Owner and A/E
c. Contractor and Subcontractor
d. None of the above
5. All of the following are true about the three-part format EXCEPT:
a. It is addressed in the appendix of SectionFormat.
b. It is recommended for ordering specification sections.
c. It provides consistency in the presentation of information and at the same time allows flexibility for adopting to a wide variety of construction projects.
d. It is described in detail in the CSI/CSC UniFormat.
Answers located at the end of this newsletter....
Indianapolis Chapter CSI Education Foundation
Chapter Photos
August 2011
We hope you have enjoyed seeing these previews of the latest images from our events. To view more, visit our online photo album.
Call for Help!
The Product Representation Practice Guide Task Team needs authors for the following modules:
Project Delivery
Design Phase
Construction Phase
Green Building
The Facility Management Practice Guide Task Team is also looking for authors to work on its volume.
We have members with the expertise to assist in these volumes. It's an opportunity to work with some of the most knowledgeable and respected CSI members. The Task Team will provide resources and assistance to authors, including previous versions of the PRM and current Practice Guide versions for comparison. If you have the time and desire to bring together state-of-the art knowledge in these areas, CSI needs your help. You have the opportunity to guide CSI's message, guide the industry, and get your name in a published book.
Contact Paul Sternberg with questions!
Board of Directors' Minutes
Minutes of the Indianapolis Chapter CSI Board of Directors can be read here. Please contact the president with any comments or questions.
Quiz ANSWERS:

1. - d; 2. - b; 3. - b; 4. - c; 5. - d

Meeting Innformation
Date:
September 22
Location:
Riverwalk Banquet Center
Fee:
Members: Free
Guests: $20
Students/Retired: $10
Time:
Social: 5:30
Dinner: 6:30
Meeting: 7:15