A Night at the Ballpark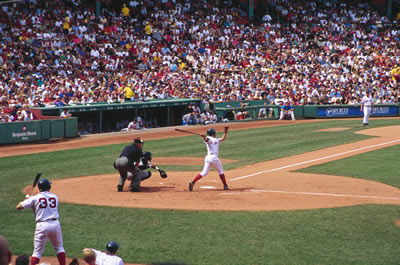 Date:
9.2.2011
Location:
Victory Field, Downtown Indianapolis
The Chapter would like to extend an invitation to our members and their families, and any guests that might just want to hang out with the "cool kids", to enjoy an evening of baseball at the best minor league ballpark in America....Victory Field!
The evening will consist of a picnic-style dinner for a small fee per person, as well at a ticket to the game. Being that this is a Friday, a fireworks show (weather permitting) will be presented at the end of the game.
The picnic will feature
Hamburgers, Hot Dogs, Barbecue Chicken plus three sides of our choice also cookies, condiments, soft drinks, keg of beer (Coors Lite Draft) which all starts 90 minutes before game time.
Trade Show Booth Registration


Date:

10.20.2011


Time:

3:00 - 8:00 PM


Location:

Riverwalk Banquet Center




Trade show booth registration is still open, and early-bird dates are quickly approaching at the end of August. Many good booths are still available. Do not miss out on this annual tradition of education and networking.




Along with the trade show will be an education seminar and a student specification scavenger hunt. More info on those will be forthcoming!




For more information about how you might be able to assist in the Student Competition, please contact

President Pete

.