Ask yourself how are your spirits as you navigate change -- the transitions, that move us along in life?
Are you driving along smoothly, smiling, laughing and appreciating each new turn?

Or are you feeling like you just missed your exit?

Has a new direction lead to an unfamiliar and uncomfortable cross road?

Are you feeling like you are well on your way, but worry you are running out of fuel?

Have the promises of January somehow been left behind leading to some frustrations?
If you answered yes to any of these questions, then read on. I have an idea I liked to share -- an approach -- that fuels the change we desire. After all, without the right energy and direction, not all change is progress.

Whether a transition is self-initiated, or brought on by life's challenges and opportunities, it is natural for us to feel the fight against change. At times it can feel like every cell in our being is telling us to go back; take the road we know; it is easier, after all, that is who we are. Change requires action, and yet sometimes that next turn is either not clear, or feels like the last thing you want to venture down. It is in this moment that we need to choose how we will proceed. How do we ensure we bring a positive and energizing attitude to that moment of choice? What tools, resources and approaches are at the ready?

Life's journey is meant to be FUN, and how we manage our Life's changes can be fun.

The idea I want to share with you this month is something I call Playful Engagement.

I believe in this strongly, because Playful Engagement allows you to:

Imagine the Possibilities and connect your charactor to your future.

Relax and Reconnect to the present moment.

Encourages Balance in the creativity of Work and Play.
I know the power of a life full of passionate playful engagement and I am excited to share more on my three aspects of Playful Engagement with you in future newsletters.

But for right now, give this some thought.

What would happen if you allowed more playful characteristics into your day, your week, or your life? Would this allow you to increase your openness to change, and to expand your curiosity? Would this allow you to more readily incorporate new information?

Some say Play is a state of mind, rather than an activity. I say, let it be both!

Some define Play as an absorbing, apparently purposeless activity that provides enjoyment, a suspension of self-consciousness and sense of time. I say, change the word "purposeless" to "purposeful," and let's get busy.

I work with individuals who are ready to turn life's transitions into life fulfilling opportunities -- Individuals who look to have the Life of their dreams, and to balance their Work and Play, in support of that Life.
Are you curious to give my approach a try?
Does my approach sound like too much fun to be serious?

Is there a dream or challenge you have been afraid to "seriously" even think about?

How would you feel if you started to play out the possibilities and the activities that bring you joy?

What reward would come if you connected to your creativity through the balance of play and work?


I encourage you to start to Play with the Possibilities in a Complimentary session.



Playful Engagement could be just the Power you are looking for!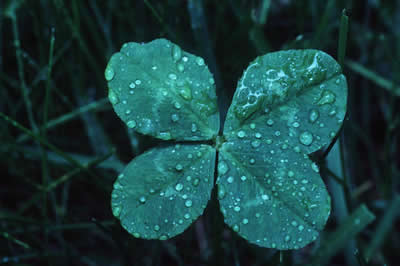 This Spring and Summer find a Playground near you!
Enjoy and Support the National Parks
npca.org/explore_the_parks/
Barbara Newton, CPC, ELI-MP
Certified Professional Coach,
Energy Leadership Index™ Master Practitioner
fullcirclescoaching.com
617-306-5494
barbara@fullcirclescoaching.com
For All Life Brings,
Bring it Full Circleİ
Copyright 2009-2010 Full Circles Coaching, LLC

Play with the Possibilities ...

Upcoming Opportunities -

A quick overview of ways to explore

The Power of Play

In a complimentary session explore how the coaching partnership supports turning desires into action and action into reality. Playful Engagement could be just the Power you are looking for!
If you have a friend that might also welcome a playful approach to their Life, forward this letter on. If they sign up for a complimentary session and mention your name I'll give you 10% off an initial coaching program.
With24™

Join me and other Playful Participants on a F.r.e.e. Call to brainstorm ideas, share strategies and create opportunities that increase our energy and get things moving. Share ideas on how we play with time and balance?
Register for our next Call :
April 20th
5:30 PM EST (2:30 PM Pacific ).




Check Out My Book Shelf


Some of you are may be perfectly comfortable with a playful approach to Life. Others may need a little more science to qualify or justify this approach. Whichever sideline you find yourself on I encourage you to check out the work of Stuart Brown, M.D., founder of the National Institute for Play. Read:





"play How It Shapes the Brain, Opens the Imagination and Invigorates the Soul" by Stuart Brown, M.D., Founder of the National Institute for Play.



You can find this book by visiting:
fullcirclescoaching.com


Individual Coaching
For more information about my coaching packages, and the Energy Leadership Index™ Assessment work, please feel free to call (617-306-5494), email me (barbara@fullcirclescoaching.com) or contact me when you visit fullcirclescoaching.com- I'd love to work with you!!



Energy Leadership
















How is energy impacting your success?





What energy do you lead with?





Read more about Energy Leadership™ and Sign up for an Energy Leadership Index™ Assessment at: