Join our list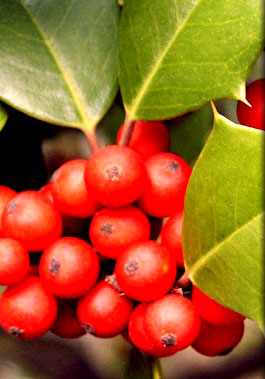 Dear Friends,
The holiday season is once again upon us and I want to take this opportunity to wish happiness and peace to you and everyone special in your life.
To look your best for holiday events and to enjoy a deserved break from the holiday hustle, schedule your facial treatment appointment with Amy's Skin Care.
Lookin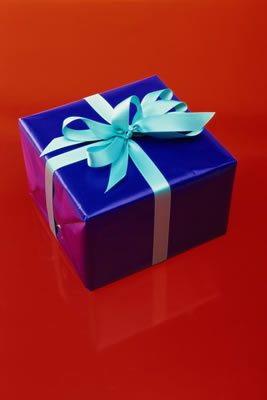 g for the perfect gift for loved ones, friends and business associates? Wouldn't they appreciate an Amy's Skin Care Gift Certificate? These attractive certificates are redeemable for services in my Kirkland spa, or for Eminence products from
Amy's Online Store
with free Priority Mail delivery
anywhere in the U. S
. And to make certain gift recipients are delighted with the experience, my expert advice is always just a phone call or
email
away.
Warmly,
Amy
206-999-6336
New from Eminence and "Berry Refined"

An Exfoliating & Pore Minimizing Collection

Come experience the amazing refining properties of berries that will deliver berry beautiful skin in time for the holiday season.

Eminence introduces an exciting new Berry Refined exfoliating and pore minimizing collection of organic skin care. Ingredients including blueberries, rasberries and blackberries which are high in powerful antioxidants, vitamins and phytonutrients to help heal skin irritations.

One of these fine products is

Eminence Blackberry Pore Refining Serum

featuring blackberry, pomegranate and blueberry combined to act as a gentle astringent that tightens and refines pores in this deeply penetrating non-oily hydrator for all skin types. Use daily alone or under moisturizer.
Amy Skin Care Gift Certificates



Amy's Gift Certificates make a

great gift

for

anyone

.

They are available in various denominations and come with an attractive certificate in a gift envelope that you'll be proud to present. And ordering couldn't be easier with Priority Mail service or location pick-up to meet your last-minute gifting needs. PayPal and Major credit cards accepted.



free facial

from just three new customer referrals!


Call me at 206-999-6336, email or use these links for quick online Gift Certificate orders! Or use the forward button to sent this gift suggestion to someone you know who needs a hint!

Thoughtful business gift - $50 of Eminence


Single Facial Gift Certificate - $75

What Color is a "Healthy Glow?"


Research shows that people are attracted to skin tones enhanced by healthy choices


Researchers have found that the color of a person's skin affects how healthy and therefore attractive they appear, and that diet may be critical to achieving the most desirable complexion.

Using specialist computer software, a total of 54 Caucasian participants of both sexes were asked to manipulate the skin color of male and female Caucasian faces to make them look as healthy as possible. They chose to increase the rosiness, yellowness and brightness of the skin.

Skin that is slightly flushed with blood and full of oxygen suggests a strong heart and lungs, supporting the study's findings that rosier skin appeared healthy. Smokers and people with diabetes or heart disease have fewer blood vessels in their skin, and so skin would appear less rosy.

The preference for more golden or 'yellow-toned' skin as healthier might be explained by the 'carotenoid pigments' that we get from the fruit and vegetables in our diet.These plant pigments are powerful antioxidants that soak up dangerous compounds produced when the body combats disease. They are also important for our immune and reproductive systems and may help prevent cancer.
They are the same dietary pigments that brightly colored birds and fish use to show off their healthiness and attract mates, and the researchers think that similar biological mechanisms may be at work in humans.

Researcher Ian Stephen says that while many believe that sun tanning is the best way to improve the color of your skin "our research suggests that living a healthy lifestyle with a good diet might actually be better."

Melanin, the pigment that causes the tan color when skin is exposed to the sun makes the skin darker and more yellow, but participants in the study chose to make skin lighter and more yellow to make it look healthier. Other research has recently found that toning produced by sun tanning beds comes with significant health risks.

"This discovery is very exciting and has given us a promising lead into cues to health," said Professor David Perrett, head of the Perception Lab at the University of St. Andrews, where the research took place.
Tanning beds rated as top-tier cancer risk

Tanning beds are as deadly as mustard gas, arsenic, plutonium and other known carcinogens, according to
cancer experts.

The International Agency for Research on Cancer moved UV tanning beds and ultraviolet radiation to its highest cancer risk category, removing any ambiguity about their threat by labeling them "carcinogenic to humans."

New Brunswick, Scotland, France, Germany and at least five Australian states have banned anyone under 18 from accessing artificial tanning equipment. In the U.S., 29 states have restrictions on youths using tanning beds, with many requiring parental consent.

9 out of 10 babies born with bisphernol A



In the fall of 2008, Amy's Skinformation newsletter noted rising concern about toxic leeching of bispernol A from water bottles and other sources.

More recently the Milwaukee Journal-Sentinel reported on a study which found that nine of 10 babies tested were born with bisphenol A in their systems, renewing calls for the chemical to be banned.

BPA, which was developed as a synthetic estrogen, has been linked to breast and prostate cancer, cognitive and behavioral problems, reproductive failures, heart disease, diabetes, asthma and obesity.

Canada has banned BPA for use in baby bottles. Similar bans have passed in Massachusetts, Connecticut, the city of Chicago and two counties in New York. Most major baby bottle manufacturers have stopped using BPA.

Laws have been introduced in Congress to ban BPA in all food contact items.



What can we do?


Polycarbonate plastics which are identified by the #7 recycling symbol, may leach Bisphenol A. To be certain that you are choosing a bottle that does not leach, check the recycling symbol on your bottle. If it is a #2 HDPE (high density polyethylene), or a #4 LDPE (low density polyethylene), or a #5 PP (polypropylene), your bottle is fine. The type of plastic bottle in which water is usually sold is usually a #1, and is only recommended for one time use. Do not refill it.