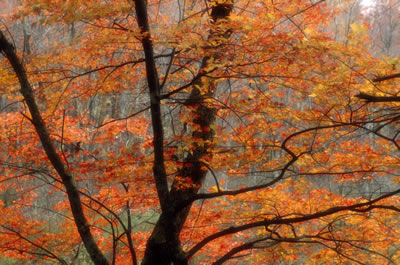 Due to fall break, the following will not take place this week: Pasta and Prayer, Students for Life, 10:10 Masses on Wednesday and Thursday, Adoration on Wednesday evening and 6pm Mass on Sunday.
The "Year of Faith" was announced by Pope Benedict XVI last year in his apostolic letter,
Porta Fidei.
It begins Thursday, October 11, 2012, marking the 50
th
Anniversary of the opening day of the 2
nd
Vatican Council and includes September 29, 2013, the 20
th
Anniversary of the
Catechism of the Catholic Church
.
The year will end on November 24, 2013, the Solemnity of Our Lord Jesus Christ.
During the "Year of Faith", Catholics are asked to study and reflect on the documents of Vatican II and the Cathechism so that they may deepen their knowledge of the faith.
In "Ignatian speak", we are being asked to embrace the
magis
, to do more
.
We are asked to stir up our hearts and rekindle a new enthusiasm for our faith so that we can celebrate it more fully and better witness to others.
To put it simply, this year invites us to learn it ---- live it ---- love it!
If there is just one thing we could each do that would make a difference , I would suggest you ask this question, "Lord, what do you want me to do?'
Then, listen and be attentive to his answer.
To celebrate the "Year of Faith" at Rockhurst, we will invite speakers who will help deepen our understanding of the Vatican II Council, provide an opportunity to delve into Catholic Cathechism, and have an inter-faith panel exploring different faith traditions on our campus.
Open to sophomores, juniors, seniors and graduate students who have previous retreat experience, this relaxed overnight retreat provides students with ample time for community and personal prayer and reflection.


Questions? Interest? Contact

Cindy

.
October 20th
7:45am to 2:00pm
Come to clean up the banks of our continent's longest river! Participants will be shuttled up the Missouri River on boats and dropped off to pick up trash.
Cost is $7, which includes transportation, lunch, t-shirt, water bottle and work gloves.
Sign up in Campus Ministry or contact Bill.
Miller Service Scholarship

Interested in doing service over Christmas Break?
The Miller Service Scholarship provides an opportunity to do service for 3 weeks over
Christmas break and receive in return a scholarship that would be added to your financial aid package. You can do the Service in your hometown or wherever you will be during Christmas Break.
Applications are available in Campus Ministry and are due by
November 1st
.
Contact
Maureen Henderson
for more information.

Due to Fall Break, there is not a question of the week. Stay tuned for next week!
A correction: Last week's question included a significant mistype . . . October 11
th
, not October 10
th
was the day on which Vatican II convened.
Send your answer to by 9:00am on Wednesday. Of those students who respond, one will be chosen at random to receive a free (and delicious!) twister from the Pub. The winner will be announced in the following week's bulletin.
And the winner from last week is Cait Staed! Congrats!
Pasta and Prayer volunteers!
We are beyond grateful for your help in making the weekly Pasta and Prayer gatherings a wonderful reality!
Students who helped to organize the first debate-watching gathering!
Voting is indeed our privilege, and being informed voters is undoubtedly a great responsibility. Thank you for helping to provide a platform for individuals to grow in their understandings of the candidates.
Dignity of Work:
Catholic Social Teaching

This week's aspect of Catholic Social Teaching - as articulated by NETWORK, a Catholic lobbying organization - is
Dignity of Work

Work is more than a way to make a living; it is a form of continuing participation in God's creation. It is a way to express the uniqueness of the person in a way that contributes to the good of the whole. If the dignity of work is to be protected, then the basic rights of workers must be respected - the right to productive work, to decent and fair wages, to the organization and joining of unions, and to economic initiative. The economy must serve people, not the other way around.
Falling Leaves
by: Joyce Rupp
O falling leaves of autumn,
what mysteries of death
you proclaim
to my unwilling self
what eternal truths
you disturb
in the webbings
of my protected heart
what wildness
you evoke
in the gusty dance
of emptying winds
what mellow tenderness
you bravely breathe
in your required surrender
what challenge
you engender
through your painful twists
and turnings
what howl of homelessness
you shriek
with your exile of departure
what daring task
you evoke
as you feed the hungry soil.
O falling leaves of autumn,
with each stem
that breaks,
with each layer of perishing,
you teach me
what is required,
if I am to grow
before I die.
What would you like to see in the weekly bulletin?

If you have thoughts, feedback, suggestions, dreams (anything!) . . . let us know by contacting
Cindy
.
This Week in
Campus Ministry
Sunday, October 7th
6:00pm
: Mass (Mabee Chapel)
Monday, October 8th
12noon: Mass (MC)
9:15pm
: Reconciliation (MC)
10:10pm
: Mass (MC)
Tuesday, October 9th
12noon: Mass (MC)
Wednesday, October 10th
Fall Break!
Thursday, October 11th
Fall Break!
Friday, October 12th
Fall Break!
Sunday, October 13th
Fall Break!
Need Prayer?
Email the Campus Ministry staff with your name and your intention, and we will happily hold you in prayer throughout the week.
Office of Campus Ministry
Massman 4 (lower level)
(816) 501-4063