Greetings!
Campus Ministry is going green! We are excited to launch our first e-bulletin. We will no longer print our Sunday bulletin; rather, you will see the e-bulletin in your inbox each week.
Also, we will give away a free Twister courtesy of Sodexo every week. Simply email us with the correct answer to the "Question of the Week," and you wil
l be entered into the weekly drawing.
Be sure to look below for this week's question!
Let us know what you think of "The Companion," our new e-bulletin.
Enjoy!
The Campus Ministry Team


(Front Row (left to right): Michelle Scheibner and Fr. John Craig, SJ. Back Row: Fr. Luke Byrne, SJ, Cindy Schmersal, Bill Kriege and Maureen Henderson)
Harry Potter and Catholic Social Teaching
What do Harry Potter and Catholic
Social Teaching have in common?
Come to find out!

Friday, February 3rd
at 7:00pm in Science Center 115

We will
watch Harry Potter and The Deathly Hallows Part 2 and follow it up with a short discussion.

Come in costume!!!
There will be prizes and Harry P
otter snacks and more prizes!

Co-sponsored by SAB and AIM.
NEW Men's Bible Study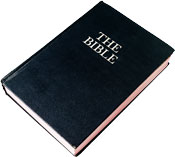 Want to break open the Word with other men on campus? A new men's bible study group is starting this semester. Hop on board! Contact Justin Langfield for more information.
Here's to You:
March For Lifers!
Kudos to the seventeen Rockhurst students who traveled to Washington, DC to witness to the dignity of all life through participating in the January 23rd March for Life!
Leftovers with Love
Every Monday and Thursday, dedicated student volunteers prepare and
deliver the food leftover in Rockhurst's cafeteria to St. James Soup Kitchen. If you are free at 4 on Mondays or Thursdays and would like to help either periodically or regularly, we would love to have you! Email leftovers@hawks.rockhurst.edu.
Meet the Jesuit Novices
Did you ever want to visit the Jesuit residence?
Here is your chance!
What: You are invited to meet and visit with five of the fourteen Jesuit novices (young men who have recently joined the Jesuits) and hear their vocation stories. They are currently spending seven weeks serving at Catholic agencies in Kansas City.
When: Sunday, February 12th, following the 6pm Student Mass.
Where: The Jesuit Residence
RSVP: Email Fr. Bill Oulvey, SJ if you want to attend or have questions. Please RSVP by Friday, February 10th.
Survey Says . . .
Each February, Campus Ministry launches an annual survey to get your feedback on programs and events. The survey will be sent to you via your Rockhurst email account on Tuesday, February 7th. Be sure to fill it out and bring in your confirmation page to be entered to win one of twelve Target gift cards.
Mass Sponsorship
Is your student group interested in assisting as greeters, gift bearers and hosts of a post-mass social at a 6pm Student Mass this semester? If so, contact
Cindy Schmersal
. Dates for the remainder of the semester are filling quickly.
The More You Know . . .
February 3rd is the Feast of St.Blaise.
Credited with saving the life of a young boy who had a fish bone lodged in his throat, St. Blaise is the patron saint of throat illnesses. He was a physician and Bishop of Sabestea (in modern day Turkey) and was martyred for his faith.
On February 3rd, the Feast of St. Blaise, the traditional blessing of throats will take place following the noon Mass in Mabee Chapel.
Red Rover, Red Rover, Send YOU Over!
We want you involved in Campus Ministry!
Whether you are looking for ways to nurture your faith, are able to assist with one of our current needs as a flautist, altar server or photographer, or simply don't know but think Campus Ministry may offer something of interest to you, we hope you stop by and find out how you may plug in!
This Week in
Campus Ministry
Sunday, January 29th
6pm: Mass (SFX)
Monday, January 30th
Noon: Mass (MC)
10:10pm: Mass (MC)
After 10:10 Mass: Adoration (MC)
Tuesday, January 31st
Until 11:30: Adoration (MC)
Noon: Mass (MC)
3:30-4:15 Reconciliation (MC)
4:30pm Pasta & Prayer (MC)
9:00pm: UNITY (STD)
Wednesday, February 1st
Noon: Mass (MC)
7:30pm: Hawks for Life (Fishbowl)
10:10pm: Mass (MC)
Thursday, February 2nd
Noon: Mass (MC)
9:00pm: VOICES (FJC)
10:10pm: Mass (MC)
Friday, February 3rd
Noon: Mass (MC)
Following Noon Mass: Blessing of Throats (MC)
7pm: Harry Potter (SC 115)
Sunday, February 4th
6:00pm: Student Mass (SFX)
Mark Your Calendar!
Strengthen Your Brethren: Men's Retreat
April 1st
Silent Retreat
April 13th-14th

Lumberjack Service Retreat May 13th-19th
Need Prayer?
Email the Campus Ministry staff with your name and your intention, and we will happily hold you in prayer throughout the week.
Question of
the Week
Who wrote,
"God does not reveal himself in the abstract, but by using languages, imagery and expressions that are bound to different cultures"?
Do you know the correct answer? If so, respond to Michelle Scheibner with the answer by Tuesday at noon to be entered to win a free Twister from Sodexho. Each week we will draw one name to win.
Check back next week for the answer to this week's question!
We Celebrate You!
Happy birthday to all of
you who
enjoy birthdays this week!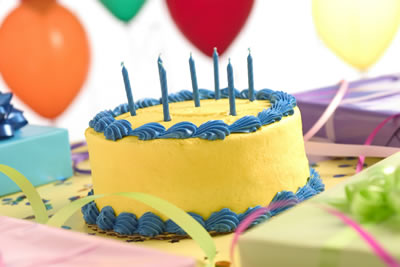 Y
ou are a gift - a g
ift
from God to th
e w
orld
and to our
community.