| | |
| --- | --- |
| June 2012 | Serving the Tampa Community Since 1935 |
What's the next step for your graduate?

Graduation is an exciting milestone and a great time to start taking steps toward the real world of financial responsibility. Tampa Bay Federal can help your graduate with a checking account, debit card or auto loan.

And, as always, we're working hard to make things easier for you, with pleasure.
Pay Just $200.33 on $10,000 Borrowed for 60 Months*
Now's the time to consolidate higher-interest debt!
Apply now via
Online Banking
, call us, or stop in!
---------------------------------
Or, consolidate higher-rate credit card balances to your Tampa Bay Federal card
with a NO FEE balance transfer! For a limited time only!
---------------------------------
* Rates as lows as 6.49%. Sample payment based on 7.49* APR; rate may vary depending on credit.
Check out your new checking account options!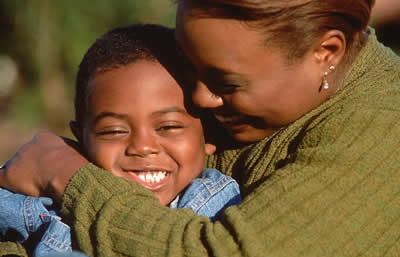 Tampa Bay Federal is now offering the new Rewards Checking as well as Free Checking. Both accounts provide more than 10 free benefits including thousands of free ATMs and free online banking. Take a look at what each account has to offer and make sure your getting the most out of your checking account.
It's easy, just sign into Online Banking and select Checking Product under Forms, and make the switch to Rewards Checking today!
"Achieving mastery of your money is similar to learning to ride a bike, but without scabby knees. You can learn the hard way, that's for sure. Or you can test-drive before you incur any financial scars."
How close are you to retirement? What's it going to be like living on your retirement income, from whatever sources you'll be drawing money? You can wonder about it-or you can try it on for size.
This month's Financial Fitness Challenge offers more information on test driving and more. Check out this month's Financial Fitness Challenge, register, and you could win $50!
Home is where the heart is . . . and the EQUITY
Home equity lines of credit are a good way to access the money you may need for house projects or other big expenses. Tampa Bay Federal offers HELOC loans with variable interest rates and your monthly payment is only one percent of the balance of the loan.
-------------------
Local Lender. Local Servicing. Personal Service.
Contact Jay Kim at 813.541.4002 or Brandon Dalton at 813-545-6697.
Is shopping for a car stressing you out?
Let Auto Advisors do the Legwork--For Free!
Now, car shopping can be a pleasurable experience, too. Auto Advisors, a free service for our members, eliminates your visit to the showroom, the high pressure sales guy, and the waiting around. The advisor at Tampa Bay Federal works only for credit union members, educating you about the car buying process and ensuring you get the vehicle you want at a price you want to pay, plus full value for your trade. And lots more!
Contact our auto advisor, Steve Snow, at 813-247-4414 ext. 359
or email him at SteveS@AutoAdvisors.com and get started today.

Happy Father's Day
June 17th is Father's Day - have a great day celebrating Dad.
Thank you for subscribing to Tampa Bay Federal's monthly newsletter, through which you receive valuable information regarding your changing financial needs. We look forward to serving you...with pleasure.
Sincerely,
Nancy Smith, Retail Sales & Service
Tampa Bay Federal Credit Union
Hillsborough County Public Schools
Last Day of School: June 8
Serving Ybor Heights, North Tampa, Town 'n' Country, Riverview, and Brandon