Industry Specific Services
We are proud to announce we now have an online application on our new website as well as online credit card processing.
The process is completely automated! Come check it out at
4506-transcripts.com
Our goal is to create fashionable, feminine and comfortable clothing while never losing focus on function. We think that it is very important that a woman feels attractive and comfortable wearing our garments after undergoing surgery and during other phases of recovery. Our products are divided into four unique lines to meet the needs of women recovering from breast or chest surgery, and who may be coping with side effects such as
lymphedema and limited mobility.
For additional information about Wear Ease and our products, go to our website:
www.wearease.com
Private Eyes, Inc.
March 2011 Newsletter
Breast cancer is the second most common cancer among women. According to the American Cancer Society (ACS), nearly a quarter million women in the United States will be diagnosed with breast cancer and more than 40,000 will die from the disease this year. Right now there are more than 2 million women living in the United States who have been treated for breast cancer. Despite these statistics, there is good news. Thanks to early detection and state-of-the-art treatment options the mortality rate is decreasing each year. In fact, according to ACS, breast cancer deaths have dropped 2.3 percent a year since 1990.
However, that doesn't say anything for the many women who undergo treatment for breast cancer every year, much less the pain and discomfort they endure. I have been personally touched by this disease as it has effected my family and friends. My sister is a breast cancer survivor and I saw what she endured. All I wanted was to see her have some sort of comfort during this trying time.
As a woman in business I come across many other woman owned businesses that seem like they are doing good for the community. However, I've run across one in particular that has struck a nerve with me. The company is Wear Ease.
Their goal is to create fashionable, feminine and comfortable clothing while never losing focus on function. They think that it is very important that a woman feels attractive and comfortable wearing their garments after undergoing surgery and during other phases of recovery. Their products are divided into four unique lines to meet the needs of women recovering from breast or chest surgery, and who may be coping with side effects such as lymphedema and limited mobility. Please show support and visit their website www.wearease.com. And if you know of anyone going through any discomfort from surgery maybe this would be a nice gift to give them. Thank you in advance for your support.
With so much going on in the world we shouldn't have to worry about if our parents are being taken care of by the wrong people. More than 90% of nursing homes hire employees with criminal convictions.
Is it time to hire additional staff? I've included a guide that brings together all the tools you need to manage the process from new position planning to employee orientation.
Over 90 percent of nursing homes hire criminals
Posted by Laura Strickler
More than 90 percent of nursing homes hired employees with criminal convictions according to a new government report released on March 2nd. Government investigators ran background checks on all workers who were employed on June 1, 2009 at 260 nursing homes across the country. The results showed 92 percent of the facilities hired at least one employee with a criminal conviction.

The report, by the Inspector General for Health and Human Services, also says that at nearly half of the nursing homes, "five or more individuals" with criminal backgrounds were hired. Investigators found seven registered sex offenders employed in five different nursing homes. Overall 43 percent of the criminal convictions were for property crimes such as "burglary, shoplifting, writing bad checks."

Forty-three states require nursing homes to conduct some kind of criminal background check. But, only ten states require both a state and FBI background check that would detect convictions in multiple states.The new Obama health care law created a national program for states to standardize federal and state background checks for nursing home employees who interact with residents, but state participation is optional. Ten states including Florida and Missouri have received federal funds to begin implementing the new program. The government picks up the cost of conducting background checks.

According to the Inspector General's report, 98 percent of the nursing homes in the new report indicated they conducted some type of criminal background check.

For the full article click here



Every Tool You Need For Hiring
By
Tiffany Black
|
Jul 30, 2010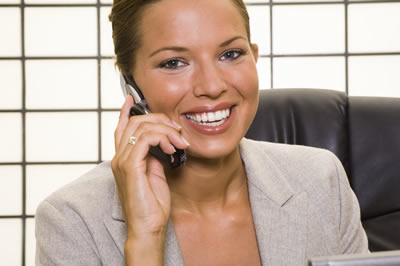 Have you been considering hiring some new employees?

Has it been awhile since you added staff? If so, then let us offer you a refresher course on how to manage the process. The following guide brings together tools you can use to manage the process including deciding what positions to hire, structuring job interviews, and effectively on boarding new employees.

Tools You Need For Hiring: Job Posting and Pre-Screening

Your time is extremely valuable, so when deciding to hire additional staff you want the process to be as quick, efficient, and effective as possible. Start by determining what positions you need to fill. The Position Request Form will walk you through the parameters you should take into account when hiring a new employee. Its purpose is to help you define the need for a new employee and what alternatives might exist for your company. You may not need to make a new hire, for example, but to reorganize responsibilities among your current staff. This document helps you to avoid wasting time and money on a hire you may not need.

If you have determined that you do need to increase your staff, it's time to write the job description. You can use this generic Job Description Template that can be customized to your needs or use one of the many job descriptions available on Inc.com .

For the Full Article click here

Sincerely,

Sandra James

President, CEO
Private Eyes, Inc.
877-292-3331