THIS WEEK
Are you interested in doing business with the government? This informative seminar will help you make sure you are taking the proper steps and precaution to get your bid accepted.
Topics to be covered: How to get started with federal contracts, Understanding RFPs, Searching for contracts, Developing past performance descriptions, Costing strategies, Forming teaming relationships, and Understanding key terms
August Training Events
August 2nd, 2012
Federal Government Contracts: Find the Missing Pieces to Your Success.
6:00pm - 8:30pm:
TONIGHT! NOT TOO LATE TO REGISTER! CALL OR REGISTER ONLINE BY 5 P.M.
August 7th, 2012
Starting Your Own Business? What You Need to Know! 6:00pm - 8:30pm:
August 9th, 2012
Basic Worker's Compensation for Medical Office Staff 9:00am - 4:00pm:
REGISTRATION ENDS AUGUST 6, 2012
August 14th, 2012
Intro to QuickBooks 3:00pm - 5:30pm:*
August 16th, 2012
Business Brown Bag: Facebook Tips and Tricks
12:00pm - 1:00pm:
QuickBooks Basics 3:00pm - 5:30pm:*
August 21st, 2012
QuickBooks Advanced
3:00pm - 5:30pm:*
August 22nd, 2012
Facebook Pages for Business BOOTCAMP
3:00pm - 5:30pm:
LIMITED SEATING! ONLY 2 SPOTS REMAINING
August 23rd, 2012
QuickBooks Financial Reporting 3:00pm - 5:30pm:*
*REGISTER ASAP FOR THE QUICKBOOKS SERIES. LIMITED SEATING AND SPOTS ARE FILLING UP FAST!

August 28th, 2012
Franchise Ownership: Is It Right for You?$ 1:00pm - 2:00pm:
Local News

August 1, 2012 at 7:39pm
San Angelo-area news in brief
Small Business News from Across the Web

August 2, 2012 at 8:35am
My teenage sons decided to create their own job opportunities this year. Their experience helped me remember a few key ground rules.
August 2, 2012 at 8:15am
You're the CEO of your company. But do you look and act like a leader? Here are five ways to get started
August 2, 2012 at 9:22am
Serial entrepreneur Ted Leonsis talks about how you can increase productivity by being a happier person.
What is an Entrepreneurial Ecosystem?
Greetings!
What is an entrepreneurial ecosystem? It is the new buzzword/phrase in entrepreneur assistance. To put in more easily understood terms, it is a local business support system.
Basically it refers to the partners of a local area that provide assistance and encouragement to the individual entrepreneur or an entrepreneur's team.
Entrepreneurs are more successful when they operate in an environment where partners are available to encourage them, provide the guidance and assistance they need, along with a government that is supportive and does not burden them.
An improved entrepreneurial ecosystem for San Angelo area is what the local economic development partnership group is facilitating with the soon to be opened Business Resource Center (BRC) facility in downtown San Angelo. For more information on the BRC see http://www.cvbiz.org/brc.html, or you can contact me at david.erickson@angelo.edu.
Best Regards,
Dave Erickson, Director
Johnny Ross and Tim Sanghera, MedHab
In May 2009, SBDC Director Dave Erickson attended a meeting with a few community leaders to view a presentation by two entrepreneurs, Johnny Ross and Tim Sanghera. Johnny and Tim had a company called MedHab with a medical device called Step Rite in the early prototype stage.
... Read More
Crystal Garcia, Forward Motion Counseling
As a Licensed Chemical Dependency Counselor, Crystal had the opportunity to begin her own private counseling service after working a few years for the state as counselor. She saw beyond the opportunity to open an office with a physical address to the online opportunities that were also available for her services.
... Read More
Let us help your business, too! Register today for FREE, confidential, one-on-one advising. Simply call us today to get started. (325) 942-2098
July 30, 2012
What is licensing? Did you know, if you develop a new product, you don't have to create the processes to manufacture, sell, and distribute?
Licensing is a great alternative to getting your product to market and it may be right for your business idea...
Flying thumbs can't replace face time
July 23, 2012
Do you rely too heavily on text or e-mail communication? You may be missing an opportunity build more meaningful relationships with those involved in your business.
July 16, 2012
Could a Franchise be right for you? As with any business venture, it has a number of risks and benefits to consider. Paul Howard explains what a typical Franchise relationship looks like, its benefits, and the challenges it could present.
July 09, 2012
Do you struggle with getting things done? One of the most difficult things to do is to wade through a growing pile of to-do lists. Not to worry. There are ways to break down that mountain of tasks and be sure you are in control, not your to-dos. Peggy Rosser shares how.
July 02, 2012
In times of intense stress or "too much to do, too little time," take a moment to look at the big picture. What are the things that have to be done that make the biggest difference toward the success of your business?
Women's Business Roundtable
Sept. 18, 2012 | 4 p.m. - 8:30 p.m. | Historic Cactus Hotel
WORKER'S COMPENSATION FOR MEDICAL OFFICE STAFF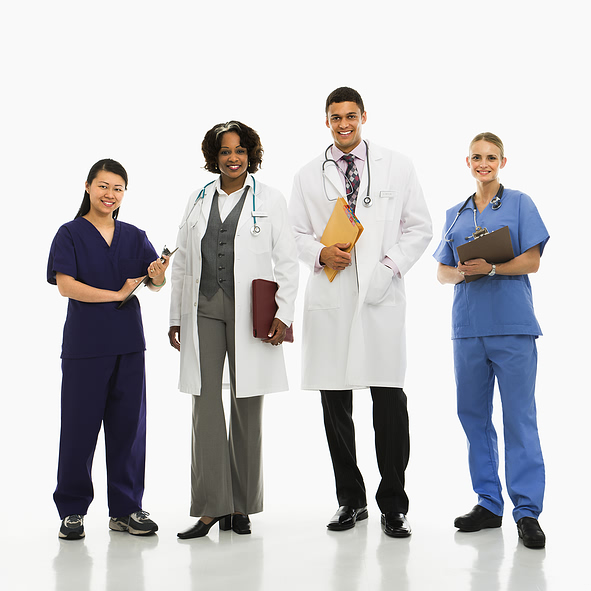 Thurs. August 9, 2012
9 a.m. - 4 p.m.
Fee: $45 (includes lunch and morning refreshments)
Payment collected at the door by CA/CK/CC

West Texas Training Center
3501 North US Highway 67
San Angelo, Texas.
Presented by the Texas Department of Insurance, Division of Workers' Compensation.
Description:
The educational seminar will provide medical office staff practical information about rules and processes affecting health care delivery to injured employees, enabling them to effectively participate in the Texas workers' compensation system.
Topics to be covered include:
* Doctor Roles and Responsibilities
* Treatment Guidelines
* Processes
* Preauthorization
* Billing and reimbursement for professional services
* Dispute Resolution
TDI-DWC will provide six (6) general insurance continuing education credits. Attendees must provide their license number at the seminar to receive credits.
REGISTER BEFORE AUGUST 6!
Register Online: http://utsa.ecenterdirect.com/ConferenceDetail.action?ID=18952
About Us
"Helping Grow the Concho Valley economy, one business at a time!"

The ASU Small Business Development Center provides free and confidential one-on-one business advising as well as low-cost, affordable business development training.
We want to help your business grow and succeed. With many resources and a staff of experienced
advisers
, we have the tools to help you.
Sincerely,
Your friends at the ASU-SBDC