Local Food Advocates Deliver Tomato Plants to Legislators
Local Food Awareness Day: Big Success!
The Illinois Stewardship Alliance's first ever "Local Food Awareness Day" was a major success! Nearly 50 consumers, farmers, and activists from every corner of the state gathered at the state capitol building to raise awareness about the economic, health, environmental and security benefits of local food. We successfully delivered tomato plants and information about the importance of local food to every single legislator in Springfield!
The April 28 event was a fun-filled day with a packed agenda. We went over the basics of lobbying and divided into teams to deliver tomato plants to all the legislators. As part of local food day's activities, the Illinois Stewardship Alliance teamed up with Jim Braun, coordinator of the Illinois Local Food, Farms, and Job Council, Bruce Karmazin, representative from the Lumpkin Family Foundation, Delayne Reeves from the Illinois Department of Agriculture, and Ryan Croke, deputy Chief of Staff to Governor Pat Quinn, for a press conference to release and discuss an exciting new study on the economic impact of local fruit and vegetable production in Illinois.
A point of celebration for the day was that all three pieces of legislation we were going to be asking our legislators to vote for passed both the Senate and the House of Representatives!Thanks to all those who made the trip to Springfield for Local Food Awareness Day and made the day a resounding success! And thanks to all the legislators for their support of local food systems.
To see photos from Local Food Awareness Day,
click here.
Legislative
Update: Six Local Food Bills Underway
ISA has been actively tracking and supporting several pieces of local food related legislation this year. While for many issues and organizations it has been a lack luster year due to the looming shadow of the state's financial situation and the upcoming elections, legislatively it has been a very successful year for good local food policy. The legislative successes that have occurred this year seem to be indicative of the growing strength of the local food movement in Illinois and awareness to the importance of local food for building strong economies and healthy communities.
Below you will find a list of local food policy initiatives that the Illinois Stewardship Alliance supports! To read a detailed description of each bill with links to full text and to see how your representatives votes
click here
.

The Farmers' Market Technology Improvement Act (HB 4756)
- Passed the House by a vote of 110-2 and passed the Senate by a vote of 48-5
Next stop is the Governor's Desk!
The Farm-to-School Electronic Database (SB 615) - Passed the Senate by a vote of 39-16, and passed the House by a vote of 73-41
Small Scale Honey Production Exemption (SB 2959)- SB 2959 has passed both chambers of the General assembly and will soon be sent to the Governor's desk for approval.
The Farmers' Market Taskforce (HJR 57) - This bill has been adopted by both the House and the Senate, HJR 57 now sits on the calendar order of concurrence.
Chemical Drift Specialty Crop Farm Registry (SJR 105) -

SJR 105 was adopted by the Senate by a vote of 53-2 and is now in the House rules committee.
Fresh Food Fund Task Force

(SJR 72)-
has passed the Senate and is currently in the House Human Services Committee.
Farmers
in
Illinois Watersheds to Receive Special Funds for Conservation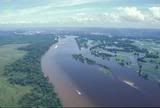 Many modern Industrial-agricultural "habits" negatively affect downstream water quality. Every ye
ar, thousands of tons of nutrient-rich sediments, originating from farms in the Upper Mississippi Basin, flow down the Mississippi River and dump into the Gulf of Mexico. This onslaught of nutrients depletes the water of oxygen, resulting in hypoxia in the Gulf that covered 3000 square miles in 2009. Simply put, oxygen equals life. Many biological communities are absent in the Gulf during the summer months and this area has been accurately referred to as the "Dead Zone". Imagine if your family relied on the once-thriving populations of shellfish and fish to make a living. This "Dead Zone" has taken its toll on all "biological communities," including the historical fishing communities of Southern Louisiana.

The upside to this frightful "Dead Zone" is that farmers can stop it. By adopting conserv
ation practices that prevent soil and nutrients from exiting farmland into waterways, farmers can fix this problem while still maintaining productivity. It's essentially up to farmers to prevent the problem, but the reality is that habits are hard (and expensive) to break.
To assist farmers in conserving their soil and nutrients, the USDA Natural Resources Conservation Service (NRCS) has launched an ambitious 12-state effort to improve the health of the Mississippi River Basin. Referred to as MRBI, the Mississippi River Basin Healthy Watersheds Initiative provides $320 million in cost-share assistance to farmers in select watersheds within the upper Mississippi River Basin for conservation practices. The primary objective of MRBI is to reduce the amount of agriculture-contributed nitrogen and phosphorus entering the Mississippi.

Based on water quality data, Illinois NRCS has targeted watersheds that have historically high contributions of nitrogen and phosphorus. These watersheds include the Upper Illinois, the Lower Illinois- Senachwine and the Vermillion. Within these w
atersheds, farmers are eligible for special funding for nutrient-conserving practices, such as the installation of vegetative buffers and the development of cover crop rotations. For more information on MRBI contact your local USDA NR
CS Service Center, or Devin Brown, Conservation Policy Advocate, at (618) 771-0237 or email at devin@ilstewards.org.
Pictured Here: Turbidity plume of root river, August 1999.
Conservation Stewardship Program Open for Farmers
Sign-up Deadline June 11


Farmers, ranchers, and forest owners throughout Illinois can now apply for the Conservation Stewardship Program (CSP) and receive payments to maintain and develop conservation practices on their land.

CSP is an innovative conservation program that rewards agricultural producers for the conservation that they already have in place, and provides funding to do more. By rewarding farmers who are good conservationists, it helps offset the costs of expensive conservation activities that enhance soil, air, and water quality. It directly pays farmers that promote wildlife habitat, conserve energy, and mitigate climate change.

Producers who participate in the program receive a 5 year contract with a payment cap of $200,000. In 2009 there were 175,298 acres in Illinois enrolled in CSP, which totaled over 4 million in payments to farmers, ranchers, and forest owners. Interested producers must submit an application to their local Natural Resources Conservation Service office by June 11, 2009 to be considered for this year's ranking period.

CSP is available for all working agricultural land, whether its cropland (corn, soybeans, small grains, hay, fruits and vegetables), pasture, rangeland, or managed woodlot. Sign-up for CSP is continuous, but has periodic cut-off dates for ranking applicants.

CSP doesn't fit everyone's operation. Interested farmers should complete the Producer Self-Screening Checklist to assess their eligibility for the program, which will help producers determine if the program is right for them. The Producer Self-Screening Checklist can be downloaded from the Illinois NRCS website at: www.il.nrcs.usda.gov/programs/csp/index.html, or can be picked up at your local NRCS office.

For more information on CSP, contact:

Devin Brown, Conservation Policy Advocate 618-771-0237

devin@ilstewards.org



Join Illinois Stewardship Alliance!
You can support ISA and become part of the good food movement by becoming a member. We offer individual and organizational memberships.