Latest Budget Projection
The very latest on the projected budget deficit for the City can be found in the following report from the City Manager to the Council:
With the additional deficits, the city budget and the services will be much altered. The Manager has found ways to make it work with one time monies, but much of this is based on a whole host of things needing to happen. We will need your support, input, and patience as we work to come to a solution.

LATEST UPDATE FROM THE SCHOOL DEPARTMENT 3/19/2010

School Organization Meetings Public STRONGLY encouraged to attend

Schedule for Administrative Listening / Learning Sessions



Worcester Public School Meeting on Status 4 Schools *



Innovation Schools Community Meetings (South Quadrant)



Monday April 26 6-7:30pm Sullivan Middle School.
Tuesday April 27 6-7:30pm Gates Lane Elementary School



Level 4 Schools Community Meetings for Union Hill School and Chandler Elementary School



Tuesday April 13 6-7:30pm Union Hill
Wednesday April 14 6-7:30 Chandler Elementary School

2011 - 2012 Elementary and Secondary Redesign Community Meetings

Monday

April 5

6 - 7:30pm

North High School
Wednesday

April 7

6 - 7:30pm

Burncoat High School
Monday

April 12

6 - 7:30pm

Doherty High School ednesday

April 28

6 - 7:30pm

Roosevelt Elementary School
Monday

May 3

6 - 7:30pm

Clark Street Elementary School
Tuesday

May 4

6 - 7:30pm

Flagg Street Elementary School




AGENDA:

Presentation, Dialogue, and Information Gathering

1. Information relevant to Secondary Redesign, Innovation School Design, or Level 4 School Redesign 20 Minutes

2. Discuss implications for students and parents 35 minutes

3. Collect feedback useful for refining the plan 35 minutes


NOTE: Upcoming public hearing on Latino education which is being sponsored by the Governor's Latino American Advisory Commission - April 8 @ 5:30 PM Worcester State College

These are public meetings for informational purposes and for the public to voice their opinions and concerns. Please share with everyone and encourage participation. Thank you.

* As provided by the school administration 3/18/2010 5 PM
We need your support!



The City of Worcester is submitting an application to Google for consideration as a pilot location for installation of an ultra high-speed broadband network. Google's new network is expected to deliver Internet speed more than 100 times faster than what most Americans can access today and offer service at a competitive price. The goal is to make Internet access better and faster for everyone.



On behalf of residents, institutions, and businesses, the City of Worcester wants to "woo" Google (or Woo-gle for Google) by showcasing all that our community can offer in this venture. The public - community groups, residents, businesses, non-profits, colleges and universities - is invited to participate in the application process by filling out an online questionnaire in support of their municipality. In addition, we call on your originality, creativity, coolness, and overall Woo-factor to create any websites or welcome mats, paintings or poems, documentaries or dioramas that can help sell Worcester to Google. We want to flood the real and virtual universe with all things Woo-gle.

We ask that you go to the Google Fiber website, click on "Nominate Your Community" and follow the directions. The rest is up to you! We are most appreciative of your support and look forward to the opportunity of putting Worcester on Google's map!



The application is available at http://www.google.com/appserve/fiber
Burns Bridge Replacement
Thanks to the Patrick/Murray Bridge Replacement Program, a long needed replacement for the bridge that spans historic Lake Quinsigamond is in sight.
Link to the State Department of Transportation project description:
Please feel free to comment about this issue so that Worcester has an equal say in the design of this most important bridge.
CSX
One of the hottest topics of discussion right now is CSX expansion to Worcester, opening up 20 more round trips to Boston and back. Here is the link to the City Manager's report to the Council February 23rd:
Stay tuned for more information about listening sessions.
Good to know...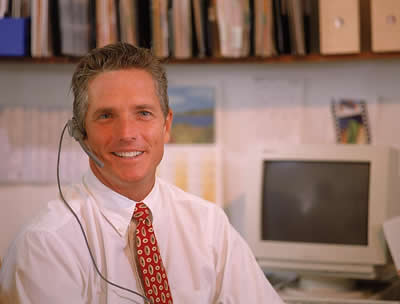 Worcester DPW Customer Service is the place to call and report potholes, trash, water issues, etc.

One call does it all!

or e-mail at:

or for more information, go online to:

DPW Customer Service
FEEDBACK
Do you have something you would like to see on our newsletter? Call or e-mail or facebook or twitter me, or....you get it, just let me know!
Happy Spring!