YMCA offers Family Art Night program
The Downtown Y
provides affordable child care the first Friday of each month via
Family Art Night.

Serving children ages 3 months to 12 years, 6:30-9 p.m., the cost is $10 per child with pre-registration, $13 per child without pre-registration. Kids enjoy healthy activities and snacks, story time and a hands-on art project to take home.

Call (417) 862-8962, ext. 149, to pre-register
First Friday Art Walk 2011 Gallery Links
Springfield Regional Arts Council
Visit the Arts Council
Springfield Regional Arts Council
Visit the Arts Council
First Friday Art Walk 2011 Gallery Links
Springfield Regional Arts Council
Visit the Arts Council
Springfield Regional Arts Council
Visit the Arts Council
First Friday Art Walk 2011 Gallery Links
Springfield Regional Arts Council
Visit the Arts Council
Springfield Regional Arts Council
Visit the Arts Council
First Friday Art Walk 2011 Gallery Links
Springfield Regional Arts Council
Visit the Arts Council
First Friday Art Walk 2011 Gallery Links
Greetings!
Art Walk invites you to welcome the yuletide season with original art, live music, art demonstrations and holiday high spirits this Friday. The temperatures may be cold, but your welcome will be warm in 23 participating galleries, 6-10 p.m. Friday, Dec. 2!
Enjoy Downtown Winter, Springfield Christmas
at Abundant Life Covenant Church

At
Abundant Life Covenant Church, 157

Park Central Square,
escape the night chill and enjoy some Christmas cheer! Chris Wood's Downtown Winter photography series joins Colorado images from Rebekah Clark, Visions of Christmas by Annette Wardell, Springfield Christmas by Harold Patterson along with George W. Kiefer's historic murals. Plus, celebrate the sounds of the season with LIVE music at 7 p.m. by the Glendale High School Choir and FREE refreshments. www.abundantlifecovenantchurch.com

(417) 864-4971

Office hours

9-4:30 p.m

. M-F; Services

7:30 p.m

. W,

10 a.m. Sun

.
Creativity & coffee converge at Boca Mocha

Boca Mocha
Boca Mocha, 320 Park Central West, is a coffee cafe that offers Haitian coffee and breakfast-lunch-dinner service. Enjoy Mother's beer and lively art by Christie Snelson, Jane Troupe, James Richardson, John L. Payne and Tyler Thrasher. 417-865-3828 www.bocamocha.com

7 a.m.-11 p.m.

M-Th;

7 a.m.-1:30 a.m.

F; 8-1:30 Sat
Canvas features Artist Tanya Johnston in December

Canvas
,
315 South Avenue
,
presents Artist Tanya Johnston in December. Tanya
holds a BFA with an emphasis in painting from the Kansas City Art Institute and an
MFA
from the
University
of
Arkansas
with a major in painting and a minor in design. Her work is an investigation into memory, identity and the development of a personal mythology. Tanya is currently living and working in Nixa. Also enjoy
a variety of local art, make-and-take art for the kids and much more. (417) 869-4138 Open on First Fridays and by appointment
Photographers capture the poetry and art
that is life at CaraDee Photography

Visual artists unite in Paint Springfield x 3
at The Creamery Arts Center

Balinese Dancer, by Judith Ferguson of Studio 55
The
Creamery Arts Cente
r, 411 N. Sherman Parkway,
presents Paint
Bridge, by Cindy Kopenhafer
of Springfield Plein Air
Springfield x 3
, an exhibition featuring the works of three visual art member organizations: Visual Artist Alliance of Springfield, Studio 55 and SpringfieldPlein Air. Paint
Springfield
x 3
debuts at The Creamery Arts Center with the Dec. 2 Art Walk and continues through
Dec. 27, 2011
. Visitors will experience a variety of painting styles in the exhibit. "This is an exciting opportunity to collaborate with the network of local artists," said
I'm Too Sexy (For My Case),
by Cindy Quayle, Visual Artist Alliance of Springfield
Stephanie Cramer, SRAC director ofPrograms and Exhibitions, "and to showcase the work created within each distinct affiliation." Support for Paint Springfield x3 is provided by the Missouri Arts Council, a state agency. (417) 862-ARTS (2787) www.SpringfieldArts.org Open
9 a
.m.-5 p.m. M-F; closed major holidays
Acrylics by Stevia Bonebrake continues at
DB Design Salon & Gallery in December

Preserving Art With Understanding brings art historical research, conservation training Drury Pool Art Center Gallery

Pool Art Center Gallery at Drury University
Drury Pool Art Center Gallery, 940 N. Clary St., presents Preserving Art with Understanding: Art Historical Research and Conservation Training.

This exhibit will illustrate the importance of combining the conservation of art and artifacts with art historical research, for better understanding of the object and how it should be conserved. Preserving Art with Understanding was coordinated by Dr. Billie Follensbee, professor of art history at MSU. The exhibit was designed and developed by Anne Baker, archivist, and the staff of Meyer Library Special Collections and Archives at MSU. The objects featured in this exhibit were conserved by the students of Basic Conservation of Art and Artifacts, an advanced Art History and Citizenship and Service-Learning integrated course taught by Dr. Follansbee in spring 2011. This is an innovative, experiential, hands-on course that combines the advanced art historical study and research of art and artifacts with an introduction to basic conservation techniques. Learn about Basic Conservation of Art and Artifacts in the Artist Talk,

6-7 p.m.

, and enjoy the opening reception during the Dec. 2 Art Walk.

(417) 873-7263 www.drury.edu/pacgallery Open

8 a

.m.-5 p.m. M, T, W, F;

8 a

.m.-8 p.m.

Th
Evangel University Bellwether Gallery
presents Evangel Student Artwork

Digital photography will be an emphasis for the Evangel Bellwether show.
The Evangel University Bellwether Gallery, 600 W. College,
Ste. 116, presents Evangel Student Artwork in December with an emphasis on digital photography. Experience the creativity and inspiration of Evangel's talented collegiate artists at The Monarch Art Factory! (417) 865-2815, ext. 7258 Open

11 a.m. to 4 p.m.

W-Sat
Farmers Gastropub presents
Artists at Work for the Dec. 2 Art Walk

Farmers Gastropub, 431 S. Jefferson, Ste. 160, presents Artists at Work during First Friday Art Walk. Artists demonstrate and sell their art in an echo of the art scene at Montmartre, Paris. Farmers Gastropub invites artists who are interested in demonstrating their talents on future First Fridays to contact owner Bill Griffiths. (417) 864-6994 www.farmersgastropub.com The Gastropub is open 9:30-11 p.m. M-W and 9:30 a.m.-midnight Th-Sat, with Bistro Dining 6-9:30 p.m. Th-Sat
Fresh Gallery presents Featured Artists John Payne
and Carol Penprase in December

Circular Logic, by John Payne
Fresh Gallery,

located at 400 W. Waln
ut,
presents Featured Artists John Payne and Carol Penprase. "From an early age I was not content with comics and coloring books. The graphics were just too small, so I would reproduce them on a much larger scale. Today I still enjoy making large pieces of art that blur the lines between art, science and nature," John says. What he likes about his own work is "watching my craft grow over time. Sometimes I paint the same basic concept several times just so I can watch the process of evolution occur." An expressive painter, he likes to uses the words spontaneous, organic, synthesis and uninhibited to describe his art. "I work mostly in acrylics as they offer the artist a tremendous amount of flexibility. My work often contains social commentary which I would be ever so glad to discuss with you the viewer. Carol is a graduate of Wayne State University with a
Art by "Feral Fiber Artist" Carol Penprase

bachelor in Fine Arts. She studied pottery early on but recently has explored combining traditional art forms with found objects or using non art materials in her work. She considers herself to be a Feral Fiber Artist, using embroidery to mesh abstract surface designs with forms derived from a variety of sources, from cast off automobile parts to beads and mirrors. Her most recent works combine encaustic (hot wax) with fiber. Her latest challenge involves attempting to incorporate memories and photos of a recent trip to Ireland. In keeping with Fresh Galleries goal of having art gifts under $50 she will be displaying small original pieces of art, books cards and journals along with her larger art pieces in December. Fresh is a collective gallery of fine art and craft featuring the work of more than 20 juried artists. www.fresh.org. (417) 862-9300 Open 11 a.m.-5 p.m. T-Sat
Good Girl Art Gallery doubles up on art
with META and Stories About Things

Art from META, a show by Kolmega Kalbfleisch at Good Girl Art Gallery.
Good Girl Art Gallery
,
325 E. Walnut St., Ste. 101
,
presents
META
by artist Kolmega Kalbfleisch and
Stories About Things
by Kat Philbin. Kole's show META consists of digital art and explores and expresses the realms of the manifested and unmanifested world around us, where the two exist as one. The show will be accompanied by laser lights and DJ Johan will be playing some special synthesized sounds. A 2001 graduate of College of the Ozarks with a
Kat Philbin invites viewers to come up with their own stories for her illustrations at Good Girl Art Gallery in December.
bachelor of arts degree in studio art and an emphasis in graphic design, "My main media used to be spray paint and stencil on canvas. I lived in LA and San Diego for several years creating and showing works." Kole is also involved in the monthly dance and art show each month in Branson called Suplex. Kat's Stories About Things includes stories about girls and bears and wizards and monsters and silly animals. "There are adventures and fairy tales and stupid jokes. None of the stories are written down, so you can make them end however you want." Kat Philbin has been drawing since before she had the fine motor skills to do so on her own with the help of her parents and older brother. She kept up that momentum and was the weird, quiet kid with a sketchbook for the rest of her childhood. A 2009 graduate of Missouri State University with a degree in fashion design and product development, she is now illustrating full time. (417) 865-7055
www.goodgirlartgallery.com
Open 11 a.m.-7 p.m. T-Sat
Hawthorn Galleries Inc.,
214 E. Walnut St.
,
is pleased to present our Winter Jewelry Trunk Show featuring new designs
India Marie Knowles
by local artists India Marie Knowles, NadineJanus-Jones, Lee Richards and Denise Temofeew. Enjoy the Opening
Reception 6-10 Dec. 2.
Denise Temofeew
Meet the artists andalso enjoy live music by harpist Darice Augustson.
www.hawthorngalleries.com

(4

17) 866-6688

Open
10 a
.m.-6 p.m. T-F;
1-5 p.m.
Sat
Inveno Health is aglow with the rich colors of
Artists Stephanie Cramer and Dustin Burgert

Stephanie Cramer and Dustin Burgert at Inveno Health
At Inveno Health, 429 N. Boonville Ave., Mercy Research & Development celebrates the holiday season with the spirited palettes of Stephanie Cramer and Dustin Burgert. Browse our gallery of canvas and wood paintings, large and small. Inveno Health is home to Mercy R&D's latest medical device innovations by Mercy health system co-workers. www.mercyrnd.com (417)831-1270.www.mercyrnd.com (417) 831-1270.
Kis My Gas Scooters rolls into the holiday season
with Artists Rodney Schertz, Amber Dougan

Memories of Grandma by Rodney Schertz

Kiss My Gas Scooters!, 212 S. Campbell, newly expanded into the former Vintage Vice space next door, has also expanded its art offerings for First Friday. In addition to Pencil Drawings by Rodney Schertz, enjoy Photography by Amber Dougan. Meet the artists, enjoy original artwork and check out the latest new and used scooters, accessories and jackets. (417) 863-9600.
www.kissmygasscooters.com (417) 863-9600.
MSU Brick City Gallery presents
art of marketing in The Evolution of Ideas

MSU Brick City Gallery
MS
U Brick City Gallery,
215 W. Mill,
presents A Show To Be Announced for the Dec. 2 First Friday Art Walk. (417) 829-5092 www.art.missouristate.edu/gallery.php Open 1-6 p.m. M-Sat, closed Sunday, Monday and University holidays
MSU Student Exhibition Center hosts second
Department of Art + Design BFA Exhibit

Karen Schneider: Where I Walk
debuts at Obelisk Home in November

Dog Park III, by Jane Troup
Obelisk Home at the Inspired Commerce Building, 214 W. Phelps, presents Jane Troup's show, Jane's Fantastic World of Nature. "Go out there and find the place, the things, the scene, the animals & plants, the sky that puts you in a state of awe. Observe, study, understand the situation as much as possible, then go into the studio and rebuild to create an image that conveys your reverence. However modestly, that image will stand as a symbolization of that moment. My artist's eyes are not meant to be a camera. The painting that is created is saturated with my own inner workings, my own particular humanity. I hope that you will enjoy my deep regard for all natural things."-Jane Troup
More of Jane's work can be seen at Art Walk member Boca Mocha (320 Park Central West), who will be serving desserts the night of Art Walk. (417) 616-6488 www.obeliskhome.com
OTC Fine Art Gallery unveils


The Fine Art Student Showcase Fall Exhibition 2011



OTC Fine Art Gallery, 325 Park Central East, Third Floor of the Gillioz,
proudly presents The Fine Art Student Showcase Fall Exhibition 2011. Enjoy the opening reception during the Dec. 2 First Friday Art Walk with artwork by OTC Fine Art Students. Highlighted Visual Art classes are Drawing I, Two Dimensional Design, and Painting I. We will also have a variety of Music and Theater performances throughout the evening. All are invited to celebrate our talented Fine Art Students' accomplishments this Fall semester!
(
417) 447-8873 Open
9 a
.m.-6 p.m.
M-Th;
9 a
.m.-3 p.m.
F;
9 a
.m.-10 p.m.
on First Fridays
Robert E. Smith: Springfieldian, Folk Artist, and Friend to All:
his art and life, at Park Central Branch Library

Meet the editors of the newly published book, Robert E. Smith, during
First Friday Art Walk.
Park Central Branch Library, 128 Park Central Square, presents Robert E. Smith: Springfieldian, Folk Artist, and Friend to All: A reminiscence of the man and his work by Carla Stine and Eric Pervukhin, co-editors of Robert E. Smith, a book newly published by Moon City Press. Stine and Pervukhin will be joined at the podium by Dwaine Crigger. On display will be as many as 24 pieces of Smith's art from the private collections of Stine, Pervukhin, Crigger and Sally and Rob Baird. Stine is a distinguished local artist and long-time friend of Smith's. Pervukhin is an MSU professor of art and design; Crigger is an MSU professor emeritus of art and design. Copies of the book will be available for purchase at the event. Also enjoy music by Dallas Jones (417) 831-1342 facebook.com/parkcentrallibrary Open 8:30 a.m.-9 p.m. M-Th; 8:30 a.m.-10 p.m. F-Sat
Randy Bacon invites Art Walkers to
A Cozy Christmas Celebration Dec. 2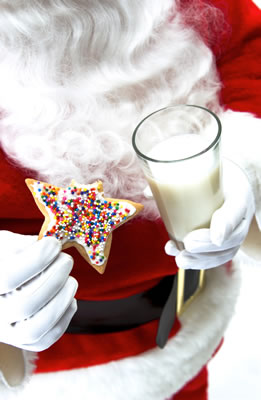 Randy Bacon Photography and Figment Art Gallery in the Monarch Art Factory, 600 W. College St., presents A Cozy Christmas Celebration during the Dec. 2 First Friday Art Walk. The gallery will be getting into the holiday spirit with Christmas music, cookies, crafts and refreshments! The gallery will also partner with Art Walk Sponsor Wil Fischer for a beer tasting of the craft brews of O'Fallon Brewery. Short vintage Christmas movies will play off and on the entire evening. The gallery is opening up its "home" for a night of relaxation and will transform into a warm, cozy setting for an evening of holiday fun for all ages. This holiday art celebration is free and open to the public as part of the First
Photography by Randy Bacon
Friday Art Walk, but bring some cash and make your favorite friend or family member a homemade Christmas gift! Photographer, Artist and Filmmaker Randy Bacon's timeless art has been a breathtaking addition to The First Friday Art Walk for over a decade now. He will be exhibiting many of his favorite still photos from over the years. In addition, Bacon's adjoining gallery, Figment Art Gallery and Culture House, is home of four in-house working artists: Lindsay Breidenbach, Lane Simmons, John Payne and Sarah Hurlburt, and their incredible artwork. (417) 868-8179 www.randybacon.comwww.gallerysounds.net Open 11 a.m.-6 p.m. T-F; 11 a.m.-4 p.m. Sat
Revel Advertising invites you to feel the power
of Gavyn Sky's Sublime Intervention

Revel Advertising
, 214 W. Phelps, Ste.102,
conveniently located next to Obelisk Home in the Inspired Commerce building, invites you to enjoy its featured show Sublime Intervention by multi-award winning artist Gavyn Sky during the Dec. 2 Art Walk. Gavyn's unique paintings have an interactive and captivating quality that has art lovers across the country taking notice. "Art is so complex and yet so simple. We know when we are touched by something. You can feel it physically. My art is designed to create the same physical reaction in you." - Gavyn Sky (417) 368-6966 www.reveladvertising.com
Springfield Hot Glass captures the holiday
spirit with its Christmas Ornament Party!

See the beauty of handcrafted glass ornaments
at Springfield Hot Glass Studio.
Springfield Hot Glass Studio
,
314 S. Campbell Ave.
, continues its Christmas Ornament Party! Nothing complements the glitter and glow of holiday decorating like the one-of-a-kind, hand-crafted ornaments at Springfield Hot Glass. See the latest Italian-style ornaments and enjoy demonstrations of various high-end, Italianate pieces during the Dec. 2 Art Walk. (417) 868-8181 www.springfieldhotglass.com Open

10 a.m.-6 p.m.

T-Sat
Open
10 a.m.-6 p.m.
T-Sat
Just in time for gift giving, Springfield Pottery presents
The Annual Artists in Residence Holiday Show and Sale
John Preus
Springfield Pottery, 416 S. Campbell Ave., presents The Annual Artists in Residence Holiday Show and Sale. This show will feature one of a kind hand made pottery from Springfield Pottery's hard-working staff interns and artists in residence! A fine craft
Sherri Alexander
gallery and community clay center, Springfield Pottery features some of the best examples of fine craft in clay, wood, metal, glass, fibers, photography, printmaking and jewelry by over 45 local, regional and national artists. (417) 864-4677 info@springfieldpottery.com. www.springfieldpottery.com Open 11 a.m.-6 p.m. T-Sat
Jennifer Falter
I look forward to seeing you at the Dec. 2 Art Walk! For more details on Art Walk's participating venues, please visit
www.ffaw.org
.
Sincerely,

Clarissa French
First Friday Art Walk