YMCA offers Family Art Night program
The Downtown Y
provides affordable child care the first Friday of each month via
Family Art Night.

Serving children ages 3 months to 12 years, 6:30-9 p.m., the cost is $10 per child with pre-registration, $13 per child without pre-registration. Kids enjoy healthy activities and snacks, story time and a hands-on art project to take home.

Call (417) 862-8962, ext. 149, to pre-register
Springfield Regional Arts Council
Visit the Arts Council
Springfield Regional Arts Council
Visit the Arts Council
Springfield Regional Arts Council
Visit the Arts Council
Springfield Regional Arts Council
Visit the Arts Council
Springfield Regional Arts Council
Visit the Arts Council
Springfield Regional Arts Council
Visit the Arts Council
Springfield Regional Arts Council
Visit the Arts Council
Greetings!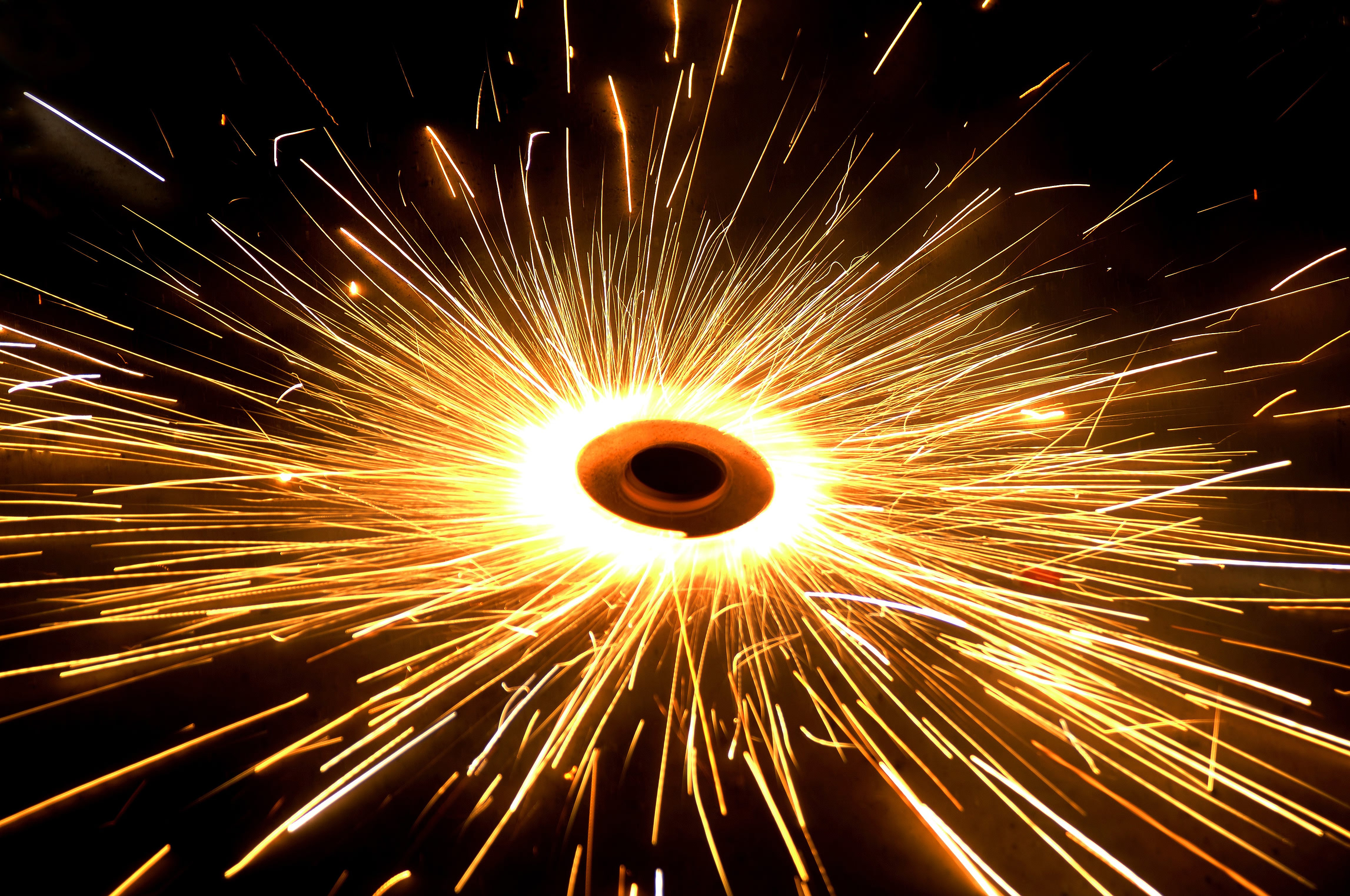 Art Walk is a Blast in July with art, free drawings, live music, and more in 18 participating venues. Join us 6-9 p.m. Friday, July 1, and start your July 4th Weekend with an explosion of creativity!
A special feature in July only is one-time member Kiss My Gas Scooters at 212 S. Campbell. A new downtown business, Kiss My
Gas is displaying Pencil Drawings by Rodney Schertz and Art Walkers can sign up for their FREE scooter drawing to be held July 2!
And speaking of FREE drawings for fabulous prizes, the July 1 Art Walk is your last chance to enter Art Walk's 10th Anniversary FREE Raffle. Drop a business card or FREE raffle ticket in one of
our collection boxes to win gift certificates from Art Walk valued
at $1,100! The drawing takes place Wednesday, July 6, during the First Friday Art Walk board meeting.
Finally, keep an eye out for the Vitamin Water Team who will
be handing out FREE samples of their wares along the Art Walk
route.
Abundant Life unveils variety of new shows for
summer including poetry, photography and more
At Abundant Life Covenant Church,

157 Park Central Square,
escape the heat and celebrate summer! Paintings by the late Alan Wood are back by popular demand along with Chris Wood's new Where are You? poems with images. Also enjoy the new The Birds photography series by Harold Patterson, a variety of new Living Words images by OTC art student Patricia Frater in the Emerging Artist section, and George W. Kiefer's historic murals. Plus, enjoy LIVE music and
FREE
refreshments. (417) 864-4971 www.abundantlifecovenantchurch.com Office hours
9-4:30 p.m.
M-F; Services
7:30 p.m.
W,
10 a.m.
Sun
Canvas presents Living Art: Artful Independence, plus
Make-and-Take activities for kids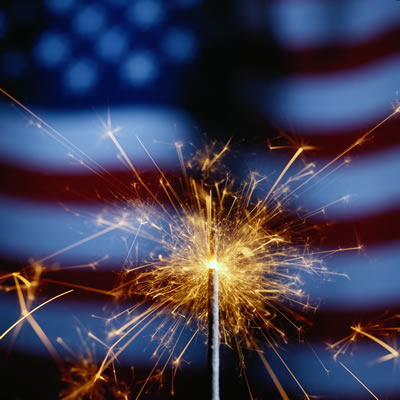 Canvas
,
315 South Avenue
,
invites you to stop by, meet local artists and experience Living Art: Artful Independence in honor of the 4th of July Weekend! Kids are always welcome to explore their creative side at the Make-and-Take corner. We will also have face painting by Frenchie. (417)-869-4138 Open on First Fridays and by appointment.
Experience Amazing Images at
CaraDee Photography Fine Art Portraits and Gallery

At CaraDee Photography Fine Art Portraits and Gallery
, 305 E. Walnut, amazing images are an everyday occurrence! Photographers Cara Stucke and Mark Gilmore are setting contemporary trends while capturing the poetry and art that is life. (417) 368-7341. www.caraspictures.com
The Creamery presents Science + Art: Bridging the Gap
with opening reception during First Friday Art Walk

The Creamery Arts Center, 411 N. Sherman Parkway, features the Jordan Valley Innovation Center's art exhibit Science + Art: Bridging the Gap with an opening reception 6-9 p.m. during the July 1 First Friday Art Walk. Science has been an inspiration for artists throughout history. Today, the arts meet technology, innovation and design in the IDEA Commons. Senior research scientist Rishi Patel and graphic designer Jeff Rawson of JVIC are capturing amazing microscopic views of familiar objects and materials utilizing Scanning Electron Microscope (SEM) technology. This interactive exhibit offers a rare and intriguing examination of the ordinary landscape around us. (417) 862-ARTS (2787) www.SpringfieldArts.org Open 9 a.m.-5 p.m. M-F; closed major holidays
Artist Cyndi Dawson illuminates DB Design in July

DB Design Salon & Art Gallery,

326 S. Campbell,
continues its show with Featured Artist Cyndi Dawson, plus works by Karolyn Farrell in July. Also, don't miss DB Design's ongoing display of pottery featuring Cheryl Matlock, Julia Schaefer, John Ehlers, Katrina Stevens, George Milne and Duane Bone, as well as jewelry by Tammy Kirks. (417) 864-4343
Evangel University Bellwether Gallery
presents A Selection of Student Art

The Evangel University Bellwether Gallery, 600 W. College, Ste. 116, is proud to present A Selection of Student Art for the July 1 Art Walk. The Evangel Bellwether Gallery
is a beautiful and comfortable space for display of art by Evangel art students and faculty.
(417) 865-2815, ext. 7258 Open 11 a.m. to 4 p.m. W-Sat
Farmers Gastropub presents
Artists Bill D. Baunach and Judy Oehlke
Farmers Gastropub, 431 S. Jefferson, Ste. 160,
presents Artists Bill D Baunach and Judy Oehlke working on and displaying their art in the Bistro. Farmers Gastropub invites artists who are interested in demonstrating their talents on future First Fridays to contact owner Bill Griffiths. (417) 864-6994 www.farmersgastropub.com The Gastropub is open 9:30-11 p.m. M-W and 9:30 a.m.-midnight Th-Sat, with Bistro Dining 6-9:30 p.m. Th-Sat
Fresh Gallery presents
Featured Artist Dave Garner: Reenactment
Art by Dave Garner
Fresh Gallery

,

located at the southwest corner of Campbell and Walnut,
presents
Featured Artist Dave Garner
. People, cars, and animals from near and afar are just some of the things that Dave likes to paint. Dave is currently working on a series he calls
Reenactment
to commemorate the 150th Anniversary of the Battle of Wilson Creek. Although horrified by the bloodshed and divisiveness of the Civil War, he also sees the necessity of marking and reflecting on this historic conflict. His desire in
Reenactment
is to capture the spirit of the men, women, and children who call themselves re-enactors. www.fresh.org. (417) 862-9300 Open 11 a.m.-5 p.m. T-Sat
Good Girl Art Gallery presents
The Art of Tanya Johnston

Good
Girl
Art
Gallery
,
325 E. Walnut St., Ste. 101
, presents The Art of Tanya Johnston, featuring her paintings and light boxes, and continues its show by Maneesh Anand. "My work is an investigation into memory, identity and the development of a personal mythology," Tanya says. "I have sought to explore these topics through creating paintings and light boxes that employ the use of symbols and archetypical images, such as storms, birds and eyes, as a way to evoke an emotional response. By using a language that is intuitively understood, immediate entrance and understanding of the work on a primal level is possible. Yet not all symbols used are universal, many are personal, and my desire is that the private set relates to the universal set. Maneesh brings a collection of abstract ink drawings to Good Girl Art. "Each line, dot, and curve, precisely placed, creates individual dialogues and images that beg for the eyes' caress," he says. (417) 865-7055 www.goodgirlartgallery.com Open 10 a.m.-8 p.m. T-F; 11 a.m.-8 p.m. Sat
Spring in Springfield: New Work by Alyce Cox and
John Fitzgibbon at Hawthorn Galleries
Art by John Fitzgibbon
Hawthorn Galleries Inc., 214 E. Walnut St., is proud to present Spring in Springfield, new work by painters Alyce Cox and John Fitzgibbon. A native of Missouri, but raised in California, Cox's
Art by Alyce Cox
unique painting perspective celebrates the return of spring with vibrant colors and bold compositions. A native of the Midwest, Fitzgibbon's love for watercolors is evident in his new body of work celebrating the seasonal sights of Springfield. Meet artists Alyce Cox and John Fitzgibbon 6 p.m. to 10 p.m. July 1, and also enjoy live music by Emily Higgins. (417) 866-6688 www.hawthorngalleries.com Open 10 a.m.-6 p.m. T-F; 1-5 p.m. Sat
Gavyn Sky's 10 Million Colors
brighten Inveno Health in July

Inveno Health, 429 N. Boonville Ave., notes that the human eye can distinguish up to 10,000,000 colors. Remarkable is what Gavyn Sky can do with all of them on canvas. Come to Inveno Health and find your favorite at 10 Million Colors ... Gavyn Sky's exclusive collection courtesy of Obelisk Home. You might also fancy our latest marketable innovations in health care from St. John's co-workers. www.invenohealth.com (417) 831-1270.
Kiss My Gas Scooters joins July Art Walk
with Pencil Drawings by Rodney Schertz, scooter giveaway

In July Only!

Kiss My Gas Scooters, 212 S. Campbell, joins the July Art Walk with a show of Pencil Drawings by Rodney Schertz. Kiss My Gas is celebrating its grand opening this weekend with a drawing for a FREE scooter on Saturday, July 2. Drop by for art, fun and a chance to win your own scooter during the July 1 Art Walk. (417) 863-9600
Obelisk Home presents When There Are No Answers -
Paintings by Nancy Rose

Obelisk Home at the Inspired Commerce Building, 214 W. Phelps, proudly presents When There Are No Answers - Paintings by Nancy Rose. "Simply, there are no words for some things. That is why I paint," says Artist Nancy Rose. "I have a deep love for being: for taking the moment and making the most of it. My art is an expression of the emotions I feel in those moments, my state of being. It is like I am a collector of people and experiences." Nancy enjoys various genres in her work. "Abstracts develop stroke by stroke, just as a page in a journal becomes written. I create landscapes to express my wonder at the beauty and healing I find in nature. Portraits and figure painting depict my love for the people that come into my life. And animals, well, I can't resist those eyes!" (417) 616-6488 www.obeliskhome.com
Park Central Branch Library features
Paintings by OTC Students, live harp music

Park Central Branch Library, 128 Park Central Square, proudly presents A Collection of Paintings by 17 Ozarks Technical Community College students from Kat Allie's painting course. The display includes works produced over the last two semesters. Meanwhile, OTC student Abby Adams will be playing the harp on the Community Stage. (417) 831-1342 facebook.com/parkcentrallibrary Open 8:30 a.m.-9 p.m. M-Th; 8:30 a.m.-10 p.m. F-Sat
Randy Bacon presents Humanitarian Doug Pitt,
Artist Lindsay Breidenbach opening reception

Arty by Doug Pitt
Randy Bacon Photography Studio and Figment Art Gallery in the Monarch Art Factory, 600 W. College St., present an opening reception for Humanitarian Doug Pitt and Artist Lindsay Breidenbach. Doug will showcase approximately eight photographs, a preview for a large fundraising event at the Starkey Hearing Foundation in Minnesota. Pitt will be honored at the Starkey event with an award for his humanitarian efforts in Tanzania. Proceeds from the Springfield and Minnesota exhibits will benefit hearing needs in Africa. Lindsay Breidenbach, one of five artists in residence at Figment Art Gallery & Culture House, says "I really believe that art is a relationship - a give-and-take of sorts. My works and I always seem
Cocoon
to end up on friendly terms, although sometimes it takes us a while to get there. Still this relationship is multi-faceted; it's exhilarating really." Life is a gift, she adds, and it's kind of cool to document it. In addition Doug's and Lindsay's shows, Figment's newest artist in residence, furniture artist Ben Sonner, makes his debut at the July First Friday Art Walk. (417) 868-8179 www.randybacon.com www.gallerysounds.net Open 11 a.m.-6 p.m. T-F; 11 a.m.-4 p.m. Sat
Abstract Expressionist Elizabeth Chapman
shines at Revel Advertising in July

Lavish by Elizabeth Chapman
Revel Advertising, 214 W. Phelps, Ste.102, conveniently located next to Obelisk Home in the Inspired Commerce building, features Elizabeth Chapman during the month of July. Elizabeth is an expressionistic abstract artist who has spent a majority of her life in the Ozarks. She graduated from Missouri State University with a Bachelor of Science in Art Education, which she uses as an art educator. Elizabeth states "the journey begins with a blank canvas: believing in faith that a painting will emerge. The first marks are made and the dialogue has begun. Responding instinctively; colors, lines and textures bring life to the canvas. Music often strikes the chords of inspiration, drawing out the deep emotions that become a work of art. This universal language is used as personal communication to the viewer."(417) 368-6966 www.reveladvertising.com.
Springfield Hot Glass presents
A Celebration in Red, White & Blue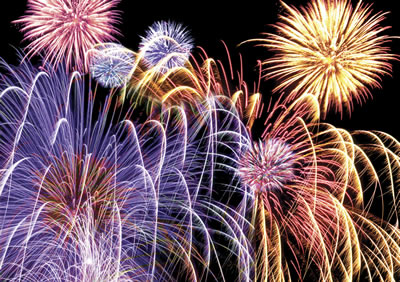 Springfield Hot Glass Studio
,
314 S. Campbell Ave.
,
invites you to a Celebration in Red, White and Blue. See the artists of Springfield Hot Glass provide live demonstrations of the glassblower's art in patriotic colors during the July 1 Art Walk, and be sure to ask about their summer schedule of classes. (417) 868-8181 www.springfieldhotglass.com Open 10 a.m.-6 p.m. T-Sat
In House: Students of Springfield Pottery
displays creativity from Community Clay Center

Springfield Pottery, 416 S. Campbell Ave., will host In House: Students of Springfield Pottery, featuring the ceramic work of students enrolled through the years at Springfield Pottery's community clay center in July. This exhibition celebrates the creative endeavors of our students and highlights their growth and creative talents. A large range of approaches to subject and technique will be on display. Springfield Pottery, a fine craft gallery and community clay center, will offer an opening reception for the artists 6-10 p.m. during the June 3 First Friday Art Walk 417-864-4677. www.springfieldpottery.com info@springfieldpottery.com Open 11 a.m.-6 p.m. T-Sat
I look forward to seeing you at the July 1 Art Walk! For more details on Art Walk's participating venues, please visit
www.ffaw.org
.
Sincerely,

Clarissa French
First Friday Art Walk