Art with a Heart:
Join Art Walk in supporting Arts in Action: The 10 Weeks Festival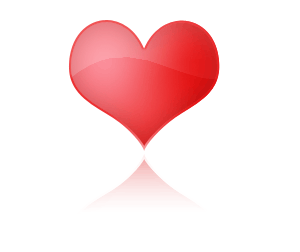 Visit any Art Walk venue to donate to Arts in Action: The 10 Weeks Festival to support arts education and the Care to Learn fund. Or come see us at ArtsFest! We'll be offering a free craft for kids - beaded bracelets - and we'll have an Arts in Action donation box in our booth.
YMCA offers Family Art Night program
The Downtown Y
provides affordable child care the first Friday of each month via
Family Art Night.

Serving children ages 3 months to 12 years, 6:30-9 p.m., the cost is $10 per child with pre-registration, $13 per child without pre-registration. Kids enjoy healthy activities and snacks, story time and a hands-on art project to take home.

Call (417) 862-8962, ext. 149, to pre-register
Art Walk
celebrates 10 years in 2011
First Friday Art Walk is 10 years old in 2011! The anniversary celebration begins in June, but in the meantime, Art Walk invites its fans, friends and artists to send their favorite Art Walk memories and/or photos to ArtWalkNews@gmail.com, or upload them to our Facebook page here .
Springfield Regional Arts Council
Visit the Arts Council
Springfield Regional Arts Council
Visit the Arts Council
Springfield Regional Arts Council
Visit the Arts Council
Springfield Regional Arts Council
Visit the Arts Council
Springfield Regional Arts Council
Visit the Arts Council
Springfield Regional Arts Council
Visit the Arts Council
Springfield Regional Arts Council
Visit the Arts Council
Springfield Regional Arts Council
Visit the Arts Council
Greetings!
All things converge in the Downtown Arts District this Friday night! Kick off your Artsfest weekend with First Friday Art Walk in 25 different venues. Enjoy May-only additions, including the 417 Magazine Anniversary Party at 319 and a show by Central Assembly of God's Bezalel artists group at Fria Frozen Yogurt. Student and youth art takes center stage with shows by graduating art majors, high school seniors, the Boys and Girls Clubs Photography Club, and OTC Fine Arts students.
Plus, don't miss ArtsFiesta! at Founders' Park, 330 E. Water St., 6-9 p.m. during First Friday Art Walk. This celebration of Mexican culture features an authentic Mariachi band, Mariachi Viva Jalisco, from Springfield's sister city of Tlaquepaque, Mexico. Enjoy music, dance, children's games, authentic Mexican food and more. Admission to ArtsFiesta! is $3; children 10 and under get in free. Yes, downtown will be alive with prom finery, mariachi music, and more this Friday!
417 Magazine celebrates 10th Anniversary
at 319 during May 6 Art Walk
The 417 Magazine 10th Anniversary Party at 319 W. Walnut is a free celebration that features the personal work of 417 Magazine Photographers, a decade of 417 Magazine covers, some one-of-a-kind "magazine-inspired" furniture designs from local interior designers, and clothing designs by the students of Missouri State's Fashion program. Also, enjoy music by Pearl, wine tasting from Missouri wineries and complimentary appetizers from Flame Steakhouse. The event will also raise funds for Ronald McDonald House. View more about the party on 417 Magazine's website.
Abundant Life captures beauty of early spring in photography, painting, plus enjoy live music

At Abundant Life Covenant Church, 157 Park Central Square, the beauty of early spring has arrived in a series of black-and-white photographs by Chris Wood, along with his new R. E. S. T. photography and paintings collection. Other displays include: Anticipating Spring: Fassnight Creek by Annette Wardell, Waterfalls by Harold Patterson and George W. Kiefer's historic murals. Enjoy LIVE music and FREE refreshments. (417) 864-4971 www.abundantlifecovenantchurch.com Office hours 9-4:30 p.m. M-F; Services 7:30 p.m. W, 10 a.m. Sun
Canvas presents Living Art, plus
Make-and-Take corner, face painting for kids

CaraDee Photography welcomes Photography by
the Boys & Girls Club Photography Club

CaraDee Photography Fine Art Portraits and Gallery, 305 E. Walnut, Ste. 109, will be displaying Photography from The Springfield Boys & Girls Club Photography Club! Some of the artists will be on hand to meet and greet, during First Friday Art Walk, and appetizers will be served. (417) 368-7341 www.caraspictures.com
No Rules, No Boundaries: Paintings by Debra Sutherland and Stevia Bonebrake at The Creamery

The Creamery Arts Center, 411 N. Sherman Parkway, presents No Rules, No Boundaries: Paintings by Debra Sutherland and Stevia Bonebrake, with an opening reception 6-9 p.m. as part of First Friday Art Walk. Debra and Stevia have been friends living in Springfield for many years. Sharing their passion for painting has not only contributed to their friendship, it has made their respective work all the more vibrant and creative. They both agree that art should be a true expression of self, with no rules and no boundaries. This exhibition is presented free to the public throughout the month of May. (417) 862-ARTS (2787) www.SpringfieldArts.org Open 9 a.m.-5 p.m. M-F; closed major holidays
DB Design Salon & Gallery features
Michael Parkes Lithographs in May

DB Design Salon & Art Gallery,

326 S. Campbell,
presents a collection of Michael Parkes Lithographs. Enjoy the works of this renowned Missouri-born artist, a master of magical realism, plus see DB Design's ongoing display of pottery featuring Cheryl Matlock, Julia Schaefer, John Ehlers, Katrina Stevens, George Milne and Duane Bone, as well as jewelry by Tammy Kirks. (417) 864-4343
Drury Pool Art Center Gallery presents the
Senior Capstone Exhibition

Drury Pool Art Center Gallery,940 N. Clay St., presents the Senior Capstone Exhibition. Enjoy the opening reception 6-9 p.m. during the May 6 First Friday Art Walk. (417) 873-7263 www.drury.edu/pacgallery Open 8 a.m.-5 p.m. M, T, W, F; 8 a.m.-8 p.m. Th
Evangel Bellwether Gallery presents
Works by Graduating Seniors in May

Farmers Gastropub presents
Artists Bill D. Baunach and Judy Oehlke
Farmers Gastropub, 431 S. Jefferson, Ste. 160,
presents Artists Bill D Baunach and Judy Oehlke working on and displaying their art in the Bistro. Farmers Gastropub invites artists who are interested in demonstrating their talents on future First Fridays to contact owner Bill Griffiths. (417) 864-6994 www.farmersgastropub.com The Gastropub is open 9:30-11 p.m. M-W and 9:30 a.m.-midnight Th-Sat, with Bistro Dining 6-9:30 p.m. Th-Sat
Fresh presents A Celebration of Color and Texture, featuring artists Alicia Farris and Fonda Golding
Fresh

,

located at the southwest corner of Campbell and Walnut,
presents A Celebration of Color and Texture, a show of new works by May Featured Artists Alicia Farris and Fonda Golding. When Alicia Farris started learning the techniques of watercolor over 10 years ago, she thought a few evening classes would rekindle her hobby and provide her with a creative outlet.

She never dreamed that painting would lead her to new passion, new friends, and new connections all over the region, and all over the country, not to mention numerous awards. Fonda
Golding has been working with glass since the early '80s, and she has taken several stained glass classes including copper foil, lead came, and more recently, fusing. In addition to these interests she is a potter, a coppersmith, and a woodworker. Of all the mediums, glass has become her favorite, probably, she says, because it is so colorful. Enjoy Alicia and Fonda's work, plus art by Fresh's 18 regional artists. www.freshgallery.org. (417) 862-9300 Open
11 a.m.-5 p.m.
T-Sat
Fria Frozen Yogurt joins May Art Walk with show
by Central Assembly's Bezalel artists' group
Fria Frozen Yogurt
, 301 Park Central West, presents a show by
Bezalel
, the artists' group of Central Assembly of God. Experience works by artists including Ellen Baum, Barbara Cavaness, Gayle Page, Jennifer Hall, Edna Crouch, Susan Rybarczyk and Kathy Self.
Bezalel, is a Hebrew word that means "In the shadow and protection of God." "The purpose of this art group is to provide a safe place for people to create art. We meet once a month to make art together, share ideas, and encourage one another to keep stirring up the creative gifts that are truly gifts from God," said Artist Kathy Self.
(417) 987-3436
Missouri, as Depicted by the Outside
on display at The Gillioz in May
Gillioz Theatre, 325 Park Central East, presents Drury University senior Aaron Robison's final collegiate project: Missouri, As Depicted By The Outside. "Four years of networking and traveling have taught me one thing: According to everyone else, Missouri is basically one big town," says Robison, a design arts and advertising major. "I thought taking these perceptions and creating them would be a fun and interesting perspective on a culture I've known my entire life." Robison's photography exhibit will be displayed alongside his mentor, photographer Brad Wilkinson, who will also be displaying his work. (417) 863-7843 www.gillioz.org
Found object art, Sad Animals, short film debut
mark May at Good Girl Art Gallery

Good
Girl
Art
Gallery
,
325 E. Walnut St., Ste. 101
, presents Artists Randy Russell and Cole Closser in May. Randy will be showing assemblages of found objects connected by personal history and interest. Cole, a soon-to-be MSU grad, will present his senior exhibition titled Sad Animals. Consisting of comic strips, paintings and prints, "Sad Animals" is a collection of
crestfallen creatures, caught up in acts of deep despair and desperation - a maudlin mess of melancholy miscreants, madmen, and mice. Expect sorrow, adventure and alcoholism, along with the public premiere of the artist's animated short film about a little girl lost in a land of crying critters, and a "collector" who keeps them all captive. (417) 865-7055 www.goodgirlartgallery.com Open 10 a.m.-8 p.m. T-F; 11 a.m.-8 p.m. Sat
New Work by Dave Bennett and Tim Breaux,
plus Music by Dale Augustson at Hawthorn Galleries
Art by Tim Breaux
Hawthorn Galleries Inc.,214 E. Walnut St.,
is proud to present new work by local painters Dave Bennett and Tim Breaux. Continuing their artistic explorations of Missouri and the Southwest, Bennett and Breaux return to Hawthorn with new bodies of work. Experience Art in Action at Hawthorn from 6 to 10 p.m. during Art Walk. Meet the artists and see them at work on new paintings, and also enjoy Live Music by Dale Augustson.(417) 866-6688 www.hawthorngalleries.com Open 10 a.m.-6 p.m. T-F; 1-5 p.m. Sat
Art by Dave Bennett
Inveno Health continues knock-out show
with Gavyn Sky: EXPOSED! in May

Detail from one of Gavyn's recent works
Inveno Health, 429 N. Boonville Ave., presents Gavyn Sky with exclusive gallery representation managed by Obelisk Home. April's EXPOSED! exhibit proved that this Springfield genius is in demand! See Gavyn's work as never before at Inveno, home to locally-mastered medical devices and products that benefit the Springfield community and beyond. www.invenohealth.com (417)831-1270.
The Lime Agency presents a Show To Be Announced during May Art Walk

The Lime Agency
, 400 E. Walnut, B-100 - located in the basement office suite at the southeast corner of Walnut and Jefferson, just below The Aviary - presents an artist to be announced for the May 6 Art Walk. www.thelimeagency.com 417-501-4801 Open
9 a.m.-5 p.m.
M-F
MSU Brick City Gallery presents
BFA/Studio Art Exhibition

MSU Brick City Gallery
MSU Brick City Gallery, 215 W. Mill,presents the BFA/Studio Art Exhibition, featuring the work of 10 MSU students completing requirements for the Bachelor of Fine Arts/Studio Arts degree. (417) 829-5092 www.art.missouristate.edu/gallery.php Open 1-6 p.m. M-Sat, closed Sunday, Monday and University holidays
Senior Design students show off Final Projects
at MSU's Student Exhibition Center

MSU Student Exhibition Center, 838 E. Walnut St., presents the Art and Design Department's BFA in Design Senior Students' Professional Design Practicum Final Projects Exhibition. The final projects of the Design Practicum are based on the students' ability to define and select complex problems of visual communication that require the work of a designer and/or illustrator. The process of design continues to be the emphasis of this problem, as well as visually organizing that process for presentation. Students are encouraged to work with community nonprofit organizations. (417) 836-6999 www.sec.missouristate.edu Open 1-5 p.m. T-Sat, closed major holidays and University holidays
The First 40 Years at Obelisk Home celebrates four decades of Kickapoo High School visual arts

Obelisk Home at the Inspired Commerce Building, 214 W. Phelps, proudly presents The First 40 Years. Kickapoo High School Art Department celebrates 40 years of visual arts with an exhibition of student, alumni and teacher artwork. Featured artists are Joel Blackburn, Cynthia Bylander, Laura Davis, Julia Ensz, Scott Faught, Steve Fielding, Mary Hamilton, Sylvia Hardy, Brooke Hartley, Alex Inman, Alyse Johnson, Amber Jones, Kristen Kemper, Cara Keith Kerr, Josh Kroeger, Francois Lariviere, Beth Lawson, Maddi McCann, John McCarthy, Lauren McLarry, Mari Moore, Brad Noble, Frank Norton, Trenton O'Dell, Annie Pennington, Aimee Pong, James Radke, Paula Rosen, Holli Smith, Jean Stewart and Jennifer Ziegler. Plus enjoy live musical performance by the Kilgore Sisters during First Friday Art Walk. (417) 616-6488 www.obeliskhome.com
Fine Art Student Showcase Exhibition offers
feast for the senses at OTC Fine Art Gallery

OTC Fine Art Gallery
,

325 Park Central East, Third Floor of the Gillioz,
presents the Fine Art Student Showcase Exhibition Spring 2011. Enjoy artwork from OTC Fine Art students in Drawing I and II, Two-Dimensional Design, Three-Dimensional Design, Printmaking, Painting I, and Art and Experience. We will also have performances from our Music Department classes including Songwriting 101 and a performance on the harp by Abby Adams. Special refreshments will be served during the opening reception, part of First Friday Art Walk. All are invited to this wonderful showcase of student talent! (417) 447-8873 Open 9 a.m.-6 p.m. M-Th; 9 a.m.-3 p.m. F; 9 a.m.-10 p.m. on First Fridays
Visit the Library for a Friends and Family Art Show,
plus Art Talk on A New Romanticism

Park Central Branch Library, 128 Park Central Square, presents an exhibit of works by friends and family of the Springfield-Greene County Library District. The 6 p.m. Art Talk features Ryan Baker on A New Romanticism. (417) 831-1342 facebook.com/parkcentrallibrary Open 8:30 a.m.-9 p.m. M-Th; 8:30 a.m.-10 p.m. F-Sat
The Best of the Best Art Exhibitfeatures Springfield
high school student art at Randy Bacon Studio

Randy Bacon Photography Studio and Figment Art Gallery in the Monarch Art Factory
, 600 W. College St.,
present
an opening art reception for Springfield Public High School Art Students, 9th through 12th grade, during the May 6 Art Walk.

The Best of the Best Art Exhibit will fill the Bacon Gallery with over 30 pieces of original artwork! Bacon's adjoining gallery, Figment Art Gallery & Culture House, will exhibit new art work by the
working artists of Figment. The reception is free and open to the public. Free refreshments, local vendors and live music will top off the night!
Main Street
at College directly outside of the gallery will be closed down to host the James River Dance Team. You won't want to miss it! (417) 868-8179 www.randybacon.com www.gallerysounds.net Open
11 a
.m.-6 p.m. T-F;
11 a
.m.-4 p.m.
Sat
Revel Advertising proudly presents
the Art of Elizabeth Chapman

Revel Advertising, 214 W. Phelps, Ste.102, conveniently located next to Obelisk Home in the Inspired Commerce building will feature Elizabeth Chapman during the month of May. Elizabeth is an expressionistic abstract artist who has spent a majority of her life in the Ozarks. She graduated from MissouriStateUniversity with a Bachelor of Science in Art Education, which she uses as an art educator. Elizabeth states "the journey begins with a blank canvas: believing in faith that a painting will emerge. The first marks are made and the dialogue has begun. Responding instinctively; colors, lines and textures bring life to the canvas. Music often strikes the chords of inspiration, drawing out the deep emotions that become a work of art. This universal language is used as personal communication to the viewer."(417) 368-6966 www.reveladvertising.com.
Springfield Hot Glass ushers in spring
with Floral Fantasies in glass

Springfield Hot Glass Studio
,
314 S. Campbell Ave.
,
presents Floral Fantasies, with the artists of Hot Glass Studio crafting floral beads, as well as vases with glass-flower designs. See the ancient art of glassblowing up close and in person during the May 6 Art Walk, and be sure to ask about Springfield Hot Glass's schedule of classes! (417) 868-8181 www.springfieldhotglass.com Open
10 a.m.-6 p.m.
T-Sat
Springfield Pottery proudly presents Neely Hachtel:
An Exploration in Polypores and Other Crustlike Fungi

Springfield Pottery, 416 S. Campbell Ave., will host An Exploration in Polypores and Other Crustlike Fungi; featuring the work of ceramic artist Neely Hachtel. Hachtel's work draws inspiration from her adventurous hiking trips over the last 8years. From the Appalachian Trail to the Continental Divide Trail, she has come to appreciate all that nature has brought to her work. 417-864-4677 www.springfieldpottery.com info@springfieldpottery.com Open 11 a.m.-6 p.m. T-Sat
I look forward to seeing you at the May 6 Art Walk and at Artsfest this weekend! For more details on Art Walk's participating venues, please visit
www.ffaw.org
.
Sincerely,

Clarissa French
First Friday Art Walk