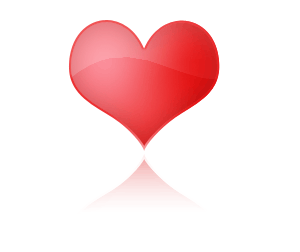 This month, Art from the Heart features Rotary Club North's Zestifall event. During the Nov. 5 Art Walk, be sure to drop by 319 W. Walnut, at the northeast corner of Walnut and Campbell, for Zestifall, which combines a free art exhibition with a wine-tasting fundraiser. Enjoy work by artists Hue Parnell, Marla Rush Parnell, Karla Trammell and Fonda Golding, plus book signings by Springfield authors Adam K. Nelson, Carl James and Ursula Gorman, and live music by Allan Phillips and Ethan Barnett. The wine tasting and hors d'ouevre portion of the event, featuring wines by Wine Styles, is $15, which benefits the Rotary Foundation.
Bistro Market
by Price Cutter
Visit Bistro Market online
Bistro Market
by Price Cutter
Visit Bistro Market online
Bistro Market
by Price Cutter
Visit Bistro Market online
Bistro Market
by Price Cutter
Visit Bistro Market online
Bistro Market
by Price Cutter
Visit Bistro Market online
Bistro Market
by Price Cutter
Visit Bistro Market online
Greetings!
Autumn color comes alive with First Friday Art Walk in November. Don't miss our exciting new shows in 28 venues, including our newest member, Revel Advertising at the Inspired Commerce Building north of the Square.
Join us for live music, live art demonstrations, food, fellowship and fun in the heart of historic Downtown Springfield, 6-10 p.m. Nov. 5.
For Art Walking parents, the Downtown Y offers affordable child care via
Family Art Night
. Serving children ages 3 months to 12 years, 6:30-9 p.m., the cost is only $10 per child. Kids enjoy healthy activities and snacks, story time and a hands-on art project to take home. Call (417) 862-8962, ext. 149, for information or to preregister.
Abundant Life offers variety of art, music, refeshments

The Way, a photo compilation by Chris Wood
At

Abundant Life Covenant Church, 157 Park Central Square, the fall season is alive with a variety of photography and other mediums. Chris Wood continues his series of natural images in

For Everything There is a Season

; Harold Patterson continues his series

Blessed

with photos from the Japanese Stroll Garden; photographer Donna Bieber will feature images of barns from throughout the country; Annette Wardell presents her newest photography series,

Spanning our History: Bridges of Springfield and Greene County

; a variety of works by OTC art student Patricia Frater will be featured in the

Emerging Artist

section and she will be on-site to do a

live art demonstration

; plus view

George W. Kiefer's historic murals

. Also enjoy music and FREE refreshments. (417) 864-4971 www.abundantlifecovenantchurch.com Office hours 9-4:30 p.m. M-F; Services 7:30 p.m. W, 10 a.m. Sun
APO After Dark presents Living and Thriving with HIV

APO After Dark

, 303 Park Central West, presents Living and Thriving with HIV, a show of artwork by AIDS Project of the Ozarks clients, created during APO's the annual client retreat. APO After Dark is the evening/weekend drop-in center for AIDS Project of the Ozarks, offering confidential HIV/syphilis testing, safer sex supplies and risk-reduction counseling free to the general public. (417) 832-0462 www.aidsprojectoftheozarks.org
or follow us on Facebook. Open 7 p.m.-midnight every F & Sat
Restoration is the theme at Canvas,
with live woodworking, kids' theater
Canvas

, 315 South Avenue,
has invited Habitat for Humanity to celebrate our November theme: Restoration! Our featured artist, William Sabel, will entertain with live scroll saw woodworking. Springfield Little Theater will also be performing "Tall Tales" for children, and kids are always welcome to explore their artistic side at the make-and-take corner! (417)-869-4138 Open on First Fridays and by appointment.
Springfield Public Schools Art in spotlight at The Creamery

The Cr

eamery Arts Center

,
411 N. Sherman Parkway, home of the Springfield Regional Arts Council, features an exhibition of
Springfield Public Schools Art. Teachers from Springfield Public Schools' art classrooms have chosen pieces of their students' work to feature in the main exhibition hall at The Creamery, and 25 Springfield art teachers will exhibit their own artwork inside the adjoining SRAC offices. (417) 862-ARTS (2787) www.SpringfieldArts.org Open 9 a.m.-5 p.m. M-F; closed major holidays
DB Design presents
Featured Artist Stevia Bonebrake
The Art of Stevia Bonebrake
DB Design Salon & Art Gallery

, 326 S. Campbell, presents Featured Artist Stevia Bonebrake, plus enjoy images by Photographer Carl James, oils by Karolyn Farrell, DB Design's ongoing display of pottery featuring Cheryl Matlock, Julia Schaefer, John Ehlers, Katrina Stevens, George Milne and Duane Bone, and jewelry by Tammy Kirks. (417) 864-4343
Drury Pool Art Center Gallery features Julie Blackmon

Concert by Julie Blackmon
Drury Pool Art Center Gallery

, 940 N. Clay St., presents Julie Blackmon. Julie's images of family life are inspired by the works of Jan Steen, and other Dutch and Flemish genre painters. The Dutch proverb "a Jan Steen household" originated in the 17th century and is used today to refer to a home in disarray, full of rowdy children and boisterous family gatherings. Julie's extended family is her subject, and with them she creates images both fictional and autobiographical. "The stress, the chaos, and the need to simultaneously escape and connect are issue that I investigate in this body of work," Julie says. "As an artist and as a mother, I believe life's most poignant moments come from the ability to fuse fantasy and reality: to see the mythic amidst the chaos." Julie will give an Artist Talk 7-8 pm on Thursday, Nov.11. (417) 873-7263 www.drury.edu/pacgallery Open 8 a.m.-5 p.m. M, T, W, F; 8 a.m.-8 p.m. Th
Bellwether Gallery presents an
All Black-and-White Photography Exhibit

Painter Kay Melton, art of whiskey making at Farmers Gastropub

Farmers Gastropub brings the atmosphere of a French artists' bistro to Art Walk
Farmers Gastropub

, 431 S. Jefferson, Ste. 160
welcomes Painter Kay Melton who will paint live during Art Walk. Also, Copper Run Distillery will be showing off the art of local whiskey making. Farmers Gastropub invites artists who are interested in demonstrating their talents on future First Fridays to contact owner Bill Griffiths. (417) 864-6994 www.farmersgastropub.com The Gastropub is open 9:30-11 p.m. M-W and 9:30 a.m.-midnight Th-Sat, with Bistro Dining 6-9:30 p.m. Th-Sat
Fitzwilly's Gifts & Antiques

, 308 South Ave., is pleased to show New Works of Art by local photographer David Eslick. (417) 866-3696 Open 10 a.m.-5 p.m. M-F, 11 a.m.-4 p.m. Sat; First Friday hours 11 a.m.-10 p.m.

Fresh Gallery presents Featured Artists
Dianne Baum and Dave Garner

Peace Angel by Dianne Baum
Fresh

, located at the southwest corner of Campbell and Walnut, presents Featured Artists Dianne Baum and Dave Garner
in November. Plus, enjoy music by The Violin Studio of Allison Steiner from 6:40 to 8:30 during Art Walk. "My creativity is expressed through watercolor, mixed media and photography, Dianne says. "As I experience the world, I continually focus on composition and design in the things around me, delighting in vivid color and discovering unexpected movement and even emotion." After being told as a young adult that she could never make money with an art degree, Dianne became an English teacher and later a high school librarian. Now retired from the "job that paid,"
Art by Dave Garner
she is now fulfilling her dream to focus solely on art. Dave also developed a passion for art at an early age, and after 30 years as a mechanical designer, he has returned to that passion. Working in multiple mediums and covering a variety of subjects, "My goal when creating art, regardless of the subject or mediums used, is to invoke the viewer's curiosity by presenting a visual story, a single moment in time when subject, light, and composition all come together for the purpose of art," he says. Dave enjoys painting a series of studies on any given subject, "and often I will return after having moved on to other things, always eager to expand on previous subjects or themes." Fresh is a collective gallery of fine art and craft featuring 22 juried regional artists. (417) 862-9300
www.springfieldarts.org/fresh Open 11 a.m.-6 p.m. T-Sat
Visit the Gillioz Theatre for contemporary art,
vintage 1920s ornamentation

The Gillioz Theatre

, 325 Park
Central East, presents

A Show to Be Announced

in October. Built in 1926 using architectural cues from all over the world, the Gillioz Theatre is a Springfield landmark and a work of art in itself, featuring ornamentation inspired by European and Mediterranean cultures. (417) 863-7843 www.gillioz.org
Global Fayre presents

Autumn Inspired Artwork

by Parents' Cooperative Preschool students

Autumn is the inspiration for Global Fayre's November show
Global Fayre, 324 S Campbell, presents a fantastic display of Autumn-Inspired Artwork by students of the Parents' Cooperative Preschool. Parents Cooperative, a nonprofit organization, has been serving children ages 2 ½ -5 and their families for over 30 years. The cooperative concept brings parents into the classrooms on a regular basis, thus becoming an integral part of the child's first formal learning experience. Through this hands-on experience, parents begin to realize more clearly the pleasures of childhood and the challenges of parenthood. For more information on PCPS please visit Parentscoop.org (417) 873-9792 www.globalfayre.com Open 10 a.m.-6 p.m. M-W, 10 a.m.-7 p.m. Th-Sat, Closed on Sunday
Good Girl Art Gallery
presents Gin O'Keefe: Free to Forget

Go
od Girl Art Gallery, 325 E. Walnut St., Ste. 101, presents
clay artist Gin O'Keefe with a show titled Free to Forget. Gin likes to make her ceramic vessels look old with microfilm images in the clay. "I am an old soul," she says. Maybe it was growing up garage saling with her mother every summer, or spending time with her grandmother, now 92, who still doesn't understand why Gin wants her old decoupage bathroom hangings, but she defines herself as "a nostalgic person. I need a sense of old to feel connected in today's world; I need a sense of history." Gin is unimpressed with technology and modern methods of connecting us that simultaneously disconnect us as human beings. "As an artist, working in clay has allowed me to create new objects while making them look old, hoping to bring us back to where we came from ... if only for a minute." (417) 865-7055
www.goodgirlartgallery.com
Open 10 a.m.-8 p.m. T-F; 11 a.m.-8 p.m. Sat
Hawthorn Galleries welcomes
Third Annual Women Artists of the Midwest Exhibition
Red and Gold by Louise Thies
Hawthorn Galleries Inc.

, 214 E. Walnut St., is pleased to present the Third Annual Women Artists of the Midwest Exhibition. The exhibition features new artwork by Alishia Brundege, Elizabeth Chapman, Jeanne Davis, Lisa Esposito and Louise Thies. In addition, WAM would also like to welcome 2010 inductees Diana Harvey, Michele Melina and Lyn Phariss. In its third year, WAM continues to gain support and recognition for female artists in the Ozarks and throughout the Midwest. By bringing women fine artists together from across the region, WAM seeks to cultivate a strong and vibrant artistic community. Meet the artists and enjoy live music by Dale Augustson during the Nov. 5 Art Walk. (417) 866-6688 www.hawthorngalleries.com

Open 10 a.m.-6 p.m. T-F; 1-5 p.m. Sat
Dear Roy by Stephanie Cramer
Inveno Health presents
Original Works by Kat Allie and Stephanie Cramer
Inveno Health

, 429 N. Boonville Ave., invites serious gallery browsers to our expanded digs. We've opened up our exhibition space for some beautiful blues by Stephanie Cramer, and Kat Allie'sgenius expression of life in beeswax. Appreciate the artistry of our latest medical innovations by local researchers as you pass through to Obelisk Home. (417) 831-1270 www.invenohealth.com
Faculty Art at Brick City

MSU Brick City Gallery presents
Biennial MSU Art + Design Faculty Exhibition Part I

MSU Brick City Gallery

, 215 W. Mill, 215 W.
Mill St., presents The Biennial Misssouri State University Art + Design Department Faculty Exhibition, Part I. Showing will
be Judith Fowler, Duat Vu, Sharon Harper, Elizabeth Snipes, Jimmie Allen, Vonda Yarberry, Keith Ekstam, Cedomir Kostovic, Sarah Perkins, Jacek Fraczak and Steve
Willis. (417) 829-5092 www.art.missouristate.edu/gallery.php Open 1-6 p.m. M-Sat, closed Sunday, Monday and University holidays
MSU International Center presents
States of Being by Jared Cluck

MSU International Center

, 301 S. Jefferson, presents States of Being, a mixed media on canvas exhibit by Jared Cluck. This collection takes a lighthearted look at situations we all face. Instances of gluttony, pride, envy and love are all depicted in this exhibit. This contemporary collection uses bold color and geometric lines to give a new look to old subject matter. Cluck has a creative mind and uses it in many ways. An Arkansas native, he is a stylist at Studio 417 in downtown Springfield and has been doing hair for quite some time. An artistic flair has always been ingrained in his life and shows in all the work he produces. (417) 836-6618 http://international.missouristate.edu
MSU Student Exhibition Center presents
Per Course Faculty Exhibition

MSU Student Exhibition Center

, 838 E. Walnut St., is proud to present the Per Course Faculty Exhibition, will is held concurrently with the Art and Design Biennial Faculty Exhibition at Brick City Gallery. Per course faculty are appointed to teach specific courses on a semester basis. This show features artwork in a variety of mediums. Don't miss this exhibit, which closes on Saturday, Nov. 13. (417) 836-6999 www.sec.missouristate.edu Open 1-5 p.m. T-Sat, closed major holidays and University holidays
Obelisk Home welcomes
Artist Karen Schneider in November

Obelisk Home at the Inspired Commerce Building

, 214 W. Phelps,
presents Artist Karen Schneider. "Movement and dynamics are important aspects of a painting to me," Karen says. "A good painting will catch the viewer off balance and set them to imagining - what is happening here? Paint on paper becomes more than the sum of its parts when breath, story and spirit come together in strong, fluid brush strokes of playful discovery, supported by attention to composition, light and color." (417) 616-6488
www.obeliskhome.com
Enjoy

Ozarks Literacy Council


Web site launch at one80one

One80One, 318 W. Walnut,
features the launch of a new Web site for Ozarks Literacy Council and has invited Area High School Students to submit works or art pertaining to literary themes or themes related to the issue of literacy in the Springfield area community. One80One is a strategic marketing firm with a focus on Web development and new media, as well as utilizing traditional branding and advertising to enhance clients' brands and engage clients' audiences. (417) 865-0181 www.one80one.com Open
8 a.m.-5 p.m.
M-F
OTC Fine Art Gallery presents

Close to Home,


fine art photography by Clarissa French

Rainy Days and Mondays
OTC Fine Art Gallery

, 325 Park Central East, Third Floor, presents the opening reception for Close to Home, an exhibition of photographs by Clarissa A. French. A professional writer, editor and founding member of Fresh Gallery, Clarissa attempts to show the amazing and abstract images hidden in everyday objects and scenes. Close to Home features images shot exclusively in southwest Missouri, the vast majority of them within a mile of her home in the historic West Central Neighborhood, just west of downtown.(417) 447-8873 Open 9 a.m.-6 p.m. M-Th; 9 a.m.-3 p.m. F; 9 a.m.-10 p.m. on First Fridays
The Library presents Photographer Carl James,
plus music by Steve Ames and Co.

Park Central Branch
Library

,
128 Park Central Square,
presents the art of Photographer Carl James, plus the funkadelic, Rockabilly stylings of Steve Ames and Co. Make Park Central Branch Library your stop for downtown information - our staff will be happy to guide you to galleries, parking, shopping and (of course) all things library. (417) 831-1342
http://parkcentrallibrary.blogspot.com
Open 8:30 a.m.-9 p.m. M-Th; 8:30 a.m.-10 p.m. F-Sat

Randy Bacon Photography holds reception for
Kathy Self, Caleb Farrales & Wyatt Sullivan

Art by Kathy Self
Randy Bacon Photography and Figment Art Gallery

in the Monarch Art Factory, 600 W. College St., will host an opening reception for local artists Kathy Self, Caleb Farrales and Wyatt Sullivan of Spirituality in the Arts. Self's art has been shown in juried shows in Los Gatos and Saratoga, CA, and Grantham, PA. She has also exhibited in private showings at Western Seminary and BethanyUniversity in California. In addition to privately commissioned paintings, she has created community
Gandalf Study
murals for faith-based groups and for local television. Her days are filled by creating art that brings beauty and significance to this broken world. "I often use squares, similar to a mosaic, to symbolize the integration that God can bring to an individual and to a community. In addition to painting and showing my art, I teach art to students, and speak about art in multiple venues. Also enjoy painting by Caleb Farrales and Wyatt Sullivan, plus art work and information from Kids Against Hunger, Sseko Designs (sandals to support Ugandan education) and Lenca Pottery (sales support Honduran children born with club feet). Also, enjoy live music and free refreshments. (417) 868-8179 www.randybacon.com www.gallerysounds.net Open 11 a.m.-6 p.m. T-F; 11 a.m.-4 p.m. Sat

Red Door Studios unveils New Artwork,
new albums with drawings, discounts

Red Door Studios offer classy boudoir photography, as well as family photography
Red Door Studio

s, 313 Park Central East, Ste. 201,
comprising
Crystal Renee Photography and VM Photo Design, presents New Artwork, plus new albums and drawings for a free 20-page10x10 album from Behind the Red Door Photography, and a free family portrait by Crystal Renee Photography. Everyone coming to see us for Art Walk will receive discount offers and special promotions for family photography and also Boudoir Photography. Check out Jack and
Crystal
's amazing photography on their web sites: www.CrystalReneePhotography.com, www.VMPhotoDesign.com and www.BehindTheRedDoorPhotography.com (417) 818-2665 or (417) 300-9892 Open by appointment only.
Revel Advertising debuts on Art Walk
with Featured Artist Gavyn Sky

Smart Group & Gallery features


Saws and Tractors

by Dorothy Dent and Teresa Dilsaver

Smart Group and Gallery

, 405 W. Walnut, will present the show Saws and Tractors, featuring the rustic art of Dorothy Dent and Teresa Dilsaver. Bridges, old barns, rusty tractors and antique machinery are captured in Dorothy's folk painting style. Teresa paints on antique saw blades, canvasses and unique objects. The show will also feature inexpensive hand-painted Christmas tree ornaments. Enjoy catered food and drink; it's always a party at Smart Gallery! (417) 425-7596 www.smartgroupandgallery.com Open 10 am to 6 pm M-F; 11-8 Sat
Springfield Hot Glass introduces
New Line of Christmas Ornaments

Springfield Hot Glass Studio, 314 S. Campbell Ave.,
will introduce a New Line of Christmas Ornaments, hand-crafted before visitors' eyes during First Friday Art Walk.A working hot glass studio/gallery with facilities for furnace, torch and kiln work, Springfield Hot Glass offers live demonstrations on Tuesdays, Thursdays, Saturdays and First Fridays.(417) 868-8181 www.springfieldhotglass.com Open 10 a.m.-6 p.m. T-Sat
Springfield Pottery presents
New Work by Sherri Alexander
Springfield Pottery, 416 S. Campbell Ave., pr
esents New Work by Sherri Alexander during the November Art Walk. A fine craft gallery and community clay center, Springfield Pottery features some of the best examples of fine craft in clay, wood,
metal, glass, fibers, photography, printmaking, and jewelry by over 45 local, regional and national artists. (417) 864-4677 www.springfieldpottery.com info@springfieldpottery.com Open 11 a.m.-6 p.m. T-Sat
I look forward to seeing you at the Nov. 5 Art Walk! For more details on our participating venues, please visit
www.ffaw.org
.
Sincerely,

Clarissa French
First Friday Art Walk