Art
with a
HEART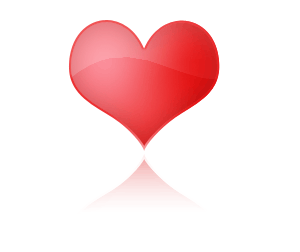 During the Aug. 6 First Friday Art Walk, don't miss your opportunity to help others while having a great time downtown.


Visit the

Community Partnership

, 330 N. Jefferson, for its

Gigantic Indoor Outdoor Garage

Sale across the street from Founders Park.

If you're looking for some lighthearted fun for a good cause, visit

The Landers Theatre

for

The Not-So-Newlywed Game

. Tickets are $25 and proceeds benefit

Ozarks Counseling Center

.
Greetings!
Has the August heat left you feeling drained? Take advantage of cooler evening temperatures and replenish your energies with colorful, tactile and inspiring ART during the First Friday Art Walk, 6-10 p.m. Aug. 6 in the Downtown Arts District. Check out our newest members,
Canvas
on South Avenue and
Red Door Studios
on Park Central East.
Also, for you Moms and Dads, the Downtown Y offers affordable child care for Art Walking parents via
Family Art Night
. Serving children ages 3 months to 12 years, 6:30-9 p.m., the cost is only $10 per child. Kids enjoy healthy activities and snacks, story time and a hands-on art project to take home. Call (417) 862-8962, ext. 149, for information or to preregister.
Experience a wide variety of art at Abundant Life

Abundant Life Covenant Church
, 157 Park Central Square, continues its show of
New Photography by Harold Patterson
; plus
Fountains and Faces
, featuring Annette Wardell's photographs of Rome;
Finding the Sun
, a series of floral images by photographer Donna Bieber; natural images by Chris Wood from his series,
For Everything There is a Season
; urban images by photographer Jason York from his series
How God Sees Us
; a variety of works by OTC art student Patricia Frater will be featured in the new
Emerging Artist
section;
handcrafted jewelry
by Amanda Bearse; and George W. Kiefer's
historic murals
. Also enjoy
acoustic guitar music
by Brad Cook and free refreshments. (417) 864-4971 www.abundantlifecovenantchurch.com Office hours 9-4:30 p.m. M-F; Services 7:30 p.m. W, 10 a.m. Sun
APO After Dark features
Photographer Jason Bowers
APO After Dark
, 303 Park Central West, presents
Photographer Jason Bowers
of Pheonix Photography. APO After Dark is the evening/weekend drop-in center for AIDS Project of the Ozarks, offering confidential HIV/syphilis testing, safer sex supplies and risk-reduction counseling free to the general public. A variety of community artists will be displaying and offering art for purchase in the venue during Art Walk. (417) 832-0462 www.aidsprojectoftheozarks.org or follow us on Facebook. Open 7 p.m.-midnight every F & Sat
Canvas makes its Art Walk debut in August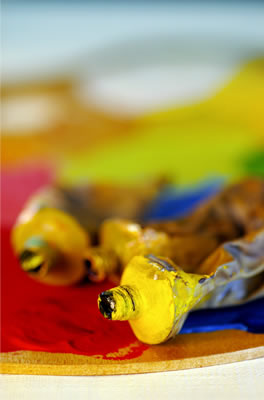 Canvas
, 315 South Avenue, makes its debut on the Art Walk with a show by various local artists themed
Open for Business
, plus music by
Postmodern Minute
and an activity for the kids! Canvas is an "arts incubator," designed to connect people relationally through the creative arts and to see the city transformed. We do this through Performance and Visual Art, Dance, Music and Writing.
Enjoy

Photography by Dudley Martin


at The Creamery

Thank God by Dudley Martin
The Cr
eamery Arts Center
, 411 N. Sherman Parkway, home of the Springfield Regional Arts Council, presents
Photography by Dudley Martin
. Dudley's love of photography began at the age of 12, when he began experimenting with a second-hand camera loaned to him by his father. Since then, it has been his goal to communicate with others through his work rather than just showing them a "good picture." Dudley, who has practiced law since 1960, says he doesn't so much take pictures as make them. Enjoy the opening reception 6-9 p.m. Aug. 6. (417) 862-ARTS (2787) www.SpringfieldArts.org Open 9 a.m.-5 p.m. M-F; closed major holidays
DB Design features
Oils by Karolyn Farrell
DB Design Salon & Art Gallery
, 326 S. Campbell, presents
Feature
d Artist Karolyn Farrell
showing her award-winning oil paintings. DB Design also continues its show by
Photographer Jim Mayfield
, while its ongoing display of pottery features Julia Schaefer, John Ehlers, Katrina Stevens, George Milne and Duane Bone. (417) 864-4343
Art by Michael Buesking
The Evangel University Bellwether Gallery presents
Lane Simmons, Mitch Yung and Michael Buesking

The Evangel University Bellwether Gallery
, 600 W. College, Ste. 116, features works by
Photographer Lane Simmons, Ceramicist Mitch Yung and Painter Michael Buesking
, all three Evangel University faculty members. Located in the Monarch Art Factory, the Bellwether is a beautiful and comfortable space for display of art by Evangel art students and faculty. (417) 865-2815, ext. 7258 Open 11 a.m. to 4 p.m. W-Sat
Experience the

Place du Tertre

Farmers Gastropub

Farmers Gastropub
, 431 S. Jefferson, Ste. 160 (entrance on Pershing next to The Moxie), once again converts its bistro space into a replica of the
Place du Tertre at Montmartre, Paris,
once home to such artists as Picasso, on First Fridays with artists working live at their easels accompanied by French music and food. (417) 864-6994 www.farmersgastropub.com The Gastropub is open 9:30-11 p.m. M-W and 9:30 a.m.-midnight Th-Sat, with Bistro Dining 6-9:30 p.m. Th-Sat
Visit Fitzwilly's for art, collectibles in August

Fitzwilly's Gifts & Antiques
, 308 South Ave., is a longtime downtown retailer featuring antiques, gift items and collectibles. Its monthly art exhibits emphasize unique sketches and paintings by talented local artists. (417) 866-3696 Open 10 a.m.-5 p.m. M-F, 11 a.m.-4 p.m. Sat; First Friday hours 11 a.m.-10 p.m.
Fresh presents
Ceramicist Hue Parnell,
Colorist Ann Marie Rausch
Fresh
, located at the southwest corner of Campbell and Walnut, presents
Featured Artists Hue Parnell and Ann Marie Rausch
in August.
Hue, who holds a BFA in ceramics from Missouri State
University, began as a studio potter before moving on to teach art and serve as a public school administrator. His dream has always been to work as a studio artist, a dream he now pursues with wife Marla, a graphic designer with a background in advertising and creative direction.
Ann Marie turns tables, chairs, chests, dressers and more into brilliantly colored art pieces that boldly invite imagination. "I
am a colorist," Ann Marie says. "I explore bright bold colors in original combinations and designs. I am always searching for and creating new patterns. I combine that love of color and patterns by applying them to old one-of-a-kind pieces of furniture, thus creating a new, fun, whimsical and useful piece of artwork." Fresh is a collective gallery of fine art and craft featuring 22 juried regional artists. (417) 862-9300 www.springfieldarts.org/fresh Open 11 a.m.-6 p.m. T-Sat
The Gillioz presents Artist Jesse Ring

Global Fayre celebrates

Missouri's Prairies

in August

Global Fayre
, 324 S Campbell,
puts its focus on the Missouri
Prairie Foundation in August with a display of images of prairie grouse provided by Foundation board member Glenn Chambers. Plus 10 percent of all purchases on Aug. 6 will be donated to the Missouri Prairie Foundation. The mission of the Missouri Prairie Foundation is to protect and restore prairie and other native grassland communities through acquisition, management, education, and research. (417) 873-9792 www.globalfayre.com Open 10 a.m.-6 p.m. M-W, 10 a.m.-7 p.m. Th-Sat, 1-5 p.m. Sun or by appointment
Good Girl
presents Virginia Trammell's
On the Inside
Good Girl Art Gallery
, 325 E. Walnut St., Ste. 101,
presents

On the Inside

, a show by Artist
Virginia Trammell. Virginia's ceramic sculptures are both handbuilt and slip cast and assembled. Collectively they are a study on the body and cells on a microscopic level and the connections made between particles. Trammell's work shows "How the smallest molecules have an effect on the whole, and how delicate the balance is." A graduate of the Kansas City Art Institute majoring in Ceramics, Virginia has her own ceramic business - Damselfly Ceramics - where she sells functional pieces, tiles, and reproduction Calico buttons. (417) 865-7055 www.goodgirlartgallery.com Open 10 a.m.-8 p.m. T-F; 11 a.m.-8 p.m. Sat
New Work by Tricia Courtney

at Hawthorn Galleries



Hawthorn Galleries Inc.
, 214 E. Walnut St., presents
Offshoots: New Work by Tricia Courtney
. Best known for her bold and highly textured oil paintings, Courtney also explores several different mediums. Her other artistic endeavors include recycled metal assemblage, drip painting, and the creation of a whimsical world of fanciful children's characters. Like a plant that sends out new shoots every year in order to keep growing, so too does Courtney keep her creative spirit alive with each new "offshoot" of
her work. Meet the artist and enjoy live music by the
Ojakangas String Group
from 6 to10 p.m. during Art Walk (417) 866-6688 www.hawthorngalleries.com Open 10 a.m.-6 p.m. T-F; 1-5 p.m. Sat
Inveno Health presents live art unveiling
Stephanie Cramer will personally unveil 3 new works
August is HOT at
Inveno Health
, 429 N. Boonville Ave. Join us as
Stephanie Cramer
personally unveils 3 newly inspired grand canvases. Get in touch with the ideas that inspire the artist and investigate Inveno's line of products that address current challenges in health care. We might be away from the square ... but the walk is downhill! www.invenohealth.com (417) 831-1270.
Photographer Carl James

showing at Obelisk Home

Obelisk Home at the Inspired Commerce Building
, 214 W. Phelps, presents the images of Ozarks native
Photographer Carl James
. "My photography is very personal to me. It is how I connect with the natural world around me. It, along with poetry is my best form of personal expression," Carl says. Born in Almartha, Mo., a tiny hamlet between Ava and Gainesville in Ozark County, the draftsman turned architect turned photographer and book author has spent much of his life hiking, canoeing and backpacking. While his travels have taken him to Italy, Germany, Scotland, Switzerland, France, Holland, Mexico, Canada and England, he says, he has "found no place as beautiful and mystical as the Ozarks outdoors." (417) 616-6488 www.obeliskhome.com
Enjoy

A Variety of Fabulous Art,

plus the Habitat for Humanity Web launch party at one80one


One80One, 318 W. Walnut, invites visitors to enjoy

A Variety of Fabulous Art

at a web site launch party for

Habitat for Humanity

during the August Art Walk!

Megan Land

makes her Art Walk debut at one80one in August. A young artist born in Springfield in 1992, Megan recently graduated Marshfield High School with honors, and she intends to go to Culver-Stockton College in August to major in Biochemistry and minor in art. See Land's work and experience sketches by Andrea Donohue, Meganne Rosen O'Neal and Javier Saltares, photography by Lori Radford and Mayalynn Hall and other creative works. (417) 865-0181 www.one80one.com Open 8 a.m.-5 p.m. M-F
Enjoy

Art by Jenny and Sarah Wolken

at The Library

Park Central Branch
Library
,128 Park Central Square,
features

Art in a Variety of Media by Jenny and Sarah Wolken

. Also enjoy

Sounds on the Square

concerts presented by Pension Consultants and the

Friday Night Farmers Market

. Library staffers at Park Central know downtown and will be happy to guide you to galleries, parking, shopping and (of course) all things library. (417) 831-1342 http://parkcentrallibrary.blogspot.com Open 8:30 a.m.-9 p.m. M-Th; 8:30 a.m.-10 p.m. F-Sat
Artist Sarah Hurlburt, Skinny Improv


at Randy Bacon Studio

Randy Bacon Photography and Figment Art Gallery

in the Monarch Art Factory, 600 W. College St., present an opening reception for

Artist Sarah Hurlburt

. Born in Springfield and raised in Nixa, Sarah became fascinated with color and shape in elementary school, discovering her artistic talent early. Sarah graduated with honors from MissouriStateUniversity in 2009, earning a B.A. in Art and Design with an emphasis in painting. Also, enjoy

The Skinny Improv

at the Bacon Gallery during Art Walk as the troupe performs a special skit while interpretive local artists paint as the players perform. Visit Bacon's adjoining gallery, Figment Art Gallery & Culture House, and enjoy live music and free refreshments. (417) 868-8179 www.randybacon.com www.gallerysounds.net Open 11 a.m.-6 p.m. T-F; 11 a.m.-4 p.m. Sat
New member Red Door Studios puts focus on
high-fashion, classy boudoir photography

Red Door Studio

s, 313 Park Central East, Ste. 201, makes its Art Walk debut in August. Owned by Crystal Renee and Jack Van

Crystal Renee Photography
Matre, Red Door Studios comprises Crystal Renee Photography, Behind The Red Door Photography and VM Photo Design. A combined studio whose services include wedding and family photography, it specializes in classy

VM Photo Design
boudoir and fashion photography. What is the purpose of boudoir photography? "To create a classy and romantic piece of photography art that ignites confidence, excitement, and reinforces the self-perceived beauty in a woman." Enjoy live

Behind the Red Door Photography
entertainment, wine, food and special offers during Art Walk. (417) 818-2665 or (417) 300-9892 www.crystalreneephotography.com www.BehindTheRedDoorPhotography.com and vmphotodesign.com Open by appointment only.
Wit and Whimsy

on display at Smart Group & Gallery

Seeing the Magic by Juli Cady Ryan
Smart Group and Gallery

, 405 W. Walnut, continues its show of

Wit and Whimsy

, featuring Springfield Artist Carla Stine and Cincinnati Artist Juli Cady Ryan, plus studio works in progress by gallery associates Kevin Richardson, Brannon Estis and Winston Riley in painting, photography and sculpture. (417) 425-7596 www.smartgroupandgallery.com Open 10 a.m. to 6 p.m. M-F; 11-8 Sat
Springfield Hot Glass Studio
, 314 S. Campbell Ave., will be making
Handcrafted Glass Fish
during the August Art Walk. Springfield Hot Glass
is a working hot glass studio/gallery with facilities for furnace, torch and kiln work. It offers live demonstrations on Tuesdays, Thursdays, Saturdays and First Fridays. (417) 868-8181 www.springfieldhotglass.com Open 10 a.m.-6 p.m. T-Sat
Springfield Pottery presents fine craft by 45+ artists
Springfield Pottery, 416 S. Campbell Ave., a fine craft gallery and community clay center, features some of the best examples of fine craft in clay, wood, metal, glass, fibers, photography, printmaking, and jewelry by over 45 local, regional and national artists. (417) 864-4677 www.springfieldpottery.com info@springfieldpottery.com Open 11 a.m.-6 p.m. T-Sat
I look forward to seeing you at the Aug. 6 Art Walk! For more details on our participating venues, please visit
www.ffaw.org
.
Sincerely,

Clarissa French
First Friday Art Walk