Greetings!
First Friday Art Walk revels in the beauty of spring from 6 to 10 p.m. on June 4. Enjoy new shows featuring painting, pottery, sketching, literary arts, photography, blown glass, jewelry, sculpture and multimedia works in an atmosphere of live music, delicious food and fun for all ages and interests.
For parents seeking a night out, the Downtown Y offers affordable child care for Art Walking parents via
Family Art Night
, serving children ages 3 months to 12 years, 6:30-9 p.m. for only $10 per child. Kids enjoy healthy activities and snacks, story time and a hands-on art project to take home. Call (417) 862-8962, ext. 149, for information or to preregister.
Abundant Life features Charles Summey, live music

Enjoy live acoustic music as you view Abundant Life's various art displays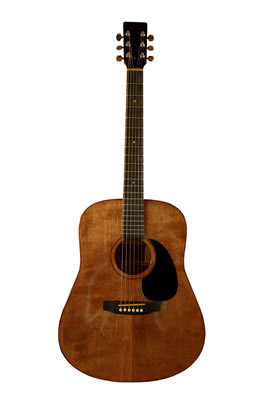 Abundant Life Covenant Church
, 157 Park Central Square, presents a collection of paintings by nationally-renowned western and landscape artist
Charles Summey
; plus
Fountains and Faces
, featuring Annette Wardell's photographs of Rome;
Finding the Sun
, a series of floral images by photographer Donna Bieber; natural images by Chris Wood from his series,
For Everything There is a Season
; urban images by photographer Jason York from his series
How God Sees Us
; a variety of works by
OTC art student Patricia Frater
will be featured in the new
Emerging Artist
section;
handcrafted jewelry by Amanda Bearse
; and
George W. Kiefer's
historic murals. Also enjoy
acoustic guitar music by Brad Cook
and free refreshments. (417) 864-4971 www.abundantlifecovenantchurch.com Office hours 9-4:30 p.m. M-F; Services 7:30 p.m. W, 10 a.m. Sun
APO After Dark continues show by M. Scott Phifer

Mother May I by M. Scott Phifer
APO After Dark
, 303 Park Central West, continues its show by
Featured Artist M. Scott Phifer
presenting a collection of soft pastels. . APO After Dark is the evening/ weekend drop-in center for AIDS Project of the Ozarks, offering confidential HIV/syphilis testing, safer sex supplies and risk-reduction counseling free to the general public. A variety of community artists will be displaying and offering art for purchase in the venue during Art Walk. (417) 832-0462 www.aidsprojectoftheozarks.org or follow us on Facebook. Open 7 p.m.-midnight every F & Sat
SRAC Members Show

at The Creamery

The Creamery Arts Center
The Cr
eamery Arts Center
, 411 N. Sherman Parkway, home of the Springfield Regional Arts Council, presents the second annual
SRAC Members Show
during the month of June. The exhibition begins with an opening reception during First Friday Art Walk June 4. The 2010 SRAC Members Show will also be the featured artwork during the annual membership meeting and Ozzie Awards held at The Creamery Arts Center on Thursday, June 16th. (417) 862-ARTS (2787) www.SpringfieldArts.org Open 9 a.m.-5 p.m. M-F; closed major holidays
DB Design features
Photographer Jim Mayfield
DB Design Salon & Art Gallery
, 326 S. Campbell, presents
Featured Artist Jim Mayfield.
DB also continues to show paintings by Debra Sutherland and regularlydisplays work by potters John Ehlers, Duane Bone, Cheryl Matlock and Katrina Stevens, jewelry artist Tammy Kirks, and stained-glass artist Nathan Smith
Evangel Bellwether Gallery presents
Michael Buesking
Art by Michael Buesking
The Evangel University Bellwether Gallery
, 600 W. College, Ste. 116, will feature
Works by Michael Buesking
, Associate Professor of Art at Evangel University. In addition to some of his earlier "prophet as artist" works, he will have on display two altarpieces and other recent oil paintings. (417) 865-2815, ext. 7258 Open 11 a.m. to 4 p.m. W-Sat
Experience French artists' bistro at Farmers Gastropub

Farmers Gastropub
, 431 S. Jefferson, Ste. 160 (entrance on Pershing next to The Moxie), once again converts its bistro space into a replica of the
Place du Tertre at Montmartre, Paris,
once home to such artists as Picasso, on First Fridays with artists working live at their easels accompanied by French music and food. Farmers Gastropub also invites artists who are interested in demonstrating their talents on future First Fridays to contact owner Bill Griffiths. (417) 864-6994 www.farmersgastropub.com The Gastropub is open 9:30-11 p.m. M-W and 9:30 a.m.-midnight Th-Sat, with Bistro Dining 6-9:30 p.m. Th-Sat
Fitzwilly's Gifts & Antiques
, 308 South Ave., will be showing
Photography and Photo Art by Clarissa French
. Clarissa seeks to capture exotic images in everyday settings and enjoys creating abstract photo art from her images of fireworks, leaves, grass, flowers, winter ice and more. (417) 866-3696 Open 10 a.m.-5 p.m. M-F, 11 a.m.-4 p.m. Sat; First Friday hours 11 a.m.-10 p.m.
Fresh presents

Celebration of Color

in June

Fresh
, located at the southwest corner of Campbell and Walnut, presents
Celebration of Color: Featured Artists Alicia Farris and Ann Meese
in June. Alicia conveys her love for pure
color, and her ability to achieve luminosity and vibrancy in her work. While her work has qualities of realism, she is often more driven by the use of color and light than strictly by form. Her subjects include the beauty of the Ozarks, places she has visited, and anything that inspires her for any reason. Ann majored in art at MSU in the '60s, and then went on to a
35-year career as an educator, administrator and mother of four. She has now returned to her passion for art. "Creating a painting is a small journey," she says. "At the end of that journey, what remains on the canvas is an impression that evokes a variety of feelings for me. I hope you enjoy the images that I share." Fresh is a collective gallery of fine art and craft featuring 22 juried regional artists. (417) 862-9300 www.springfieldarts.org/fresh Open 11 a.m.-5 p.m. T-Sat
Artist James Crafford

featured at The Gillioz
The Gillioz Theatre
, 325 Park
Central East,
presents

Artist James Crafford

in June. James is a self-taught, award-winning and published artist who recently opened his own gallery and art studio, The Dancing Lizard Art Gallery, on Commercial Street. An artist and naturalist, James spent his youth in a rural area of the Missouri Bootheel and on the banks of the Missouri River in St. Louis County, drawing and painting from an early age. He is constantly working in a variety of styles and techniques and sharpening his skills at figure drawing with weekly sessions. He is lucky enough, he says, to be able to do what burns in his heart. (417) 863-7843 www.gillioz.org
Global Fayre presents
2012 The Paranormal Cookbook
Global Fayre
, 324 S Campbell, explores literary art with a book signing for

2012 The Paranormal Cookbook

by Ozarks paranormal investigator Shaun B. The book covers topics ranging from werewolves, UFOs, black dogs and Bigfoot sightings to the Curse of the Joker, quantum physics and the science of paranormal investigation.(417) 873-9792 www.globalfayre.com Open 10 a.m.-6 p.m. M-W, 10 a.m.-7 p.m. Th-Sat, 1-5 p.m. Sun or by appointment.

Good Girl
Art presents
three-way show in June
Good Girl Art Gallery
, 325 E.
Walnut St., Ste. 101,
presents three Arizona State University MFA artists and former classmates; enjoy

Paintings and Mixed Media by Jane Almirall and Nissa Kubly

, and

Jewelry by Ali Kauss

. Nissa will be showing vitreous enamel pendants along with Jane Almirall's gouache
paintings of the beautiful
"ugliness" of nature. Ali will feature hammered silver organic jewelry. (417) 865-7055 www.goodgirlartgallery.com Open 10 a.m.-8 p.m. T-F; 11 a.m.-8 p.m. Sat
Meet the artists during Hawthorn
's Spring Classic
Hawthorn Galleries Inc.
, 214 E. Walnut St., presents the
Spring Classic
, featuring New Works by Lora Brier and Arlene James. Celebrate the return of spring with vibrant colors and bold compositions. Meet the artists and enjoy live music by guitarist Dale Augustson during First Friday Art Walk. (417) 866-6688 www.hawthorngalleries.com Open 10 a.m.-6 p.m. T-F; 1-5 p.m. Sat
Enjoy Stephanie Cramer's latest at Inveno Health
Inveno Health
, 429 N. Boonville Ave., reminds Art Walkers that summer is just around the corner and so is Inveno Health. Cool off in our gallery with
Stephanie Cramer
's refreshing palette. Central to her work is the anonymous figure captured for an instant in motion. Her distinctive style is fluidity and life caught freeze-frame. Inveno Health showcases locally mastered medical technologies and devices to improve patient care and is located next to Obelisk Home. (417) 831-1270 www.invenohealth.com
MSU International Center extends

Miracles

exhibit

MSU International Center

, 301 S. Jefferson, presents

Miracles-Religious Festivities in Peru

, a must-see photo display by Artist Angie Keller. The spectacle and raw emotion of these photos will amaze you. (417) 836-6618 http://international.missouristate.edu
Obelisk Home presents Gavyn Sky, Dudley Martin

Obelisk Home at the Inspired Commerce Building
, 214 W. Phelps, continues its show of the unique abstract works of
Artist Gavyn Sky
, plus view the debut of a selection of unique photographs by
Dudley Martin
. This is a preview of Dudley's upcoming show hosted by the Springfield Arts Council at the Creamery Arts Center August 6-27th. (417) 616-6488 www.obeliskhome.com
Photographer Alleah

debuts at one80one

One80one
, 318 W. Walnut, features the works of
Photographer Alleah
, along with
Mayalynn Hall, Lori Radford, Jessica Mahan, Meganne Rosen O'Neal, Debbie Raymer, Javier Saltares
and
Nicholas K. Tarr
. Also enjoy free beer, water or soda. One80One is a strategic marketing firm with a focus on Web development and new media, as well as utilizing traditional branding and advertising to enhance clients' brands and engage clients' audiences. (417) 865-0181 www.one80one.com Open 8 a.m.-5 p.m. M-F
Park Central Library features Photographer Casey Smith

Park Central Branch
Library
,128 Park Central Square,
features

The Photography of Casey Smith

and at 7 p.m. Brother Wiley takes the community stage. Also, don't miss the Friday Night Farmers Market 4:30-8 p.m. every Friday in the Park Central Square area. Library staffers at Park Central know downtown and will be happy to guide you to galleries, parking, shopping and (of course) all things library. (417) 831-1342 http://parkcentrallibrary.blogspot.com Open 8:30 a.m.-9 p.m. M-Th; 8:30 a.m.-10 p.m. F-Sat

Art Transforms

,

Art Work by Parker Asay

plus live DJ and free facepainting at Randy Bacon

Randy Bacon Photography and Figment Art Gallery in the

Bluegrass Banjo by Parker Asay
Monarch Art Factory
, 600 W. College St., along with Missouri State University, unveil
Art Transforms Downtown
, plus experience
Art Work by Parker Asay, Cindy Dobson & Shawn McLaughlin
and
New Photography & Video by Randy Bacon
. Also, enjoy a live DJ and free face painting! (417) 868-8179 www.randybacon.com www.gallerysounds.net Open 11 a.m.-6 p.m. T-F; 11 a.m.-4 p.m. Sat
Springfield Hot Glass Studio
, 314 S. Campbell Ave.,
will demonstrate the making of

Solid Glass Figures And Paperweights

during the June Art Walk. A working hot glass studio/gallery with facilities for furnace, torch and kiln work, Springfield Hot Glass offers live demonstrations on Tuesdays, Thursdays, Saturdays and First Fridays.(417) 868-8181 www.springfieldhotglass.com Open 10 a.m.-6 p.m. T-Sat
Enjoy an array of fine craft at Springfield Pottery
Springfield Pottery, 416 S. Campbell Ave., a fine craft gallery and community clay center, features some of the best examples of fine craft in clay, wood, metal, glass, fibers, photography, printmaking, and jewelry by over 45 local, regional and national artists. (417) 864-4677 www.springfieldpottery.com info@springfieldpottery.com Open 11 a.m.-6 p.m. T-Sat
I look forward to seeing you at the June 4 Art Walk! For more details on our participating venues, please visit
www.ffaw.org
.
Sincerely,

Clarissa French
First Friday Art Walk