Abundant Life offers abstract art, photos, historic murals & poetry reading
Abundant Life Covenant Church,
157 Park Central Square, will display
Abstract Art and Seasonal Photographs
by Chris Woodm as well as opening up its auditorium area where we have three historical murals by George W. Kiefer. Also, don't miss the Poetry Reading by local writer Michael Lawrence at 7:30.(417) 864-4971
Drury Self Employment in the Arts Conference
Visit Drury SEA Conference
Mille's Cafe
Visit Mille's
Sinatra's Coffee Gallery
Visit Sinatra's
Greetings!
Celebrate the holidays with Art Walk in December!
Join us 6-10 p.m. Friday, Dec. 4, for an evening of fine art, live music, art demonstrations, hands-on activities and beautiful holiday lights in the Downtown Arts District.
As you visit our 25 participating venues, keep an eye out for the young women of the Pattonville High School Chamber Choir, who will be caroling their way through the district.
Don't miss the numerous senior and student exhibitions at our university-sponsored galleries, and celebrate the season at the Seventh Annual Christmas Ornament Party at Springfield Hot Glass Studio.
Also, plan now to join us 1-5 p.m. Dec. 19 for Center City Saturday, a daytime Mini Art Walk with a family-friendly focus featuring holiday treats, art demonstrations, giveaways and more.
ArtWhole offers hands-on art experience
ArtWhole Studios
, 408 W. Walnut, features Studio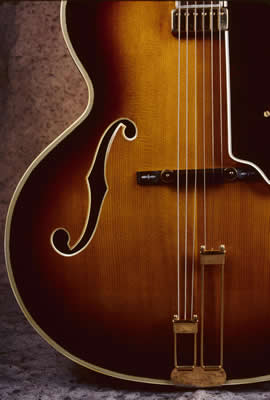 owner Chet Burgtorf's
new photography series
, and there are new works from Kristen Atkinson, Scott Green and others. We'll show a
collection of group paintings
created during previous Art Walks. Of course, guests can still take part in a group painting this month. The Gypsy tango stylings of Moonhoney will be there for your entertainment, and we're also proud to once again serve appetizers from Twilight Grille. For more information or to make an appointment, call us at (417) 866-7929 or email us at artwholestudios@att.net.
Big Smile brings lifestyle to life in photos
Big Smile Photography
, 207 Park Central East, features the creative lifestyle wedding and portraiture work of international award-winning photographer Jeremy Lawson. Big Smile displays Jeremy's one-of-a-kind portrait and wedding images from local events, as well as events from around the world. (417) 527-2885
www.bigsmilestudios.com
Trash Angels drummer displays art at Bodhi Salon
Bodhi Salon and Spa
, 431 S. Jefferson, Ste. 106,
presents
Artist Bam Martin.
Born in Chicago in 1967, Bam overcame color blindness and dyslexia to become a successful drummer for local favorites the Trash Angels, as well as a talented artist. Bam began sketching at age 8 and his gift has developed into works in acrylics and oils. He cites his influences as Picasso, Matisse, Miro and Nechita. While living in Dallas for 17 years his pieces sold in several galleries, clubs and restaurants. Now Bam is happy to present his work that finds "perfection in imperfection" in Springfield.(417) 864-4399 www.bodhisalonandspa.com Open 9 a.m.-9 p.m. M-F; 9 a.m.-6 p.m. Sat
Area camera clubs show images at The Creamery
The Creamery Arts Center
, 411 N. Sherman Parkway, home of the Springfield Regional Arts Council, features local and regional photographers in December. Both the
Southwest Missouri Camera Club
and
Webster County Camera Clique
have invited their members to display their favorite images of varied subject matter in a range of styles. (417) 862-ARTS (2787) www.SpringfieldArts.org Open 9 a.m.-5 p.m. M-F; closed major holidays
Enjoy the art of Stevia Bonebrake at DB Design
DB Design Salon & Art Gallery, 326 S. Campbell, continues its show featuring Artist Stevia Bonebrake in December. DB Design also continues to show works by Deanna Henion and features works by painters Debbie Sutherland and Jerry Ellis, potters John Ehlers, Duane Bone, Cheryl Matlock, Julia Schaefer and Katrina Stevens, jewelry artists Jill LeGrand and Tammy Kirks, and stained-glass artist Nathan Smith. (417) 864-4343
Greek culture inspires Into the Pyre at Drury gallery
Drury Pool Art Center Gallery
, 940 N. Clay St., presents
Στιν Πυρά: Into the Pyre
by Todd Lowery. Intrigued by the notion of "Into the Pyre" and the flux and jumble of Greek culture, this new body of work emerges from a sabbatical in Greece. Todd Lowery has been a faculty member at Drury since 1994. He has shown his work in numerous galleries around the U.S. including Space 1205 inBrooklyn, SVA Gallery in NYC, Visual Arts Gallery in NYC, the SpringfieldArt Museum, the Grossman Gallery at LafayetteCollege in Pennsylvania, and the SRISA Gallery in Italy. Don't miss the artist's talk 6-7 p.m. (417) 873-7263 www.drury.edu/pacgallery Open 8 a.m.-5 p.m. M, T, W, F; 8 a.m.-8 p.m. Th
Fitzwilly's presents images of Tuscany, Ozarks
Enjoy contrast of styles, mediums at Fresh Gallery
Fresh
, located at the southwest corner of Campbell and
Walnut, presents
Featured Artists Karen Schneider and Karla Breeding Trammell
. Karen is a painter, a member of Missouri Watercolor Society and Springfield Regional Arts Council, as well as a poet and a playwright. "Movement and dynamics are important aspects of a painting to me," Karen says. "A good painting will catch the viewer off balance and set them to imagining - what is happening here?" Karla is a painter, sketch artist and
jewelry artist who grew up in east central Arkansas and started drawing when she was old enough to hold a pencil. Fresh is a collective gallery of fine art and craft featuring 21 juried regional artists. (417) 862-9300 Open 11 a.m.-6 p.m. T-Th; 11 a.m.-8 p.m. F-Sat
'The Renaissance meets Warhol' at The Gillioz
Gillioz Theatre
, 325 Park Central East, presents
Santiago Jim Delgadillo
. Originally from Tucson, AZ, Delgadillo has lived in Springfield for over six years. "I was brought up in a very religious environment and I often draw on this upbringing as the source of inspiration for my work," he says. "My art has been described as "the Renaissance meets Warhol" as I use many religious icons within my compositions coupled with a "pop art" style. There is some metaphysical meaning to my work, although, I believe it can be appreciated simply for its aesthetic purpose." (417) 863-7843 www.gillioz.org
Global Fayre features Photographer James Radke
Global Fayre
, 324 S Campbell, presents
Photographer James Radke
. James has put down roots in many areas across the United States. He has lived on both sides of the Rockies, in Colorado and on the shores of the Carolina coast. He lived in the Ozarks during the '70s and moved toward the northern California coast in the mid '80s, returning to the Ozarks in 2003. James's photographs have been exhibited from Tokyo to Mannheim and San Francisco to Daytona Beach. When looking at these photographs you are looking at Springfield and the Ozarks through his eyes; these images are simply his visual memories and personal discoveries. James hopes that you are as intrigued with Springfield as he is. (417) 873-9792 www.globalfayre.com Open 10 a.m.-6 p.m. M-W, 10 a.m.-7 p.m. Th-Sat, 1-5 p.m. Sun or by appointment
Good Girl offers cartoon art, jewelry, Barbie paintings
Good Girl Art Gallery, 325 E. Walnut St., Ste. 101, brings back popular Artist Christopher Mostyn with his wild and fun cartoon art that "middle schoolers go crazy over" in December. Also, jewelry artist Beth Spatafora will be on hand with her newest batch of awesome handmade jewelry. Barbie Paintings by Debbie Curtis will also continue for the month of December. (417) 865-7055 www.goodgirlartgallery.com Open 10 a.m.-8 p.m. T-F; 11 a.m.-8 p.m. Sat
Elizabeth Chapman shines at Hawthorn Galleries
Hawthorn Galleries Inc.,
214 E. Walnut St., is pleased to show the work of local
Artist Elizabeth Chapman
. Working in styles ranging from realistic to abstract, and utilizing various mediums from transparent watercolor to collage, Chapman's style is as dynamic as her compositions. With various styles, sizes and prices Chapman's work makes a perfect gift for the holidays. Meet the artist and enjoy live music by
Stringfield's Gail Morrissey and Victoria Johnson
during Art Walk. (417) 866-6688 www.hawthorngalleries.com Open 10 a.m.-6 p.m. T-F; 1-5 p.m. Sat
Inveno Health spotlights Stephanie Cramer
Inveno Health
, 429 N. Boonville Ave.,
welcomes the holiday season with the continued display of works by local painter
Stephanie Cramer
. Stephanie's colorful collection of small abstracts, which are perfect gifts for any visual art enthusiast, fit perfectly into the inspiring building renovation completed by Obelisk Home. Come north of the square in December to Inveno Health and Obelisk Home, the works are worth the walk! (417) 831-1270
www.invenohealth.com
MSU Art & Design features BFA Senior Exhibitions
MSU Art & Design Gallery
, 333 E. Walnut, presents
Bachelor of Fine Arts Senior Exhibitions
at the Art &
Design Gallery and at Brick City, Dec. 1-11. Megan Timmerneier, Connie Dodson, Aaron McCarty, Emily Million, Lauren Phillips and Margaret Love are exhibiting paintings, drawings, photography and jewelry at the Art & Design Gallery; John Coleman, Alex Kreeger, and Matthew Russell are exhibiting sculpture and drawing at BrickCity. (417) 829-5092
http://art.missouristate.edu/gallery.php
SEC hosts Art Department's BFA Studio Art Exhibit
MSU Student Exhibition Center
, 838 E. Walnut St.,
hosts the
Art and Design Department's BFA Studio Art Exhibit
from Dec. 1 to Dec. 10 with artist's reception 6-10 p.m. during First Friday Art Walk. The exhibit features art by students who are completing their degree requirements for a Bachelor of Fine Arts Degree in Studio Art, including Danielle Christlieb, Ceramics; Natasha Montgomery, Photography; Caitlin Blaine, Drawing and GJ Flokstra, Computer Animation. (417) 836-6999 www.sec.missouristate.edu Open 1-5 p.m. T-Sat, closed major holidays and university holidays
Nonna's Italian Café presents Artist Allan Burch
Nonna's Italian Café
, 306 South Ave.,
presents
Works by Allan Burch
. Burch is a commercial illustrator and portrait artist based in Forsyth. His art combines visual influences that range from Impressionist masters to modern pop culture. Through expressive color, a sense of mood and energetic marks that reflect the human touch, Allan aims to connect with his viewers on an emotional level. (417) 831-1222
Obelisk Home explores Art of Isaac Karner
Obelisk Home at the Inspired Commerce Building
, 214 W. Phelps, presents
Artist Isaac Karner
. "In my art, I have used objects and material whose function and purpose is well known to create autobiographical works," Isaac says. "It is my hope that people will be able to transfer the functions and connotations of the various materials to the piece as a whole." (417) 616-6488
www.obeliskhome.com
OTC students deliver drama, music & art
OTC Fine Art Gallery
, 325 Park Central East, Third Floor,
presents
Works by OTC Fine Art Students
, highlighting pieces produced in Drawing I and II, Two-Dimensional Design, and Painting I. Enjoy
live performances
by OTC's Small Ensemble, Songwriting, and Classical Guitar students, plus
dramatic readings
from the Script Writing class will be performed by Theater 101 students. The gallery will also display artwork
from the academic fraternity Phi Theta Kappa's juried art exhibition titled
The Paradox of Affluence
. The competition was open to all Springfield college students. Special refreshments will be served during the opening reception. All are invited! (417) 447-8873 Open 9 a.m.-6 p.m. M-Th; 9 a.m.-3 p.m. F; 9 a.m.-10 p.m. on First Fridays
Park Central Library focuses on Corey Brown
Park Central Branch Library
, 128 Park Central Square, features
Photography by Corey Brown
. "I fell in love with photography the first time I stepped foot in a darkroom," Brown said. "I was so amazed at the process of watching my images come to life, that I have been hooked ever since." Stop by and meet the artist during the Dec. 4 Art Walk. (417) 831-1342 http://parkcentrallibrary.blogspot.com Open 8:30 a.m.-9 p.m. M-Th; 8:30 a.m.-10 p.m. F-Sat
Bacon Gallery features Art Transforms, REEL LIVES
Randy Bacon Photography and Figment Art Gallery in the Monarch Art Factory
, 600 W. College St., present
Art Transforms
, featuring 35 original banners designed by Missouri State University fashion students enrolled in Dr. Michele Granger's Visual Merchandising class. The banners depict the theme, Art Transforms, and visitors to the Monarch are invited to vote for their favorites. The top 10 banners chosen will receive the People's Choice Awards and will be presented to the Downtown Springfield Association, which will then select its favorites to be permanently displayed in the downtown area. Also, don't miss
REEL LIVES
, featuring Randy Bacon's breathtaking portraits from his journeys with Convoy of Hope. Randy will offer these images for sale, with all proceeds going to support the Los Angeles Refugee Camp in El Salvador. (417) 868-8179 www.randybacon.comwww.gallerysounds.net Open 11 a.m.-6 p.m. T-F; 11 a.m.-4 p.m. Sat
ROX Stoneworks
offers 2-D, 3-D art
ROX Stoneworks
, 220 S. Campbell, Second Floor, (entrance on McDaniel), the studio of Sculptor Bruce Burnaugh, presents
Works in Progress
by ROX students and
Paintings by James Crafford
. ROX Stoneworks is a working studio teaching stone sculpture 9:30 a.m.-3:30 p.m. Saturday, Sunday and Monday.
www.springfieldarts.org/ROXstoneworks
Hot Glass Studio holds Christmas Ornament Party
Springfield Hot Glass Studio
, 314 S. Campbell Ave.,
presents its
Seventh Annual Christmas Ornament Party!
We'll be making mini ornaments, Venetian-style ornaments and tree-topper ornaments all evening. A working hot glass studio/gallery with facilities for furnace, torch and kiln work, Springfield Hot Glass offers live demonstrations on Tuesdays, Thursdays, Saturdays and First Fridays.(417) 868-8181 www.springfieldhotglass.com Open 10 a.m.-6 p.m. T-Sat
Play in the clay with Springfield Pottery miniMakes
Springfield Pottery, 416 S. Campbell Ave., a fine craft gallery and community clay center, features some of the best examples of fine craft in clay, wood, metal, glass, fibers, photography, printmaking, and jewelry by over 45 local, regional and national artists. Join us for
First Friday Art Walk miniMakes
: miniMakes are open to all ages and no experience is necessary. Come play in the clay with us every First Friday from 6 to 10 p.m. when we will offer a new object in clay for you to make. For a small fee of $10, you will be guided through the miniMake project of the month and we will have it fired and ready for you in 14 days. Allow 20 to 30 minutes to complete your project. December miniMake: Clay Fortune Cookies. Springfield Pottery, 416 South Campbell Avenue, (417) 864-4677 www.springfieldpottery.com info@springfieldpottery.com Open 11 a.m.-6 p.m. T-Sat
Sommer-Luarca offers originals, fine giclees
Susan Sommer-Luarca Fine Art Gallery
, 221 Park
Central South. Internationally acclaimed and widely collected artist
Susan Sommer-Luarca
exhibits a stunning body of work in originals and fine art giclees. Susan holds the honor of being the Official Triple Crown Horse Racing artist, artist for the 2008 Super Bowl, Official Artist for the U.S. Olympic Team Beijing 2008, Official Artist for the U.S. Olympic Team Vancouver 2010, and more. Susan also paints LIVE at many nationally televised events like the Kentucky Derby and the Super Bowl.
www.sslworldwide.com
(417) 866-4278.
Don't forget Family Art Night at the Y!
For parents who want to attend Art Walk but think they
can't afford child care, think again!
Family Art Night at the Downtown Y
offers child care for ages 3 months to 12 years, 6:30-9 p.m. every First Friday for only $10 per child. Kids enjoy healthy activities and snacks, story time and a hands-on art project to take home. Call (417) 862-8962, ext. 149, for information or to preregister.
I hope you will enjoy the December Art Walk! For more details on exhibits at our participating venues, please visit
www.ffaw.org
.
Also, we hope you will be able to join us for festive holiday fun during Center City Saturday, 1-5 p.m. Dec. 19.
Sincerely,


Clarissa French
First Friday Art Walk