New Art Walk member features seasonal photos, iPhone art
Abundant Life Covenant Church,
157 Park Central Square, has joined Art Walk as a new member! Abundant Life features seasonal photos from its magazine
Present Truth
, plus contemporary mixed media paintings and iphone abstract studies by Chris Wood. "Most of my art work is Abstract Expressionism in nature," Chris said. "I love to paint but found a new medium on my iphone and began developing some studies I will be displaying this month." Chris, who owns his own design business, has been designing and photographing for Present Truth for 10 years, and he and his wife have been Abundant Life members for 23 years. (417) 864-4971
Drury Self Employment in the Arts Conference
Visit Drury SEA Conference
Mille's Cafe
Visit Mille's
Sinatra's Coffee Gallery
Visit Sinatra's
Greetings!
Enjoy a glorious fall evening of colorful art, live music, art demonstrations, local film and more 6-10 p.m. during the Nov. 6 First Friday Art Walk. Among the hightlights, you can sample local film with Movie Night at The Monarch, meet new Art Walk member Abundant Life Convenant Church on The Square and attend Photographter Carl James' booksigning event at The Creamery.
Plus, plan now for a special Art Walk event 1-5 p.m.Nov. 21 with the launch of Center City Saturdays, a daytime Art Walk tour with a family-friendly focus featuring holiday treats, art demonstrations, giveaways and more. We'll share the details in a special edition of our e-newsletter during the week of Nov. 16.
Gallery spotlights acclaimed artist Sommer-Luarca
Susan Sommer-Luarca Fine Art Gallery
, 221 Park
Central South. Internationally acclaimed and widely collected artist
Susan Sommer-Luarca
exhibits a stunning body of work in originals and fine art giclees. Susan holds the honor of being the Official Triple Crown Horse Racing artist, artist for the 2008 Super Bowl, Official Artist for the U.S. Olympic Team Beijing 2008, Official Artist for the U.S. Olympic Team Vancouver 2010, and more. Susan also paints LIVE at many nationally televised events like the Kentucky Derby and the Super Bowl.
www.sslworldwide.com
(417) 866-4278.
ArtWhole offer live music, painting & food
ArtWhole Studios
, 408 W. Walnut, features Studio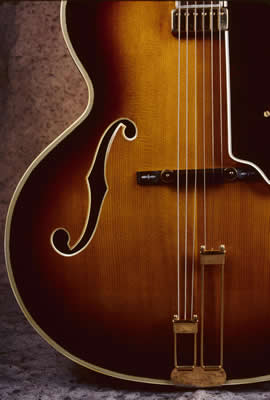 owner Chet Burgtorf's series
Queen City Decay
, plus new works from artist
Scott Green
. One of our most popular Art Walk features will continue as guests can take part in our group painting, and the Gypsy tango stylings of Moonhoney will be there for your entertainment. We're also proud to once again serve appetizers from Twilight Grille. (417) 866-7929
artwholestudios@att.net
.
Springfield Pottery features best of fine craft
Springfield Pottery, 416 S. Campbell Ave., is a fine craft gallery and community clay center that features some of the best examples of fine craft in clay, wood, metal, glass, fibers, photography, printmaking, and jewelry by over 45 local, regional and national artists. www.springfieldpottery.cominfo@springfieldpottery.com Open 11 a.m.-6 p.m. T-Sat
Big Smile brings lifestyle to life in photos
Big Smile Photography
, 207 Park Central East, features the creative lifestyle wedding and portraiture work of international award-winning photographer Jeremy Lawson. Big Smile displays Jeremy's one-of-a-kind portrait and wedding images from local events, as well as events from around the world. (417) 527-2885
www.bigsmilestudios.com
Ike Weaver brings Motley Achromatic to Bodhi Salon
Bodhi Salon and Spa
, 431 S. Jefferson, Ste. 106,
presents
Motley Achromatic
by emerging urban and commercial photographer Ike Wever, owner of IKEONOGRAPHY, www.ikeonography.com. Blending multi-sensory techniques, such as music, script and raw, vivid imagery, Ike is able to elicit feeling from his audience on multiple levels. "We often connect and react using several of our given senses. When displaying work, I combine subtle sensory queues which allow the audience to experience my art, rather than simply view it." Complementing Ike's photography are the notional writings of fellow creative, Matt Wever. (417) 864-4399 www.bodhisalonandspa.com Open 9 a.m.-9 p.m. M-F; 9 a.m.-6 p.m. Sat
Photographer to sign new book at The Creamery
The Creamery Arts Center
, 411 N. Sherman Parkway, presents local photographer,
Carl H. James
and the work of local artist members from
Studio 55
. James' photography on display is featured in his new book of black-and-white photography titled
Aux Arcs,
featuring 88 pages and 80 images of the Ozarks region. His book will be available for purchase during the month of November and he will be signing his books at the opening reception during First Friday Art Walk. The book retails for $9.99.Studio 55, a local arts group featuring local and regional artists over the age of 55, will have various artworks on display. (417) 862-ARTS (2787) www.SpringfieldArts.org Open 9 a.m.-5 p.m. M-F; closed major holidays
Hot Glass Studio artistry fires the imagination
Springfield Hot Glass Studio
, 314 S. Campbell Ave.,
is a working hot glass studio/gallery with facilities for furnace, torch and kiln work, Springfield Hot Glass offers live demonstrations on Tuesdays, Thursdays, Saturdays and First Fridays. Bask in the mellow warmth of hot glass and fine art with glass master Terry Bloodworth.(417) 868-8181 www.springfieldhotglass.com Open 10 a.m.-6 p.m. T-Sat
Enjoy the art of Stevia Bonebrake at DB Design
DB Design Salon & Art Gallery, 326 S. Campbell, presents Artist Stevia Bonebrake in November. DB Design also continues to show works by Karolyn Farrell, and features works by painters Debbie Sutherland and Jerry Ellis, potters John Ehlers, Duane Bone, Cheryl Matlock, Julia Schaefer and Katrina Stevens, jewelry artists Jill LeGrand and Tammy Kirks, and stained-glass artist Nathan Smith. (417) 864-4343
Students bring stone to life at ROX Stoneworks
ROX Stoneworks
, 220 S. Campbell, Second Floor, (entrance on
McDaniel), the studio of Sculptor Bruce Burnaugh, presents
Works in Progress
by ROX students and
Paintings by James Crafford
. ROX Stoneworks is a working studio teaching stone sculpture 9:30 a.m.-3:30 p.m. Saturday, Sunday and Monday.
www.springfieldarts.org/ROXstoneworks
Drury presents The Veil: Visible and Invisible Spaces
Drury Pool Art Center Gallery
, 940 N. Clay St., presents
The Veil: Visible and Invisible Spaces
, an exhibition of the works of 29 artists, each of whom considers The Veil, its many manifestations and interpretations, and puts veils and veiling into context. Enjoy the opening reception 6-9 p.m. during First Friday Art Walk and don't miss the Curator Talk 6-7 p.m. (417) 873-7263 www.drury.edu/pacgallery Open 8 a.m.-5 p.m. M, T, W, F; 8 a.m.-8 p.m. Th
Sample local indie film at Movie Night at The Monarch
Randy Bacon Photography and Figment Art Gallery in the Monarch Art Factory
, 600 W. College St., present
Movie Night at the Monarch
! A Collection of Short Films by Springfield's Most Popular Emerging Filmmakers: Cina Canada, Ryan Seal, Anthony Gilmore, Brandon Goodwin, Brandon Allen, Patrick Mureithi and Randy Bacon. Also, be a part of Minutes: Segments of Life Stories, a documentary featuring participating Art Walkers and filmed live in the Monarch! The 16,000 square foot Monarch Art Factory will be filled front to back with showings of inspiring and creative short films and music videos. The movies, popcorn and soda are FREE! Meanwhile, the working artists in Figment Art Gallery And Culture House, located next to Randy Bacon's Gallery, will exhibit new paintings and have
pottery-making demonstrations by Kelly Kennedy
. CASA of Southwest Missouri will display original artwork from students in the area and will be selling their much anticipated line of greetings cards, available on Art Walk nights in November and December only! (417) 868-8179 www.randybacon.com www.gallerysounds.net Open 11 a.m.-6 p.m. T-F; 11 a.m.-4 p.m. Sat
Fitzwilly's presents Artist Haley Patten
Fitzwilly's Gifts & Antiques, 308 South Ave., will be exhibiting the works of Haley Patten. Haley brings a touch of whimsy to her art with rainbow colors. (417) 866-3696 Open 10 a.m.-5 p.m. M-F, 11 a.m.-4 p.m. Sat; First Friday hours 11 a.m.-10 p.m.
Enjoy abstract art, live music at Park Central Library
Park Central Branch Library
, 128 Park Central Square, features
Abstract Paintings in Oil and Acrylic
by Julie Mignard Meet the artist and talk with her about the work she has on display, and enjoy live music by
Eddie Gumucio
at 8 p.m.(417) 831-1342 http://parkcentrallibrary.blogspot.com Open 8:30 a.m.-9 p.m. M-Th; 8:30 a.m.-10 p.m. F-Sat
Enjoy inspiring, whimsical art at Fresh in November
Fresh
, located at the southwest corner of Campbell and
Walnut, presents
Featured Artists Angel Nahon and Ann Marie Rausch
in November. Angel, a painter, covers a range of subjects in her work, from sun-soaked tropical scenes to richly colored abstracts. Ann Marie converts tables, chairs, chests,
dressers and more into fancifully themed, brilliantly colored art pieces that fire the imagination. Fresh is a collective gallery of fine art and craft featuring 21 juried regional artists.
OTC features Sharon Harper, The Retro Gnomes
OTC Fine Art Gallery
, 325 Park Central East, Third Floor, presents an opening reception featuring artwork from
Sharon Harper
, Missouri State University art professor and renowned practicing artist. Sharon's exhibition at OTC Fine Arts Gallery is a survey of her work from the past six years featuring a number of new pieces and some never before seen in Springfield. Sharon's body of work is a combination of paintings and drawings on canvas, paper and wood. Also during the November Art Walk, enjoy
The Retro Gnomes
, a band was formed through Springfield Music's School of Rock program. This group of young students has been playing together for five months. Members are Jessie Lemons, rhythm guitar and lead singer, age 12; Gunnar Pennell, lead guitar, age 11; Joanie Lemons, bass guitar, age 10; and Bowen Pennell, drummer, age 8. The Retro Gnomes will perform classic and contemporary Rock Band cover songs. Special refreshments will be served. All are invited! (417) 447-8873 Open 9 a.m.-6 p.m. M-Th; 9 a.m.-3 p.m. F; 9 a.m.-10 p.m. on First Fridays
Gillioz presents Chad Thomas, Elizabeth Anderson
Gillioz Theatre
, 325 Park Central East, presents Chad Thomas and Elizabeth Anderson. Come view Chad Thomas's creatively inspired acrylic paintings of Alice in Wonderland and rock out to his music paintings featuring such greats as Nirvana's Kurt Cobain. Elizabeth Anderson is a Sumi-E artist. She studied Sumi-E, which is Japanese ink painting, in Kyoto for three years because she found it particularly suited to expressing the rhythms of nature and the cycle of seasons that have always fascinated her.(417) 863-7843
www.gillioz.org
David Strong explores beauty, power of nature
Obelisk Home at the Inspired Commerce Building
, 214 W. Phelps, presents
Photographer David Strong
. "As a native of the Ozarks, I've always had an appreciation of the beauty and power to be found in nature," Strong said. "My years in the Air Force and subsequent travel have only served to deepen that appreciation by allowing me to view the wonders to be found in the deserts of Nevada, the mountains of Colorado, the tundra of Alaska and my own backyard." A hobby photographer since high school, through his association with the Southwest Missouri Camera Club and lots of study and practice, his hobby has become his art. "My main joy in photography continues to be when I can convey the moment frozen in time and memory so that others can connect it to memories or dreams of their own," he said. (417) 616-6488
www.obeliskhome.com
Enjoy music by Stringfield, art baskets at Global Fayre
Global Fayre
, 324 S Campbell, presentslive music by
Stringfield
and new
Baskets by Ben Makhanya
A hammered dulcimer duo that has been playing together for over 10 years, Stringfield features Gail Morrissey and Victoria Johnson, both first-place winners of the Southern Regional Dulcimer Championships. Gail placed at the Nationals and Victoria placed first as Oklahoma State Champ. They have traveled to Japan to participate in the SisterCity exchange and have played many other events and festivals. Stringfield comes in many variations from duos, trios and a full Old Time string band with fiddle, guitar and bass added. Their sound ranges from World Music to Old TimeAmerican or whatever captures their imagination. (417) 873-9792 www.globalfayre.com Open 10 a.m.-6 p.m. M-W, 10 a.m.-7 p.m. Th-Sat, 1-5 p.m. Sun or by appointment
Linda Telthorst returns to Nonna's Italian Café
Nonna's Italian Café
, 306 South Ave., presents the
return of
Works by Linda Telthorst
. As a painter, Linda uses color to create expressions of beauty. She is influenced by the works of Raphael, Monet, Van Gogh, O'Keefe and Kahlo. She believes that music, dance and art are the bridges that beauty transcends to communicate to all, regardless of race, gender, or age. Her work has been exhibited locally and nationally in galleries, as well as in publication. (417) 831-1222
www.nonnascafe.com
Rustworthy invites viewer interpretation at Good Girl
Good Girl Art Gallery, 325 E. Walnut St., Ste. 101, presents Artist Kristin Sholtis for the month of November, with Rustworthy, Tales in Assemblage... . Kristin likes to reuse and recycle objects that were discarded, unloved or unwanted. Ideally, she would like the viewer to interpret the artwork to make his or her own story. Kristin attended University of Wisconsin and MSU. She is currently teaching art at Wilson's CreekIntermediateSchool. Also showing will be Oklahoma artist Debbie Curtis with Barbie Paintings. (417) 865-7055 www.goodgirlartgallery.com Open 10 a.m.-8 p.m. T-F; 11 a.m.-8 p.m. Sat
It's on! MSU students compete in SEC exhibit
MSU Student Exhibition Center
, 838 E. Walnut St., presents an
All Student Competitive Exhibition
from the
Art Club of the Art and Design Department. Students from the studio art program have submitted their original art for consideration by judge Brad Noble. This show promises to be an excellent representation of the talent of MSU students. Juror's Awards, consisting of cash prizes, will be presented at 7:30 during the Nov. 6 opening reception during First Friday Art Walk. (417) 836-6999 www.sec.missouristate.edu Open 1-5 p.m. T-Sat, closed major holidays and University holidays
Don't miss Women Artists at Hawthorn Galleries
Hawthorn Galleries Inc.,
214 E. Walnut St., is proud to continue the
2nd Annual Women Artists of the Midwest Exhibition
. Enjoy new work by artists Alishia Brundege, Jeanne Davis, Cathey DeLisle, Lisa Esposito and Louise Thies at Hawthorn Galleries through December. Women Artists of the Midwest was formed to serve as a catalyst to bring women fine artists together from across the Midwest. WAM members have the opportunity to collaborate and pool artistic and professional resources, and they seek to encourage other women artists to cultivate their talents, developing and strengthening the female artistic community. Besides helping artists further
their careers through artistic growth and professional development, WAM's goal is to enhance support for and recognition of female artists in the Ozarks and throughout the Midwest. Meet the artists and enjoy live music during First Friday Art Walk (417) 866-6688 www.hawthorngalleries.com Open 10 a.m.-6 p.m. T-F; 1-5 p.m. Sat
Visiting From Qingdao opens after delay
MSU Art & Design Gallery, 333 E. Walnut, presents Visiting From Qingdao: Daqing Zhang and Yake Xu, an exhibit of traditional Chinese painting and ceramics. Scheduled to debut in October, international shipping issues kept it from us last month; don't miss this unique display! (417) 829-5092 www.art.missouristate.edu/gallery.php Open 10 a.m.-6 p.m. T-Th; 10 a.m.-8 p.m. F; Noon-6 p.m. Sat, closed Sunday, Monday and University holidays
Inveno unveils Cramer's new work, Jazz Evening
Inveno Health
, 429 N. Boonville Ave., continues
to display works by local painter Stephanie Cramer, including a vibrant new piece titled
Jazz Evening
, beautifully displayed in the historically renovated office and research facility. Come north of the square in November to the galleries at Inveno Health and Obelisk Home to experience innovative medical research, imaginative artwork, and inspiring facility design. 417-831-1270
www.invenohealth.com
Don't forget Family Art Night at the Y!
For parents who want to attend Art Walk but think they can't afford child care, think again! Family Art Night at the Downtown Y offers child care for ages 3 months to 12 years, 6:30-9 p.m. every First Friday for only $10 per child. Kids enjoy healthy activities and snacks, story time and a hands-on art project to take home. Call (417) 862-8962, ext. 149, for information or to preregister.
I hope you will enjoy the November Art Walk! For more details on exhibits at our participating venues, please visit
www.ffaw.org
.
Sincerely,


Clarissa French
First Friday Art Walk