Well, we finally did it--got serious about downsizing, sold our home of 32 years in Bloomington and bought a condo in Minnetonka. It feels good getting rid of lots of the stuff we acculumated and no longer need.
I am also shrinking my in-office work schedule, and will be expanding my on-site business--treating clients in their homes and at their work sites.
If I can't find suitable commercial space to share 1-2 days a week, I will probably choose not to work out of an office, and instead specialize in on-site residential and corporate business.
Frequently Asked Questions:

How would you describe your type of therapeutic bodywork? I use a variety of massage & bodywork modalities which are designed to relieve and eliminate both acute and chronic soft tissue pain and dysfunctions of the body.
How often do you see your clients? Usually only between one and five times. Every client reacts to the treatment differently, even though they may present with the same condition. The number of sessions required for a successful outcome also depends a lot on how motivatied a client is to get well as quickly as possible.
What condition/dysfunction do you treat most often? It varies. I treat a lot of clients with repetitive use injuries because I have special certifications for treating carpal tunnel and plantar fascitiis. The most frequent problems that I treat are neck/shoulder, low back pain, and headaches.
Massage & Bodywork History Facts

Did you know that as early as 1815, some physicians in America began to incorporate massage into their treatment programs?

"Massage, traditionally defined as the manipulation of soft tissue of the body for therapeutic purposes, was practiced in hospitals in the United States and included physical therapy until the 1950s when the latter evolved into a separate discipline.

The term bodywork, which has only recently come to mean anything other than auto repair, is more encompassing than massage. Bodywork includes both traditional massage as well as other approaches to working with the body. Nearly all bodywork practices are united in their common goals of relaxation, pain relief, improved physical functioning, heightened vitality, well being, and increased awareness." Thomas Claire's Bodywork.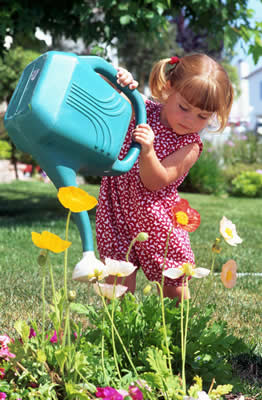 Revised On-Site Fee Schedule
Individual: 1 hr..........................................$140
Individual: 1.5 hrs......................................$175
Individual: 2 hrs........................................$210
2-4 clients: 1hr - same day and location..........$95
2-4 clients: 1.5 hrs - same day and location.....$135
2-4 clients: 2 hrs - same day and location........$170
Fees apply only within 20 mile radius of Minnetonka.
Healthy Eating Tips
The Correct Way To Eat Fruit - Dr. Stephen Mak treats terminal ill cancer patients with natural healing. One of his strategies is teaching how to eat fruits correctly. He maintains that fruits should only be eaten on an empty stomach, and should not be eaten after meals.

As soon as the fruit comes in contact with food and digestive juices in our stomach, it ferments and turns to acid, and the entire mass of food begins to spoil and produces gas and bloat.

According to Dr. Herbert Shelton, who did research on this subject, all fruits become alkaline in our body when we eat them on an empty stomach. He claims that if we have mastered the correct way to eat fruits, we have the secret of beauty, longevity, health, energy, happiness, and normal weight.
Therapeutic Bodywork Tailored To Your Specific Needs

Change & Growth
"The essence of all growth is a willingness to make a change for the better and then an unremitting willingness to shoulder whatever responsibility this entails." Bill Wilson, co-founder Alcoholics Anonymous
"I want to know God's thoughts...the rest are details." Albert Einstein