The 12th annual consumer survey conducted for the American Massage Therapy Association (AMTA), a professional association of more than 58,000 members, reported: As our economy continues to slump, it's more important than ever that we engage in healthy ways to relieve tension from stress.
New Service - Relaxation Therapy
I am offering this new ancillary service as a result of recently noticing excessive tension from stress in increasing numbers of my clients along with a corresponding surge in my business.
One Hour Special Stress Conditioning Therapy Protocol...................only $75
A gentle bodywork session concentrates on head, neck, hands, and feet, engages your relaxation response, and conditions your body to become more stress tolerant.
Increases resistance to infections and diseases
Reduces anxiety and depression
Reduces tension from body and mind
Slows and deepens your breath
Improves peripheral blood flow
Slows heartbeat
Lowers blood pressure
Warms hands and feet
Promotes self-healing
Relieves muscle and nervous tension
Increases emotional stability
Call today to schedule your appointment or purchase gift certificates for your loved ones.
Effects Of Stress Overload
An over reaction to everyday stress overloads our brains with powerful stress hormones--cortisone along with adrenaline are released into our bloodstream by the adrenal glands during times of physical and emotional stress. Their cumulative effect damages and kills brain cells. In addition, other disturbing effects from sustained levels of adrenaline and cortisol include suppression of the immune system, high blood pressure, atherosclerosis, gastric ulcers, and infections.
The reason worry kills more people than work is that more people worry than work. - Robert Frost
Boost Your Condition To Stress
Did you know that we can condition our body/mind to become more tolerant to stress by practicing relaxation therapy regularly?
The good news is that we can counteract the detrimental effects of stress by practicing relaxation therapy techniques including, exercise, meditation, prayer, guided imagery, biofeedback, deep breathing, yoga, tai chi, qigong, and of course therapeutic massage & bodywork. These techniques return our body/mind to the relaxation response, a calmer mind and a more relaxed body, by relieving muscle tension, slowing heartbeat, and lowering blood pressure.
...effective bodywork also utilizes the sensations which it is creating to stimulate and organize the nervous system as a whole. this stimulation and organization can positively affect the activities of the pituitary/adrenal axis, the most important monitor of the majority of the body's hormones, including cortisone. Deane Juhan, Job's Body - A Handbook for Bodywork
Home Self-Care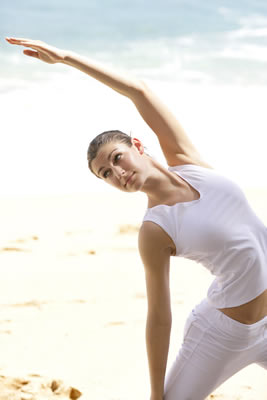 After your stress busting session, suggestions are offered for follow-up therapy at home--a simple pressure point technique that addresses specific relaxation points in the head, neck, hands, and feet. Easy to understand illustrated instructions, from Acupressure's Potent Points by Michael Reed Gach, will help you maintain the benefits from your relaxation therapy session.
Healthy Eating Tip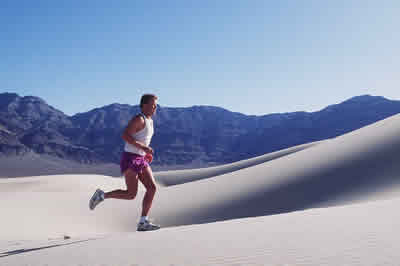 You don't have to run a marathon in the desert to appreciate a good healthy source of energy when you need it. If you like good granola loaded with vitamins, minerals, antioxidants, heart-healthy fats, fiber, and protien--granola that's 100% organic and made from 100% pure ingredients straight from nature, check out bearnaked.com for a free sample, and to find out where you can purchase locally.
Therapeutic Bodyworks Tailored To Your Specific Needs
Office: 952-835-1531
Mobile: 952-807-2948
A Balanced Lifestyle
Take the time to work
It is the price of success.
Take the time to meditate
It is the source of power.
Take the time to play
It is the secret of perpetual youth.
Take the time to read
It is the way to knowledge.
Take the time to be friendly
It is the road to happiness.
Take the time to laugh
It is the music of the soul;
And take the time to love and be loved.
Aine Kennedy, Jan M.A. de Vries