How do you stay positive and happy during all the negative economic news we are being bombarded with every day?

One of the things I do when I occasionally catch myself listening to the doomsayers, is to review my gratitude list, and reflect on how much I have to be grateful for today. It always gets me back on the right track. If you don't have a gratitude list, you might want to compile one and try counting your blessings.
A gentle cervical stretch releases compensating patterns and subsequent tight muscles in the neck.

Why Bodywork?

"It is very common that individuals never recover their full range of motion or their normal levels of comfort after an operation or a serious injury. And these stiffenings, shortenings, and thickenings can also happen as a result of a wide array of overuse, disuse, spasm, injury, illness, fatigue, aging, poor habits, or the innumberable physical strains that various occupations demand of us. Bodywork has been used for thousands of years to relax muscles, eliminate spasms, diminish fatigue, soften connective tissue to make it more supple, and so free up the joints, restoring a fuller range of painless movement."

Deane Juhan, Job's Body, A Handbook for Bodywork
Releasing the tibialis posterior muscle and clearing adhesions down to the ankle
Evidence Based Massage & Bodywork
Moving with the fascia of the upper back as the tissue lengthens
Massage & bodywork is still one of the most underrated types of health care on the market today. Its proven effectiveness for a variety of maladies is still unknown to many. Evidence based research of massage therapy is still in its infancy, but more and more is being done to not only document its effectiveness, but also to explain physiologically why it works. Insurance companies are gradually discovering that bodywork is cost effective too.
Frequently Asked Questions
Lengthening the masseter muscle to reduce pressure on the TMJ
How does your work differ from other massage therapists?
Massage therapists are individuals and most of our work tends to be eclectic--not cast from a single mold. Even therapists who have been trained identically, add their own intuitive style and personality to their craft. Clients are also different and do not respond to bodywork in the same way. Maintaining presence during a session makes a huge difference in the effectiveness of a therapist's work and how the client perceives it. The only sure way to determine how my work is different from another massage therapist is to experience a session with both of us.
Is it necessary to endure pain to achieve a successful outcome?
Absolutely not. In fact, it's counterproductive. There are a number of therapists who believe periods of intense pain are a worthwhile price to pay for the desired results. Acute pain produces a reflex neuromuscular response that tightens the muscles, which is contrary to our objective of lengthening and relaxing them.
Does massage therapy work well when combined with chiropractic, physical therapy, or acupuncture?
It can, but it depends on the problem and how it's treated, the therapists, how well the client reacts to the therapy, and the client's degree of personal motivation. What works well for one person or a particular problem may not be effective for the next. Even if clients present with identical symptoms, treatment may not produce the same results. It can be difficult for the client to determine which therapy is working and which is not. When a prospective new client, who is already seeing another practitioner, calls me for an appointment, I suggest they not schedule with me until they have completed their present treatment. This will help them clearly determine which treatment is most effective.
Home Self-Care
Only about 5% of headaches are pathological which should be referred to doctors, but the rest of them are curable or controllable with conservative massage & bodywork.
This is only one of several pressure points that can be an effective solution for the balance 95% of headaches. Apply pressure into the V of the webbing between the thumb and index finger. Angle the pressure toward the index finger metacarpal bone. An electrifying sensation or ache will indicate that you are on the spot. Maintain the pressure for one minute.
Healthy Drinking Tip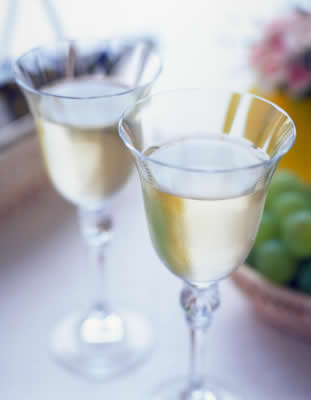 This is for all you tea drinkers looking for a caffeine free tea that claims to have all the benefits of green tea and with more health promoting properties. It's brimming with polypehenols and flavonoids. Cedarberg Organic Red Tea comes from the indigenous wonder herb, rooibos (roy-boss) of South Africa.
Therapeutic Bodyworks Tailored To Your Specific Needs
Office: 952-835-1531
Mobile: 952-807-2948
Resistance
"Your body becomes hard and rigid through resistance. Tension arises in different parts of the body, and the body as a whole contracts. The free flow of life energy through the body, which is essential for its healthy functioning, is greatly restricted. Bodywork and certain forms of physical therapy can be helpful in restoring this flow."
The Power Of Now, Eckhart Tolle