Bridges!!
NOTE: The bridge at
Hwy 160 and Isleton
is now CLOSED for maintenance.
Please plan ahead!!
BANDWAGON BULLETIN BOARD
CURRENT SHIPMENT
Will Call members have until August 8th to come pick up your wines!!
TASTING ROOM
CLOSURES
Wed. July 4th
Independence Day
A reminder

:
we know many of you bring your families out to enjoy the winery, but please remember, children should be supervised at all times. The vineyard, levees and road are not an advisable play area.
Thank you!
Greetings!
Here we are...at the 4th of July holiday! Why is it that summer always seems to pass so quickly? The grapes are sure getting there, soaking up the sunshine and sweet summer breezes. Still a few months away from harvest, these babies need a bit more time to languish on the vine. Here's to doing some languishing of our own this week...

Cheers,
The Bogle Family & Staff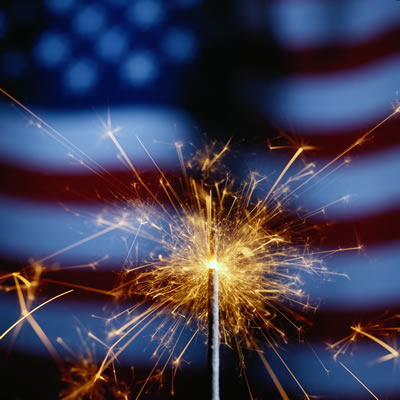 It's official...Friday Al Fresco is a hit!! So many guests have come out to relax on the lawn, listen to great music and enjoy some fantastic food! If you haven't checked it out yet, take a peek at this
event schedule of coming attractions.
DETAILS: Admission is free - no reservations required - alcoholic beverages prohibited, except Bogle wine! - no pets, please. Thank you!!
HAPPY CANADA DAY!
Yesterday was Canada Day for our buddies to the North! Often referred to as Canada's "birthday" the holiday is celebrated much like our Independence Day this week: lots of food, drink, parades and fireworks! And, it seems like, much Bogle wine in the province of Alberta.
Dear Bogle:
We were skiing in Banff, Alberta Canada at the end of February and went to one of the best restaurants, The Salt Lick, for a nice steak dinner. And to our great surprise they had two of our favorites on their wine list. Phantom and Petite Sirah.
Well, we had no choice but to have a bottle of each. We were at the restaurant for some time to enjoy our wine.
Jack & Jan Willey, Bandwagon members
Willey's at The Salt Lick
Now that's what we call après ski! Thanks so much guys...that dinner looks delicious!
Have you SEEN it yet? Have you TASTED it yet?
Let us know what you think at info@boglewinery.com!
FOR YOUR

CALENDAR...


A short list this month!
Saturday, July 21st 1pm-4pm
Taste of the Delta -- CA Delta Chamber & Visitors Bureau
Village West Marina, Stockton, CA
ESSENTIAL burger...
Anyone see a theme here?
Last month we shared a recipe for ESSENTIAL barbecue sauce. We heard from many of you that it was finger-lickin' good! This month we've been trying our ESSENTIAL with a few burger recipes...and we thought you'd like this one! Just in time for the 4th!! (Makes 4 Bogle-sized burgers!)
Ingredients:
1 1/2 lbs ground beef, your choice
1/2 cup Bogle ESSENTIAL RED, divided
1 sm onion, chopped
2 cloves, grated
1 T. Dijon mustard
½ tsp salt
½ tsp black pepper
4 Kaiser or brioche buns, sliced & toasted
1 ripe tomato, sliced
4 slices bacon, cooked and crisp
4 slices smoked Gouda cheese
Cooking instructions:
Heat a small skillet over medium high heat. Add some olive oil or butter. Sauté the onion and garlic for about 5 minutes, until translucent.
Add 1/4 cup ESSENTIAL, and allow to cook down and caramelize, about another 15 minutes. Stir frequently. Remove from heat, allow to cool.
In a large mixing bowl, combine the ground beef, onion mixture, mustard, salt, pepper and remainder of the wine.
Mix by hand until just combined. Separate into 4 patties.
Grill the patties on your choice of charcoal or gas grill, or you can use a grill pan or broiler. (We prefer the taste of the charcoal...but to each his/her own!)
Make sure to cook until internal temperature reaches 160 degrees. Just before taking off the grill, top each with a slice of Gouda.
Build the burger!

On your buns, layer the hamburger pattie, the bacon and tomato. Add any other condiments you would like. (I'm a purist...nothing else for me!)

Serve with baked sweet potato fries and chilled watermelon...that's a party on the plate!
OUR WINE SUGGESTIONS:
The red wine flavors will permeate the burger, and you can echo them with any of our reds. That ESSENTIAL will be a knock out though! Enjoy!!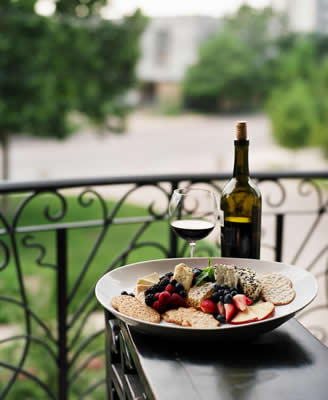 **Have a great recipe or wine pairing you'd love for us to know about? Please send it along to us at
info@boglewinery.com
!**