BANDWAGON BULLETIN BOARD
FEBRUARY SHIPMENT
SHIP TO's: Wines will be on their way next week!
WILL CALL's: We'll email you when wines are ready!
TASTING ROOM HOURS
Mon-Fri 10am-5pm
Weekends 11am-5pm
Greetings!
The damp chill of the Delta winter has set in here in Clarksburg. Our foggy mornings, silent and hazy, are no match for the weather many of you around the country are facing. We hope everyone is staying warm and cozy, and wish for everyone a nice bottle of red wine to stave off the winter chill!

Cheers,
The Bogle Family & Staff
OLD WORLD, NEW EQUIPMENT
After nearly 12 years in use and hundreds of thousands of cases of wine produced, the winery decided it was time to invest in a new bottling line. Where better to purchase a new, state-of-the-art wine bottling system? Italy!
Robert Harr, Bogle's equipment maintenance manager, traveled to several manufacturers in Northern Italy, including Robino & Galandrino, Bertolasso and Diemme to name a few. Robert saw many pieces of our equipment in various stages of completion. He also received training on the new, high-tech machinery. The ultimate goal for Bogle is to run a wine bottling line that is energy efficient and
environmentally focused. This investment will allow the winery to do just that.
Robert also had the opportunity to travel through many of the great cities of Italy en route to the manufacturers. His favorite, by far, was Venice. Robert was facinated by the infrastructure of Venice's homes and buildings, and the way residents have adapted to their watery locale. You can bet he had a great glass of wine along the way too!
BOGLE...Creekside!

John and Charlotte Angerer are Wagoneers who are serious about their time in the great outdoors. What a great moment to share!! Thanks, guys!
"This past summer we visited Glacier National Park in Montana, experiencing the beauty of our incredible national treasures. One late afternoon, probably right around the 'wine hour', we stopped at a local area store and picked up all the provisions for a romantic time along Avalanche Creek! We couldn't believe we could find Bogle wine (our favorite) amongst the offerings! Needless to say, we had a memorable hour sipping wine and communing with nature. It doesn't get better than that!"
Seen Bogle on your travels? Or maybe you've taken Bogle along with you to some exotic locale? Please send us your pics and let us know...we want to share your story!
NEW RELEASES
2009 MERLOT, California
Concentrated and full-bodied, the 2009 Merlot is a study in contrasts. Subtle and silky, yet bright and intense, this deep red wine is multifaceted. Black raspberry and dark cherry greet the nose, while the brighter fruit of ripe summer plum dazzles the palate. The toast and spice of twelve months in American oak seamlessly integrate with the tannin structure of this wine, leaving a long, lingering finish, which is ready to drink now through 2014.
Available:
At retailers and wine shops nationwide.
GOOD NEWS PRESS
2009 CHARDONNAY, California
Just in case you need an excuse to revisit our Chardonnay, see what the latest issue of Wine Spectator has to say:

"An amazing wine, especially at this price. Fresh, intense and vibrant, with sweet pea, green apple, melon and honeysuckle notes that are full-bodied, ending with a clean, crish finish."


88 points - Best Value
Available:
A
t retailers and wine shops nationwide!
FOR YOUR CALENDAR... A don't miss!!
13th Annual PORT WEEKEND
Saturday, February 12th & Sunday, February 13th
11am-5pm Rain or Shine!!
$5pp includes souvenir port glass ($2pp club members)
Valentine's Day will be all the more sweet with a visit to our tasting room for our 13th annual Port Weekend!! Guests can sample ports, both out of the bottle and out of the barrel. As usual, we will have the tempting treats to sample: Stilton, strawberries and lots of chocolate! What a sweet way to spend the day!
And, if you haven't gotten enough lusciousness...
Dark and Delicious
Friday, February 18th 6-9pm
Rock Wall Wine Company, Alameda CA
Click here for more information...
DINNER FOR TWO...HOW ROMANTIC!!


BEEF FILLET with Merlot Glaze
Wine club member Tom Barenchi sent us this great recipe that is perfect for a special dinner at home with your sweetie. Wine, bacon, beef...YUM! Serves just 2,

of course!
1 can beef broth
1 cup Bogle Merlot
1/4 cup seedless raspberry jam
1 tsp pepper
4 oz. pancetta or bacon
2 - 4 oz. beef fillet steaks
Cooking instructions:
In a 1-2 quart sauce pan over high heat, stir broth, Merlot, jam and pepper until boiling. Reduce heat to simmer, then reduce sauce to 3/4 to 1 cup, about 15-20 minutes.
Unroll pancetta or bacon and wrap a slice around the rim of each steak.
Set oven broiler to high heat, with rack located 4-6 inches from heat. When ready, broil steaks until browned, 6-7 minutes. Turn steaks over and broil another 6-7 minutes for rare. Increase time for medium or well doneness.
Place steaks on warm plates and spoon the sauce over them. Add salt and pepper to taste.
PROFITEROLES
with Mascarpone Cream
You simply cannot have Valentine's Day without dessert...and this one is impressive! Your "cream puff" need never know how easy this is...just bask in the adoration of your baked goods!
Ingredients:

1/4 cup unsalted butter, cut into pieces
1/2 cup water
1 1/2 tsp plus 3 tbsp sugar
pinch of salt
1/2 cup all purpose flour
3 large eggs
1 - 8oz. container of mascarpone
3/4 cup ricotta
1 tsp vanilla
1/2 cup Nutella
1/4 cup whipping cream
Preheat oven to 375 degrees. Line a heavy baking sheet with parchment paper or a silpat.
In a medium saucepan, combine butter, water, 1 1/2 tsp sugar and salt over high heat until mixture boils and butter melts.
Reduce heat to medium and add flour, stirring for 1 minute. Remove from heat and allow to cool 5 minutes.
Crack two eggs in a small bowl. One at a time, beat into the dough with a wooden spoon. Place large spoonfuls onto prepared baking sheet- you should get about 10-12 mounds.
Beat the remaining egg and use a pastry brush to gently coat the mounds with egg wash. Bake until amber brown in color, about 50 minutes. Remove and allow to cool completely.
While they cook, combine the mascarpone, ricotta, vanilla and remaining sugar and mix until light and fluffy. Refrigerate and chill until cold.
Combine the Nutella and whipping cream and microwave for 30 seconds. Stir until combined and warm.
When ready to serve, cut the profiteroles in half with a serrated knife. Put a dollop of mascarpone cream inside, and drizzle the Nutella sauce over the top. Serve will whipped cream, if you desire.
OUR WINE SUGGESTIONS
Light some candles, put on some Bublé and pair your romantic dinner for two with our 2009 Merlot. Dessert should be served with our decadent 2007 Petite Sirah Port!
You can't go wrong with that!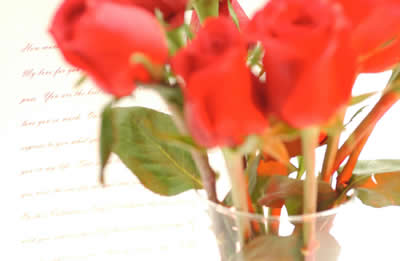 Looking for a "printer friendly" version of our recipes?
We're working on it! Until then, email us and we'll send them off to you ASAP!