BANDWAGON BULLETIN BOARD
SHIPMENT: this month!
SHIP TO's...watch for that UPS truck the week of the 18th.
WILL CALL's...pick-ups begin Friday, Oct. 22nd!!
MAKE SURE TO UPDATE US WITH ANY NEW CONTACT OR CC INFO!!
HOLIDAY INFO!
**LAWN CLOSED**
Oct. 29th for staff event
CELEBRATE HALLOWEEN WITH US!
Wear a costume to Bogle on October 31st and get a FREE bottle of wine!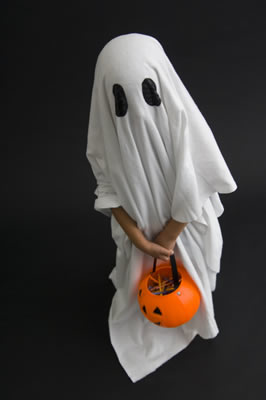 Want to check out our cool crush video? LIKE US!
Greetings!
October: fall leaves, football games and fermentation!! Grapes from our estate vineyards and around the state are coming into the winery facility in Clarksburg for crush. The smell of red wine fermenting in barrels is heavenly!
Enjoy the season!
The Bogle Family & Staff
Sunset Harvest on Sutter Ranch
THE VINEYARD VIEW
Hand & Machine Picking
So, is there really a difference in these two harvest methods? Machine picking takes place at night, where cooler conditions protect the fruit and require less energy to control the temperatures of the grapes while they are crushed. There is also an advantage in using mechanical harvesters with red wines. Bogle winemaker Eric Aafedt explains. "When you use a mechanical harvester, you get fruit that is a bit more juicy. That juice and skin contact is what gives a wine its tannins." Red wines such as Merlot, Cabernet Sauvignon and Petite Sirah want those tannins to help create a well-balanced structure in the wine.
Whites such as Chardonnay don't need as much of those tannins. For this reason, nearly all of Bogle's Chardonnay grapes are hand picked. "We like to minimize the contact with those skins, which can create some bitterness in the wine," says Aafedt. Hand picked clusters come into the winery whole, allowing the grapes to be handled in a more "gentle" manner before being crushed.
Vineyard manager Warren Bogle agrees. "One method really isn't better than another, you just want to see the grapes treated appropriately on their way to the winery and crushed shortly after being picked, however that may be." Whether picked by hand or by machine, getting that fruit to the winery in good shape is just one more way to maintain quality in the bottle!
Machine Harvest at Dusk
OLYMPIC HALL OF FAMER AT BOGLE!
Though Bogle's wines have received an award or two over the years, the winery was excited at the honor recently bestowed on AR/Shipping Manager Kim Robertson. After a long and successful career as a world class sprinter in her native New Zealand, last month Kim was inducted into the New Zealand Olympic Hall of Fame.
Born into a family where Dad was a Hall of Fame rugby player and Mom played basketball for NZ, Kim started running at the age of 7 at a local track club. At 16, she was selected to represent her country at the 1974 Commonwealth Games, the youngest to compete on her team. For the next 13 years, Kim represented her nation in the Commonwealth Games, Olympic Games, World Cup and World Championships. During this time, she won a total of 32 track titles, the most in the history of NZ track and field, including a bronze medal at the World Indoor Championships in Paris in 1985. Through her career, Kim at one time or another held every sprint record, and today, 30 years later, she still holds the NZ record for the 400m, running it in 51.60 seconds! In 1980, Kim was ranked #12 in the world and voted New Zealand Athelete of the Year. Kim raced against (and often beat) some of the biggest names in track and field: Florence Griffith Joyner, Marita Koch and Irena Szewinska, to name a few.
"I am very, very proud to have worn the silver fern," says Kim, referring to the national emblem of NZ at international class.
After retiring, Kim coached several high school athletes to national New Zealand titles, three years in a row. She also competed at the national level in basketball and badminton.
Several years ago, Kim received her green card and moved to the Portland, OR area to be near friends and wine country. "I wanted to work in the wine industry, as I have always had an interest!" Kim exclaimed. In June 2009, Kim was hired at Bogle, moving to the Delta, an area she easily came to love. An avid gardener, Kim enjoys working outside, working at Bogle and of course, the occasional run. Certainly, no one at Bogle is willing to go up against her!
Kim, at far left, with fellow 2010 inductees.
BOGLE: Climbing in California!
Where have you seen Bogle? Have you found bottles on your travels or maybe you've taken Bogle along with you to some exotic locale? Please send us your pics and let us know...we want to share your story!
Wearing her Bogle cap, Sue Wyman, one of our tasting room staffers, hiked Bishop Pass, the amazing height of 11,973 feet to be exact! We hope she toasted making it back down with a big glass of Bogle!!
NEW RELEASES
2009 RIESLING, California
Riesling is a varietal that feels like fall! Fresh flavors of pear and apple mimic the weather's crisp bite in the air, while a soft texture and supple mouthfeel wrap your palate in warmth. A touch of residual sugar on the finish is enjoyed by sweeter wine lovers, but the balanced acidity keeps the wine lively for those who enjoy dryer wines as well!
This wine is a fabulous pairing for all the savory and sweet flavors of Thanksgiving dinner. The hostess will thank you!!
Currently available nationwide...
FOR YOUR CALENDAR...October-FESTS!
Saturday, October 9th 6pm-10:30pm
Reigning Cats & Dogs -- Sacramento SPCA Arden Hills Country Club, Sacramento, CA
Friday, October 15th 6:30-9:30pm
Guns & Hoses Wine, Brew & Food Festival -- Sac Area Charities
Scottish Rite Center, Sacramento, CA
Saturday, October 16th 3pm-7pm
Kibbles & Bids -- Homeward Bound
Riverwood Estates, Sacramento, CA
Saturday, October 16th 4pm-7pm
A Taste of Land Park -- Land Park Community Assn.
William Land Park, Sacramento, CA
Saturday, October 23rd 7pm-11pm
Oktoberfest 2010 -- Our Lady of Grace School
Our Lady of Grace School, West Sacramento, CA
COMFORT FOOD FOR FALL...
Butternut Squash Baked Pasta
This vegetarian dish is full of warm, satisfying flavors of the season. This recipe makes enough for two casseroles: one to eat and one to freeze for a busy night later in the month!
4 pounds butternut squash, peeled, chopped in medium dice
1 tsp fresh thyme leaves
1 1/2 lbs pasta, such as cavatappi or campanelle
4-5 small shallots, thinly sliced
1 large bunch green chard, trimmed and roughly chopped
1/2 cup vegetable broth
1/2 cup dry white wine (such as Bogle Sauv Blanc)
1 cup half & half
1 1/2 cups Fontina cheese, grated
1/2 cup Parmesan cheese
1 tbsp bread crumbs
pinch of ground nutmeg
salt & pepper
olive oil
Cooking instructions:
Preheat oven to 400 degrees.
In a large bowl, toss the diced squash with 3 tbsp olive oil, the thyme leaves, salt and pepper. Spread in a single layer on a baking sheet and roast in oven about 25 minutes. Remove from oven when squash is quite soft and set aside, leaving oven on.
Bring a pot of salted water to a boil. Add pasta and cook until al dente. Drain completely.
While pasta is cooking, heat 3 tbsp olive oil in a large skillet over med-high heat. Saute the shallots until light brown, about 5 minutes. Add the chard, in small batches, until wilted, then add the broth and wine. Bring to a simmer and cover, for 10 minutes until chard is tender. Remove from heat.
Off the heat, add the half and half. Salt and pepper to taste, then add your pinch of nutmeg.
In a large bowl, carefully combine the squash, cooked pasta, cream sauce mixture and Fontina. Adjust seasoning as needed. Divide the mixture between 2 greased/buttered 8-inch square baking dishes. If baking immediately, combine the breadcrumbs and Parmesan and sprinkle evenly on top. Bake until bubbling and golden, about 25-30 minutes.
**If freezing, cover dish tightly with foil and add the topping before baking. Dish should be partially thawed before baking.
OUR SUGGESTIONS:
Serve this dish with a fresh green salad and crusty bread.
For the wines...try our toasty 2009 Chardonnay or supple and silky 2008 Merlot. Both will complement the hearty, earthy flavors of this meal! Enjoy!!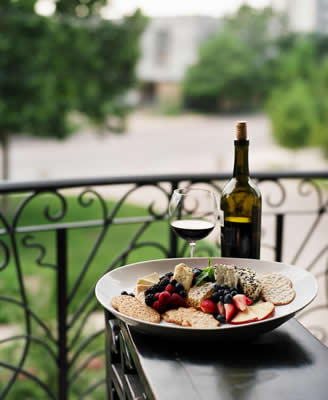 **Have a great recipe or wine pairing you'd love for us to know about? Please send it along to us at
info@boglewinery.com
!**