A Critical Moment for AAC
David Dikter, CEO ATIA

Recently, ATIA's Augmentative and Alternative Communication Special Interest Group (AAC SIG) and the Education Special Interest Group (Education SIG) conducted a survey of speech-language pathologists (SLPs) to find out how they were feeling about their knowledge and skills of AAC. The results confirm what we've all been hearing for a long time. Most, 74%, report they have had no pre-service training of any kind in AAC. And a similar percentage feel that the way they have learned and are learning about AAC is not efficient or effective for building their capacity as providers [read the executive summary].
Meanwhile the need for AAC has never been greater. We are seeing more and more children identified with complex communication needs (due to autism or other speech disabilities). We are seeing more and more parents, empowered by mainstream consumer technology, introducing AAC to their children, and then finding they need help or that they have made the wrong purchase. We are seeing the number of AAC-related apps growing at a feverish rate, and at the same time the number of skilled practitioners available to evaluate, program, and implement them (or traditional devices) dramatically failing to keep pace. In fact we may be entering a time in which parents have more experience with AAC than many SLPs or special educators [read about Massachusetts's approach to this dilemma].
The situation amounts to a call to action. And so what is ATIA doing? First, we are acknowledging that, while we have an important role to play, our best role supports the SLP community to lead the way [see contributions from Libby Rush and Celeste Helling]. Because what can get lost in the world of high-tech AAC are its low-tech foundations, such as the need to develop core language and evaluate an individual's capacity and potential for language development.
The importance of these fundamentals is something everyone needs to be aware of--from parents to practitioners. To help, ATIA's AAC and Education Special Interest Groups (SIGs) have been partnering with the American Speech-Language Hearing Association (ASHA) AAC SIG and School-Based Issues SIG to raise awareness and discuss the full spectrum of critical issues that now exist for AAC--from respect for fundamentals to emerging new ideas to the profound deficits in training, knowledge, and compensated time SLPs have to effectively implement AAC. Indeed, the issues and needs are too big for any one organization to push out on its own.
ATIA's activities have included town hall meetings with the whole AAC ecosystem: parents, users, practitioners, industry. Dialogues about professional development, post-secondary education, systems change, and bringing training and awareness to just about everyone are so important right now. The ATIA webinar series is offering learning opportunities in AAC appropriate for professionals as well as caregivers, and family members. And the research webinars (free in the archive) have introduced some exciting emerging ideas [learn about sessions by Janice Light, Jeff Higginbotham, and others].
Our hope for the SLP survey data is it that it will help drive the dialogue and move forward an agenda that promotes quality education and training opportunities across the AAC ecosystem. We have learned so much, and we are ready to partner further to see that individuals who do not use speech can communicate all that they have to say.
--David Dikter, CEO ATIA
Survey Complete! SLPs Weigh in on AT and AAC


In 2011, ATIA conducted a survey of 549 speech-language pathologists (SLPs) on their attitudes and usage of assistive technology (AT) and augmentative and alternative communication (AAC). Below is the executive summary of the just-released white paper of results.
Executive Summary
The majority of SLPs surveyed admit lacking knowledge, direct experience, and competency in Assistive Technology and Augmentative and Alternative Communication. Basic confusion also exists among some SLPs regarding the nature and uses of AT and AAC, and what role they play in the context of language and literacy, and treatment regimens. And, there is a perception among SLPs surveyed that many of their professional peers who provide AAC services are unqualified to do so. At the same time, there is a sense that AAC is an interesting and worthwhile field of knowledge that many SLPs hope to expand in their practices.
Highlights of the survey results include the following:
SLPs are interested in AAC: 86% of respondents would like to know more about the range of AAC devices and services that can help the learning and communications competencies of clients in their caseloads.
Attitudes about AAC are not uniform. Some SLPs are excited about AAC and see it as an opportunity for their practices, while others lack interest, not perceiving it to be relevant.
There are not enough AAC-competent SLPs: Only 10% of respondents believe that there are sufficient ranks of SLPs with AAC knowledge to meet the needs of consumers.
SLPs do not receive adequate education in AAC: 74% of respondents feel that they lack adequate preparation in AAC in school.
78% of respondents feel that they had inadequate preparation in AT, excluding AAC, in their undergraduate and/or graduate programs.
SLPs point out a lack of consistency in SLP delivery of AAC services: More than a third of respondents feel that their SLP colleagues who employ AAC intervention strategies and technology are not knowledgeable in AAC.
SLPs desire more knowledge about AAC, especially in the realm of new technologies such as tablet computers. More than 90% of respondents want more information about tablets, and their potential role in AAC treatment.
In terms of remediating AAC knowledge gaps in the profession, SLPs favor a mix of pre-service curriculum modifications, more continuing education opportunities, and increased mentorship.
Read the full ATIA white paper
Emerging AAC: A Brain-Computer Interface for Persons with Locked-In Syndrome

Melanie Fried-Oken and Betts Peters sketch the state of the science and their work on the RSVP Keyboard

A number of years ago Melanie was working with adults in a hospital who could not move because of Guillain-Barre Syndrome. She gave them AAC technology to help them communicate. When they recovered and could talk, she asked them what they needed from AAC. One man responded, "I wish I had a computer that could read my thoughts so I wouldn't need to use all those other machines."

The emergence of brain-computer interface (BCI) as an access method for assistive technologies promises to address this wish. Within this decade, BCI should open doors to AAC, the Internet, email, social networking, environmental control, and other ways of interacting with the world for people who are functionally locked in. Challenged to communicate with no neuromuscular output channels, persons with severe speech and/or motor impairments could potentially use BCI technology to control a computer using only their brain activity.

How do brains and computers interface?

BCI is grouped into invasive and non-invasive techniques. There are currently several different brain electrical signals that serve the intended BCI selection method. Invasive BCI relies on recordings of neuronal action potentials (spikes) or local field potentials (FLPS) using an electrode array placed directly onto the cerebral cortex. The Braingate Neural Interface System is an example of an invasive BCI system that recently received much attention and is successfully demonstrating the impact of BCI.

Non-invasive BCI methods usually rely on scalp EEGs and what's known as the "P300 response" (which is a wave elicited during the process of decision making). Efforts to develop reliable and effective non-invasive BCIs are underway worldwide. These techniques have the disadvantage of needing to filter out noise from a brain signal that is far from its source. But they also have significant advantages: no surgery, little risk for infection, faster implementation, portability, and lower costs. In the U.S., the Wadsworth BCI system is a non-invasive system that is robust enough to be currently trialed for independent in-home use. It uses BCI2000 software, a general-purpose system for BCI research, which is being applied in many different laboratories worldwide

What does AAC with BCI look like?

For communication applications, BCI systems currently rely on text generation, and various typing layouts have been designed. The P300 Speller, used with the BCI2000 system, is the most widely researched matrix layout; it uses a grid with rows and columns of letters which highlight when selected. Another is the Hex-O-Spell, which presents a circular array of letters for selection, and uses the hexagonal two-level hierarchy of the Berlin BCI.

Our lab is developing a third spelling paradigm: the RSVP Keyboard. This keyboard uses individual letters presented very quickly on the screen for single-event P300 classification. We are developing the RSVP Keyboard to specifically meet the communication needs of individuals with functional Locked In Syndrome (FLIS). A non-invasive BCI couples a statistical word-based language model with the P300 response for EEG classification. By incorporating probabilistic letter predictions from an accurate language model during the spelling process, we hope to increase writing speed, optimize the string of letter selections, and achieve higher classification accuracy in EEG scores.

To date, the RSVP Keyboard has been trialed by individuals with end stage ALS, spinocerebellar ataxia, cerebral palsy, Duchenne muscular dystrophy, traumatic brain injury, and brainstem stroke. We focus on user-centered design, and are including the participation and feedback of AAC users throughout its development. We believe this is the best way to create a system that is user-friendly, functional, and most importantly, meets users' communication needs. One participant stated that, "Through this research project, I have had the opportunity to assist the team in understanding things from a user's standpoint. It has shaped my concept of what I think would be most helpful, not only for me, but for others who are locked in. This has been, and continues to be, a wonderful experience for me." The wife of another participant reported, "the BCI study gave him hope that there was a better world for locked-in patients to be in in the future."

That is the ultimate goal of the RSVP Keyboard project - to help create a world where people with functional LIS can freely communicate their needs, thoughts, and feelings; interact with and control their environment; and live rich full lives.

Melanie Fried-Oken, Ph.D, CCC/SP is a professor of Neurology, Pediatric, Biomedical Engineering and Otolaryngology at the Oregon Health & Science University Department and director of the OHSU Assistive Technology Research Program.

Betts Peters, MA, CCC-SLP is a research associate in the Institute on Development and Disability at the Oregon Health and Science University.

New Opportunities for Spreading Assistive Technology and AAC
Harvey Pressman and Sarah Blackstone explain new mandates to improve patient-provider communication
Harvey Pressman
If you are an AT service provider or vendor, two recent changes to the way hospitals and skilled nursing facilities earn their accreditations are important for you to learn about. The new mandates seek to address the communication breakdowns that contribute every day to increased deaths, unnecessary pain, reduced safety, medication errors, extra costs, extended hospital stays, poorer outcomes, more lawsuits, lower patient and family satisfaction, and a host of other serious problems that health care institutions can ill afford to ignore.
Sarah Blackstone
Created by the Joint Commission and the Centers for Medicare and Medicaid Services (CMS), the new standards seek to improve patient-provider communication, and consequently they present exciting new opportunities for spreading the benefits of augmentative and alternative communication and AT.
Change #1: a new Joint Commission standard for "Advancing Effective Communication, Cultural Competence, and Patient-and-Family-Centered Care"
This standard goes into full effect on July 1, 2012 in all U.S. hospitals. The standard seeks to:
improve overall patient-provider communication;
respect, understand, and address different cultural, religious and spiritual beliefs; and
address the needs of patients with disabilities, including those with speech and/or physical or cognitive communication disorders, as well as those who are blind or have low vision or are deaf or hard of hearing.
To give hospital administrators, compliance officers, risk management, nursing, and other professional departments a clearer idea of what will now be expected, the Joint Commission has published a free, downloadable
Road Map
. It contains practical guidance and suggestions aimed at assisting hospital-based providers to implement the new standard. The Road Map is of particular value to assistive technology specialists and vendors because it offers ideas, hints and suggestions on how to do a better job supporting communication with patients with language and cultural issues, as well as communication problems caused by disabling conditions and medical interventions. It also gives examples of how to support nurses, other health care providers, and administrators to establish clear lines of communication with patients from admission through discharge. The Road Map includes an extensive list of resources-mostly free and available online-that offer additional help with responding to the new standard.
Some of the best practical ideas for speech-language pathologists and assistive technology specialists are in the sections titled "Treatment" (Chapter 4) and "End-of-Life Care" (Chapter 5). Many of these ideas land "where the rubber hits the road," having been proposed by augmentative communication specialists from "lighthouse" hospitals who are pioneering new ways to deal with patients who have unique communication vulnerabilities.
Change #2: Revisions to the Minimum Data Set (MDS), a tool required to assess Medicare beneficiaries in skilled nursing facilities (SNF)
In skilled nursing facilities (SNF), CMS has mandated important revisions to the Minimum Data Set (MDS). MDS Version 3.0 now directs each SNF facility to identify basic information about each patient's communication, hearing loss and cognitive impairments and to "offer alternatives such as writing, pointing or using cue cards when the resident seems unable to communicate." The administrator must first determine if a patient is able to be understood
before
proceeding with the Brief Interview for Mental Status. MDS 3.0 states that SNF must provide residents with multiple ways to respond and suggests that staff and patients have access to a broad range of augmentative and other assistive technologies to help support effective patient-provider communication.
The role for AT and AAC providers
While the connections between improvements in effective patient-provider communication and higher quality health care are well established, not all patients, family members, healthcare administrators, or providers are aware of these mandates or the kinds of communication supports that can help solve communication breakdowns. Clearly speech-language pathologists, assistive technologists and AT vendors have a unique role to play, important expertise to share, and an extraordinary opportunity to advance the professions while positively affecting patient outcomes across the health care continuum. Assistive technology specialists and AT vendors will be wise to get out ahead of the curve by offering support to help implement the new Joint Commission standards in hospitals and the new MDS 3.0 in SNFs.
Sarah Blackstone is president of Augmentative Communication and a partner emeritus of the Rehabilitation Engineering Research Center on Communication Enhancement (AAC-RERC). Harvey Pressman is president of the Central Coast Children's Foundation, both in Monterey, CA. They co-manage the Patient-Provider Communication Web site and the monthly Patient-Provider Forum, and will co-direct the all-day pre-conference workshop on patient-provider communication at the upcoming ISAAC conference.
The Apps Revolution: Where are We (AAC Professionals) in the Evolution?
by Libby Rush MA, CCC-SLP, CPM & Celeste Helling MA, CCC-SLP, ATP
Libby Rush

It was only two years ago in April that the iPad was first offered for sale. This relatively inexpensive piece of technology quickly became competitive with the tablet market and soon filtered into homes and schools across the nation. The size and features made it such a positive user experience that persons of all ages and abilities quickly became enamored. The iPhone/iPod had already opened the window but then iPad opened the double doors. So how has this consumer phenomenon changed the world of AAC?

Celeste Helling


At this time there are hundreds of Augmentative and Alternative Communication (AAC) Apps and at least 59 of those are free or have a lite version. There has also been an explosion of internet resources (blogs, social media, You Tube videos) developed by consumers, families and interventionists that has resulted in an ongoing belief that this mobile technology will provide the answer for most persons with complex communication needs.

To ensure high quality AAC outcomes, AT/AAC professionals have begun to step in, sometimes as result of requests, and other times because of uninformed purchases by consumers, families and professionals. As result, AAC professionals now view mobile technologies and Apps as some of the many options available for AAC users, and have come to appreciate the vested interest held by families and consumers (a perspective that must be part of the AAC evaluation and selection process). However, it has also become apparent that all decision making about system selection must be based upon evidence-based AAC assessment. Indeed AT/AAC professionals are encouraging families, consumers and caregivers to seek out the direction and support of qualified AAC personnel; and they have begun educating colleagues on the selection and use of AAC Apps to help fill the need for that expertise.

What expertise is necessary?

When determining the AAC system to be utilized, it has always been important to understand all of the features of the potential AAC system. For selection of Apps, it is important to understand the potential pros and cons of the use of mobile technology and their Apps. This information is critical for making decisions and to aid others to see the possibilities and/or limitations of Apps. (For help, see our Apps Pros and Cons list, this edition.) Indeed, unlike the higher end speech generating devices (SGDs), many Apps do not have an inherent language structure, and so it becomes the responsibility of the Speech-Language Pathologist (SLP) to put together that language framework for the user. Not only is that an overwhelming task, but many SLPs do not have the time or resources to develop the appropriate language system to meet the needs of the user. Fortunately there are some comprehensive Apps that are based on good language representation models. Keeping current is challenging, however, with the large number of available Apps, new ones coming out weekly and existing ones being updated.We have found the listserv for Special Interest Group 12 (AAC) of American Speech Language and Hearing Association (ASHA) a good resource for getting information about Apps, as well as blogs and professional mentoring or collaboration. (Also see our Resources for AAC and other Related Apps 2012.)

AAC professionals must also understand the hardware technology in order to identify the Apps features necessary to meet their client's needs. In addition to identifying and understanding the various Apps, it has become essential to consider the numerous accessories available for mobile technologies and how those will interface with the hardware and the App.

Consumer technology and the role of the AAC professional

As the mobile technology and Apps phenomenon continues to flourish, there are questions that we, the AAC professionals, must continue to explore. How can interventionists provide clinical input to App developers? (There are developers who are receptive and seek out clinical input. Don't hesitate to establish those relationships!) How can interventionists forge relationships with families, caregivers, and consumers to assure that those with complex communication needs seek out assistance from trained professionals? How can interventionists support formal investigation into the efficacy of mobile technology, Apps and additional technology supports? We believe that by focusing our discussions about mobile devices, Apps and dedicated SGDs on how to efficiently and effectively manage the AAC needs of persons with complex communication needs, all stakeholders can work toward service delivery based on high quality and evidence-based interventions.

The Apps phenomenon has stimulated families and consumers to become primary stakeholders. It has fueled a renewed priority for the development of effective communication systems. It has created open conversations about AAC. And it has fostered a greater interest in AAC within the field of Speech Pathology. Since the emergence of these technologies, the face of AAC has taken on the voice of the AAC user.

Libby Rush has more than forty years of experience as a SLP, including providing communication services in facilities for persons with cognitive delays, public schools, and a nursing home. She is currently in private practice.

Celeste Helling has twenty-six years of experience as a SLP providing clinical services in AT and AAC to children and adults with developmental and acquired disabilities. She is currently a SLP with the North Carolina Assistive Technology Program (NCATP).
------------------------------------------------


Gosnell, Jessica, Costello, John, Shane, Howard Using a Clinical

Approach To Answer "What Communication Apps Should We Use?" Perspectives on Augmentative and Alternative Communication 2011 20: 87-96

Helling Celeste and Rush Elizabeth (Libby). Making Evidence-Based Decisions about Speech Generating Devices and Apps. ASHA Convention San Diego, CA 2011

Rush, Libby and Helling, Celeste(2011-2012) "Making Evidence-Based Decisions about Speech Generating Devices and Apps. Closing The Gap Solutions. Vol. 30-No 5, December, 2011-January, 2012: pp 10-12.

Pros and Cons for Using Mobile Tech and AAC Apps
Points to weigh from Libby Rush & Celeste Helling
Pros of Mobile Tech & Apps
Easy to obtain;
Highly portable;
Relatively low cost;
Empowers family and consumer;
Based on mainstream technology and viewed by users as mainstream;
"Cool" factor;
Intuitive to use across age and disability;
Use is considered to be more "peer-like" and "peer accepted;"
Much more likely to be viewed by AAC users of all ages as acceptable technology rather than traditional AAC devices;
Young users often attract communication partners because it is considered cool technology;
Can be very motivating especially with the wide variety of Apps that engage user and support use of the technology;
One part of "arsenal of assistive technology;"
Can be used either as a complete or supplemental speech generating device (SGD);
Useful for a range of assistive needs, from picture schedule systems to GPS tools, minimizing the need for multiple AT items;

Communication partners readily accept technology & feel comfortable in interacting with the AAC user

;

Some vendors have attempted to replicate their dedicated SGDs thus offering Apps based on successful language representation system

.
Cons of Mobile Tech & Apps
Durability;
Limited accessibility;

Quality control issues

;

"Buyer Beware" purchase

;
Does not meet criteria for funding as durable medical equipment (DME);

Lack of technical support and training available

;
Multiple functions can be distracting for some users;
Limited growth potential within individual Apps;
Generally less customizable than dedicated SGDs;
Impression that the system is so inexpensive, it is disposable - can lead to poor decision making/ uninformed purchases;
Purchases made without clinical recommendation or guidance;
Loss of time in language development or rehabilitation;
Limited opportunities for "hands on" evaluation of hardware & Apps;
Even the most competent Apps involve a very high burden for programming and customization;
When AAC is not successful, begins to lay the foundation for disinterest and feelings of failure;
Additional Apps can be extremely distracting to many users and interfere with use of device for communication;
Can lead to abandonment/discontinuance of successful use of SGD by teachers, families or caregivers;

Use of several different systems without direction can result in confusion and even interfere with development or rehab of language and effective communication strategies

;

Limited research, thus rely on informal investigation and anecdotal reports

.
Resources for AAC
(and other Related Apps 2012)



More resources from Libby Rush and Celeste Helling!



-ASHA's Apps Resources Page. This resource includes links for finding apps as well as additional information about their use. This resource does not list or suggest specific apps for use in therapy settings.

-"What To Ask When Evaluating Any Treatment,Procedure, Product, or Program?" This article from the American Speech Language & Hearing Ass. provides direction in making decisions about new products, approaches & programs. A section at the end has questions specific to Mobile Devices and Computer Software.

-An AAC-RERC White Paper

-Position statement from AAC Institute: contact them directly and request. May be obtained by emailing evidence@aacinstitute.org or see Facebook Notes to read the entire position statement.

-AAC Tech Connect. A Web site with a tool to sort through Apps & feature match to aid in decision making & AAC system selection.

-Spectronics annotated list of AAC Apps

-AAC Apps: The Good, the Bad, The Ugly (update expected June 2012) by N. Weiland. This is a chart of Apps & features which enables comparing and sorting through AAC Apps. Also, this OCALI Web page has a number of resources with Apps, including communication, for use with various types of persons

-Australian government Web site with apps for Education. Also visit this 24 page annotated list of Apps

-Scribd list of IOS apps for special education with title, description and link to iTune store.

-Apps for Children with Special Needs Provides videos on how each App works. Has variety of information about Apps and companies.

-Apps for AAC list of Android AAC Apps with links for each App to the Android Market. List of iDevice Apps has a function that allows selecting and comparing Apps within the website. Categories include speech, symbols, type, price, update and rating. Full description of each App and link to iTune store.

-Moms with Apps-Special Needs Page. List of educational Apps with description and link to each in iTunes store.

-University of Montana's Rural Institute Going Mobile AAC apps page. Apps for use with young children and students with disabilities. Includes literacy, social studies, science, life skills, AAC. Descriptions, video and link to iTunes store.

Practical AAC Info. A Web site developed by 2 SLPs that provides AAC support to clinicians and educators. The list of free or lite Apps is by Carol Zangari.

Massachusetts's First-in-the-Nation AAC/AT Training Law to Take Effect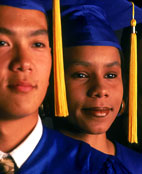 This September all new teachers of students with moderate and/or severe disabilities must complete a teacher prep program that includes augmentative and alternative communication (AAC) and assistive technology (AT) in order to be licensed to teach in the state of Massachusetts.

AAC is an umbrella term that describes strategies for communicating without the use of one's voice; strategies which can include the use of a speech-generating device, a form of AT. "An Act Relative to Augmentative and Alternative Communication Opportunities for Children" was passed by the Massachusetts's State Legislature in 2010 to address the urgent need for better access to AAC and AT by students who do not speak, including the growing number of children identified as having autism.

Research has shown that students who do not speak or who have limited speech can make measurable gains with academic, social, functional, and communication skills through the use of AAC. The law, sponsored by [Massachusetts's State] Sen. Cream and Rep. Bradley, is the outcome of years of advocacy spearheaded by Massachusetts Advocates for Children (MAC) and many other disability advocacy organizations.

Since the law's passage, the [Massachusetts] Dept. of Elementary and Secondary Education (DESE) has revised regulations and created guidelines for teacher preparation programs to update their curricula. Colleges and universities are now pursuing approval from DESE for their AAC training components in time for the fall semester.

MAC Senior Project Director Julia Landau is pleased with the guidelines DESE created to help implement the new regulations. "The guidelines do a pretty thorough job of laying out required competencies--competencies that address the barriers that parents and advocates have identified as preventing the effective use of AAC." MAC provided input to DESE on what the guidelines should cover based on their work with parents, educators, and other professionals. "[The guidelines] include not just terminology and concepts related to AAC," Landau notes, "they also require teachers be familiar with the range of AAC devices and methodologies that have been shown to be effective for teaching students. And they have to be able to identify students who might require referral for AAC, and learn strategies to collaborate with specialists and others."

Landau is pleased, too, with the requirement that programs include interactions with or observations of individuals who use AAC to communicate, "That's one of the things we really emphasized...how important it was for some practical experience."

DESE's AAC/AT Training Guidelines are available at the MAC Web site. They include recommended course components and examples for how the material may be covered in a 10-hr competency workshop or integrated into an existing 3-credit course. MAC has also created a comprehensive list of AAC resources for educators.
Reprinted with permission from MassMATCH Quarterly News: Spring 2012
New AAC Resources at AT COALITION.org!
T
he
Accessible Technology Coalition
website has a new
AAC Hub
with valuable AAC resources. The Coalition is designed to be friendly to those new to the field of assistive technology as well as professionals, so introductory topics are included in the 20+ AAC articles at the site. In addition, check out:
8 archived webinars available for viewing anytime (free), covering apps and iPads as communication devices. Also, this month's free live webinar (June 28th) covers Simple Communication Tools on the iPad that emulate low tech tools (such as single switch and 2-4 switch devices.
A list of loan sites in California where consumers and professionals can borrow a communication app-filled device for two week trial (in all, there are over 70 iPad/AAC loaners in the state).
A handbook on Operating a Device Loan Program that we hope will be useful to other programs getting into this area. We'd love to include other iPad/tablet AAC loan programs to create a national list, so let us know if you want to be listed.
Links to the best video content related to AAC. These can be very hard to find with a standard Google search, and so please send us your suggestions. We have just begun to develop this area.
Sign up for a
free membership
at the AT Coalition and you will learn about up-coming webinars as well as new resources on the site. These efforts have been made possible by funds from the American Recovery and Reinvestment Act within the U.S. Department of Commerce, the California Emerging Technology Fund (CETF), and the California Communications Access Foundation (CCAF).
--Lisa Wahl, AT coalition coordinator, Center for Accessible Technology
AAC and Reuse

D
evice reutilization or "reuse" is a strategy to deploy pre-owned assistive technology (AT) that is still in working order to meet the needs of individuals who are unable to obtain the AT they need through other means. Reused speech generating devices (SGDs) may provide a "back up" system in the event the individual's communication device stops working, be a part of emergency preparation or response, fill a need when it doesn't make sense to purchase a device (e.g. communication at end-of-life situations), or be a stop-gap measure while waiting for other funding. Most states have AT reuse programs, as well as "Craig's List" style websites specific to AT. If you are interested in donating, selling, or finding used AT, including speech generating devices, you can locate your local AT reuse program at this Pass It On Center Web page. A used SGD may have all the features you need, even in older versions or a scratched case!

When donating a speech generating device, please keep in mind the following:
Only donate a device that works or one that would need minimal repairs to work properly.
Donate all necessary components, e.g. the charger.
Delete any personalized vocabulary or other customized data
When acquiring a pre-owned speech generating device, please keep in mind:
The device may be one that has been discontinued by the manufacturer.
The device may be one that is no longer supported by the manufacturer - so replacement parts and repair services may be unavailable.
The device may not be able to interface with other current technologies (e.g. computer access)
--Amy Goldman, MS, CCC, is a consultant to the Pass It On Center, the national technical assistance provider to AT reuse programs.
Our Next Theme is "Back to School!"
Contact me if you have a program, initiative, or event you would like our 15,000+ subscribers to know about. We are particularly interested in content related to AT for school and professional development for educators.
Contributions may be between 300-500 words. Send your article to
newsletter@atia.org
by August 31st, 2012 (editing support is provided). Thanks for helping this newsletter grow!
--Eliza Anderson, managing editor,
Friends of ATIA
newsletter.
ATIA UPDATES:

A Warm Invitation to Submit AAC Session Abstracts for ATIA Orlando 2013


Call for Presentations
Closes Friday, June 22
Calling all those interested in AAC!
Share your experiences and expertise on the latest AAC technologies, best practices, assessment and intervention strategies and research.


AAC Strand co-advisors welcome your submissions:

Amy Goldman

Amy Goldman,
co-executive director, Institute on Disabilities, Temple University, representing ASHA Special Interest Group 12, AAC liaison to ATIA
Carole Zangari

Carole Zangari
, professor, Nova Southeastern University, Florida
New AAC research topics to share?

ATIA's Research Strand co-advisors are looking for research submissions on AAC-related research or other AT-related research. Submit research abstracts as one hour educational sessions or posters.


Research & Professional Development Strand co-advisors:


Jeff Higginbotham, representing RERC/AAC, professor in the Department of Communicative Disorders and Sciences, SUNY - Buffalo


ATIA Webinar Series News
Throughout the year, the ATIA Webinar Series delivers educational webinars through respected speakers who provide information on technologies, usage, and best practices.

Upcoming webinars related to AAC:



July 19th - Teaching Core Vocabulary to Students with Severe Intellectual Disabilities with Gail M. Van Tatenhove, Speech-Language Pathologist, Gail M. VanTatenhove, PA

August 14th - Challenges to Using Apps as Assistive Technology with Pati King-DeBaun, M.S. CCC-SLP, SLP/ACC&AT Consultant, Creative Communicating and Dan Herlihy, AT Resource Specialist, Connective Technology Solutions

September 11th - Using Core Vocabulary in General Education Classrooms: Dealing with the Academic Vocabulary with Gail M. Van Tatenhove, Speech-Language Pathologist, Gail M. VanTatenhove, PA

Visit ATIA's webinars page for these and other webinars in the new 2012 schedule!



AAC Webinars in the Archive


1. Core Vocabulary: Why Use It? With Gail Van Tatenhove, Speech-Language Pathologist, Gail M. Van Tatenhove, PA

2. Apps for the iPad, iTouch, & iPhone on Autism with Phyllis S. Watson, CCC-SLP, Augmentative Communication Specialist, Crotched Mountain ATECH Services

3. Implementing Activity-Based Learning Using Core Vocabulary with Students using AAC Systems with Gail VanTatenhove, Speech-Language Pathologist, AACell, Inc.

4. Apps for the iPad, iTouch, & iPhone on Alternative and Augmentative Communication with Therese Willkomm, Director of New Hampshire's Statewide Assistive Technology Program, University of New Hampshire and Phyllis Watson, CCC- SLP, Augmentative Communication Specialist, Crotched Mountain ATECH Services

5. Apps for the iPad, iTouch, & iPhone on Stuttering, Artic, & Language with Phyllis S. Watson, CCC-SLP, Augmentative Communication Specialist, Crotched Mountain ATECH Services

6. Tips, Tools, & Technologies: Solutions for Individuals with Autism with Sean Smith, Associate Professor, University of Kansas - Department of Special Education

Visit Education On Demand
to register for these and other topics in our library. Archives offer an easy solution to busy schedules - review the recorded Webinar at your convenience!



JUNE SPECIAL!

Any archives purchased before 6/30/12 will receive a 20% discount off your total if you use the discount code:

ARCHIVE20

when you register. Purchase now and review the archive at your convenience any time prior to the archive expiration date.



Designing Effective Technologies Through the Use of Personas: as developed in AAC research and at Microsoft with Jeff Higginbotham, Ph.D. CCC/SLP Dir. Center for Excellence in Augmented Communication, Professor, University of Buffalo and Annuska Perkins, Microsoft Accessible Technology Group

Designing Effective AAC Technologies for Beginning Communicators with Janice Light, Ph.D., Distinguished Professor of Communication Sciences and Disorders, Penn State University



Webinar Subscription Program - A Great Way to Provide AT Training for Your Staff!



ATIA's webinar subscription provides access to all the live broadcasts and archived webinars in ATIA's Webinar Series and Education-On-Demand Library at a very affordable cost! We offer multiple subscription levels so you can tailor the program to best suit your training needs. In addition, your teachers, administrators, therapists, AT Specialists, and staff can individually choose the topics that fit their interests.

For more details go to our Webinar Subscription Web page or email webinarsubscription@atia.org to be contacted to discuss the program.



NEW! Complete the Survey and Get a Free (archived) Webinar!



The ATIA Webinar Series is in its third year and is growing in both the number of webinars offered and in the number of participants. We are conducting an online survey in order to better understand professional development needs and how the ATIA Webinar Subscription program may be a good fit. The survey looks at professional development delivery options, content preferences, team structure and planning needs. Please help us by taking the short survey - no more than 5 minutes - and receive complimentary access to a recent top-rated webinar from the archive. Complete the survey here.


ATIA Orlando Conference Update



with a special focus on AAC content


Attendees say:

"AWESOME conference.
Invaluable information &
teaching of skills."





Save 20% off Onsite Conference Admission



Early Risk Free registration open - cancel 60 days before the event without penalty. (Name changes and substitutions are allowed for cancelled registrations.) Group discount programs available.

Register Today at the Early Bird Rate of $435. (Returning past attendees and ASHA members pay less!)





AAC Strand



The conference educational content is organized into strands. AAC Strand sessions focus on tools and strategies to support individuals with little or no functional speech due to congenital or acquired conditions. Sessions in this strand address the needs of individuals with complex communication needs across the lifespan at home, in the community, at school, and in the workplace. Supports for families, caregivers, and professionals are also addressed in this strand. Topics include, but are not limited to:
Assessment
Communication devices and emerging technologies
Device and interface design
Funding issues and strategies for obtaining speech generating devices
Intervention strategies
iPads and other mobile devices
Language development and intervention
Pre-service preparation and professional development
Visual supports for communication, behavior regulation, organization, and independence
Earmark your planning calendars for August when the AAC educational sessions will be available online for you to review.



CEUs





Complimentary American Speech-Language-Hearing Association (ASHA) CEUs* are provided for all sessions in the AAC strand and other selected sessions in the educational programs at the conference. CEU application forms are available onsite at Registration.

*CEUs earned are subject to CEU provider's guidelines.




Pre-Conference Seminar Education





including new Two-Day Seminars!



Join us for one or two days of in-depth educational seminars delivered by experts with national and international experience the Tuesday and Wednesday before the conference opens. Learn more about the latest technologies and implementation strategies, with a focus on the growing world of mobile apps and devices, from leading practitioners across every area of assistive technology.

Exciting TWO DAY Seminars - from popular ATIA presenters: Christopher Bugaj, Kirk Benhke, Linda Burkhart, Kelly Fonner, Scott Marfilius, Mike Moratta, Beth Poss and Therese Willkomm.

A wide range of ONE DAY Seminars -including topics for SLPs, AT professionals, and educators, by leading experts.



Pre-Conference Seminars on AAC include:



TWO DAY PRE-CONFERENCE SEMINARS

PRE-01TW: Multi-Modal Communication and Learning Strategies for Children with Significant Challenges.
Speaker(s): Linda Burkhart, Linda J. Burkhart

PRE-02TW: IPad Boot Camp - Awesome New Apps, Adaptations, Resources and Research.
Speaker(s): Therese Willkomm, University of New Hampshire

PRE-04TW: Assistive Technology Bootcamp. Speaker(s): Kirk Behnke, Region 4 Education Service Center; Mike Marotta, Advancing Opportunities

ONE DAY PRE-CONFERENCE SEMINARS

PRE-07T: Continuity in AT Use: Transitions to Support Living and Employment. Speaker(s): Gayl Bowser, Independent Consultant

PRE-11W: Creating Communication Opportunities: Let's Give Them Something to Talk About! Speaker(s): Susan R. McCloskey, Volusia County School Board, Florida; Pamela Judge, Volusia County School Board, Florida

PRE-16W: After the Assessment: Strategies for AT Implementation.
Speaker(s): Gayl Bowser, Independent Consultant

PRE-17W: But do they WANT it? Better matching consumers with AT. Speaker(s): Marcia Scherer, Institute for Matching Person & Technology; Susan Zapf, Ph.D., OTR/L, Rocky Mountain University of the Health Professions; Meera Adya, Burton Blatt Institute at Syracuse University

PRE-18W: AT Research Symposium Co-Hosted by ATIA and RESNA. Hosted by: Ben Satterfield, Ed.D., GA Tools for Life, GA Tech, ATIA Research Committee; Rich Simpson, Ph.D., ATP, Univ. Pittsburg, RESNA Research Committee

PRE-21W: Assistive Technology Obligations and Options for Transitioning Students
Speaker(s): Sandy Hanebrink, Touch the Future, Inc.; Robin Jones, Great Lakes ADA Center, UIC; Kristi Voelkerding, Easter Seals of Massachusetts

Review a complete listing of seminars including abstracts, learning objectives and speaker bios at this ATIA pre-conference seminar Web page

For lodging information visit ATIA's Orlando Lodging Web page

AAC-RERC: State of the Science Conference!
On June 28, 2012, over 60 persons who use AAC, technology developers, researchers, clinicians, and agency personnel will meet at the State of the Science Conference hosted by the RERC on Communication Enhancement (AAC-RERC).
The AAC-RERC is one of many Rehabilitation and Engineering Research Centers (RERCs) supported by the National Institute on Disability Rehabilitation and Research (NIDRR). The goal of the conference is to review current issues in AAC, and to identify needed research and development so as to better support the communication goals of persons with complex communication needs.

The AAC-RERC conference will be held in conjunction with the RESNA conference in Baltimore, MD. Leading up to the event, members of the AAC-RERC worked with AAC researchers, manufacturers, and persons who use AAC to publish a special issue on AAC in the RESNA journal: Assistive Technology. From this series of articles, two key areas were identified for presentation and discussion at the State of the Science Conference.

First, Janice Light (Penn State University) and Melanie Fried-Oken (Oregon Health and Science University) will speak on the topic of language and learning considerations to keep in mind when designing AAC technologies for individuals with complex communication needs. Their goal is to challenge the AAC field to consider ways to re-design AAC systems and interventions in order to enhance effectiveness and reduce the cognitive load and learning demands of AAC technology. In their presentation, Janice and Melanie will reach outside the field of AAC, and present key research from related areas (e.g. research on visual cognitive processing, motor skill development, working memory, language development/ loss) that might affect AAC learning and use.

Second, Jeff Higginbotham (SUNY at Buffalo) and Susan Fager (Madonna Rehabilitation Center) will speak on the topic of adaptive access for people with communication, motor, and cognitive challenges. They plan to discuss the challenges faced by individuals with complex communication needs to use modern AAC systems for face-to-face social interaction, writing, social media, and general purpose computing. Jeff and Susan will also examine the transformative force of new technologies on AAC access methods and device design.

Panelists, open discussion, and break out groups will follow each speaker. A keynote by David Beukelman (University of Nebraska-Lincoln), and a presentation by Graham Pullin (University of Dundee) on innovative approaches to the development of assistive technology will also be a part of the day.

After the conference, the discussion will continue on July 30, 2012 at the ISAAC conference in Pittsburgh, PA. There, AAC-RERC partners will be gathering input on "future directions" for the field of AAC.

Information from all of the AAC-RERC events will be summarized and included in the final State of the Science report to NIDRR. This is a time of rapid change in the fields of communication and technology - careful consideration of the views of a wide variety of stake-holders will provide a strong foundation for future research and development in AAC.

-Pam Kennedy, AAC-RERC Writers Brigade; and David McNaughton, Penn State University
ISAAC 2012: 15th Biennial Conference Features Presenters Across Various Disciplines


The 15th Biennial ISAAC Conference is being held in Pittsburgh, Pennsylvania, from Saturday, July 28 through Saturday, August 4, 2012, featuring topics specific to the field of Alternative and Augmentative Communication (AAC). Representatives from over 34 countries and 41 U.S. states will be taking part.
"ISAAC conferences are well-known for providing people who use AAC and their families with exciting opportunities to share knowledge and experiences. ISAAC 2012 will achieve this, and will also have the distinction of including premier researchers, clinicians and developers who are recognized leaders in their fields," says Dr. Katya Hill, co-chair of ISAAC 2012 and Associate Professor at the University of Pittsburgh. "Contributing to the list of internationally recognized speakers, are David Dikter and Caroline Van Howe from ATIA, who will be presenting results from the survey on AT needs that was conducted in collaboration with ASHA. ISAAC 2012 will provide attendees with opportunities to gain insight into many important aspects of AT/AAC research, practice, and public policy. In addition, ISAAC 2012 has grown in both number of sessions and exhibitors. This growth has been achieved, in no small measure, as a result of the exciting new partnership between ISAAC and ATIA."
Each day of the conference emphasizes a different theme from the following:
the state of AAC science, clinical practice and user/family issues worldwide;
AAC intervention for autism spectrum disorder and literacy;
"Apps and Artists," starting with an App Developers Forum where AAC stakeholders and app developers will come together to discuss issues related to research and development of communication, language and educational apps to devices and tablets;
adults with acquired disorders who use AAC, with a special BCI State of the Science plenary.
ISAAC 2012 highlights include:
an AAC camp celebrating The Artist Within for up to 25 children who use AAC from around the world. AAC camp will kick-off all that ISAAC 2012 has to offer.
pre-conference instructional courses with well-known presenters, including: Sarah Blackstone, Linda Burkhart, Jane Korsten, Libby Rush, Gail Porter, Gail Van Tatenhove, Carole Zangari, to name a few. Special preconference activities include workshops on: Apple AAC apps, ADA accessibility standards/requirements and "Dysphagia and the AAC World."
innovative programming specifically for people who use AAC and families
Learning Labs as part of the exhibit hall for small, private product demonstrations and training by vendors/exhibitors.
an AAC Research Symposium on August 3-4 at the University of Pittsburgh.
A one-day registration option is available and, in an effort to involve the community, the exhibit hall is open and free to the public.
For conference and hotel registration, visit our
Web site
. To stay informed on conference developments, find us on
Facebook
.
The
International Society for Augmentative and Alternative Communication (ISAAC)
is a membership organization working to improve the lives of children and adults who use AAC. ISAAC's
vision
is that AAC will be recognized, valued and used throughout the world. ISAAC's
mission
is to promote the best possible communication for people with complex communication needs.
Help Emerging AAC Nations During ISAAC 2012!

The International Society for Alternative and Augmentative Communication (ISAAC) is collecting books, resource manuals, training DVDs and/or videos for distribution to ISAAC members from emerging AAC nations during its ISAAC 2012 conference. The event will be held in Pittsburgh, PA, July 28 - August 4, 2012.

If you have augmentative and alternative communication (AAC) books or other related material that you no longer use, or feel might help someone or some organization, this is your chance to clean off your shelves and make valuable resources available to others at the same time. By donating resources you will be directly supporting the growth of AAC throughout the world.

You can either drop off your donations at the ISAAC booth at the conference or, alternatively, send us a list of the books or other materials that you are able to offer. At the ISAAC BUILD meeting, we will then make this list available to people from developing countries. They can then each draw the name of one book that they would really like to receive. We will match you to the person from the developing country and ask you to mail the book directly to that person, via surface mail, to save costs.

If you have any questions, please email Juan Bornman
or Rajul Padmanabhan.

--Amy Goldman, MS, CCC
Patient Provider Communication: An ISAAC Pre-Conference Workshop


Saturday, July 28, 2012, Westin Hotel, Pittsburgh, PA

On July 28, speech-language pathologists, audiologists, nurses, doctors, healthcare administrators, and family members who are looking for new ways to facilitate communication between patients and providers in healthcare settings will get a unique opportunity to participate in a one-day, hands on workshop. Experts representing five different countries are coming together at the ISAAC 2012. The workshop, "New Roles for AAC Across the Healthcare System," offers participants opportunities to share the experiences of leaders in the emerging new field of patient-provider communication.