"Great works are performed not by strength but by perseverance.

"


~ Samuel Johnson



Inspired Giving
Students Raise Funds in Alumna's Honor

In 1993, Hayley Wester was Valedictorian of her graduating class at Lakehill and voted "most likely to succeed" by her classmates. After a distinguished college career at Stanford, her successful life was cut short at the age of 23 due to complications from cystic fibrosis. Cystic fibrosis is an inherited chronic disease that affects the lungs and digestive system of about 30,000 children and adults in the United States and 70,000 worldwide.

Hayley, who was diagnosed at an early age, never let her cystic fibrosis stand in her way. At Lakehill, she served as president of the National Honor Society (NHS) and the Pan American Student Forum (PASF), and was honored with a PASF Cultural Exchange Program scholarship.

Members of Lakehill's NHS and PASF are honoring Hayley, her legacy, and her courageous life with cystic fibrosis by making a donation on her behalf to the Cystic Fibrosis Clinic at the Hospital Nacional de Niņos in San Jose, Costa Rica.

The groups have planned a series of events, including bake sales, a car wash, a spaghetti dinner, and a tamale sale, to raise money for their cause.

Lakehill Headmaster Roger L. Perry remembers Hayley well. "She was one of the most courageous and optimistic people I have ever encountered. It is so appropriate for our students to celebrate her life and honor such an outstanding individual."

Joan Mayo, who was Hayley's Spanish and chemistry teacher at Lakehill, has maintained contact with the family through the years. "Hayley never thought of her cystic fibrosis as limiting," explains Mayo. "She made big plans and always followed through with them. Even now, when something seems difficult to me, I will think of Hayley and feel inspired."

In March of 2011, Mayo and co-sponsor Kyle Smith, along with fifteen Lakehill students, will present their gift to the clinic in Hayley's honor during a week-long trip to Costa Rica.

Sports Spectacular
Lakehill Senior Named McDonald's Scholar Athlete
WFAA-TV Channel 8 has selected Lakehill senior Sarah Baker as a McDonald's Scholar Athlete.

Sarah, one of only seven North Texas students selected from hundreds of applicants, was recognized for her scholastic achievement, athletic ability, and overall community and school involvement. WFAA-TV Channel 8 and McDonald's have been recognizing outstanding high school athletes in North Texas since 1989.

Sarah was interviewed this week by Dale Hansen, Sports Director, of WFAA-Channel 8, for the Sunday Sports Special program that will air on September 26 from 10:30-11:00 pm.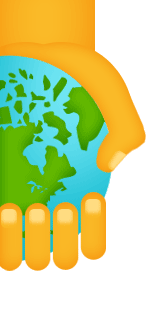 Rewarding Good Deeds
Awards Programs Recognize Volunteer Spirit

Prudential Spirit of Community Awards

Students in grades 5 - 12 who have made a difference by volunteering in their community over the past year could win $1,000 and a fabulous trip to Washington, D.C. next May by applying for a Prudential Spirit of Community Award! Even more importantly, they could win recognition that might inspire other people to follow their example.
It's easy to apply:
Once you have completed your online application, go to the "Certification" page to either e-mail certification instructions to

Ms. Ekstrom

, or to print them out and hand deliver them. This must be done by November 1, 2010.

Print out the signature page of your application, sign it, have a parent or guardian sign it, and then submit it to International Scholarship and Tuition Services by November 1, 2010. You may either fax it to (615) 627-9697 or upload it to the online application site.

The Awards Committee will then select a Local Honoree and nominate them for state-level judging. For more information, please see Ms. Ekstrom.
Presidents Volunteer Service Award
The President's Volunteer Service Award program honors Americans who, by their demonstrated commitment and example, inspire others to engage in volunteer service.
Individual honors are available to all Lower, Middle, and Upper School students. Recipients receive an official President's Volunteer Service Award lapel pin, a personalized certificate of achievement, and a congratulatory letter from the President of the United States. Service hours may be counted from April 1, 2009 to April 1, 2010. All applications are due to Ms. Ekstrom on April 1, 2010. Awards will be presented at the Spring Awards program.
All Lakehill students are encouraged to participate. Students are responsible for tracking their own hours and getting the required signatures.
Get more information about the award
.
Download the tracking form
.
Who's New?
Faculty Spotlight on Sophia Smith-Savedoff

Sophia Smith-Savedoff joins the Lakehill faculty this year, teaching fifth grade World Geography and seventh grade history, as well as a speech and debate elective.
Smith-Savedoff is most recently from Burlington, Vermont, home of Lake Champlain and the Green Mountains. Her family moved frequently in her youth and she attended high school at the International School in Geneva, Switzerland. Smith-Savedoff received a B.A. in Interdisciplinary Studies from Cornell University in Ithaca, New York and a Master of Arts in Teaching from the University of Vermont in Burlington. x
A multifaceted individual whose talents include singing, playing the fiddle, and folk dancing, Smith-Savedoff also enjoys hiking and cooking in her spare time.
Smith-Savedoff says she is impressed by the variety of opportunities available at Lakehill and the level of involvement of the students. But what has made the biggest impression on her is the friendliness of the students and staff. "During my initial interview, I watched as everyone greeted each other by name," she explained. "I knew right then that I wanted to work at Lakehill."
Photo by Ron Gavinski

Sports Snippets
Get That Warrior Spirit!

What's Happening?
September 15
Sally Foster Orders Due!

September 17
PASF Bake Sale benefiting Cystic Fibrosis Fund (all lunches)

September 17
Trek for Tech Design Contest
Entries due by 3pm!

September 19
Previews College Fair,
1-3 pm, ESD
Lakehill families are invited to attend College Previews, an annual college fair, on Sunday, September 19 at Episcopal School of Dallas. Over 200 colleges and universities from around the nation will be represented. Admission is free.
September 20
Senior Class Parent Meeting,
6:30pm
September 23
Admission Preview
, 9:30am
Information session for prospective Lakehill Families
September 24
Parent Faculty Club (PFC) General Meeting,
8:15-10 am, Cafeteria
Join us for the PFC's first General Meeting of the school year. Coffee and light refreshments will be served.
Find out more about fall Community Service opportunities.