Thanks to everyone who attended Wednesday's
Open House.
Green with Pride
Lakehill Named Green Ribbon School


Lakehill has been recognized as a founding school in the Green Ribbon Schools (GRS) program.

The GRS program was developed by the Texas Children in Nature Coalition, whose more than 60 members include Texas Parks and Wildlife, Texas Education Agency, and Texas Department of Health and Human Services.

With a focus on healthy living for students, parents, and staff, the program encourages schools to create an environmentally-friendly campus, promote outdoor physical activity and healthy eating habits, and connect students to nature through outdoor classrooms, field trips, and the integration of nature and natural systems in curricula.

To qualify for recognition, Lakehill completed activities in each of the four cornerstones of the program: Environmentally-friendly Campus; Nature Adventure; Health, Fitness, and Nutrition; and Natural Classrooms.

College Connections
Colleges Plan Visits to Lakehill

For 37 years, 100% of Lakehill graduates have continued to college. With a record like this, it's no wonder that colleges and universities across the country are clamoring to speak to Lakehill Upper School students.
Just one week into the new school year, more than 70 colleges and universities have already scheduled visits to the Lakehill campus in September and October.
"This is a great opportunity for students to learn about a variety of colleges and universities and ask questions of admissions officers who are responsible for reviewing applications from Texas," explains Heather Dondis, Lakehill's Director of Placement. "College brochures only give students a fraction of the needed information. These information sessions give them a much better idea of what to expect from a school."
Sophomores, juniors, and seniors must sign up through their Naviance Family Connection account by the end of lunch on Friday, September 10. Freshmen have already signed up for a visit.
View the current schedule here.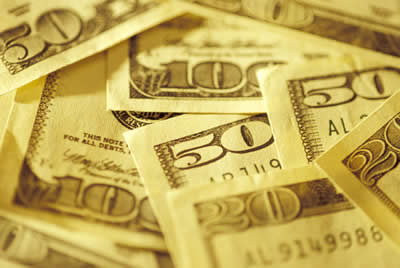 Retail Rebates
Programs Provide FREE Money to Lakehill

Do you buy groceries...drink coffee? Shop at large discount stores...love gelato? If you answered yes to even one of these questions, then you can help Lakehill earn free money.
The PFC Retail Rebates Program offers free and easy opportunities for every family to make money for Lakehill.
Check The Warrior Weekly each week as we highlight a different Retail Rebate partner.
View the complete list of earning opportunities here.
Auction Time
PFC Gearing Up for Annual Benefit

With six months until the big event, plans for Lakehill's annual benefit auction are already in full swing. Parent Faculty Club (PFC) members Caryn Jacobs, Janie James, and Ashley O'Neill are serving as this year's auction chairs. The team has been working all summer, putting together some of the big pieces for the event. Now it's time for them to ask for help.
An auction kick-off meeting, complete with coffee and pastries, will be held on Tuesday, September 7, from 8:15 - 9:15 am in the Lakehill Conference Room.
All Lakehill parents are invited to attend and no previous auction experience is necessary. As anyone who has worked on an auction already knows, there is plenty of work to go around.
Lakehill's Benefit Auction will be held
Saturday, March 5, 2010.
Last year's event raised in excess of $100,000 for educational enhancements to the school.
Who's New?
Faculty Spotlight on Carrie Irwin

As a coach and substitute teacher at Lakehill last year, Carrie Irwin says she was impressed by the school community and wanted to be a part of it. This year, Irwin has joined the faculty, teaching Middle School Pre-Algebra, Algebra I, and a Costume and Fashion History elective. She also coaches Middle School volleyball, basketball, and softball.
A native of North Carolina, Irwin grew up in Fort Lauderdale, Florida where she attended Westminster Academy, a private school much like Lakehill. She moved to Waco to attend college at Baylor University, where she earned a Bachelor of Science degree in 2000.
Prior to Lakehill, Irwin spent nine years as a buyer and planner at Zales and Fossil, using her skills in mathematics to buy product for the stores and research sales statistics.
An avid runner, Irwin has already competed in two marathons, New York and Dallas, and is currently training for the Hamptons Marathon in October.
Irwin says that her greatest joy is her students. "I am impressed by the effort Lakehill students put into their learning," she explains."For me, the best part of teaching and coaching is that look on the students' faces when they truly understand something."
Sports Snippets
Get That Warrior Spirit!


Football
The Lakehill Warriors made a proud return to eleven-man football, defeating the Savoy Cardinals 33-12 on Friday night. Senior Charles Burch rushed for 150 yards and two touchdowns, with senior John Godbey bringing in two touchdowns of his own. Sophomore Josh Wood and senior Tyler Wentz connected on a touchdown pass to complete the scoring. The Lakehill defense was in top form as well, holding the Cardinals to only 175 total yards and six first downs.
Bring the whole family for an evening of football fun at the annual
Tailgate Party at 6:30pm
on
September 3
. Free hot dogs and chips will be served. Stay to cheer on the Warriors as they take on the Frost HS Polar Bears in their
Season Home Opener at 7:30pm.
Volleyball
On
September 2
, join us as the Middle School Volleyball team takes on St. John's at 4:00pm. Then cheer on the
Lady Warriors
as they take on Cambridge in their home opener and first district match-up. JV plays at 5:00pm followed by Varsity at 6:00pm.
Support your favorite teams:
Varsity Football schedule

JV and Varsity Volleyball schedule
Varsity Cross Country schedule
What's Happening?
September 1-15


Wrap it up with Sally Foster!

The PFC kicked off its annual Sally Foster Gift Wrap Sale at Open House. The sale runs September 1-15. Order forms should be returned to the drop box outside the Main Office and extras are available. Lakehill receives up to 50% of sales, while the top seller in each division (Lower, Middle, and Upper School) will receive a $100 VISA gift card. Please contact Megan Hiltabidle at 214.287.5091 with any questions.



September 3


Spirit Day and Pep Rally, 8:55 am


Don't miss out on the first Pep Rally of the year! Students are invited to join in the fun by wearing their jeans with a Lakehill shirt! Lakehill's football, volleyball, and cross country teams will be introduced along with "Cheerleader for the Day" Heather Hines and "Warrior for the Day" Mitchell Crow. Heather and Mitchell will both take part in the pep rally and the first half of the football game.



September 3




Tailgate Party and Football Game


Tailgate at 6:30 pm, Kickoff at 7:30 pm.
The annual Tailgate Party is a favorite tradition at Lakehill. This year's event will be held on Friday evening before Lakehill's football home opener against Frost High School. Join us for fun and games, free food, and fantastic football! This is the perfect opportunity for families to spend time together and show their school spirit! Go Warriors!



September 7




Auction Kick-off Meeting,

8:15 am, Conference Room



September 9




Registration for Middle School Clubs Due!


Middle School students may participate in as many clubs as they would like, but they must register and have a parent's signature of approval. Clubs begin meeting the week of September 13. Find out more here.



September 11




Shoreline Spruce Up at White Rock Lake, 9:00 - 11:00 am


Join us at Lakehill's adopted shoreline at White Rock Lake to help clean up this neighborhood treasure. Meet at the parking lot at W. Lawther and Chapel Hill. All supplies will be provided and refreshments will be served.



September 13

Welcome to Upper School,

6:30 pm, Auditorium

Important information for freshman and their parents

September 19

Previews College Fair,

1:00 - 3:00 pm, ESD

Lakehill families are invited to attend College Previews, an annual college fair, which will be held on Sunday, September 19 at Episcopal School of Dallas. Over 200 colleges and universities from around the nation will be represented. Admission is free.

September 24

Parent Faculty Club (PFC) General Meeting,

8:15 - 10:00 am, Cafeteria

Join administrators, faculty, and parents for the PFC's first General Meeting of this school year. The meeting will highlight plans for the year and allow members to vote on this year's budget. Coffee and light refreshments will be served. Don't miss this chance to get involved!


Find out more about Community Service opportunities in September.