Our Community Partners
Commencement Ceremony Marks New Beginnings for Seniors


The Class of 2010 stands at the threshold of new beginnings and opportunities, looking forward to the new challenges ahead.

This year's Valedictorians are Rosie McCoskey and Sunjae Jung. Rosie, who has attended Lakehill since kindergarten, will attend the University of North Texas in the fall where she will study business or law. Sunjae, who entered Lakehill in the eleventh grade, will attend Northwestern University, where she will major in biology. The Salutatorian is Alex Gilbert. Alex, who has attended Lakehill since sixth grade, plans to study musical theater at the University of Oklahoma. Once again, 100% of Lakehill graduates will continue on to college. You can read more about all of Lakehill's seniors and where they are headed in the upcoming issue of

Milestones

.

Seniors will take their final walk across the Lakehill stage on Friday, May 28 at 7:30pm in Lakehill's thirty-seventh Commencement ceremony.

Lakehill congratulates the Class of 2010 and wishes them continued success. In the words of Dr. Seuss, "You have brains in your head. You have feet in your shoes. You can steer yourself in any direction you choose." Seniors, we can't wait to see where those new directions lead you.

Lakehill Honors Retiring Teachers

Tomorrow marks the commemorative end of the teaching roads for four Lakehill Preparatory School educators.

Third grade teacher Heather Hopper, math teacher Kelly Oujezdsky, French teacher Dienna Poll, and science teacher Grace Evans call it a career with the final day of the school year. With nearly 70 years of collective teaching experience between them, their presence in Lakehill classrooms will be sorely missed.


Heather Hopper plans to teach Yoga for the Special Child in conjunction with The Warren Center in Richardson as well as Heavyweight Yoga and other adult yoga classes in the North Dallas area. "I have gotten such joy from teaching for the last nine years," says Hopper. "Those moments when children really 'get it' for the first time or when a lesson takes on a life of its own make teaching so worthwhile." Hopper says she will miss her Lakehill Family the most. "So many of the faculty have become such dear friends that they are like a family. Knowing that Mr. Perry and Ms. Gajkowski are always there with an open door and open ears will be so missed. Many families have become dear friends over the years as well. I will miss seeing everyone every day!"


Kelly Oujezdsky will take on a new challenge as a research analyst and personal assistant to a local author. She will continue with her tutoring and will focus more on Total Concierge, her full service personal assistance company. Oujezdsky says she has enjoyed every minute spent at Lakehill. "I will miss my colleagues, many of whom are my closest friends, and the laughter we have shared over the years. I will always remember my students and will think of their smiling faces often."


Dienna Poll says Bon Voyage to Lakehill with plans to travel the world and live in France for a year. She is looking forward to spending more time with her family and her "three beautiful, wonderful grandchildren." As Poll reflects on her career, she is proud to have been part of a profession that makes a difference. Teachers help others realize their dreams, she says, and prepare their students everyday to take their places as future leaders. What will she miss most at Lakehill? "The daily camaraderie of the faculty," she explains. "Lakehill's faculty is comprised of some of the most effective teachers I have ever met. Their knowledge of their subjects and their methods of teaching are top-notch. Their willingness to mentor their students is amazing."


After twenty-nine years in the classroom, Grace Evans is looking forward to retirement and a much deserved break. Topping her list of plans would be spending more time with her grandchildren in Dallas and in Houston and traveling with her family. Other pursuits might revolve around the wide variety of hobbies she enjoys, such as playing bridge, working in the garden, and spending time with friends. Despite her busy, active life, Evans says that few things have been more interesting to her than the excitement of a classroom when students and teacher are connecting.


Although he is not retiring, Matt Ridewood returns home to San Antonio after nearly ten years away. He says he is looking forward to spending more time with his family there, especially little sister Danielle who is about to enter high school. In addition to pursuing his Master's Degree in History at UTSA, Ridewood will be teaching Government and Economics at his alma mater TMI-The Episcopal School of Texas. Ridewood says he has treasured being part of the Lakehill community and will miss the students that he has enjoyed teaching and coaching for the past two years.

We wish these outstanding educators much success in this future endeavors.

Performing Arts Banquets
Middle School Performing Arts students were honored on Tuesday evening during their annual Recognition Ceremony and reception.
Students honored included those in Choir, Drama, fall and spring Drama Club, and Musical Theater. The students also took time to recognize the performing arts teachers who made their experiences possible.
Two days later, the Upper School Performing Arts Banquet and Awards Ceremony was held at the Alice and Erle Nye Family Environmental Science Center. An elegant affair, the setting was a perfect backdrop for a wonderful evening of remembrances and awards. A video presentation prepared by PFC Performing Arts chair Tom Crocker showcased a highly successful performing arts season. Honors and awards were presented to students involved in Lakehill Chorale, Lakehill Singers, Drama, Musical Theater, and Thespians.
Joseph Brooks was awarded the Gypsy Robe, a tradition that recognizes the most helpful chorus member. On Broadway, the chorus member (gypsy) with the most experience wears the opening night for luck.
The importance of arts education is well documented, from enhancing the academic achievement of children to assisting them in the development of creative thinking and problem-solving. From the look of things on Tuesday and Thursday evening, the study of the arts has definitely served these children well.
Making Headlines: Lakehill in the News
Lakehill Live
Usually a "psycho" on campus is not cause for celebration, but when radio personality Psycho Shannon visited Lakehill Middle School students last week, the crowd went, well,

crazy

.

Lakehill students united in February for My Turn Day with more than 400 pledges of community service. The projects that followed not only benefited the community - they caught the attention of organizers at KISS-FM, the popular radio station behind the idea of My Turn Day. After announcing that Lakehill was the school that had made the greatest contribution to their community, KISS-FM announced a special reward: a special visit from the station and a chance to be on the air. Psycho Shannon thanked the students for their community service efforts and shared her unusual style of humor with the crowd.

Listeners can tune into KISS-FM on Friday morning (May 28) at 7:20am to hear the broadcast.





Fifth Grade Shares Memories with Seniors

Fifth grade students at Lakehillrecently completed reading The Adventures of Tom Sawyer and discussing its theme of celebrating childhood. Discussions and activities focused on recognizing the universality of childhood experience--in spite of the differences in toys and activities a century and a half ago. As an extension of this exploration, students visited Juliette Fowler Homes to spend time with the residents and let them reflect on their own childhoods. Read more here.

Elizabeth Schmitt on Jeopardy

How many times have you yelled the answer to a

Jeopardy!

question, swearing that if YOU had been on the show, YOU would have given the correct answer? Lakehill English and Theater teacher Elizabeth Schmitt knows first-hand that sometimes it's just not that easy. Read more here. Check out Elizabeth Schmitt's "Hometown Howdy" here.

Making a Difference


Brownies in Girl Scout Troop 3324 at LakehillPreparatory School wrapped up the school year with a community service project and a charitable donation from the group's cookie sales money. Read more here.




Get more Lakehill News

here

.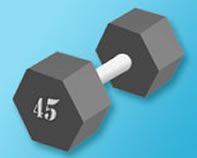 Off Season Training
The Summer Off Season training schedule has been posted on the website. Get more information here.

What's Happening?
May 10 - June 11
Big Noodle Summer Reading Book Fair!


Summer Reading Lists are available here. Enjoy easy, one-stop shopping with Lakehill's online Summer Reading Book Fair. Books can be purchased online here, with a percentage of proceeds benefiting Lakehill.

Get the 2010-2011 School Calendar here.

June 7 - July 30
Lakehill Summer Camps


The registration deadline for Summer Camps has passed, so please call first to check on a camp's availability before registering.


View the updated Summer Camps 2010 Guide, click here.


May 28


Commencement, 7:30pm, Auditorium
Reception prior to ceremony at 6:30pm



June 4




For the Love of the Lake Volunteer Appreciation Picnic


All Lakehill families are invited!
Get more information here.

June 12
Shoreline Spruce Up at White Rock Lake
9:00 - 11:00am
Meet in the parking lot at W. Lawther and Chapel Hill
July 15
Registration papers due to the Main Office.