Our Community Partners
Middle School Performs

Beauty and the Beast
The Middle School Performing Arts department invited audiences to step into the enchanted world of
Disney's Beauty and the Beast, Jr.
, the young performer's version of the modern Broadway classic, on Thursday morning and again on Friday evening.
Audiences were transported to a lovely French provincial town where the beautiful Belle lives with her father - a dotty inventor. When her father doesn't return from a trip to the local fair, Belle rushes off to find him. To her dismay, she discovers he is being held captive in an old castle by a horrible beast. She trades her freedom for his and the "tale as old as time" begins. How Belle tamed the unfortunate Beast and his ultimate transformation into a handsome prince enthralled the audience. Filled with spectacular costumes, the musical brought the entire Lakehill community together for family theater at its best.
The musical featured more than half of the seventh and eighth grade students. Eighth grade leads included Maia Heard as Belle, Connor Cumpton as the Prince/Beast, Daniel Landers as Gaston, and Cameron Gavinski as Lefou. Other key roles included Johnathan Page as Maurice, Drew Norman as Cogsworth, Harrison Gowan as Lumiere, Allegra Schmitt as Babette, Kelly Werther as Mrs. Potts, Emily Allton as Chip, and Caroline Boles as Madame de la Grande Bouche. Courtney Hume, Alexandra Fincher and Emma Jenevein served as Assistant Directors.
The musical was co-directed by drama teacher Victoria John and music teacher Linda Booth, who began their musical theater collaboration ten years ago with 18 students. This year's cast of 45 was a record high. While both admit that working with a cast that large has its challenges, they feel the end result was worth the effort. "The affirmative sound of the performers cheering their peers after Thursday's performance says it all," explains John. "We can only hope that the challenge of moving out of their comfort zones will ultimately stretch their personal character development. Once again, the students remind us that we are all teachers and learners. We all grow from this experience."
Lower School Students Enjoy Field Day Despite Weather


Even the ominous clouds that threatened overhead could not dampen the spirits of Lakehill's Lower School students as they participated in their annual Field Day on Friday. The afternoon of fun and games at the Main Campus was sponsored by the PFC. Optimistically called "Fun in the Sun," the action-packed games included everything from water balloon launching and tug-of-war to potato sack races and an obstacle course.

Students, dressed in class shirts proudly displaying their team names, began their day with a Parade of Classes through the hallway and onto the field, led by Ava and Madison Cunningham. The girls, wearing 2010 sashes and tiaras, were Lakehill's first Field Day Marshals, a highly desirable title offered at Lakehill's auction. Ava and Madison blew their whistles to start the games and officially welcomed the students to the event. Students began with their class cheers and finished the day with an icy treat. Organizer Heidi Alexander and her parent volunteers manned the events and made sure that everything ran smoothly.

Students were able to finish most of their games before the skies opened and the rain began. Their smiling faces confirmed that the rain was no match for their fun in the sun.

Baccalaureate Offers Time for Reflection, Thanks

Lakehill's Baccalaureate Ceremony was held on Sunday, May 16 at the Alice and Erle Nye Family Environmental Science Center. The natural beauty of the ESC was a fitting backdrop for an afternoon of thoughtful reflection and heartfelt emotion.

One by one, each member of the Class of 2010 took the stage to reflect on their years at Lakehill and to publicly thank those individuals who helped them along the way. During this hectic time of year, it seems important to allow our graduating seniors the time to take pause and acknowledge that no one who achieves success does so without acknowledging the help of others. Thurgood Marshall once said, "None of us got where we are solely by pulling ourselves up by our bootstraps. We got here because somebody - a parent, a teacher... - bent down and helped us pick up our boots."

The Class of 2010 includes many students who have attended Lakehill for 12-13 years and the thanks were many. The entire faculty joined the students, their families, and supporters to look back on a road well traveled.

Members of the Senior Class are currently completing two-week internships as part of their graduation requirements. They will take their final walk across the Lakehill stage on Friday, May 28 in Lakehill's thirty-seventh Commencement Ceremony.

Making the Grade
Students Honored on Language Exams


Several Lakehill world language students attained national recognition for excellent performance on the 2010 National Spanish and French Examinations.

Students from Lakehill earned a total of eight medals on the National Spanish Exam - five silver and three bronze - along with seven honorable mentions. Lakehill medalists include

John Godbey

,

Alison Hanson

,

Marianna Eboli

,

Brandon Kinard

, and

Kaitlyn Wilson

, silver; and

Kara Gamboa

,

Christopher Smaby

, and

Charles Burch

, bronze. Honorable mentions were awarded to

Davis Clark

,

Kurt Norman

,

Joel Rizzo

,

Arden Stringer

,

Leia Unger

,

Sarah Baker

, and

Alex Gilbert

. The National Spanish Examination, which is conducted each year by the American Association of Teachers of Spanish and Portuguese, measures a student's knowledge of Spanish against a national standard.

The National French Exam, conducted each year by the American Association of Teachers of French (AATF), measures a student's knowledge of French against a regional and national standard. Six Lakehill students were recognized on the exam with Certificates of Accomplishment:
French 1:

Marianna Eboli

;

Sterling Gavinski

;

Harrison Gowan


French 2:

Ruth Godbey


French 3:

Stephen Thompson


French 4:

Rosie McCoskey



Students at Lakehill have a long history of achievement on these exams, thanks to the dedication of Spanish teachers Joan Mayo and Lou Wilkin and French teacher Dienna Poll. "Attaining recognition on these examinations is very prestigious and we are extremely proud of these students for their hard work," said Joan Mayo, Foreign Language Department Chair.

Making Headlines: Lakehill in the News
Hannah McCue Selected as HOBY Ambassador

Lakehill sophomore Hannah McCue served as Lakehill's representative last week at the Hugh O'Brian Youth Leadership (HOBY) seminar, held May 13-16 at Texas Christian University in Fort Worth. Read more here.

Art Start
Students in Cat Huitt's Lower School art classes received a special opportunity this month to showcase their work. Read more
here
.
Soccer Success
Lakehill teams put forth herculean efforts at the YMCA Spring Soccer Tournament, with both the first grade team and the third/fourth grade team taking first place in their divisions. Read more here.
Get more Lakehill News
here
.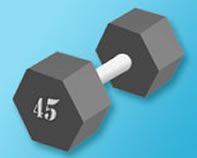 Off Season Training
The Summer Off Season training schedule has been posted on the website. Click here to view.
Congratulations to Lakehill junior Scout Garnsey, who was named District Offensive Player of the Year in Softball.

What's Happening?
May 10 - June 4




Big Noodle Summer Reading Book Fair!


Summer Reading Lists are available here. Enjoy easy, one-stop shopping with Lakehill's online Summer Reading Book Fair. Books can be purchased online here, with a percentage of proceeds benefiting Lakehill.

Get the 2010-2011 School Calendar here.

Lakehill Summer Camps


The deadline for Summer Camp registration has passed and many camps are nearing full capacity. Please call or to find out if space is available in a particular camp before registering.


To download the updated Summer Camps 2010 Guide, click here.

May 8 - 22

May 20
New Parent Luncheon, 11:30am, Upper Library
Upper School Performing Arts Banquet, 6:00pm, ESC

May 21
Last day of school for K-5
Lower School Skating Party



May 24 - 26


MS and US Exams
Get the Exam Schedule here.



May 28


Commencement, 7:30pm, Auditorium
Reception prior to ceremony at 6:30pm



June 4


For the Love of the Lake Volunteer Appreciation Picnic
All Lakehill families invited!
Get more information here.