Lakehill Hosts Kite Day Celebration
A breezy day, a kite, and a kid - a Saturday morning at its finest. This old-school pastime became a new favorite for hundreds of students from Bayles Elementary and their families during this year's annual Kite Day celebration on March 27.

The fields at Lakehill's Roger L. Perry Campus provided the perfect location with just the right amount of wind. Volunteers handed out over 300 kites while Lakehill eighth and eleventh grade students offered guidance to novice kite fliers and their families.

As the sky came alive with hundreds of colorful, dancing kites, there was a noticeable feeling of satisfaction on the ground. And no matter how many times a kite would fall, there was always another chance to get it back in the air. True happiness. Over and over again.

Upper School to Perform

Reviving Ophelia

Lakehill's Upper School Drama Department will present the Dallas premiere of

Reviving Ophelia

on April 16 and 17 at 7:00 pm in the Charles J. Wyly, Jr. Auditorium. Based on Dr. Mary Pipher's groundbreaking 1994 book

Reviving Ophelia, Saving the Lives of Adolescent Girls

, this is the gripping story of four teenage girls battling the corrosive influences of popular culture and searching for their personal North Star that will guide each girl home.



Reviving Ophelia

takes on the issues of the day, including identity, body image, bullying, binge drinking, and dating abuse, and brings them to life on stage as the four young women share their stories. Playwright Cherie Bennett skillfully lightens the drama with humor, tracing the interconnected lives of these four girls from first grade through middle school, and then through high school to graduation and young adulthood. The play received the 2006 Macy's New Play Prize for Young Audiences. "I hope audiences enjoy this performance and that it opens the door for healthy conversations," said director Elizabeth Schmitt.

The play is recommended for Middle and Upper School audiences and adults. Parents of Middle School students are especially encouraged to attend with their children. Because the play is designed to spark community dialog, a post-performance discussion will follow each show. These discussions will be led by Sarena Edwards, a counselor with Girls to Women, a multifaceted medical practice dedicated to meeting the physical and emotional needs of young women ages 10-25. Audience members will be able to write down questions during a ten-minute break after the show. The discussion will last for 30 minutes after each performance.

The four girls are played by Lakehill students Kaitlyn Wilson, Cally Pope, Alison Hanson, and Clair Heimburger as the title character. Other cast members include Harrison Boyd, Hagen Hauschild, Brandon Kinard, Callie Rhoades, Hannah McCue, Sydney Moore, Arden Stringer, Katherine Crocker, Taylor Pike, and Scout Garnsey. Joseph Brooks serves as Stage Manager and Rosie McCoskey as Assistant Director.

"I am so proud of these students and what they are bringing to their performances," Schmitt said. "I think they were surprised by how many issues are dealt with in the play. They are honored to be a part of a piece of theater that confronts contemporary issues and opens a dialog about them."

Tickets are $5 for the general public, $3 for Lakehill students, and may be purchased at the door. The play runs approximately 70 minutes.

Katherine Crocker Honored by Magazine
Do you volunteer? Maintain a job? Have a stellar GPA or are otherwise amazing? That's what The Next Step Magazine asked high school students across the country. All Upper School students were encouraged to enter.

The magazine's annual Super Teens contest generated hundreds of applications from top students across the country. Lakehill junior Katherine Crocker was selected as one of only 20 young Texans honored as a Super Teens Winner.

Katherine says some of the qualities that help her stand out are her cheerful demeanor, dedication to her extracurricular activities, and leadership skills. A seasoned performer, she has been involved in dance for 15 years and has studied piano for 11 years. An active Girl Scout for 11 years, Katherine recently earned their highest honor, the Gold Award. While she plans to major in either nutrition or journalism in college, her love for dance and music could equate into pursuing those passions as a minor.

Winners of the contest were featured on the cover and inside the March edition of The Next Step Magazine. The magazine provides information on college planning, career choices, and life skills to help students plan their lives after high school.

A Good Kid

Classroom Connections
Kindergarten

Egg-citement
Lakehill's kindergarten students were eager to greet the spring weather last week with an
egg-ceptional
line up of activities.
The students were visited by egg-laying animals such as snakes and fish, and were surprised to learn about animals other than birds that lay eggs.
Students also completed a variety of
egg-periments
, including dissecting a hard boiled egg and identifying the parts and demonstrating how books can be stacked on top of four hard boiled eggs without the eggs cracking.
The highlight of their study was the Egg Drop, an annual event that always draws a crowd of observers. Students were instructed to create a contraption that would hold an egg. From a bird's nest to a rocket with a parachute, and everything in between,the contraptions were thrown off the roof, to the delight of the children below. Although the challenge is to keep the eggs safe, the messiest results sometimes seemed to be the most fun!
Joseph Nall Takes Second in District Golf Tournament

Lakehill's Varsity Golf Team competed in the Division 3A District 2 District Tournament on March 29 at the Eagle's Bluff Country Club in Bullard, Texas. The team finished fifth in the tournament. Lakehill junior

Joseph Nall

missed winning the tournament by only two strokes. His outstanding second place finish in District earned him a spot in the Regional Tournament on April 12 at Indian Creek in Carrollton.

Lakehill Tennis Prepares for District Tournament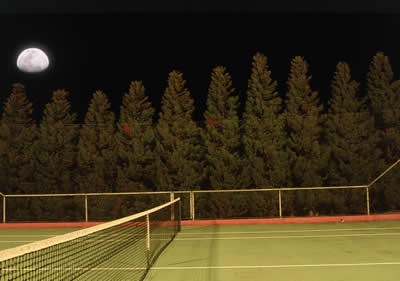 Lakehill's Varsity Tennis took on Shelton on Wednesday at home. The team is preparing for the District Tournament, to be held April 6-7 at Tyler All Saints.





View the complete Athletic Calendar

here

.



What's Happening?
April 2 - April 5




Holiday - No school





April 16 and 17


Upper School Play:

Reviving Ophelia


7:00pm; Charles J. Wyly, Jr. Auditorium



April 17




Junior-Senior Garage Sale


Donations now being accepted every day before and after school.
Find out more here.

April 20-23
Scholastic Book Fair
7:45am - 4:00 pm and April 22 before Lower School Spring Fling
Held in the Main Hallway
Get more information here.

June 7 - July 30
Lakehill Summer Camps
Registration NOW OPEN!
New format, new camps, great value!
To download the Summer Camps 2010 Guide, click here.