Summer Camps Offer New Format, Programs
With the winter weather still in full force, Lakehill turned its attention toward the warmer months and began preparing for summer with the unveiling of its new Summer Camps program - complete with a new format and a variety of new camps.
Lakehill Summer Camps offer programs for boys and girls entering kindergarten to twelfth grade, with weekly sessions beginning June 7 and ending July 30.
From computer technology, nature exploration, and outdoor education to academics, performing and visual arts, and sports, parents are sure to find camps that will turn summer into a learning adventure for their child.
Don't miss the new offerings this year in forensic science, ecology, cooking, photography, stop-motion animation, and more! There is even a PSAT/SAT Boot Camp for high school students looking to get a head start on their preparation for these tests.
Lakehill Summer Camps are unique in offering quality, teacher-led camps at an affordable price, with FREE before-camp and after-camp care available every day. Camps are $200 per week for a half-day session (up to five hours per day) or just $275 per week for a full-day session (up to 10 hours per day). Camps will be offered both at Lakehill's Main Campus and at the Alice and Erle Nye Family Environmental Science Center. So, who's ready for summer?
To download the Summer Camps 2010 Guide,
click here
.
Ready to Groove
Auction Items Site Goes Live
The Parent Faculty Club (PFC) Auction Committee is hard at work putting the finishing touches on the auction and the message is clear...on Saturday, March 6, everyone will be Groovin' in the Garden. This is one event you don't want to miss!

Join Lakehill parents, friends, and faculty from 6:00 pm until midnight at the Discovery Gardens at Fair Park. Fabulous treasures, from designer jewelry and vacation getaways to special time with teachers and one-of-a-kind class projects and baskets will be available in the live and silent auctions. These projects and baskets alone are worth the trip!

NEW - Check out all the great items up for bid here.

Make reservations here.

The Committee is available every morning during carpool. Drop off your RSVPs and donations, get raffle tickets, and buy t-shirts - then get ready to get your groove on.

Dedicated Delegates
Fourth Grade Mini-Musical Brings History to Life
The work of many minds, the U.S. Constitution stands as a model of cooperative statesmanship and the art of compromise.

Lakehill's fourth grade students recently brought history to life as they shared the story of how the Constitution was created. To coincide with their study of American history, students performed the mini-musical, "Shh! We're Writing the Constitution" on February 19 for Lower School students and parents.

The story focuses on the Constitutional Convention of 1787 and the trials and tribulations of the delegates as they worked to create an ordered system of government.

The cast featured the fourth grade students as delegates to the Convention, and included Warren Lester as George Washington, John Spencer Mustin as James Madison, Bailey Hollingsworth as Alexander Hamilton, and Hayes Dunlap as Benjamin Franklin. The students were under the direction of Linda Booth.
Classroom Connections
The Heart of the Matter
As Lakehill second graders wrapped up their study of the human body, anxious thoughts turned to one of the most anticipated field trips of the Lower School experience. The annual trip to the Museum of Nature and Science to participate in a hog heart dissection is a much talked about, possibly life changing event for Lakehill's second grade students.
The hog heart is the organ of choice as it is almost identical to the human heart, although much larger. The students, wearing gloves and goggles, work in teams to dissect the heart and explore the various parts.
Although the dissection is actually geared toward Middle School students, every year the docents rave about the preparedness of the young Lakehill students. "We learn so much about the heart before attending this trip," explained Patti Brooks. "The students always impress the docents with their knowledge, enthusiasm, and expertise with this activity."
Lakehill Spring Classic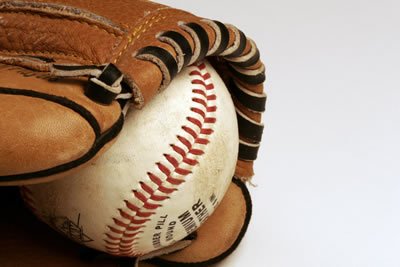 Lakehill plays host to the second-annual Lakehill Spring Classic on Thursday, February 25 through Saturday, February 26.

Games begin at 2:30pm on Thursday at the Warrior Athletic Complex, and continue through the Championship games on Saturday afternoon.


View the complete Athletic Calendar
here
.
What's Happening?
February 25, 26, 27
Lakehill Spring Classic, Baseball and Softball tournament

February 26
7th and 8th grade Dance, 7:00 - 9:00pm at the ESC.
March 1
8th - 11th grades Elective Assembly, 9:05 - 9:30am


March 3
Parent Teacher Conferences
Conferences will be held on Wednesday, March 3. For Upper and Middle School conferences, parents may begin calling on Tuesday, February 23 to schedule. Please remember that conferences must be scheduled by speaking to Mrs. Kidder; email and phone messages cannot be accepted. Click here for information and guidelines.
March 5
National Latin Exam - 1st period
March 6
Thespian Society Induction at the ESC; 7:00pm

March 6
Lakehill Benefit Auction, Groovin' in the Garden;
6:00pm - midnight
Get more information here.
Make your reservations here.

March 8 - 11
Middle School Adventure Week



March 12


No classes for Middle School



March 15 - 19


Spring Break - no classes