Your Ship is at the Dock -
Are You at the Airport?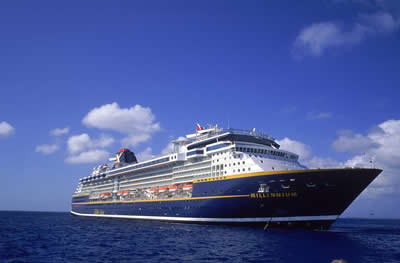 At one time or another, we have probably all had the feeling that we were in the wrong place at the wrong time. Has that ever happened to you?
No matter how hard you tried it often seems as though your efforts don't quite put you where you need or want to be. If this experience is repeated often enough, you might begin to settle into limiting beliefs such as "nothing I do is good enough", "good things don't happen to me" or "I'm such a failure".
As you might suspect, if we listen to those beliefs long enough you might just begin to believe them. That's what I call focusing on what you don't want. Or, being somewhere other than where you say you want to be. Remember, your thoughts, create your feelings. Your feelings create your actions and your actions create your results.
You don't have to abandon what you wanted. Your limiting beliefs are readily available to give you just the excuse or justification you need to stay stuck, blame your external reality or keep you comfortable. That pay off is small in comparison to the costs of repeatedly not following through on what is important to you. Your self-esteem, self-confidence, self-trust, energy and vitality are diminished every time you don't follow through on your promises to yourself and others.
What you focus on will be magnified. I suggest you focus on what you want, not what you don't want.
To course correct and get back in alignment with what you want, it will require you to pause and observe what worked and what didn't work. Just because you have a thought doesn't mean you have to follow it. Remember, the ego is a trickster and it wants to keep you playing safe and small. Is that what you really want?
Don't judge your mental, emotional or physical efforts as good, bad, right or wrong. They either work or don't work. You can use the information in your inquiry to get back on track with moving towards your goal, dream or desire.
Don't follow the map to the airport when your ship of dreams, goals and desires are at the harbor.
Here are 3 questions to keep you on track.
1.) What do I want?
2.) What qualities (i.e. courage, acceptance, integrity, forgiveness, etc.) do I need to integrate, learn or practice to accomplish my goal, dream or desire?
3.) When am I going to start?
Remember, you have all you need for whatever comes up!
Contact me at 985-860-8861 or denise@empoweringpotential.com to partner with you in co-creating your guided action plan towards Living Fully Expressed!