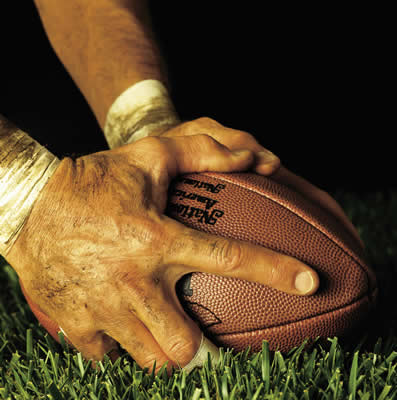 It's Super Bowl Sunday and while I will not be watching the game, I am noticing what I can learn about the dynamics that make it such a talked about and watched event.
What fascinates me about the Super Bowl is how it relates to life. Just think of the many facets that make up the Super Bowl.
Just like in the game of life, it all begins with a goal, dream or vision. Imagining yourself at some point in the future being a part of something great. Whether it is being a contribution or in reaching your own full potential. You could say it is living fully expressed.
For those teams bringing their goals, dreams or vision to fruition today, imagine what it took from each person in the line up. The years and years of relentless practice, training, conditioning, learning, being open to coaching, changes of ownership, leadership structures, new players and positions, moving families, uprooting children, losing seasons, constant changes, etc.
Just like in life, you don't just wake up one day and make it to the Super Life. It takes years and years of relentless practice, training, education, conditioning, learning, coaching, losing or not quite getting what you want, changes in jobs, relationships, financial status, friendships, personal interests, etc.
What's important and what makes it eventually be that Super Life is being open and willing to be present to what each day brings without losing sight of who you are and what you want it to be in the future. From that place you can notice what is different between the two and create your game plan to make it your SUPER LIFE in each experience. One aspect alone does not have to determine or diminish your future.
You are the owner and creator of your game and your life. You get to choose who and what is on your team, in your locker room, in the stands and on the field with you.
Setting up your game/life: Aspects to consider in any game worth playing are noted in red.
Who are your Coaches/Mentors/Teachers? - Who are you trusting to give you honest, effective and constructive, information, feedback, insight, perspective and options?
Who are your Cheerleaders? - Who lifts you up, believes in you, wants the best for you?
How are you
Marketing
yourself? - Do others see their possibilities expanded by being part of your game and your life? Do others want to be on your team?
Does your current Advertising of yourself project you as a winner or loser in the game of your life? In other words, do you blame, complain or explain why you aren't where you say you want to be or are you taking responsibility for your life?
Whose Rules/regulations are you playing by? - Good news, you get to make up the rules and update the standards by which you have been playing. Be willing to update the rules from your previous programming from prior upbringing and conditioning.
What Tools for Success are you using, depending on to move you in the direction of living fully expressed?- Do you have adequate systems, structures, practices, scheduling, boundaries, standards, conditions of satisfaction, resources in place to bring the plan to fruition?
What are the Costs, Penalties, Consequences of not living fully expressed? Where will you be in 5 yrs. if you don't play to live a life you love?
What's the
P
ayoff
? What opportunities and possibilities will be available to you as a result of choosing to live a life you love? In other words, how will your life be different?
What History, Identity, Legacy will you leave behind as a result of how you played your game of life? Will that make this world a better place for your heirs and future generations or will it subject them to helplessness, hopelessness and struggle?
What Mindset, Attitude, Moods will support you in being inspired and motivated to play full out, no excuses?
Rather than being a
SPECTATOR
in the game or life of others, how can you show up for your own game and quit using others to avoid your life?
Don't let this Super Bowl go by without paying attention to how you can use this model to be a champion in your own life!
SHOW UP FOR THE GAME OF YOUR SUPER LIFE!!!
I am your coach, mentor, teacher and partner in creating and living your SUPER LIFE!!!
Contact me by phone, 985-860-8861 or email, denise@empoweringpotential.com