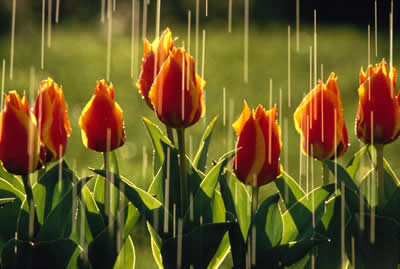 Greetings!
I hope you are well and enjoying the warmer weather. As I see more and more green grass and flowers budding, I can't help but get excited about the energy and magnificence that the new growth and color bring to my perspective.
I have lots to be grateful for and excited about. I am breaking new ground and entering new territories personally and professionally. I plan on sharing all of it with you as the details are finalized. Until then, please pay close attention to my calendar, things will be shifting.

My intention is to continue to provide learning opportunities, tools and resources that empower and inspire you to reconnect with what is important to you so that you can live an authentic life without regret, without incompletions and a sense of purpose.

What might be possible in your own life if you truly believed that you had the power and potential to create a life you love and an abundance of possibilities through the transition, change and challenges in your life?

Love & hugs,
Denise
985-860-8861
denise@empoweringpotential.com
www.empoweringpotential.com
www.ahamassageclinic.com/Life_Coaching
My interview with
POV Magazine



It Really Is All About You

That's right! It really is all about you. It is your turn to be heard, to shine, to be acknowledged, to be congratulated, to be honored, to be praised, to be cherished, to be witnessed, to realize your goals and dreams, to experience fulfilling and nurturing relationships, to get that raise or promotion, and to get what you want and need in all areas of life. You are the one that could use a break from the past and present expectations, demands, judgments, control and standards of others.
How do I know this? You are human.

From time to time we all go through stages of giving up what we want or need for the sake of others. We might do so to ease their burden and pain, share some hope, make them feel special or loved, etc. Sometimes we have done so at the expense of ourselves, our time, our energy, our money and our resources. I am not suggesting that doing for others is bad or wrong. What I am saying is that it might not be working for you anymore. The problem or disconnection from ourselves is because for most of us, just doing for others and not for ourselves has become a way of life. We are taking too much responsibility for others and not enough responsibility for ourselves.

In our wanting to be perfect parents, good neighbors, great siblings, respectable children, loving partners, supportive friends and loyal employees, we have lost ourselves and our passion and interest in our own goals, dreams, desires and vision.

Read on and see if you have been in any of these situations. If you can say no to all of these, I congratulate you and acknowledge you for doing the impossible.

You have been good boys and girls, followed the rules, colored within the lines, done everything that everyone else wanted you to do, sacrificed more than was called for, listened endlessly to friends in trouble or in pain, spent too much money on presents for people that didn't appreciate it, bent over backwards to keep the peace, did more than your share of the work at home or at the office, volunteered when you should have been doing something for yourself, watched the neighborhood kids, settled for less than you deserved, put yourself last, ate dessert when you were supposed to be eating healthy just to celebrate someone else, been afraid to lose someone, went to parties and gatherings that you didn't want to go to so you wouldn't upset anyone, cried yourself to sleep from not knowing what to do next, spent money you didn't have on things you didn't need, went out of your way to impress someone or belong to a group, drank too much alcohol to forget how lonely you were, shopped until you dropped and used retail as therapy, spent endless hours awake praying for things to be different, listened to the negative internal dialog that has kept you safe, small and stuck, been afraid to tell the truth, been afraid to risk disappointment or disapproval, done things for people to like you, respect you or think you were cool, etc.

Does any of this sound familiar? So this is what I am talking about. Look at all of this. The common denominator is YOU!!! It really is all about you.
You are the one that did all of that and you are the one that has the power, control and ability to STOP IT!!!

Well that is if you want something different than your current life situations.
You can do that by integrating the following into your life.
Speak what you want
Tell the truth
Focus on the present
Pay attention to your needs
Set Boundaries
Nurture yourself
Say NO
Establish and sustain relationships that are nurturing and supportive
Monitor your moods, energy and thoughts
Take action in alignment with what is important and meaningful to you
Take responsibility for yourself
Resign as General Manager of the Universe
Let go of what you do not need -(the internal and external clutter)
Forgive
Love
Learn
Listen
Breathe and know that you have all that you need to live a life you love!
Take the first step in practicing putting yourself first. Ask yourself these three questions.
Contact me to explore what might be next for you on your journey towards a more peaceful today and a much brighter tomorrow!
Upcoming Learning Opportunities
The Next Step: Creating an Intention & Purpose Filled Life - Feb 26 - June 11
A 4 month study
Your Next Step is a calling to be better equipped and prepared to navigate, innovate, coordinate, accept and embrace your ongoing, natural, imposed and designed transformation, evolution and potential. Why wait around and let things happen to you? What would be available if you accepted that your Next Step is to become master of your own destiny as you create the experiences and outcomes that feed your heart, body, mind and soul? The time is now to create an intention and purpose filled life.
Education for Action & Growth In A Changing Community-
- A 5 part study on consecutive Tuesday nights - March 15, 22, 29 & April 5 & 12
Change fuels our fears and anxiety, especially when we think we are alone. Our survival depends on our willingness to expose ourselves to education and information that will have us be better equipped to make choices in the midst of our everyday demands, challenges and responsibilities. It is not likely you will find solutions to a situation from the same mindset that created it. Don't be caught off guard. Within the context of community, this learning will provide the necessary education that will open possibilities as you increase your capacity for action.
Self-Care: Enhancing the Relationship with Yourself -
As we learn and mature over the course of a lifetime, it seems like we are constantly being asked to take-care of others and take on responsibilities in an increasing amount of areas of our lives. How is it that so many of us find ourselves with a common concern that we never truly learned how to nurture, restore and rejuvenate ourselves in the midst of it all? This has left us feeling disconnected from ourselves and others.

It doesn't have to be this way!
What would it be worth to you to be able to shift from disconnection, overwhelm, resentment, stress and burden to joy, passion, energy, satisfaction and fulfillment?
The time is now to embrace the spirit of self-care while learning to rejuvenate, refresh, restore and reconnect to your most valuable asset, YOU!
Awakening & Co-Creating Authentic, Dynamic & Lasting Relationships
- A weekend workshop
Our purpose for being on this planet has us in search of living fully expressed, fully realized and fully actualized lives. Our interactions with other human beings allows us to experience our individual totality as well as our individual and collective purpose and potential. The degree to which you allow yourself to awaken to all there is to learn about human relationships is the degree to which you will experience your own wholeness and totality. Hence a depth of connection that is hard to imagine or explain unless you embark on this journey with an open heartand an open mind.
Awakening Your Untapped Energy & Potential: Exploring the Wisdom in Your Shadows
- A weekend workshop
We were born innocent, curious and fully expressed. Our survival depended on others to meet our needs and make our choices. We learned, witnessed and interpreted our world with a limited vocabulary and range of possibilities. We were not equipped to process the messages, emotions, interpretations, judgments and filters that we observed and experienced in our families, friends, teachers and life situations. We didn't know what we didn't know. We built layers of protection to feel safe from the external world. We have lost our authenticity and innocence. As you find the wisdom and gifts in all of your qualities and emotions, you will reclaim and enhance the relationship with yourself, step into your power, find your voice and learn to authentically express yourself.
Contact me to explore what might be next for you!
Is your mindset limiting your overall
Health and
Well-Being?
You cannot create a solution from the same mindset that created the problem.
You can diet till the cows come home and never interrupt the emotional and unconscious eating habits.
Have you become addicted to food as a way to numb out or avoid aspects of your life?
Has food become your comfort in times of anxiousness, fear or frustration?
Are you ready to interrupt the vicious cycle of a habit that is leading you toward health risks, a compromised lifestyle or internal guilt and shame?
Contact me!

Allow me to be your partner and coach in this amazing journey of shedding the physical and emotional weight that stops you from living a life you love!
I am inviting you to put yourself first and choose Health and Well-Being as a lifestyle! The benefits and rewards available are not only physical. The mental and emotional aspects of any lifestyle transition and change are taken into account in this program.
End the cycle of self-sabotage and yo-yo diets. Every pound gained is another pound closer to health risks, low energy, reduced life expectancy & low self-esteem.


Is overall health and well-being one of your intentions in 2011? Call me, 985-860-8861 for a free consultation to begin your journey! I will be with you every step of the way.
Click here to check your BMI
Are you ready to take control of your health and well-being?
Are you frustrated with the yo-yo of weight loss and gain?
What would be available to you on the other side of accomplishing your weight and health goals?
Are you ready to experience Optimal Health?
Tap into unlimited support & coaching as you return to optimal health. You will have access to weekly doctor calls, nurse calls, nutritionist email correspondence and me, your health coach.
Click here for more information!
Click Here
for an updated Calendar of events for 2011
Your partner in possibilities
in your next step!

Visit my website, www.empoweringpotential.com for additional partnership, coaching and consulting opportunities.