Greetings!
I hope you are well and thriving! Sending you love and hugs for a Happy Valentine's Day!!!

Celebrate you and the special and unique person you are to the people in your life. We love you! Now practice self-love and go treat yourself to something that makes your heart sing.

Speaking of love, I am bursting at the seams with love and gratitude for all of you, my amazing and phenomenal family, friends, supporters, clients, business connections and organizational affiliations. Because of you, I get to do what I love and serve all of you at the same time. It's a win/win partnership.

I am humbled by the recognition and feature in the February issue of POV Magazine. Thank you Mary Downer, Managing Editor of POV Magazine for the opportunity and coordination of getting this interview published. Bringing the awareness of Life Coaching to the community as a means to support people in becoming reinspired, reignited and remotivated in their own lives is a huge compliment.

Please share the article and this newsletter with a friend. Also,
don't forget to reach out and tell the people in your life how special they are to you! Love makes the world go round.

Love & hugs,
Denise
985-860-8861
denise@empoweringpotential.com
www.empoweringpotential.com
www.ahamassageclinic.com/Life_Coaching
Upcoming Learning Opportunities

Links to the upcoming learning opportunities:
The Next Step: Creating an Intention & Purpose Filled Life - A 4 month study
Your Next Step is a calling to be better equipped and prepared to navigate, innovate, coordinate, accept and embrace your ongoing, natural, imposed and designed transformation, evolution and potential. Why wait around and let things happen to you? What would be available if you accepted that your Next Step is to become master of your own destiny as you create the experiences and outcomes that feed your heart, body, mind and soul? The time is now to create an intention and purpose filled life.
Education for Action & Growth In A Changing Community
- 5 consecutive Tuesday nights
Change fuels our fears and anxiety, especially when we think we are alone. Our survival depends on our willingness to expose ourselves to education and information that will have us be better equipped to make choices in the midst of our everyday demands, challenges and responsibilities. It is not likely you will find solutions to a situation from the same mindset that created it. Don't be caught off guard. Within the context of community, this learning will provide the necessary education that will open possibilities as you increase your capacity for action.
Awakening & Co-Creating Authentic, Dynamic & Lasting Relationships
- A weekend
workshop
Our purpose for being on this planet has us in search of living fully expressed, fully realized and fully actualized lives. Our interactions with other human beings allows us to experience our individual totality as well as our individual and collective purpose and potential. The degree to which you allow yourself to awaken to all there is to learn about human relationships is the degree to which you will experience your own wholeness and totality. Hence a depth of connection that is hard to imagine or explain unless you embark on this journey with an
open heart
and an open mind.
Awakening Your Untapped Energy & Potential: Exploring the Wisdom in Your Shadows
- A weekend workshop
We were born innocent, curious and fully expressed. Our survival depended on others to meet our needs and make our choices. We learned, witnessed and interpreted our world with a limited vocabulary and range of possibilities. We were not equipped to process the messages, emotions, interpretations, judgments and filters that we observed and experienced in our families, friends, teachers and life situations. We didn't know what we didn't know. We built layers of protection to feel safe from the external world. We have lost our authenticity and innocence. As you find the wisdom and gifts in all of your qualities and emotions, you will reclaim and enhance the relationship with yourself, step into your power, find your voice and learn to authentically express yourself.
Contact me to explore what might be next for you!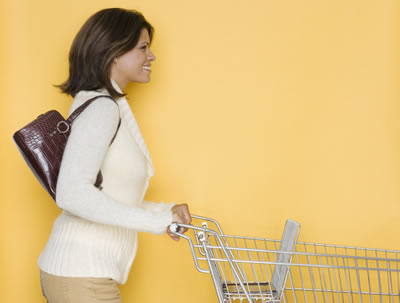 Life's Like A
Grocery Store
Think about the concept, life's like a grocery store. There are aisles and aisles of food items, merchandise bins, freezers of perishables, end caps of attention grabbers, check-out counters filled with shiny objects, headlines and seasonal items to lure you, and the list goes on.

Besides addressing the basic human need to hunt, gather and eat food, my belief is that our shopping experience is similar to our lives. I say that given the aisles and displays dedicated to things other than food. We start out going there for one purpose and we end up
leaving with more than we intended to buy and spending more time there than we originally allotted. We filter our purchases through
our needs, impulses, moods, emotions, fears, wants, addictions, etc. Hmmm.

How is that like life?

There is always something or someone calling for your attention, resources, time, love, acceptance, approval, permission, etc. That can be draining and limiting. Just like in the grocery store, our choices of thoughts, words and actions with the people in our lives are filtered through our
needs, impulses, moods, emotions, fears, wants, addictions, etc.


What you do in the midst of all of that will either work or not work in moving you towards your longer term goals and vision for your life. It might be time to quit making temporary choices for a permanent problem and start making choices that will result in long-term fulfillment instead of short term gratification. It might be time to resign as General Manager of the Universe and start taking responsibility for yourself.


When you focus on what you want and where you want to go you are more able to stay on task. Just like taking a list to the grocery store. If you stick to the list, your experience will be effective, efficient and fulflling. If you don't stick to the list, you will have used up time, energy and money on things that you don't need and possibly won't use. Just like in life. How much are you really giving away of yourself, your time, your energy, your resources, etc. This isn't a dress rehearsal.

If you want more out of life, here are a few questions to ask yourself throughout the day.

Are my choices in alignment with what I say I want?
Are my choices in alignment with where I want to go?
Am I becoming the person I want to be?
Am I filling the shopping cart of my life with people, thoughts, words and actions that will take me where I want to go or produce the results I want in life?

If not, then it might be time to either update what you want or course correct with the choices you are making that are out of alignment with were you want to go. Either way you are at choice. Remember that. You are always at choice!

Contact me to explore what might be next for you on your journey towards a more peaceful today and a much brighter tomorrow!

Click Here
for an updated Calendar of events for 2011
Your partner in possibilities
in your next step!

Is your mindset limiting your overall Health and
Well-Being?

You cannot create a solution from the same mindset that created the problem.
You can diet till the cows come home and never interrupt the emotional and unconscious eating habits.
Have you become addicted to food as a way to numb out or avoid aspects of your life?
Has food become your comfort in times of anxiousness, fear or frustration?
Are you ready to interrupt the vicious cycle of a habit that is leading you toward health risks, a compromised lifestyle or internal guilt and shame?
Contact me!

Allow me to be your partner and coach in this amazing journey of shedding the physical and emotional weight that stops you from living a life you love!
I am inviting you to put yourself first and choose Health and Well-Being as a lifestyle! The benefits and rewards available are not only physical. The mental and emotional aspects of any lifestyle transition and change are taken into account in this program.
End the cycle of self-sabotage and yo-yo diets. Every pound gained is another pound closer to health risks, low energy, reduced life expectancy & low self-esteem.


Is overall health and well-being one of your intentions in 2011? Call me, 985-860-8861 for a free consultation to begin your journey! I will be with you every step of the way.
Click here to check your BMI
Tap into unlimited support & coaching as you return to optimal health. You will have access to weekly doctor calls, nurse calls, nutritionist email correspondence and me, your health coach.
Click here for more information!
Visit my website, www.empoweringpotential.com for additional partnership, coaching and consulting opportunities.