Greetings!
Thanks for stopping by.
I hope you are well. Looks like winter will be around awhile longer so enjoy all the things that the colder weather allows us to participate in and appreciate. Since we can't control the weather, it makes sense that we take advantage of the possibilities that the season affords.

The natural tempo of winter is to slow down or hibernate. That does not mean "do nothing". I think it means to get into the rhythm of life. For instance, even when there is snow on the ground and you can't see the green grass, miracles are happening beneath what you see. The same thing happens for us. Your life is not just about what is happening on the outside. Sometimes it is just a reflection or magnification of what is happening on the inside.

Even though our outer world may seem limited, there is alot going on in our inner world that is preparing us and determining what the next seasons or times of our lives will look like. You have more power and possibilities than you might realize. I invite you to pay attention and take part in this natural evolution.

Just like the forces of nature, a situation in your life may have you believe that there is nothing you can do about it. I challenge you on that. You are the only one letting a situation stifle, stunt or stagnate the growth available to you on the inside to move through that situation. Your darkest times are preparing you for what's next. Get into step with the natural rhythm of your life. Awaken to what is wanting to happen and use this time to co-create the best year of your life!


I want to be your partner in possibilities! Please Click here for the 2011 calendar and be sure to check it often. There will be frequent updates to accommodate some really great things happening at Empowering Potential.

Love & hugs,
Denise
985-860-8861
denise@empoweringpotential.com
www.empoweringpotential.com
www.ahamassageclinic.com/Life_Coaching

January, 2011

Click on the links below for further details of the January offerings.

Registration is open!
Don't put your life on hold another moment!
Be The Light: Choose It - Create It- Claim I

t

- (8 week telephone class

begins Jan. 11

)


Female & Fabulous: A Weekend of Fun, Discovery & Rejuvenation - Jan. 15 & 16
Single Living: Breakthroughs in the stigma, stories and suffering of being single - Jan. 22



Is your mindset limiting your overall health and well-being? Read the article beneath this week's message.



Visit my website, www.empoweringpotential.com, for additional group and individual offerings.

Contact me to explore what might be next for you on your journey towards a more peaceful today and a much brighter tomorrow!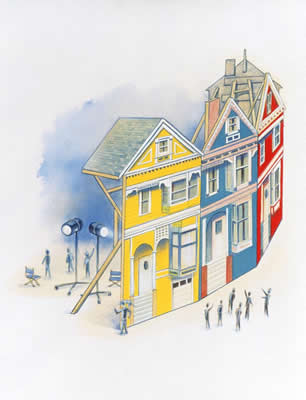 Are Your New Year's Resolutions A
Movie Set?
How's That Working For You?

I know the all familiar place of doing my life according to what everyone else wants, needs or expects from me. Been there, done that got the t-shirt. Every now and then I become aware of ways that my programming continues to tug at me to go back to that as a way of life.

Hence, I have designed a career that requires me to stay awake. I do that by surrounding myself with coaches, mentors, people, friends, learning opportunities, goals and actions that provide a structure that supports and holds me accountable for "becoming" the person I say I want to be.

Become - verb
enter or assume a certain state or condition
undergo a change or development
come into existence
enhance the appearance of
Who have you become? If you don't change anything, who will you become in 5, 10 or 15 yrs? What's going on behind the scenes that you present to the world? Are you struggling to keep up the front? Have you become resentful and angry that you are not doing what is really important to you? Have you become someone that blames others for the conditions of your life?
What is the "Current Reality" of your life and are you ready to become the person that is authentically you?
Are your New Year's Resolutions just more of the movie set? Do you even know what is important to you in a deeper sense of that word? I'm talking about that part in you that has a desire and a longing to become a fuller expression, contribution or particpant other than what you are currently settling for in your life. What person, conditions or limitations are you waiting to be different for you to become the person you want to be?

This isn't a dress rehearsal. If you are one of those people putting on the facade of a full, rich, happy life do yourself and everyone else in it a favor. STOP IT!!! Be real. You will be amazed what can happen if you accept and step into what is wanting to happen. Your natural evolution is calling for you to tear down the movie set.

My invitation is to be authentic as you recommit to creating a life you love.

Contact me to explore what might be next for you on your journey towards a more peaceful today and a much brighter tomorrow!


Click Here
for an updated Calendar of events for 2011
Your partner in possibilities
in your next step!

Is your mindset limiting your overall Health and
Well-Being?

You cannot create a solution from the same mindset that created the problem.
You can diet till the cows come home and never interrupt the emotional and unconscious eating habits.
Have you become addicted to food as a way to numb out or avoid aspects of your life?
Has food become your comfort in times of anxiousness, fear or frustration?
Are you ready to interrupt the vicious cycle of a habit that is leading you toward health risks, a compromised lifestyle or internal guilt and shame?
Contact me!

Allow me to be your partner and coach in this amazing journey of shedding the physical and emotional weight that stops you from living a life you love!
I am inviting you to put yourself first and choose Health and Well-Being as a lifestyle! The benefits and rewards available are not only physical. The mental and emotional aspects of any lifestyle transition and change are taken into account in this program.
End the cycle of self-sabotage and yo-yo diets. Every pound gained is another pound closer to health risks, low energy, reduced life expectancy & low self-esteem.


Is overall health and well-being one of your intentions in 2011? Call me, 985-860-8861 for a free consultation to begin your journey! I will be with you every step of the way.

Click here to check your BMI
Tap into unlimited support & coaching as you return to optimal health. You will have access to weekly doctor calls, nurse calls, nutritionist email correspondence and me, your health coach.
Click here for more information!

Visit my website, www.empoweringpotential.com for additional partnership, coaching and consulting opportunities.

Empowering and Inspiring People to Reclaim Their Authenticity, Wholeness and Potential

Moment by Moment


Denise Palmisano
,

CICP
Certified Integrative Coach Professional
985-860-8861
denise@empoweringpotential.com
www.empoweringpotential.com
Facebook
Twitter
Linkedin