Greetings!
Happy New Year again!!! I want to take this opportunity to thank you for an amazing year. I am honored to have had you in my life. Your support, feedback, participation, insights, wisdom, sharing, risking, learning and teaching have had a collective impact of what is happening in 2011 for me and for Empowering Potential. I couldn't have done it without you! I am humbled and grateful. Thank you.

Here we go! Another year, now what? The pages are blank, yet the possibilities are endless. You are at choice of what will fill in the blanks of your life in 2011.
What will you choose in 2011?


I would love to be with you on this journey. Drop me a line and let me know what you are choosing to fill your days and moments with in 2011.
As always, if there is anyway I can walk with you on this journey, don't hesitate to contact me.
As for me, it is unfolding. You will notice that I have made some adjustments to my teaching calendar to accommodate the ever changing and growing demands of my life and my coaching business. For those of you that know me well, you can expect me to continue to follow my heart as I make choices in alignment with what is important to me in all areas of my life. Those choices will continue to guide me as I plan, design & create a life I love. Stay tuned for some juicy developments.

Please Click here for the 2011 calendar and be sure to check it often. There will be frequent updates to accommodate some really great things happening at Empowering Potential.

Love & hugs,
Denise
985-860-8861
denise@empoweringpotential.com
www.empoweringpotential.com
www.ahamassageclinic.com/Life_Coaching

January, 2011

Click on the links below for further details of the January offerings.
Per your requests, I have extended the registration date discounts
.
Female & Fabulous: A Weekend of Fun, Discovery & Rejuvenation
Be The Light: Choose It - Create It- Claim It

Single Living: Breakthroughs in the stigma, stories and suffering of being single



Is your mindset limiting your overall health and well-being? Read the article below my Clean Current & Complete message.



Visit my website, www.empoweringpotential.com, for additional group and individual offerings.

Contact me to explore what might be next for you on your journey towards a more peaceful today and a much brighter tomorrow!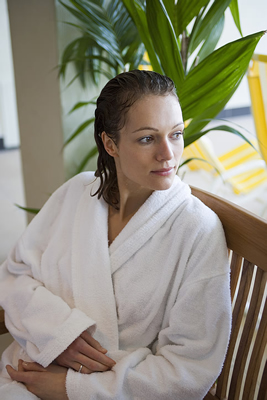 Clean Current & Complete

What in the world does that mean you might ask?

Imagine getting out of the shower, clean, refreshed, relaxed. Now you are ready to get dressed. You look in the closet for what to put on and you have all sorts of choices. You might check the weather, your mood or your calendar to see what is adequate or appropriate for the day. You are constantly making choices. In the moment, what you chose made sense to you even if you didn't like it or would rather have had another option.

Life is that that way also. Even though we have lots of choices and we make the one that makes sense at the time, we often don't like it or we are not at peace with it. I call that being incomplete. We are incomplete for many reasons. Maybe we didn't really want to choose or we are resentful because we don't assess we have different choices available to us or we are angry because we can't seem to make choices that get us where we want to go or that we can't seem to make choices that get us what others already have. Bottom line is, you made the choice you made and that created suffering.

What got in the way of you making a choice that was in alignment with what you really wanted? What choice could you have made that would have left you feeling good about yourself and complete without suffering in that situation?

Often it is because of the surface or shallow places we go to for our information in making choices. We often make choices out of an automatic need to be somewhere else. We try to rip ourselves out of our experience or our emotions. I am going to claim that our choices are not authentic. They are not coming from a clean, current or complete place. Ask yourself these questions. Have you come clean and confronted what information you are really making your choices from? Have you updated what is important to you so you can make choices in alignment with that?

Declaring what we want is not enough! It takes action that is in alignment with was is true, clean and current moment by moment even if we experience being uncomfortable, uneasy, out of control, inconvenienced, or limited in some way, etc. When we make a choice that was rational at the time yet out of alignment with what is authentic, what soon follows is the very thing we were trying to avoid which was feeling
uncomfortable, uneasy, out of control, inconvenienced, or limited in some way.

We are often driven to make choices that don't upset anyone, that have us fit in, that have us be acceptable to others, that have us be loved or that have us be approved of by the people in our lives. When we choose to live our lives according to the standards and preferences of others, we lose ourselves. When we make choices that separate and disconnect us from our authentic self, we suffer and feel incomplete. We bring that incompletion into our conversations, actions, relationships, work places, families, social settings, etc. We experience something missing in our lives. That is probably accurate. You are missing!

The suffering we experience is on the inside. The external situation is not the issue as much as we would like to blame it for our suffering. I focus my coaching and teaching on the inside out approach. It is the internal layers of clothing that we buy into day to day that creates our suffering. The internal layers include our negative self talk, our ineffective moods, our self-perception, our beliefs, only seeing our choices as the habits we already have or dependent on the approval of others, our attachments or our desires to name a few. So even though we can get clean, refreshed and relaxed on the outside after our shower, we don't take steps to stay clean on the inside. We present a mask to the world and right below the layers of clean clothing are layers of stuff that we are covering up.

Your life and the circumstances you find yourself in today are a result of the outer choices you made from an internal stream of unprocessed, unconscious and under developed series of programming and stuff you are covering up, hiding or pretending about. It is time to take responsibility for your choices and your life!

Maybe there are a few layers of your internal structure that can be updated, cleaned, brought up to current and complete for the world you live in today. Is it time to reclaim a total and true cleansing of all that is getting in the way of you making choices in alignment with creating and living a life you love?

The point is, it's not that the old programming won't come up it is, what do I do about it when it does?

Here are a few steps to support you in becoming clean, current and complete.



Clean

-
Choose to become self-aware. It is time to bust yourself
on the internal limiting structures calling for your attention. Awareness is the first step in personal growth, transition, change and spiritual evolution.



Current

- Speak the truth. Let the people in your life know what you are up to. Even if you have to bust yourself for wanting to be right, being attached to an outcome or that you need support in some way. Stop all the mind games and self-sabotage. You are not alone! EVER!



Complete

- What action or conversation will allow you to difuse, eliminate or diminish the suffering and incompletions? The TRUTH will set you free. What have you been putting on hold?


Choosing a life of being clean, current and complete will end some of the suffering and open possibilities in your life and in your relationships.
Contact me to explore what might be next for you on your journey towards a more peaceful today and a much brighter tomorrow!

Click Here
for an updated Calendar of events for 2011
Your partner in possibilities
in your next step!

Is your mindset limiting your overall Health and
Well-Being?

You cannot create a solution from the same mindset that created the problem.
You can diet till the cows come home and never interrupt the emotional and unconscious eating habits.
Have you become addicted to food as a way to numb out or avoid aspects of your life?
Has food become your comfort in times of anxiousness, fear or frustration?
Are you ready to interrupt the vicious cycle of a habit that is leading you toward health risks, a compromised lifestyle or internal guilt and shame?
Contact me!

Allow me to be your partner and coach in this amazing journey of shedding the physical and emotional weight that stops you from living a life you love!
I am inviting you to put yourself first and choose Health and Well-Being as a lifestyle! The benefits and rewards available are not only physical. The mental and emotional aspects of any lifestyle transition and change are taken into account in this program.
End the cycle of self-sabotage and yo-yo diets. Every pound gained is another pound closer to health risks, low energy, reduced life expectancy & low self-esteem.


Is overall health and well-being one of your intentions in 2011? Call me, 985-860-8861 for a free consultation to begin your journey! I will be with you every step of the way.

Click here to check your BMI
Tap into unlimited support & coaching as you return to optimal health. You will have access to weekly doctor calls, nurse calls, nutritionist email correspondence and me, your health coach.
Click here for more information!

Visit my website, www.empoweringpotential.com for additional partnership, coaching and consulting opportunities.

Empowering and Inspiring People to Reclaim Their Authenticity, Wholeness and Potential

Moment by Moment


Denise Palmisano
,

CICP
Certified Integrative Coach Professional
985-860-8861
denise@empoweringpotential.com
www.empoweringpotential.com
Facebook
Twitter
Linkedin