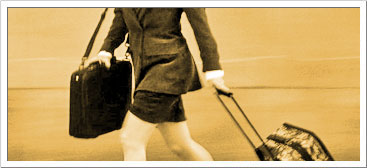 Greetings!
Fall is in the air with football, school, cooler temps, year end goals and plans for the holidays.
Even though it might be getting a little busy, let's not forget to be in the moment regardless of where each moment leads us.
Things to do, places to go and people to see. This is going to be a very full, and extremely exciting fall and winter for me and my schedule also. Lots of great things happening in lots of new areas. I am leaning towards a twice a month or monthly newsletter to be able to keep all the promises I have made personally and professionally.
Don't worry, I am only an email or phone call away. You can also
click here
to be directed to the main page of my website and scroll down to complete a contact form if you need additional information in the meantime. The contact forms go directly to my email.
Love & hugs,
Denise
985-860-8861
denise@empoweringpotential.com
www.empoweringpotential.com
www.ahamassageclinic.com/Life_Coaching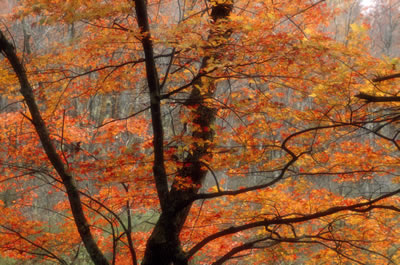 Letting Go




"

The curious paradox is that when I accept myself just as I am, then I can change.

"


~ Carl Rogers

I am humbled by the perfection of nature's way of taking care of itself. It is a natural and majestic process to witness. I have been fortunate to have lived in Tennessee and Iowa, both of which actually have 4 seasons. The fall colors are captivating. It is a perfect reflection of the natural and ongoing process of change and transition. I compare it to the process of letting go to be fully available for what's next.

The trees don't ask, Should I keep my leaves? What color should I change my leaves? Is this color in this year? Do you think I'll still look good when my limbs are bare? Is it too early to let go of the weight of these leaves? Do you promise I will have more leaves in the future?

They don't resist. They do what they do because that is the only way they can survive and live. They surrender to their natural cycles and know they can't survive the winter without letting go of their leaves.

Too bad we as humans can't always accept the natural changes and transitions in our lives. Most of us try to hold onto people, places, situations and events way too long and at all costs. What has holding on too long cost you in time, energy, happiness, peace and opportunities? What are you resisting?

I invite you to slow down this fall and reflect on what it might be time to let go of in your life. Maybe it will be physical clutter, maybe it will be an old grudge or resentment, maybe it is time to ask for forgiveness or seek forgiveness, maybe it's time to let go of a person, belief, story or mood that is getting in the way of you experiencing more of what you want in life. Now is the time to follow the natural flow of the universe and let go of what you do not need.

The quote "this too shall pass" is accurate. Whatever your sadness, difficulty, challenge, pain or suffering, it is only temporary. There are brighter days and an end in sight if you are willing to take the next step. Although it is not pleasant or comfortable to have to go through some of our life situations, it is possible to extract the wisdom out of the lesson and design a brighter future.

You could say it is time to heal the wound and experience the wisdom. Making peace with your past is the only way to transition fully into what is next for you. If not now, WHEN?

Contact me to explore what might be next for you to take the next step towards a more peaceful today and a much brighter tomorrow!




The Next Step:

A six month journey of
Creating an Intention & Purpose Filled Life


YOU HAVE THE POWER to reinvent yourself moment by moment. ARE YOU READY to experience how good it could really be - TO BE YOU?
Register Now:
The Journey begins - September 18, 2010

You will experience compassion for your complexity and marvel at your magnificence. Are you ready to take THE NEXT STEP?



This education promises to:



increase your capacity for new action
update & enhance your listening, communication and relationship skills

increase your competence in the area of knowing and trusting what is important to you

bust through your limitations

end the people pleasing, avoidance of conflict, attention seeking and playing small in life games

clean up the past
clear the clutter in your thoughts, words and actions

have you be better equipped to accept and embrace your ongoing, natural, imposed and designed evolution and transformation.
Click here to be directed to the webpage details.



Testimonials:



I've had individual coaching sessions and various workshops with Denise and though the titles might have changed the intense learning that takes place within has not. Denise has a special gift for uncovering the "layers" that we bring to these workshops and guides us to the true, authentic being that we all strive for. She accomplishes this in a genuine, loving manner that makes everyone feel safe and secure.


- Tommy Sledge,

June, 2010

At the crossroads of retirement and wondering what is next for me, both Female and Fabulous and the Next Step courses granted me the peace and excitement of exploring , a knowing trust and guidance to be the wonder that I am.


-Sonja Pitre, NBCC Counselor, Ontological Coach




Available this Fall
This 6 part series is designed to build and expand on topics and conversations that will have us be better equipped to navigate, coordinate and integrate effectiveness in changing times.


Click Here for the current Calendar of events for the remainder of 2010

I want to be your partner in possibilities in your next step!


Visit my website, www.empoweringpotential.com for additional partnership, coaching and consulting opportunities.

Empowering and Inspiring People to Reclaim Their Authenticity, Wholeness and Potential

Moment by Moment


Denise Palmisano
,

CICP
Certified Integrative Coach Professional
985-860-8861
denise@empoweringpotential.com
www.empoweringpotential.com
Facebook
Twitter
Linkedin