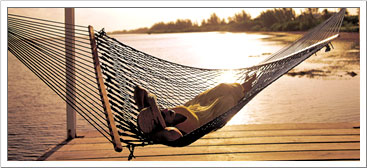 Greetings!
Labor Day is a week away. I hope you have plans to enjoy some of the final lazy days of summer over this holiday weekend.
Labor Day: How it Came About; What it Means
Labor Day, the first Monday in September, is a creation of the labor movement and is dedicated to the social and economic achievements of American workers. It constitutes a yearly national tribute to the contributions workers have made to the strength, prosperity, and well-being of our country.
Source:
United States Department of Labor
I am inviting you to expand this tribute to include the contribution you are to the well-being of your families, friends, communities and workplaces. Take time to
CELEBRATE YOU!!!
Love & hugs,
Denise
985-860-8861
denise@empoweringpotential.com
www.empoweringpotential.com
www.ahamassageclinic.com/Life_Coaching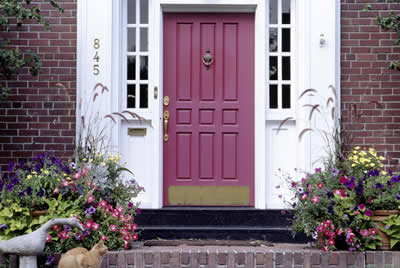 Are you
Opening or Closing Doors
to possibilities?

You hold the key to open or lock the door of possibilities in your life, moment by moment. Do you greet opportunity or do you resist it? Are you experiencing the flow of life? Are you practiced at listening the world such that possibilities exist for you? Have you shut down to everything except what you already know? Are you putting lipstick on the pig?
Think back of a dream or goal you had over the last 3-5 yrs. Did you accomplish it? How did you feel once you took action to make that goal or dream come true? How did you feel when you didn't follow through on your dream or goal? How does not following through on your goals and dreams further sabotage the results in other areas of your life?
Think of the many excuses, stories and justifications that are readily available for you to sabotage your potential. Tell the truth, what growth edge are you resisting?


How can you take responsibility to set the direction of your life and have more of what you want?
My invitation is to unlock the door to your potential and experience yourself and your life in a whole new way. You have 124 days remaining in 2010. Make them count.

Don't look back on this third of the year with regret. You are 124 days away from making 2010 the best year of your life! I say go for it.
Check in deep inside. Are you experiencing all the joy, peace, connection, happiness, love, intimacy, support, etc. you wanted in 2010? What area of your life is a little less than what you wanted it to be at this time this year? How have your choices in thought, word and action led you to the results you are now experiencing? What are the costs of doing the same thing day after day? What areas would you like to expand, shift, transition, change or grow in?

You are not alone. There is still time to take advantage of some of the educational offerings scheduled for the remainder of this year.
This 6 part series is designed to build and expand on topics and conversations that will have
us be better equipped to navigate, coordinate and integrate effectiveness in changing times.
The Next Step

- This is a 6 month course within a group setting that will support you in creating an intention and purpose filled life. Within the structure of this course, you will have ample time and practice as we introduce, develop, design and integrate skills that will have you become more connected in your relationships and more engaged, available and fulfilled in your life situations and circumstances.
Scroll down to The Next Step section below for further details on this course.

The Next Step:

A six month journey of
Creating an Intention & Purpose Filled Life


YOU HAVE THE POWER to reinvent yourself moment by moment. ARE YOU READY to experience how good it could really be - TO BE YOU?
Register Now:
The Journey begins - September 18, 2010

You will experience compassion for your complexity and marvel at your magnificence. Are you ready to take THE NEXT STEP?



This education promises to:



increase your capacity for new action
update & enhance your listening, communication and relationship skills

increase your competence in the area of knowing and trusting what is important to you

bust through your limitations

end the people pleasing, avoidance of conflict, attention seeking and playing small in life games

clean up the past
clear the clutter in your thoughts, words and actions

have you be better equipped to accept and embrace your ongoing, natural, imposed and designed evolution and transformation.
Click here to be directed to the webpage details.



Testimonials:



I've had individual coaching sessions and various workshops with Denise and though the titles might have changed the intense learning that takes place within has not. Denise has a special gift for uncovering the "layers" that we bring to these workshops and guides us to the true, authentic being that we all strive for. She accomplishes this in a genuine, loving manner that makes everyone feel safe and secure.


- Tommy Sledge,

June, 2010

At the crossroads of retirement and wondering what is next for me, both Female and Fabulous and the Next Step courses granted me the peace and excitement of exploring , a knowing trust and guidance to be the wonder that I am.


-Sonja Pitre, NBCC Counselor, Ontological Coach





Click Here for the current Calendar of events for the remainder of 2010

I want to be your partner in possibilities in your next step!


Visit my website, www.empoweringpotential.com for additional partnership, coaching and consulting opportunities.

Empowering and Inspiring People to Reclaim Their Authenticity, Wholeness and Potential

Moment by Moment


Denise Palmisano
,

CICP
Certified Integrative Coach Professional
985-860-8861
denise@empoweringpotential.com
www.empoweringpotential.com
Facebook
Twitter
Linkedin