Greetings!

Wishing you a safe and happy 4th of July!!!

I can't believe July is already here. Seems like things are moving at warp speed. I'll be designing some fun, rejuvenating activities and down time in the near future.

Whether you will be traveling or staying home, I invite you to also integrate a little self-care as you move through the busy days ahead.

A brief history lesson.

Independence Day, commonly known as July 4th or the Fourth of July, commemorates the Continental Congress' adoption of the Declaration of Independence on July 4, 1776. The document, primarily written by Thomas Jefferson, served as a formal announcement that the 13 American colonies were no longer part of the British Empire and would henceforth be free and independent states. Regarded as the birthday of the United States of America, the day is typically celebrated with parades, fireworks, ceremonies, barbecues and family gatherings.



Love & hugs,
Denise
985-860-8861
denise@empoweringpotential.com
www.empoweringpotential.com
www.ahamassageclinic.com/Life_Coaching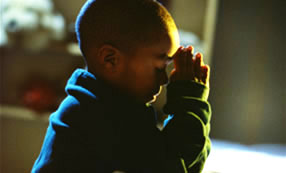 Gratitude


by Denise Palmisano






Take a deep breath and allow your shoulders and jaw relax and soften. Allow your thoughts to be there without judgment as we explore the many layers of the phenomenon of gratitude. For the sake of this conversation, I invite you to call to mind a person, event or situation that you are grateful for in your life. Continue reading when you have done that. Allow the experience of gratitude to be in the background as we move on.


Gratitude emerges from heart intelligence. Gratitude has been labeled a feeling, a mood, an attitude, an experience, a recognition, a reflection and a mindset. I am claiming it is also an action and a connection to someone or something that stirs us on a heart level. When gratitude is allowed to emerge or is brought forth from the heart, it can be life sustaining and life changing. The conscious state of gratitude can heal, open possibilities, alter relationships, deepen connections, bring forth joy and happiness, expand interpretations or viewpoints and transform challenges.





Gratitude can exist whether you are alone, with another person or in a group. It can be for yourself, others, on a national or universal level. It can be a verbal or non-verbal, physical demonstration of appreciation. It could be saying thank you or performing an act of service in exchange for how you were supported, lifted or acknowledged. It could be a smile, a wave or a gentle nod. Some conscious or unconscious act that emerges from that inner knowing that your heart has been stirred. In that instant, you shifted because you became aware of someone or something that adds to the quality or experience of your life situations. Your life has been altered due to the recognition, connection, act, expression or experience of gratitude.





Gratitude is also an exchange. How do you receive other people's gratitude for you, your words, your actions? Do you honor or dishonor their sentiments? Do you dismiss or downplay what you are being acknowledged for or who you are being acknowledged by? What would be available to you if you were to truly allow yourself to receive other people's gratitude? This is a time to honor the contribution and value you are or have been in someone else's life. Allow yourself to receive their expression of gratitude without judgment. Breathe in the gift you are and the difference you make in this world. I say the world is a better place because you are in it. Claim this moment! Accept my gratitude for being in my life. From my heart to yours, thank you!





What stirs you to gratitude? Are there specific words, actions, events, occurrences or people that move you to soften or pause with a sense of being connected, loved, appreciated, cherished, accepted, trusted or blessed? Does gratitude show up as heart felt or do you simply demonstrate the automatic, obligatory actions that come from the head. What would be available to you, your connections with others and your overall experience of gratitude if you were to take this on as a stirring of heart intelligence and connection to the dynamic force gratitude can be in your life?





Imagine a snapshot of your life exactly as it is in this moment. Who are the people, what are the events, the words, the behaviors, the actions, your surroundings or experiences that bring forth gratitude? What creates a gentle smile, connection or thank you? What brings warmth to your heart, a nod of acknowledgment or a hug of appreciation? What or whom do you want to claim gratitude for in this moment?

I invite you to make a list of at least 30 people, events, situations, words, things or experiences that you are grateful for today. What personal qualities do you demonstrate that you are grateful for or that you have been acknowledged for recently? Really claim the peace, joy, happiness and contentment as you reflect on how your life is enriched because of all that you are and all that you have available to you.

The invitation is to become aware

the many ways gratitude shows up in your life and the difference you make in the lives of others. The quality of the journey of your life will be forever enhanced when you allow your heart to experience the fullness and depth of gratitude in your day to day exchanges with others.



I would love to hear how gratitude shows up in your life. You can make a comment on the blog page of my website by clicking here or drop me a line at denise@empoweringpotential.com



Female & Fabulous

A weekend of fun, discovery & rejuvenation
My workbook is published and ready for distribution! You won't want to miss this innovative addition to this phenomenal workshop!!!
Dates: Saturday - July 31, 2010 9am - 6pm
Sunday - Aug. 1, 2010 9am - 6pm

Wingate by Wyndham
702 East Kaliste Saloom Rd
Lafayette, LA 70508

Breakfast and lunch provided!

Lodging is not provided however, sleeping rooms have been discounted if you are in need of accommodations.

$50 discount if registered and paid in full by July 16th

For details and testimonials: Click here


The Female & Fabulous workshop will teach you to:

In person, individual and group coaching: Houma, LA

Visit me at: AHA Massage Clinic and Salon

6270 West Park Ave
Houma, LA 70364
985-872-4266

www.ahamassageclinic.com/Life_Coaching
Book your 30 minute or 60 minute session today!

Call 985-872-4266 to schedule an appointment

.

Click here for details
You are Invited to attend our Open Awareness Group



August 22 from 2-5pm at AHA Massage Clinic.



We are inviting people to fellowship, speculate and learn. If you know of anyone else that might be interested, please invite them to attend. There are no course pre-requisites. This is an inclusive not exclusive community of people interested and committed to personal growth and community connections.



Topic for discussion TBA.

Refreshments will be served.
YOU HAVE THE POWER to reinvent yourself moment by moment. ARE YOU READY to experience how good it could really be - TO BE YOU?

Click Here for the current Calendar of events for the remainder of 2010

I want to be your partner in possibilities in your next step!


Visit my website, www.empoweringpotential.com for additional partnership, coaching and consulting opportunities.

Empowering and Inspiring People to Reclaim Their Authenticity, Wholeness and Potential

Moment by Moment


Denise Palmisano
,

CICP
Certified Integrative Coach Professional
985-860-8861
denise@empoweringpotential.com
www.empoweringpotential.com
Facebook
Twitter
Linkedin