From Our President -

Chef Jim DiMarzio CEC
The May Meeting of the E.C.B. was held on May 9th at Ironox USA in Easton. It was a combined chapter meeting of the ACF Epicurean Club of Boston, The ACF Rhode Island Chapter and The ACF Cape Cod Chapter. Our host for the evening was Ira Kaplan of Irinox along with his staff of Christine Poland and Chef Tim Murray. John Kreminski and Karen Whitney of C R Peterson Associates also partnered with them. We were treated to an incredible buffet prepared by Chef Tim using of course every aspect of blast chillers and cooking equipment that Ironox manufactures. Not only was the meal superb and completely over the top, it was just as much educational on the quality and savings cooking with this equipment provides. We were taken through every aspect of the savings not only in quality food, but also on labor and convenience. It was a culinary event at its best.

"Thank you Ira, for your hospitality and one of the most enjoyable meetings of the year."

Let me also thank my fellow presidents Chef Gloria Cabral, of the Rhode Island Chapter who got the ball rolling on this joint meeting and Chef Peter Hyde, of the Cape Cod Chapter.

We also had the honor of a special guest for the evening. Our National President of the American Culinary Federation Chef Michael Ty CEC, AAC flew out to join us. Michael spoke about what the ACF has done since he took office and his vision of where he sees its future. He also answered any and all questions from the membership. Michael also handed out his own special "Presidential Recognition Gold Coins" to members of all three chapters recognizing their contributions in the past year. Two of our members, Jeffrey Barr and Jimmy Young were awarded Presidential Coins for their contributions to the club. It was a sold out meeting and we had to turn members away who didn't register early. It was a terrific meeting and again an honor to have him join us that night.

Our next meeting will be held at the Cape Ann Brewing Company in Gloucester on Monday June 20th. We are so looking forward to our last meeting before our summer break. What better place to be than on the water in Gloucester on a summer night. It should be a spectacular meeting and again, please make your reservations early. We don't want to shut anybody out. I want to thank our board member David Gauvin for his hard work booking this meeting. This should be another can't miss meeting.

My final announcement is to thank everyone who worked tirelessly on our Golf Fundraiser. It was an incredibly successful event held during very tough economic times. Our final figures aren't complete, but we look like we have raised close to $7000.00. I want to thank my committee, Douglas Patten, Douglas Corrigan, Paul Hartz, Sean Gallagher, Steve Sharad, Jeffrey Barr, Rico DiFronzo, Jim Connolly, Mike Kaloyanides and Tim Foley who not only worked that day for me wherever they were needed, but also recruited golfers, sponsors, gifts and food donations for the tournament. I also want to thank my great chef's who manned the kitchen that day. Chef Steve Sharad took control of the kitchen and he had about the best collection of sous chef's you could have. Chef Tony Graffeo, Chef Sean Gallagher and Chef Jimmy Young. I also have to thank Chef Jeff Mushin of Le Cordon Bleu who provided two of his chefs and eight of his students to help in the kitchen, on the chowder hole and at the registration desk. The school also provided over 600 mini pastries for the event. Finally I want to thank all the companies that sponsored holes, played golf, provided gifts and provided all the food for the event. I don't have enough room to name them all. But Thank you! Thank you! Thank You! We cannot do this without you!

Warmest Regards,


Jim DiMarzio CEC
Next Meeting
Monday June 20th 6pm
at
Make a Reservation OnLine at www.acfecb.com and use PayPal to pay by Secure Credit Card or call (781) 231-1115 BEFORE June 17th
Members 20, non 25 Jr/Sr 10
Last Meeting
Epicurean Club
Golf Fund Raiser

Members News
FYI
Congratulation Chef Connolly
To James Connolly CEC ACE
Subject: ACF Certification Scholarship Subcommittee
Good afternoon Chef Connolly - Thank you for your interest in serving on the ACF Certification Scholarship Subcommittee. Chair Karl Guggenmos has asked that I extend an invitation for you to serve on this subcommittee and represent the Northeast Region. The term of office is three years. No travel would be required. All activities would be handled via conference calls. There will be a total of six people on the subcommittee; one chair, one chef from each region and a board of directors liaison. This is a new subcommittee so the first task will be to design the program and then will include implementing the scholarship program. The Certification Commission has already developed some general guidelines and criteria for the group to consider. This is a great opportunity for chefs to receive support with recertification if they are having financial struggles. You would be part of the team developing a fair and equitable program and application process. The goal is to introduce program details at the ACF National Convention in Dallas this year.
Chef, please confirm your desire to participate. Chef Guggenmos would like to schedule an initial conference call for either Tues or Wed., May 3 or 4, at 6:00 EDT. Please share your availability on these dates as well. Prior to the conference call, agenda and call instructions will be sent. Please feel free to contact Chef Guggenmos or me if you have any questions about your role or commitment to this subcommittee.
Thank you again for your consideration. Your time and expertise would be greatly appreciated. We look forward to receiving your confirmation.
Sandy Friend
Director of Certification | American Culinary Federation
180 Center Place Way | St. Augustine, FL 32095
__________________________
- Chef Rico DiFronzo CEC, AAC has just completed CCA (Certified Culinary Administrator™)
_________________________
- Chef Doug Patton CEC, CCA wil be inducted into the
American Academy of Chefs this year. Chef Patton recently was the Key Note Speaker at the Le Cordon Bleu Class of 2011 Commencement.
__________________________
Natalyn Santos and Le Cordon Bleu's Culinary Chair Chef Jeff Mushin
- Chef Natalyn Santos, Junior Member Graduated Le Cordon Bleu Class of 2011 with High Honors, Natalyn was given a great opportunity, She has joined the crew at The Country Club, Chestnut Hill under Chef Robert Mancuso, CMC.
_________________
- May 20th there was a career Day at Le Cordon Bleu College of Culinary Arts. The Epicurean Club of Boston had a Booth, run by Chef Jeffrey D. Barr and Rico DiFronzo CEC, CCA, AAC . Chef Jeffrey D. Barr signed up 7 Junior Members, also Chef James Connolly CEC, ACE Signed 1 Regular Member. New Members were asked to join us at the June Meeting to be sworn in to the Club.
___________________________
- Congratulations goes out to Chef Jim Young, and Chef Je
ffrey D. Barr. Both were awarded the Presidential Recognition Coin from ACF National President Michael Ty CEC, AAC at the Multi Chapter Meeting last month. Chef Barr was given Coin # 4, that Chef Ty had been holding for him for two years.
Purveyor of the Month

www.jacquelinesbakery.com
Thank you for all the delicious Cookies
at the
Golf Fund Raiser, Great !!!
2011
Officers and Board of Directors
President
James DiMarzio, CEC

Vice President
Doug Patten, CEC, CCA
Treasurer

Financial Secretary
Rico DiFronzo, CEC, CCA,
AAC



Secretary/Clerk

James F. Connolly CEC,


ACE



Chairman of the Board
J. Desmond Keefe III
CEC, CCE
Brian Ray CEC, ACE
Featured Chef
Chef Anthony Graffeo CEC, AAC
Congratulations is in order For Chef Graffeo (Tony) Who will be Inducted into the "Chef's Hall of Fame" at the ACF National Convention in Texas this Year. Tony has celebrated a long and prestigious career. Currently retired formally the Executive Chef of Victoria Diner, and Polcari's, in Boston. Tony still spends every meeting of The Epicurean Club of Boston at the front door during the cocktail hour selling 50/50 tickets to raise money for scholarships. This year moneys from the "Anthony Graffeo Scholarship Fund" will be awarded at the 2011 Massachusetts Restaurant Association Education Foundation Awards Dinner June 9th.
Tony is a long time Board Member and former President and Vice President of The Epicurean Club.
If you
have a non-member
colleague, friend, employee, or maybe your boss
that you want to forward this newsletter to, Do it!
They can click below
and

Upcoming Events
June 20th
Monthly Meeting
Cape Ann Brewing Co.
6pm Call (781) 231-1115 or go online www.acfecb.com pay online with PayPal.
The Epicurean Club board will be off for July and August. There will be no newsletters and our next meeting will be in September.
National
Culinary
Review

News
Reviled at the National Convention, One thing that maybe of interest to those of you who enjoy receiving the culinary review in print form, if you let your dues expire, when you renew you will only receive it in the electronic form, so its best not to let that happen, if you like the paper form.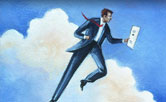 E-Newsletter News
If you have any
submissions for that issue please sent them. Thank You. Send your comments or suggestions to
As you know by now we appreciate the readership. We know
when you open it.
The first person that opens the newsletter
will be given a complimentary Member Monthly Meeting admission a
($20
Value)
for the Next Monthly Meeting.
If your first and comply to the offer* I will email or call you to let you know you will be our guest for the Meeting. Winners will be published in the next newsletter.
*Offer is exclusive to Epicurean Club Members only. Prior winners will be eligible again in a six month period.
Unlike the past, We will be happy to include your submissions in future issues. It's "Easy",
all you have to do is email us at our new newsletter email address,
acfecb@gmail.com
with your content. the deadline for all submission will be the last Thursday of the month.
Submissions will be brought to the board for review the first week of the month.
Submission suggestions are your favorite recipe from your kitchen with a "Photo",
Event Photo's, Upcoming events, or announcements.) We are liberal, but to a point.
Advertising requires a fee so be careful. But let the games begin, send all and hope we
can include your submission.
Sincerely,
Jeffrey D. Barr Newsletter Editor
ACF / Epicurean Club
New Dues Deferment Forms
The ACF Dues Deferment Program is now in available below.
Deferred Dues Policies and Procedures