From Our President -

Chef Jim DiMarzio CEC
The March Meeting of the E.C.B. was held on March15th at Everett High School. Our host for the evening was Despina Makredes CCE, AAC along with her staff of Culinary Instructors; Carolyn Parmetier, Lauren Bradford, Joanne Lombardi and of course all of their student Culinarians. We were treated to an incredible display of Mediterranean Delights. Her Mediterranean Mezze platters were unending. We had Spanakopita, Tiropites, Dolmathes, Bifteki w/ Tzatziki Sauce, Antipasto Skewers, Imported Cheeses and Olives, Arancini, Mediterranean Shooters with Fava, Pesto, Roasted Tomatoes and Cheese, Tabouleh, Hummus, Greek Loukaniko Sausage and Butternut Squash Piroskis. Those were just the appetizer platters. It was followed by a buffet dinner of an Arugala, radicchio, Prosciutto, Julienne Fennel and shaved Parmesan salad topped with a Lemon Champagne Vinaigrette. It was followed with a Panko and Herb Crusted Rack of Lamb, Roasted Lemon Potatoes and Haricot Vert beans with Roasted tomato, garlic and herbs. If that wasn't enough Carolyn followed with a dessert buffet of Chocolate espresso mousse and pistachio mousse shooters, and tables full of every mini pastry, cookie and handmade chocolates you could ever have wanted. Needless to say, the meal was superb and completely over the top. It was a culinary event at its best.

We were also honored to be joined by a special guest, "The First Lady of Greek Cuisine", Chef Argiro Barbarigou. She holds the title of the most successful Chef Appearing on Greek Television. She has also written twelve cook books and was in town on a rare appearance doing a wine and culinary demonstration at the Greek Orthodox Church in Arlington in which Despina was her assistant. I want to thank her for honoring us with her presence that night. We presented her with a Service to the Industry Award that night. What a delightful woman. Thank you Dez for your hospitality and a one of the most enjoyable meetings of the year.

Our next meeting will be held Multigrains Bakery in Lawrence on a Monday night April 18th.This will be a terrific meeting. Our own Vice President, Douglas Patten CEC,CCA and Multigrains Bakery will be hosting us. I ask you to please take the time and make the ride to Lawrence.

Our host put a lot of time into opening their doors for us and with some of our north shore venues we get a poor turnout. We have to support our hosts with a good member turnout. For those who only make a meeting or two a year, please try and join us. We need to see some new faces! So please make your reservation early by phone (781) 231-1115 or on our reservation web site www.acfecb.com early to attend the meeting. The last few meetings the reservation is being made last minute on the weekend preceding the event and it makes planning very difficult to give the host an accurate count. Remember you can now make your reservation on line and pay for it at the same time with our pay pal system. It should be a fun night.

I also want to remind you to be aware that we are bringing our golf tournament back on May 23rd. after a five-year absence. This is the clubs most important event. It is now the sole fundraiser for our club. This event funds our charitable endeavors and also the very important funds needed to support the scholarships and competitions we support each year. This is the reason we do what we do. We try to support as many students as possible that want to enter the culinary arts field or participate in a culinary competition. You will be able to not only see it on the web site, but I have started mailing out packets to every member. We need golfers, hole sponsors, raffle prizes including gift certificates, sporting event tickets, gift baskets, overnight stays or anything we can use for raffles and silent auction prizes. Any donation to the event will be greatly appreciated. It is always a terrific day of fun and food. Any questions please feel free to call me on my cell at 1-617-314-2217 anytime. I need you all. Please join us!

I have just returned from the Northeast Conference in Columbus, Ohio. I was joined by five of our members and a competing team from the University of Southern New Hampshire headed by our board member, Coach J.Desmond Keefe III CEC. CCE Congratulations to his team that received a Bronze Medal in the competition. Also our congratulations have to go out to J. Desmond Keefe who won the Northeast Culinary Educator of the Year for the Northeast. He won in a field of eight competitors and will represent the Epicurean Club of Boston and the entire Northeast Region at the National Convention in Dallas, Texas in July for the National Educator of the Year. Good Luck Desmond, We are very proud to have you representing the Epicurean Club of Boston and the entire Northeast. It is well deserved.

Also please congratulate Executive Chef James Connolly who was nominated for the Chef in Professionalism Award. He did not win the Northeast, but did win a Cutting Edge Award. Another award that was well deserved. Needless to say the Epicurean Club of Boston has had quite a record the last two years winning regional and National Awards. The National knows who we are and it is because of all the hard work our members do as a chapter. It is good to see hard work rewarded. Thank you all!

Warmest Regards,

Jim DiMarzio CEC
Golfers Wanted
for
Epicurean Club
Golf Fund Raiser
We also have a few more opening for Hole Sponsors.
Put your product on on of the 18 holes for exposer to the field of culinary professionals.
All donations are welcome.
Golfer Reservations online
Chef Doug Patten CEC, CCA
ACF members $20
Guests $25
Seniors / Students $10
Book on Line
ACF / Epicurean Club of Boston
Chef Despina Makredis CCE, AAC
Important Message
ACF President, Michael Ty CEC.
will be Joining us at our May Meeting at
IrinoxUSA
Monday May 9th 2011
Be sure that you make a reservation to the
MAY MEETING
Dear ACF Member,
I'd like to take a moment to talk to you about the big picture, because the choice you make this election won't just help to decide whether candidate A or candidate B leads our national office this year; it will also help to determine the very future of our organization.
I rely on the experience I have as national chair of the American Academy of Chefs for the past four years, more than 30 years of hospitality industry experience and my active involvement with this great organization since 1976. As national secretary, I will commit to serve you professionally, be accountable and be service-oriented. I will use the solid working relationships I have developed throughout the four regions to contribute to our successes.
I am here to help the members and maintain professional membership while fostering new growth. My goals, if I am elected would be a five-point focus: 1) Strengthen chapters at the local level, 2) Reinforce certification recognition to complement current experience, 3) Support Senior Chefs through a mentorship program 4) Embrace the five branches of the military and their membership through apprenticeship and certification 5) Encourage young culinarians to retain their membership.
Meeting the needs of our members is my greatest goal. I am interested in your opinion and open to your suggestions. I believe in keeping the members informed on, concerns, decisions and achievements.
In closing, I want to give my heartfelt thanks to everyone who is supporting me during this campaign. Until you actually run for office, you have no idea how very gratifying and rewarding even the smallest words of encouragement can be. So thanks, again, to everyone, everywhere, who is willing to support me and who was willing to send a message on my behalf.
Your willingness to be an active part of the process is what keeps America great. Thank you for helping build our future by voting. In closing, I humbly ask for your vote for ACF National Secretary.
Tom Macrina, CEC, CCA, AAC
Top of Page
2011 ACF Northeast Regional Conference
Chef Educator of the Year
ACF Northeast Region Chef Educator of the Year Winner
J. Desmond Keefe, CEC, CCE, culinary program chair, Southern New Hampshire University, Manchester, N.H.; ACF Epicurean Club of Boston
James Connolly, CEC, ACE regional foodservice director, Atria Senior Living Group, Nashua, N.H.; ACF Epicurean Club of Boston

-------------------------------------------------------------------------------------------------------
A Thanks go's out to ECB Board of Directors Member Chef Al McPhee of Mass General Hospital for his service on the Board. Chef McPhee taking a break and stepping down from the Board to take care of personal issues. Chef McPhee will still be taking ECB photos at events however. Say thank you to Al at the next meeting and say thank you. ( Chef McPhee fight real fires when not in the kitchen for the Rockland Fire Department)
Congratulations to Chef Brian Ray CEC, ACE who has been named as our new board member Chef Ray will be taking the recent vacant seat formally held By Chef Al McPhee. Chef Ray will be moving up from the "Sargent of Arms" Position.
Purveyor of the Month

www.multigrainsbakeries.com
Join the Epicurean Club at Multigrains Bakery for our
2011
Officers and Board of Directors
President
James DiMarzio, CEC

Vice President
Doug Patten, CEC, CCA
Treasurer

Financial Secretary
Rico DiFronzo, CEC,
AAC



Secretary/Clerk

James F. Connolly CEC


ACE



Chairman of the Board
J. Desmond Keefe III
CEC, CCE
Brian Ray CEC, ACE
Chef Educator
of the Year
ACF Northeast Region Chef Educator of the Year Winner
J. Desmond Keefe, CEC, CCE, culinary program chair, Southern New Hampshire University, Manchester, N.H.; ACF Epicurean Club of Boston
"Coach J.Desmond Keefe III CEC. CCE
Congratulations to his team that received a Bronze Medal in the competition. Also our congratulations have to go out to J. Desmond Keefe who won the Northeast Culinary Educator of the Year for the Northeast. He won in a field of eight competitors and will represent the Epicurean Club of Boston and the entire Northeast Region at the National Convention in Dallas, Texas in July for the National Educator of the Year. Good Luck Desmond, We are very proud to have you representing the Epicurean Club of Boston and the entire Northeast. It is well deserved." - (Chef James DiMarzio, CEC
President Epicurean Club of Boston)
If you
have a non-member
colleague, friend, employee, or maybe your boss
that you want to forward this newsletter to, Do it!
They can click below
and

Upcoming Events
Mondy April 18th Monthly Meeting
at MultiGrains Bakery Lawrence
Hosted By Exec. Chef Doug Patten CEC, CCA
Friday, April 29th, 2011
The next ACF Certification Exam will be held on Friday, April 29th,2011.
The first step is to register for the Exam, go to the ACf web site
Go to certification, then practical exam, then to register as a participant. If you confirm your interest in taking the exam, I can forward the form to you. This form must be completed along with employment verification. CEC/CEPC for example requires a minimum of 3 years experience supervising a minimum of 3 full time employees. The position title is not as important as the leadership and supervision experience. Your experience must be documented ideally by your former employer on their letterhead.
There is a registration fee of $ 50 for members and $100 for non-members.
www.acfchefs.org.
Northeast Regional Vice President Bill Tillinghast MBA CEC AAC
Announces an ACF Educational Workshop
Johnson and Wales University
Date Saturday, May 7th, 2011
Time: 8:00am - 4:00 pm
Location: Johnson and Wales University, Amphitheatre
Harborside Academic Center
265 Harborside Blvd
Providence, RI 02905
Cost: ACF Members $50
Non-Members $75
(Includes Seminars and Lunch)
Contact: To Attend: Email Chef Ray McCue CEC
at rMcCue@jwu.edu , Symposium Co-Chair
Make all Checks payable to the ACF Rhode Island Chapter
When registered, you will receive payment Instructions
May 9th 2011 -Monday
ECB Monthly Meeting
at IrinoxUSA
Join us an have the chance to meet
ACF President
Micheal TY CEC
Mark your calander now.
May 23rd 2011
ECB Golf Tournament
Sandy Burr Golf Club
Wayland, Ma
Reserve the Date on your calander Now!!
www.acfchefs.org.
National
Culinary
Review

News
Reviled at the National Convention, One thing that maybe of interest to those of you who enjoy receiving the culinary review in print form, if you let your dues expire, when you renew you will only receive it in the electronic form, so its best not to let that happen, if you like the paper form.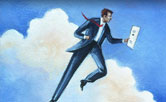 E-Newsletter News
If you have any
submissions for that issue please sent them. Thank You. Send your comments or suggestions to
As you know by now we appreciate the readership. We know
when you open it.
The first person that opens the newsletter
will be given a complimentary Member Monthly Meeting admission a
($20
Value)
for the Next Monthly Meeting.
If your first and comply to the offer* I will email or call you to let you know you will be our guest for the Meeting. Winners will be published in the next newsletter.
*Offer is exclusive to Epicurean Club Members only. Prior winners will be eligible again in a six month period.
Unlike the past, We will be happy to include your submissions in future issues. It's "Easy",
all you have to do is email us at our new newsletter email address,
acfecb@gmail.com
with your content. the deadline for all submission will be the last Thursday of the month.
Submissions will be brought to the board for review the first week of the month.
Submission suggestions are your favorite recipe from your kitchen with a "Photo",
Event Photo's, Upcoming events, or announcements.) We are liberal, but to a point.
Advertising requires a fee so be careful. But let the games begin, send all and hope we
can include your submission.
Sincerely,
Jeffrey D. Barr Newsletter Editor
ACF / Epicurean Club