From Our President -

Chef Jim DiMarzio CEC
The February Meeting of the E.C.B. was held on February 21st at Le Cordon Bleu in Cambridge. Our host for the evening was the Culinary Chair of Le Cordon Bleu, Chef Jeff Mushin and his students. We were treated to an incredible array of hors d'oeuvres and a scrumptious buffet. Chef Mushin also had his students take guests on tours of his beautiful facility. We also unveiled our new case located at Le Cordon Bleu holding all of our historical data, awards and trophies of the Epicurean Club of Boston. It is wonderful to finally have a home to hold a little history of our club.

We were also honored to be joined by the president of the Massachusetts Restaurant Association, Peter Christie. Also joining Peter was The Education Coordinator of the MRAEF Heather Carneiro. Heather did the educational component of our meeting. She gave a very informative presentation on the MRAEF Scholarship Application. She gave a detailed explanation of the whole scholarship process and some great tips on what the committee looks for when applying for a scholarship. She also brought applications from the MRA for students to review and answered any questions the students presented. It was a very informative meeting and I know all the students that attended that night really enjoyed it. I want to thank Heather for giving up her night to be with us and also thank Chef Jeff Mushin who let any student from any of the culinary programs associated with the Epicurean Club of Boston to attend the meeting at no charge. It was one of the most informative and enjoyable meetings of the year. Thank you, Chef Mushin for your hospitality and a very enjoyable meeting.

Our next meeting will be held Everett High School in Everett on a Tuesday night March 15th.This will be a terrific meeting. We are being hosted by Chef Despina Makredes. Des has hosted meetings in the past, but this will be at her brand new facility at the new Everett High School. You will be in for a treat of Mediterranean food at its finest. I can't wait to see the new facility and join Des and her students for a great night. So please make your reservation early by phone or on our reservation web site early to attend the meeting. The last few meetings the reservation is being made last minute on the weekend preceding the event and it makes planning very difficult to give the chef an accurate count. Remember you can now make your reservation on line and pay for it at the same time with our pay pal system. It should be a fun night.

I also want you to be aware that we are bringing our golf tournament back on May 23rd. After a five-year absence, this is the clubs most important event. It is now the sole fundraiser for our club. This event funds the operation of the club, its charitable endeavors and also the very important funds needed to support the scholarships and competitions we award each year. This is the reason we do what we do. We try to support as many students as possible that want to enter the culinary arts field or participate in a culinary competition. You will be able to not only see it on the web site, but I will be mailing out a packet to every member. We need golfers, hole sponsors, raffle prizes including gift certificates, sporting event tickets, gift baskets, overnight stays or anything we can use for raffles and silent auction prizes. Any donation to the event will be greatly appreciated. It is always a terrific day of fun and food. Please join us!

Warmest Regards,

Jim DiMarzio CEC
ACF / Epicurean Club of Boston
This is the First ECB Meeting
"New" Everett High School
Chef Despina Makredis CCE, AAC
Only one woman
fits this description

"The First Lady
of Greek Cuisine"

She holds the title of the most successful Chef Appearing on Greek Television
This is a very rear appearance.
Chef Barbarigou will be discussing her Book an her Wine Reception and culinary Demonstration coming up on Sunday March 20th at the Greek Orthodox Church in Arlington
ACF members $20
Guests $25
Seniors / Students $10
Book on Line
ACF / Epicurean Club of Boston

The New England
Minor's Culinary Challenge
SUNDAY MARCH 6th 2011
@Le Cordon Bleu
Cambridge, Ma.
An Epicurean Club of Boston Ran,
An ACF Accredited Competition
Sponsored By Minor's
Jim Connolly CEC,ACE, is up for North East Regional Chef Professionalism of the Year Award. J. Desmond Keefe CEC, CCE is up for North East Regional Chef Educator of the Year.
Chef Brad Ozerdem, CEC just received his re-certification as a Certified Executive Chef
Chef Jeffrey D. Barr Just Returned From New Delhli, India check out one of India's Best Restaurants
Top of Page
Purveyor of the Month


<----Click Here
*
Northeast Family Farms
An efficient supply chain between New England's Artisan Farmers and the regions premier chefs, specialty retailers and quality conscious, socially aware individuals.
See NEFF FAQs
Our Associate Members
Visit there websites below
www.freshideas.com www.piantedosi.com
2011
Officers and Board of Directors
President
James DiMarzio, CEC

Vice President
Doug Patten, CEC, CCA
Treasurer

Financial Secretary
Rico DiFronzo, CEC,
AAC



Secretary/Clerk

James F. Connolly CEC


ACE



Chairman of the Board
J. Desmond Keefe III
CEC, CCE
Sargent of Arm's
Despina Makredis CCE, AAC
Everett High School Culinary Arts Instructor
Chef Makredis is a former Chapter President of the ACF of Greater Boston. She was the seated President that worked to merge ACF Greater Boston, with The Epicurean Club of Boston. Despina has worked with Hundreds of young culinarians throughout the years as lead Culinary instructor at Everett High School Culinary Arts, that have gone on to Secondary School, and have
been employed by many fine dining and high volume food service operations.
Chef Makredis is still involved with the ECB Scholarship Committee, has won ECB Chef of The Year Award, and has been inducted into the American Academy of Chefs.
Chef Makredis was asked to assist Chef Argiro Barbarigou at her upcoming Culinary Demo on March 20th due to her extensive regional knowledge.
If you want to see an amazing Mediterranean Food Presentation, Join us at the March meeting to see an incredible display of proficiency and culinary education. As Chef Despina and her staff and students pull out all the stops and lay out the Specialties From the Mediterranean.
Join Us - Tuesday March 15th
Reserve Now @
If you
have a non-member
colleague, friend, employee, or maybe your boss
that you want to forward this newsletter to, Do it!
They can click below
and

Upcoming Events
Tuesday, March 15
Monthly Meeting
Everett High School Culinary Arts
Host Chef Instructor Despina Makredis CCE, AAC
Special Guest - Chef Argiro Barbarigou -Greek TV Chef
Sunday March 20th
Argiro Barbarigou a chef from Greece doing a tour of the States. After visiting Chicago, she will be in the Boston area . She will be Assit on Stage by ECB Member Chef Despina Makredis CCE. AAC
Mondy April 18th Monthly Meeting
at MultiGrains Bakery Lawrence
Hosted By Exec. Chef Doug Patten CEC, CCA
Friday, April 29th, 2011
The next ACF Certification Exam will be held on Friday, April 29th,2011.
The first step is to register for the Exam, go to the ACf web site
Go to certification, then practical exam, then to register as a participant. If you confirm your interest in taking the exam, I can forward the form to you. This form must be completed along with employment verification. CEC/CEPC for example requires a minimum of 3 years experience supervising a minimum of 3 full time employees. The position title is not as important as the leadership and supervision experience. Your experience must be documented ideally by your former employer on their letterhead.
There is a registration fee of $ 50 for members and $100 for non-members.
www.acfchefs.org.
May 23rd 2011
ECB Golf Tournament
Sandy Burr Golf Club
Wayland, Ma
Reserve the Date on your calander Now!!
www.acfchefs.org.
National
Culinary
Review

News
Reviled at the National Convention, One thing that maybe of interest to those of you who enjoy receiving the culinary review in print form, if you let your dues expire, when you renew you will only receive it in the electronic form, so its best not to let that happen, if you like the paper form.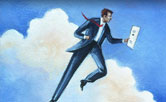 E-Newsletter News
If you have any
submissions for that issue please sent them. Thank You. Send your comments or suggestions to
As you know by now we appreciate the readership. We know
when you open it.
The first person that opens the newsletter
will be given a complimentary Member Monthly Meeting admission a
($20
Value)
for the December Monthly Meeting.
If your first and comply to the offer* I will email or call you to let you know you will be our guest for the Meeting. Winners will be published in the next newsletter.
*Offer is exclusive to Epicurean Club Members only. Prior winners will be eligible again in a six month period.
Unlike the past, We will be happy to include your submissions in future issues. It's "Easy",
all you have to do is email us at our new newsletter email address,
acfecb@gmail.com
with your content. the deadline for all submission will be the last Thursday of the month.
Submissions will be brought to the board for review the first week of the month.
Submission suggestions are your favorite recipe from your kitchen with a "Photo",
Event Photo's, Upcoming events, or announcements.) We are liberal, but to a point.
Advertising requires a fee so be careful. But let the games begin, send all and hope we
can include your submission.
Sincerely,
Jeffrey D. Barr Newsletter Editor
ACF / Epicurean Club