From Our President -

Chef Jim DiMarzio CEC
The January Meeting of the E.C.B. was held on January 24th at Ryan & Wood Distilleries in Gloucester. Our hosts for the evening was owner Bob Ryan, Dave Wood and their Sales Manager Peter Willwerth. Having visited wineries in the past, this was a first for the Epicurean Club of Boston. Our hosts treated us to one of the most enjoyable and informative meetings of the year. We were taken through the entire process of the making and distilling process of Gin, Vodka, Rum and Rye Whiskey. We were shown every step along the way from the grain process to the yeast process, to the cooking, flavoring and distilling process, to the barreling, aging and finally to the actual bottling of these fine spirits. We also got to taste these wonderful spirits along the way. Somehow that freezing cold night got a little warmer. We were given the history of how Ryan & Wood got started and where they are today. I know some of us don't like the trip north, but I will tell you the trip was worth the drive. It was one of the most informative and enjoyable meetings of the year. Thank you Bob, Dave and Peter for your hospitality and very enjoyable meeting.

Our February meeting will be held at Le Cordon Bleu College of Culinary Arts in Cambridge. This will be a very special meeting. We are bringing in Heather Carneiro, Educational Coordinator for the Massachusetts Restaurant Association. Heather will be doing a presentation on the preparation of the application for the MRA scholarship. We partnered with the MRA last year and again this year in our scholarship efforts. We will also be joined by Peter Christie the President of the Mass. Restaurant Association that night.

I also want to give special thanks to the Culinary Chair of Le Cordon Bleu, Chef Jeff Mushin, for letting any student from our thirteen other affiliated schools to attend the meeting that night at no cost. So please make your reservation early by phone or on our reservation web site early to attend the meeting. All students making reservations at www.acfecb.com please check the junior box and fill in your name for the reservation.

So please join us on February 21st at 6pm at Le Cordon Bleu in Cambridge for our next meeting. We will also be unveiling an Award Case holding all of Historical Memorabilia of The Epicurean Club of Boston. Please come see it and take a picture with it. It is very impressive. It should be a very informative and fun night.

Warmest Regards,

Jim DiMarzio CEC
ACF / Epicurean Club of Boston
Heather Carneiro
Education Coordinator
will conduct a seminar on "How to complete the MRA Scholarship Application"
Epicurean Club of Boston Historical Memorabilia Display Case.

The New England
Minor's Culinary Challenge
SUNDAY MARCH 6th 2011
@Le Cordon Bleu
Cambridge, Ma.
An Epicurean Club of Boston Ran,
An ACF Accredited Competition
Sponsored By Minor's
Categories:
Hot Food Professional K 1-9 and Student SK1-9
Custom Category W- Mystery Basket for a Pprofessional and Student Team
"To qualify you must use two Minor's products in your
recipe, choosing between any of the Flavor Concentrates
or Ready to Use Sauces. For more info on these items go to"
http://www.soupbase.com/view.asp?cid=6
Show Chair:
Alan Archer, CEC, ACE Michael Ciuffetti, CEC
Nestle Professional Le Cordon Bleu
603-845-8878 603- 312-5644
alan.archer@us.nestle.com ciuffetti@bostonculinaryarts.com
Prizes: ACF Medals and Certificates awarded in all Categories.
Professional - K: $250 MINOR's Best Plate Award: Most Creative Dish
Student - K: $250 MINOR's Best Plate Award: Most Creative Dish
Cat - W Mystery Basket-$250 MINOR'S Best Plate Award: Most Creative Dish
Plus: Best Use of a Mystery Box Item and other awards from leading sponsors!!!
Fees: For K Category:
$ 75.00 ACF New England Chapter Members
$ 95.00 ACF Members
$105.00 Non-ACF Members
$ 50.00 Student Entry Fee
For Cat W Mystery Basket:
$125.00 Professional
$75.00 Student
Competition Info Category Info
There still are Limited Sponsorship spot available
Act Now Email the Committee Chair
Member News
A Congratulatory Message From:
Tom Macrina CEC, CCA, HGT, AAC
___________________________________
ACF SCCC Spring Culinary Classic
Dear fellow Chefs and Culinarians of the American Culinary Federation;
I hope this e-mail finds you well and that your holiday season has been
good, being the first with my wife I have been very excited. I am very
excited as well for our Third Annual American Culinary Federation
Schenectady County Community College Spring Culinary Classic. Last year
brought about 100 entries over a two-day period from all over the Northeast.
This year on April 16 and 17th we hope to have many more chefs come to our
culinary salon. Our judges this year are Mike Morgan,CEC,AAC (Lead judge),
Fritz Sonnenschmidt,CEC,AAC,HOF, Noble Masi,CMB,AAC,HOF, Thomas
Recinella,CEC,AAC, Victor Sommo,CEC, Rene Marquis,CEC,PCEC,AAC, Paul
Jensen,CEC,AAC, William Hoenstein,CEC, and myself.

New Year celebrations and have a happy and prosperous New Year as well.
Christopher Allen Tanner,CEC,WCC,CHE Culinary-InFor anyone interested in becoming certified we will also be offering practical exams and written exams on both days. Please share the attached entry form with your chapter members. Those of you that were here the last two years know that while you are here you are our guest, so do not worry about breakfast or lunch each day as they will be provided for anyone attending the event. The American Culinary Federation Capital District-Central New York and Schenectady County Community College look forward to hosting you and your members here April 16-17th. Enjoy your Instructor at Schenectady County Community College President-Elect/Certification Chair - American Culinary Federation
Capital District-Central New York
Christopher Allen Tanner,CEC,WCC,CHE
Schenectady County Community College
Department of Hotel, Culinary Arts & Tourism
78 Washington Ave
Schenectady, NY 12305
Office: 518-381-1444
Cell: 518-526-6427
Last Meeting
ACF / Epicurean Club of Boston
Ryan and Wood Distilleries
January 24th
Purveyor of the Month

Baldor's Culinary Council was started in 2008
The concept of the Culinary Council is to involve our chef customers in trying new products and to provide their valuable feedback.
Each quarter one of the Culinary Council chefs is featured in the Baldor's Marketeer magazine, with their comments and a recipe using the product(s) they received.
Our Associate Members
Visit there websites below
www.freshideas.com www.piantedosi.com
2011
Officers and Board of Directors
President
James DiMarzio, CEC

Vice President
Doug Patten, CEC, CCA
Treasurer

Financial Secretary
Rico DiFronzo, CEC,
AAC



Secretary/Clerk

James F. Connolly CEC


ACE



Chairman of the Board
J. Desmond Keefe III
CEC, CCE
Sargent of Arm's
Featured Chef'
Warren Frank
UNION OYSTER HOUSE
Chef Warren Frank not only works at one of the most established
Restaurants in Boston under, Exec Chef Billy Coyne. Warren is the Webmaster for The
Epicurean Club of
Boston. Warren works tirelessly with the ECB Board to deliver info
worldwide. Warren
was the force behind
the Goggle interactive
calendar on our site
that gives meeting
location direction, as
well as putting up the
links for our Archived documents. Warren
has helped create the
new online ECB Store
ready to launch in mid 2011. Warren has a
long history in the
Boston area in the
Local Restaurant and
Food Service Industry.
He is usually at work
on Mondays, But just
maybe you will have
an opportunity to see
Warren at on of Our
Culinary Competitions,
or Special events.
If you do see Warren
at Union Oyster House
or at an ACF/ ECB
event say "Hi" or
Check out some of
Warrens Work at Sorcerersolutions.com
or
If you
have a non-member
colleague, friend, employee, or maybe your boss
that you want to forward this newsletter to, Do it!
They can click below
and

Upcoming Events
Monday February 21st
ECB Monthly Meeting at

Join us for the unveiling of the Epicurean Memorabilia Case that Evening.
To reserve click below
Sunday, March 6
The New England Minor's Culinary Challenge
An Epicurean Club of Boston ran, ACF Sectioned Compitition, Held at:
Le Cordon Bleu -Cambridge
CASH PRIZES
Corporate Sponsorships Limited AvailibleAct Now Interested Click Here to email Show Chair
(Compitiition Info and Discounted Hotel Info Click Here)
Sunday March 20th
Argiro Barbarigou a chef from Greece doing a tour of the States. After visiting Chicago, she will be in the Boston area . She will be Assit on Stage by ECB Member Chef Despina Makredis CCE. AAC
Friday, April 29th, 2011
The next ACF Certification Exam will be held on Friday, April 29th,2011.
The first step is to register for the Exam, go to the ACf web site
Go to certification, then practical exam, then to register as a participant. If you confirm your interest in taking the exam, I can forward the form to you. This form must be completed along with employment verification. CEC/CEPC for example requires a minimum of 3 years experience supervising a minimum of 3 full time employees. The position title is not as important as the leadership and supervision experience. Your experience must be documented ideally by your former employer on their letterhead.
There is a registration fee of $ 50 for members and $100 for non-members.
www.acfchefs.org.
May 23rd 2011
ECB Golf Tournament
Sandy Burr Golf Club
Wayland, Ma
Reserve the Date on your calander Now!!
www.acfchefs.org.
National
Culinary
Review

News
Reviled at the National Convention, One thing that maybe of interest to those of you who enjoy receiving the culinary review in print form, if you let your dues expire, when you renew you will only receive it in the electronic form, so its best not to let that happen, if you like the paper form.
ACF National Officers Honored by
The Epicurean Club of Boston
ACF President Michael TY CEC, AAC was joined by Northeast Regional Vice President William Tillinghast, CEC, AAC, MBA at the 2009 Presidents Ball and Chef of the Year Gala. Chef Ty was presented with the Humanitarian Award for his work with the Chef and Child Foundation. Both shown below with Exec. Chef Kevin Doherty, CEC, CCA of DNC @ TD Garden.
AAC President Thomas J. Macrina CEC, CCA, HGT, AAC was Presented with the Service to the Industry Award at the 2010 Presidents Ball and Chef of the Year Gala Shown below with ECB President James DiMarzio ECE, and Chef Rico DiFronzo CEC, AAC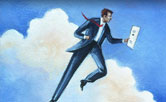 E-Newsletter News
If you have any
submissions for that issue please sent them. Thank You. Send your comments or suggestions to
As you know by now we appreciate the readership. We know
when you open it.
The first person that opens the newsletter
will be given a complimentary Member Monthly Meeting admission a
($20
Value)
for the December Monthly Meeting.
Last Month the E Newsletter was opened First by Nick Calise Exec Chef of The Colonnade Hotel who
was given a Free Admission to the December Meeting.
If your first and comply to the offer* I will email or call you to let you know you will be our guest for the Meeting. Winners will be published in the next newsletter.
*Offer is exclusive to Epicurean Club Members only. Prior winners will be eligible again in a six month period.
Unlike the past, We will be happy to include your submissions in future issues. It's "Easy",
all you have to do is email us at our new newsletter email address,
acfecb@gmail.com
with your content. the deadline for all submission will be the last Thursday of the month.
Submissions will be brought to the board for review the first week of the month.
Submission suggestions are your favorite recipe from your kitchen with a "Photo",
Event Photo's, Upcoming events, or announcements.) We are liberal, but to a point.
Advertising requires a fee so be careful. But let the games begin, send all and hope we
can include your submission.
Sincerely,
Jeffrey D. Barr Newsletter Editor
ACF / Epicurean Club