From Our President -

Chef Jim DiMarzio CEC
Happy New Year to All,

I hope everyone had an enjoyable holiday season and my wishes for a happy, healthy, and prosperous New Year.

The December Meeting of the E.C.B. was held at Endicott College in Beverly. Our host for the night was Chef Brendan Cronin CEC, CCE and his students. What a spectacular evening. Chef Cronin put together an unbelievable menu. We had an open meeting going room to room each with a new culinary delight. Each room was filled full of culinary perfection. Our menu consisted of a Baked Brie in short crust with a garlic onion jam, Dates in prociutto with a balsamic glaze, Sautéed Shrimp with a Horseradish Cream in a Phyllo Cup, Roast Smoked Duck Breast with Caramelized Shallots with a Cassis Sauce, a full Sushi Station, Curried Lentils in a Taco Cup, Peruvian Ceviche in an edible Corn Lime spoon, Wesleydale Cheese with cranberries, walnuts, and black sage honey, Quinoa Salad with Shrimp, Tomato Pesto with Feta on a Garlic Baguette, Baked Pumpkin Soup with Sour Cream, an Olive Tapenade on Belgium Endive. Seared Scallops with a Cilantro infused olive oil and an Orange infused Chocolate Mousse. Needless to say, everything was simply delicious. Chef Cronin then gave an educational presentation on "The Importance of Culinary Education for Today's Chefs". Some of the highlights were the importance of an apprenticeship program, the role of a four year degree in a chefs career, how does new calorie legislation affects chefs, personal, professional and entrepreneurial development for culinary professional were some of the subjects Chef Cronin touched on. Let me please express my sincere thanks to Chef Brendan Cronin CEC,CCE, and his students for their hospitality and hard work in hosting a fantastic meeting.

Please join us for our January 24th meeting at Ryan & Wood Distilleries in beautiful Gloucester. We have had meetings at wineries, but this will be our first visit to a distillery. It should be a terrific meeting to start 2011. For those of you that haven't been to a meeting for a while, please join us.

It is with great sorrow that we have lost two people of our Epicurean Family. We have lost one of our great chefs of our club in the passing of Chef Norman Myerow CEPC, CCE, AAC. He headed the baking and pastry department as an instructor at Minuteman Regional High School. Norm always greeted you with his infectious smile and he will be sorely missed. My deepest condolences and prayers go out to his lovely wife Carolyn. I also would like to offer my deepest condolences and prayers to one of our great young chefs, Chef Brian Ray CEC, ACE, in the loss of his beautiful wife Cynthia to a tragic accident. There are no words to explain losing someone so young and I can only ask you to please keep Brian in your thoughts and prayers.

Warmest Regards,

Jim DiMarzio CEC
Next Meeting
ACF / Epicurean Club of Boston
Our January ECB Meeting
Will Be on
Monday, January 24, 2011
15 Great Republic Drive
Last Meeting

ACF / Epicurean Club of Boston
Member News
In Memory of
Norman David Myerow
CEPC, CCE, AAC
December 13th 2010
1938 - 2010
Obituary for Norman Myerow
Norman D. Myerow, 72, of Melrose, formerly of Malden died Monday morning December 13, 2010 at the Melrose Wakefield Hospital.

Born and raised in Malden, Mr. Myerow was a graduate of Malden High School. He excelled at football and was a National High School All American in 1956. In 1985 he was recognized for his achievements by being inducted into the Malden High School Athletic Hall of Fame.

Mr. Myerow worked for the past 34 years as a Master Instructor of Bakery/Pastry at Minutemen Regional High School in Lexington. In 1985 he was awarded Outstanding Vocational Teacher of the Year.

He was an active member of the American Culinary Foundation, the Epicurean Club, Les Amis d'Escoffier Society, the Honorable Order of the Golden Toque, The Bread Bakers Guild of America, Massachusetts Teachers Association, SkillsUSA, as well as Past President of the Massachusetts Chef de Cuisine.

Mr. Myerow is survived by his devoted wife Carolyn (Miranda). He was the brother of the late Stanley "Stutzy", Irving "Honey", and Martin Myerow. He is the loving brother in law of Helen Myerow, Mildred Myerow, Sandra Myerow, Rosanne MacDonald, Paula Miranda, and Peter Miranda, Jr. and adored uncle of many nieces & nephews.
Our Deepest Condolences to
Chef Brian Ray CEC ACE


For the Loss of his Wife and Soulmate
Cynthia Anne Ray
Cynthia A. (Balesteri) Ray of Bradford, a lighting designer, died Sunday December 12th 2010 at Massachusetts General Hospital after being struck by a vehicle outside the Andover State Police barracks. She was 30.
Born and raised in Winchester, Mrs. Ray graduated from Winchester High School in 1999 and Endicott College in 2003, where she earned a bachelor's degree in interior design.
She worked at Boston Cafe and Catering when she met her husband, and the two opened and operated a private catering business.
She is survived by her husband, Brian J.; her mother, Katherine (Potamis) Balesteri of Bradford; a sister, Melanie Balesteri of Bradford; her grandmother, Sarah Potamis of Woburn; two nieces and several aunts, uncles and cousins.
A funeral services were held at 11 a.m. Friday Dec 17th at The Annunciation of The Virgin Mary Greek Orthodox Church, Woburn.
Burial was at Woodbrook Cemetery, Woburn



We wish you a great holiday season.

Congratulations Epicurean Club Of Boston ,

The Small Business Commerce Association (SBCA) is pleased to announce that Epicurean Club Of Boston has been selected for the 2010 Best of Business Award in the Associations category.

The SBCA Best of Business Award Program recognizes the best of small businesses throughout the country. Using consumer feedback and other research, the SBCA identifies companies that we believe have demonstrated what makes small businesses a vital part of the American economy. The selection committee chooses the award winners from nominees based off information taken from monthly surveys administered by the SBCA, a review of consumer rankings, and other consumer reports . Award winners are a valuable asset to their community and exemplify what makes small businesses great.

A copy of your press release is available on the SBCA

awards website listed below. SBCA herby grants Epicurean Club Of Boston a non-exclusive, revocable,

license to use, copy, publish, stream, publicly display, reformat, excerpt, and distribute this press release. If you desire, a 2010 Best of Business Award has been designed for your place of business and can be obtained by pressing the receive awards tab while retrieving your press release from the SBCA awards website. Additionally, a Web Logo proclaiming your 2010 Best of Business Award selection can be obtained through our website as well.

Once again, congratulations on your selection and we wish you the best of luck in the future.

Sincerely,

The SBCA Selection Committee
ACF SCCC Spring Culinary Classic
Dear fellow Chefs and Culinarians of the American Culinary Federation;
I hope this e-mail finds you well and that your holiday season has been
good, being the first with my wife I have been very excited. I am very
excited as well for our Third Annual American Culinary Federation
Schenectady County Community College Spring Culinary Classic. Last year
brought about 100 entries over a two-day period from all over the Northeast.
This year on April 16 and 17th we hope to have many more chefs come to our
culinary salon. Our judges this year are Mike Morgan,CEC,AAC (Lead judge),
Fritz Sonnenschmidt,CEC,AAC,HOF, Noble Masi,CMB,AAC,HOF, Thomas
Recinella,CEC,AAC, Victor Sommo,CEC, Rene Marquis,CEC,PCEC,AAC, Paul
Jensen,CEC,AAC, William Hoenstein,CEC, and myself.

New Year celebrations and have a happy and prosperous New Year as well.
Christopher Allen Tanner,CEC,WCC,CHE Culinary-InFor anyone interested in becoming certified we will also be offering practical exams and written exams on both days. Please share the attached entry form with your chapter members. Those of you that were here the last two years know that while you are here you are our guest, so do not worry about breakfast or lunch each day as they will be provided for anyone attending the event. The American Culinary Federation Capital District-Central New York and Schenectady County Community College look forward to hosting you and your members here April 16-17th. Enjoy your Instructor at Schenectady County Community College President-Elect/Certification Chair - American Culinary Federation
Capital District-Central New York
Christopher Allen Tanner,CEC,WCC,CHE
Schenectady County Community College
Department of Hotel, Culinary Arts & Tourism
78 Washington Ave
Schenectady, NY 12305
Office: 518-381-1444
Cell: 518-526-6427
Purveyor of the Month

www.piantedosi.com
Our Associate Members
Visit there websites below
www.freshideas.com www.piantedosi.com
2011
Officers and Board of Directors
President
James DiMarzio, CEC

Vice President
Doug Patten, CEC, CCA
Treasurer

Financial Secretary
Rico DiFronzo, CEC,
AAC



Secretary/Clerk

James F. Connolly CEC


ACE



Chairman of the Board
J. Desmond Keefe III
CEC, CCE
Sargent of Arm's
Dave Wood
Ryan and Wood Distilleries
Our Hosts for The ECB January Meeting.
Come experience the inner workings of our craft distillery on Boston's North Shore. See firsthand how fine hand crafted spirits - Beauport Vodka, Folly Cove Rum, and Knockabout Gin - are made.
Our walking tour will guide you through our unique distillery facility as we explain the workings of our beautiful 600-liter alembic copper pot still used in the production of our authentic spirits.
Perfect for a quick stop before lunch or dinner, we are a hidden gem, just minutes from Gloucester restaurants and other attractions.
ABOUT RYAN & WOOD, INC. DISTILLERIES
Ryan & Wood, Inc. Distilleries is a craft distillery located on Boston's North Shore. Family owned and operated, we are committed to producing best-of-class products to hard working locals and world travelers alike. We are proud to call Gloucester our home, turning Cape Ann into the birthplace of an array of top shelf spirits. Steeped in history and tradition, Gloucester is quintessential New England, from which our inspiration is drawn.
Reserve for the January Meeting Click Here
If you
have a non-member
colleague, friend, employee, or maybe your boss
that you want to forward this newsletter to, Do it!
They can click below
and

National
Culinary
Review

News
Reviled at the National Convention, One thing that maybe of interest to those of you who enjoy receiving the culinary review in print form, if you let your dues expire, when you renew you will only receive it in the electronic form, so its best not to let that happen, if you like the paper form.
UPCOMING EVENTS
January 24th
Our first meeting of the year

15 Great Republic Drive
Gloucester
, MA 01930
-2276
Saturday 15th of January 2011
NORTHEAST REGIONAL
Butchery Workshop
TIME: 8:00am to 5:00pm
WB Stockyard
85 Saxon Avenue
Bayshore, NY. 11706
www.wbstockyard.com
www.jkings.com
Presented by Chef Chris Neary CEC, CCA, AAC
Corporate Executive Chef JKings Foodservice Professionals
President, ACF Long Island Chapter
&
Thomas Zito
Lead Butcher WB Stockyard
Brush up on your Basic Butchery skills
Beef, Poultry, Pork
Secondary Beef Cuts that are making a comeback
See a variety of modern restaurant style
cuts commonly used today
Continental Breakfast, Deli Style Lunch
Dinner TBD
Cost $100.00
Limited to the First: 24 to sign up
ACF - CEH's TBD
TO REGISTER PLEASE CONTACT
Nancy Kombert CEC CSCE
153 Inverness Rd
Holbrook N.Y. 11741
516-313-4348
nkchef@aol.com
Join us for the unveiling of the Epicurean Memorabilia Case that Evening.
To reserve click below
Friday, April 29th, 2011
The next ACF Certification Exam will be held on Friday, April 29th,2011.
The first step is to register for the Exam, go to the ACf web site
www.acfchefs.org.
Go to certification, then practical exam, then to register as a participant. If you confirm your interest in taking the exam, I can forward the form to you. This form must be completed along with employment verification. CEC/CEPC for example requires a minimum of 3 years
experience supervising a minimum of 3 full time employees. The position title is not as important as the leadership and supervision experience. Your experience must
be documented ideally by your former employer on their letterhead.
There is a registration fee of $ 50 for members and $100 for non-members.
www.acfchefs.org
.
May 23rd 2011

ECB Golf Tournament
Sandy Burr Golf Club
Wayland, Ma
Reserve the Date on your calander Now!!
ACF Officers Messages
For A Message from
ACF President Michael TY CEC, AAC
Click Here
For A Message From
ACF Treasurer James Taylor CEC, AAC
For A Message From AAC President Thomas J. Macrina CEC, CCA, HGT, AAC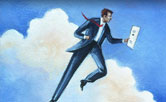 E-Newsletter News
If you have any submissions for that issue please sent them. Thank You. Send your comments or suggestions to ACFECB@GMAIL.COM


Here is a new thing we are trying. We can track who is reading the newsletter and when you open it.




From this month on the first person that opens the newsletter

will be given a complimentary Member Monthly Meeting admission a

($20

Value)

for the November Monthly Meeting.




Last Month the E Newsletter was opened First by Brian Ray Exec Chef of Lahey Clinic who

was given a Free Admission to the November Meeting.


I will email or call you to let you know you will be our guest for the Meeting. Winners will be published in the next newsletter.

What we have not seen are a lot of people responding to the

opportunity to respond to this message. If the type is highlighted in

blue

or

red

it is a link to

the web or email. Just click and your on your way there. No need to cut and paste.
The New Board has made many suggestions to the Newsletter committee.
If you are interested, go to the email address just below and submit what you can bring to the

table.
Please comment on the newsletter using our response survey below. It is only one question.
Comments are excepted and welcomed.
Unlike the past, We will be happy to include your submissions in future issues. It's "Easy",

all you have to do is email us at our new newsletter email address,
acfecb@gmail.com
with your content. the deadline for all submission will be the last Thursday of the month.
Submissions will be brought to the board for review the first week of the month.
Submission suggestions are your favorite recipe from your kitchen with a "Photo",
Event Photo's, Upcoming events, or announcements.) We are liberal, but to a point.

Advertising requires a fee so be careful. But let the games begin, send all and hope we

can include your submission.

Sincerely,

Jeffrey D. Barr
ACF / Epicurean Club