Get more updates and news from Healthassist.

Would you like to receive monthly updates, health tips, and news from Health

assist

?
Please add
info@healthassistcorp.com
to your address book to ensure delivery to your inbox.

Did you receive this email from a friend and would like to get your own copy?

| | |
| --- | --- |
| Issue: #013 | October 24, 2011 |

Dear ,
Fall has finally arrived. After putting things off during the long, hot days of summer, this season always feels like a new beginning to me. The colorful leaves serve as a reminder to stop procrastinating and get serious about getting things done.
Last year around this time, I changed primary care physicians. You may recall I wrote about how I selected my physician and prepared an agenda for our first meeting. Now that it's time for my second annual appointment, I'm reflecting on the past year and some of the lessons I learned about how best to work with her and her staff.
For many employers and employees, fall brings with it open enrollment for health benefits. This is the one time of year when most of us are able to make decisions about our health care coverage. For those of you on Medicare, annual enrollment dates have changed this year. The season now begins October 15 and ends on December 7, earlier than in the past. Be sure to make a note of this important deadline.
In this month's newsletter, I share with you some tips for evaluating your current health care coverage. I also talk about my experiences at my new primary care office. If you are thinking of making a change-either to your physician or your insurance coverage-don't procrastinate! Now is the perfect time to assess your current choices and commit to making a change for the better.
With wishes for good health,
Dianne Savastano, BSN, MBA
President, Healthassist
Get to Know Your Physician's Team
Based on my good health, it's unusual for me to have to call upon my primary care physician throughout the year. Recently, I discovered a lump in my cheek and became a bit alarmed. Although I could speculate as to the problem, I called my primary care physician's office immediately. I was offered an appointment that same day, but my busy schedule didn't allow it. After all, it was not an emergency and I had commitments to my own clients to keep.
Next, they offered the option of seeing the nurse practitioner two days later. Because I hadn't met her yet, I welcomed the opportunity to meet another member of the care team. Fact is, as the Affordable Care Act is enacted and Accountable Care Organizations and the Medical Home Model continue to evolve, primary care practices are expanding to employ additional professionals who can meet the growing needs of the populations they serve. Such professionals include nurse practitioners (NP), physician assistants (PA), care managers (CM), social workers (SW), pharmacists and nutritionists.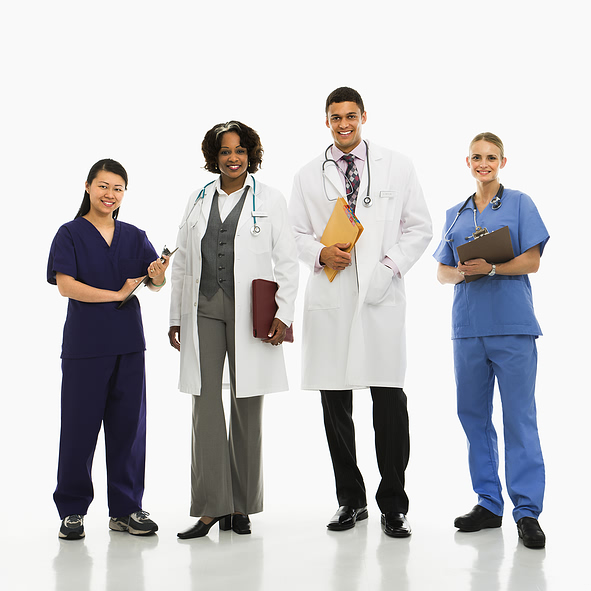 When I visited the office for an exam, the NP suggested an ultrasound of my cheek. My primary care physician wasn't in the office that day, so the NP conferred with another physician. (Quickly, I was getting to know the entire team). The physician thought it was probably a blocked salivary gland from a tiny stone. Instead of an ultrasound, she suggested some "watchful waiting" and prescribed eating lots of hard candy to force salivation.
A follow-up visit was scheduled for 10 days later. Several bags of hard candy later, the lump was gone. To close the loop, I wrote to the NP using the Patient Portal in the Electronic Health Record (EHR) System and provided an update on my status. I also cancelled the follow-up visit.
This experience taught me a few lessons worth sharing:
Take advantage of any opportunity to meet other members of your primary care team
Collaboration among professionals can result in a more conservative approach, eliminating the need for testing that may have been costly and/or posed some risk
"Watchful waiting" can be an effective tool but responsibility must be taken by the patient to provide feedback and follow-up if necessary
The ability to communicate via email can be incredibly convenient and allows for quick feedback to the team
Overall, I am very pleased with my new primary care physician and her entire team. I feel confident that my needs will be met if anything urgent arises. Do you feel the same way about your primary care physician?
Demystifying Open Enrollment
How do you know which health insurance coverage is best for you and your family? It's not always so easy to figure out. I often work with clients to evaluate health insurance options and choose the best and most appropriate policy. I also work with clients who are new to Medicare and don't know the differences between Medicare Part A, B, C and D.
If you're currently reviewing a stack of information for open enrollment, it's important to ask yourself how you want to access and pay for healthcare services next year.
Here are a few factors to consider:
How much choice do you want for seeing certain providers and hospitals?
Are the providers you currently see in the network?

Do you have to obtain referrals from your primary care provider to see specialists

and if so, is that a problem for you?

Have you reviewed all the care that requires prior authorization or prior

notification and do you understand these implications?

How much and in what ways do you currently utilize the healthcare system and

how do you anticipate using it in the year ahead (e.g. you plan to have a baby or schedule elective surgery)?
Based on your answers to the above questions, hone in on the benefits provided by each plan that cover your most utilized services and be sure to look at the co-pays, deductibles and co-insurance amounts. As best you can, try to anticipate your out-of pocket costs for the year ahead when making your decision.
Co-pays, Deductibles and Co-insurance
Choosing the plan with the least expensive premium may not always save you money in the long run. Often, less expensive premiums come with a limited choice of physicians and hospitals and higher out-of-pocket costs in the form of co-pays,

deductibles

and co-insurance. Certain items may not even be covered. Plans are often less expensive when the insurer can "manage" where you go and who you see and if you agree to pay more of the up-front cost.


So what's the difference between a co-pay, deductible and co-insurance?


A co-pay is a specific dollar amount you pay for a specific service, at the time that you receive that service. These out-of-pocket costs are often outlined for doctor's visits and sometimes for specific types of prescription drugs.


A deductible is a specific amount that you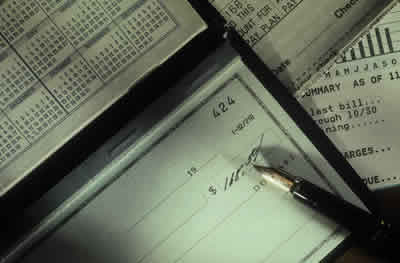 must pay, out-of-pocket before your insurance company will begin to pay for services. If you chose a plan that has a specific deductible, pay close attention to this amount and be sure you budget for it within your own personal financial planning.

Co-insurance is the amount you are responsible for paying after the insurance company has paid a benefit for a service. If a service costs $100 and the insurer pays for 80% of that service, the insurer will pay $80 and you will be responsible for the other 20%, or $20. In many cases, co-insurance applies to everything from routine office visits to MRIs to major surgery.


Overall, the devil is in the details of all plans. One of the best ways to assess if a plan is best for you is to call the customer service representative and ask questions about how
benefits would be paid utilizing very specific real-life examples. If you are not satisfied with the answer or don't understand the jargon, ask for the comments to be re-stated and if you are still not satisfied, ask for a supervisor.


Some large employers have online decision support tools that allow you to evaluate the plans offered and determine which one will be best for you and your family. If you have access to such a tool, I encourage you to use it.
Medicare Alphabet Soup
If you are covered under Medicare, you may be confused by the A,B,C and Ds. It's certainly not as simple as it sounds.
Medicare Part A covers in-patient (in-hospital) care and you do not pay any premium for the benefit.
Part B covers out-patient care including physician visits and diagnostic testing. The monthly premium you pay depends on your income.
Part C refers to Medicare Advantage plans. These are managed care plans that can be chosen in lieu of traditional Medicare. They can be either PPO or HMO plans and often include prescription drug coverage.
Part D is prescription drug coverage only.
If you are trying to make sense of your Medicare options, I suggest reading the official Medicare and You guide online. If you're still confused, contact me for a professional consultation.
In the News
As long-time readers of this newsletter know, I'm a big fan of Atul Gawande's writing. When I read his most recent New Yorker piece "Personal Best" I couldn't help but think about the coaching role I play for many of my clients. Gawande asks if athletes, singers and surgeons all have coaches, should you? What do you think? Send an email and let me know.
In the Community
As Treasurer of the National Association of Healthcare Advocacy Consultants (NAHAC), I'm working closely with my colleagues on the executive committee to plan the third annual conference, "Knowledge, Solutions, Compassion" November 3-5 in Berkeley, California. The conference includes innovative case studies by a range of experts. I will be co-presenting "My Mother is Sick and My Father Needs Help" with Dr. Helen Kao, assistant professor in the UCSF Division of Geriatrics and Medical Director for USCF Geriatrics Clinical Programs. The second day of the conference is open to the public for a nominal fee of $25. Please tell your friends and colleagues in the Bay Area or consider joining us.
____________________________________________________________________________
Healthassist offers expert help in demystifying healthcare and medical insurance. Healthassist can help you achieve a 360-degree view of your healthcare issue with information, education, advocacy and other services. Healthassist puts the client at the center of every interaction with the healthcare and insurance system. With years of experience on both the direct patient care side and business side of healthcare, Principal Dianne Savastano has the skills to offer consulting, coaching, information and assistance to help empower you to make the best decisions regarding your family's healthcare.

At Healthassist we are committed to maintaining client privacy and will never, under any circumstances, discuss your diagnosis or care with anyone without your permission. Nor do we sell or make available our client list to anyone at anytime.