Give Me 5!
Become a monthly Sustaining Donor to support the life-changing programs and services at MGLCC!
This Week @ MGLCC
Monday, March 5
* Perpetual Transition 7:00 - 9:00 pm
Wednesday, March 7
* Gay Men's Health Screenings
* Men's Potluck 6:30 pm
Thursday March 8
* Rainbow Al-Anon 5:30 - 6:30 pm
Friday, March 9
*
Gen Q
7:00 - 9:00 pm
Saturday, March 10
Mark Your Calendars!
June 1
MGLCC Wine Auction
(details Soon)
September 7-13
Outflix LGBTQ Film Festival
October 6
Mid-South Pride Festival
Greetings!
Thank you for your continuing support of MGLCC!
What MGLCC Means to Me
Memphis Gay & Lesbian Center plays a very important role in my life by keeping me involved with the Memphis GLBT community. As an avid film lover, the Outflix Film Festival, presented by the Center, has taken me from the theater seat to beyond the silver screen. Over the years, I've had the privilege and joy of meeting film directors and cast members from quality GLBT independent films which has always been a life-long dream. I'm very lucky to be a part of an organization that brings award winning films to the Mid-South and surrounding areas. Thank you MGLCC!
~ Carl Smith
Gay Men's Health

Levi Collins, a nursing student from Southwest Tennessee Community College, will provide a night of activities centered around health education and awareness for gay men. The evening will consist of free blood pressure analysis, free personalized dietary planning, and a guided discussion on what's important in maintaining "holistic" health as a gay man.
Topics to be covered in the discussion include: recommendations for STD testing, immunizations, leading causes of death among men and MSM (men who have sex with men) and prevention factors associated with these causes,mental health, stigma and discrimination, some local facts about Memphis.
Schedule of Events:
4:00-5:30pm - Free blood pressure screenings, (plus consultation if necessary/desired)
5:30-6:30pm - Guided discussion on Gay Men's Health
6:30-9:00pm- One on One Nutritional Analysis and Diet Planning**
**If you want to have current diet analyzed, please bring in a food journal for the past few days
LGBT Softball League
Bluff City Sports Association, Memphis' own LGBT softball league, will begin its 2012 softball season very soon!
March for LGBT Rights - Millington
Organizer's of an LGBT Rights march in Millington ask you to TAKE A STAND!
"Prop 8 in California: Defeated. 'Don't Ask, Don't Tell': Repealed. Marriage Equality in Maryland: Reached. President Obama's thoughts on DOMA: 'Unconstitutional'.
"It has been an amazing last 6 months for equality. But the fight continues because justice is not complete. We need to stand united and show America and the world that we will not tire, we will not weaken, and we will demand full civil rights and full equality.
"On April 21, 2012, over 30 cities around the world and across our nation will be hosting rallies and marches to demand those civil rights. From Washington D.C., New York City, the Philippines to Uganda, the LGBT community and their supporters will stand in solidarity. Millington, TN will be among those cities and we're asking you to stand with us and take a stand. Be counted among us, with the world, to say, 'Our Time Is Now!' " FACEBOOK
Participants Needed for Research Study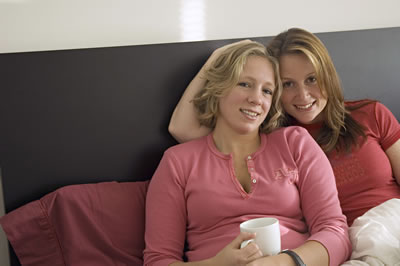 University of Memphis researchers are recruiting participants for a research study focused on the grief and bereavement experiences of gay, lesbian, and bisexual (GLB) individuals who have lost a committed partner. This study is focused on exploring the grief and bereavement experiences of gay, lesbian, and bisexual individuals who have lost a committed partner. Participants in this study will be asked to complete a survey that is expected to take 15-20 minutes. This survey is anonymous, does not require any identifying information, and any published research resulting from this study will be reported as aggregate data. The researcher will donate $1 for each survey initiated to the Human Rights Campaign and to the Memphis Gay and Lesbian Community Center (MGLCC), up to $250. Terminating this survey does not preclude a donation.

Qualifications:
Participation in this study is limited to gay, lesbian, or bisexual adults over the age of 18, who are living in the United States, and have experienced the death of a committed partner. Committed partnership is defined (for this study) as an intimate, exclusive relationship between two individuals who identify as gay, lesbian, or bisexual.
SURVEY LINK