In This Issue
Welcome Note

Dr. Ronna Jevne,

Guest Author

Only The Best Will Do

Featured Hope Tree Symbol: The Lotus


F
eatured Reading, Listening & Watching

In Our Next Issue

Contact Us
Join Us on

the Radio
Every Thursday
at 9 AM MSTon castlerockradio.com
On Thursday mornings,


fill your coffee mug, snuggle up in a comfy chair and listen to us
l
ive
on Internet
radio.
Just go to
castlerockradio.com
and click on the
"Listen Live" button.
This hour long show features stories about hope, interviews and live conversations with guests from around the world, email and tweeted questions - PLUS - weekly homework assignments for you
to sharpen your own
"Hope Quotient."
Our guest for the December 15, 2011 radio show is the renowned
Dr. Ronna Jevne from Alberta

,

Canada
If you ever miss us live, archived shows will be available 24/7 via the station's web site by clicking on the "Talk Radio Archive" banner.


See The Hope Tree For Yourself!
Hope Related Gifts
Visit our store by clicking the picture above to see lovely gifts for a loved one or friend in need of symbols that remind them to feel hopeful and encouraged.


We love it when

you forward this newsletter
to your friends
and family . . .
.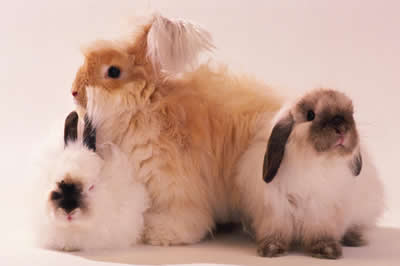 For the best results,
be sure you use the activated "Forward Email" link at the bottom of the actual newsletter - just below the "Contact Info" section - rather than forwarding it through your regular email service.


The Hope Journal worldwide radio show launched!


We continue to be grateful for the wonderful, positive response to and feedback about our newsletters.
Inch by inch the website traffic is growing around the world. We are also starting to have a nice response from the new live radio show, The Hope Journal.
I was scared to death with the whole "live to the world" part of it for the first show! And when I get nervous, my voice gets deeper and slower. So I'm sure I hypnotized a few dogs and small children out there the first time around! But the 2nd show was so much fun and so much better. I had Liz Adamson - our Guest Author from the October 2011 newsletter - as my sidekick. She was just great and we had a very lively conversation.

If you can join us the next time, just go to www.castlerockradio.com and click on the "Listen Live" button - a large white oval in the left upper corner. Or read the quick instructions in the "Radio" sidebar at the left to see how you can access archived shows in case you ever miss the show in person.



I am so excited to tell you that we are going to have Dr. Ronna Jevne as our radio guest on Thursday, December 15th. The show is from 9:00 AM to 10:00 AM MST and she will be on with me from 9:15 AM to 9:45 AM MST. For those of you not familiar with her 30 year career as a psychologist, author, speaker and leader in the field of hope, visit her website at:

http://www.ronnajevne.ca

We will be talking with her about hope as well as the innovative new program she developed
called The Pilgrim Writers.
She was kind enough to be our Guest Author for this issue with a more in-depth look at her new program and how it can reinforce hope.
What a wonderful gift she gives us!
And, of course, you will find our other features about symbols and the Science of Hope - so grab a cup of tea and read away. And good heavens - only about 2 weeks from Christmas, Hanukkah and Kwanza! We head into the holidays filled with hope for you all.



My very best wishes to you and your families for the holidays ahead. Join us again in January 20112 to see how Debbie Spooner is doing. She was just too busy to make it into this December issue!



Carol Jeanotilla

If you have enjoyed what you see here in this newsletter, find even more helpful and hopeful information at:
www.thehopetree.com
Guest author, Dr. Ronna Jevne
A Pilgrim with a Pen: Writing your way to hope
"There is no hope" are our most dreaded words. The cancer patient, the parent of a learning disabled child, the murderer on death row, the family member who is awaiting word of who survived a downed plane, even the student aspiring to graduate school, these are the words they do not want to hear. They want to hear, "Where there is life there is hope. Miracles do happen." They want to hear that there are exceptions and that sometimes things turn out better than we might expect. They want to know, no matter what the odds, that someone cares. They want to know that everything humanly possible is being done. Many are willing to hope even when the chances are slim. As one cancer patient put it, "Hope should be the last thing to die."
Continue reading . . .
Only the Best Will Do . . .
It's not as if you suddenly "get" hope and then keep it forever like a favorite sweater or pair of slippers. There is never just one hope that if it goes unfulfilled then we have no others. And no one gets to tell us what we should be hoping for. Hope glides to and fro with the tides in our lives - characterized by constant adjusting and maneuvering. Indeed, hopes are like the ever-shifting sands of a beach. There is no end to the hopes we have. Having cancer will not change this - it merely focuses our attention on the dearest ones.
As we learned on the Science of Hope at www.thehopetree.com/science-of-hope/ - nothing is more important than protecting and nurturing your physical energy, those magic chemicals that rule the whole process and ignite your flame of hope. This is not a time of letting things go - but a time to draw things nearer to you: keeping those you love and cherish closer, seeking out those people who fill your heart with hope and purpose, and being more present than ever during the moments of your life that
matter to you.
This is the time when you will quickly edit your life down to the best of everything: best loved, best friends, best efforts, best nourishment, best sleep, best laughs, best doctors, best care.
Everything else will slip away with the tide as you toss aside refuse and gather up all those precious shells from the beach.
The
Hope Tree: The Lotus

It is in the muck and the mire of the pond bottom that the roots of this impossibly beautiful flower - the symbol of enlightenment in many cultures - finds a way to thrive. Indeed, this plant needs the muck and mire to grow properly. In addition to providing nourishment, this unlikely environment helps the lotus blossom regulate its temperature in order to attract insects that it needs to reproduce.
Much like illness providing us with a seemingly impossible environment in which to grow, we look to the lotus as a symbol of hope that great beauty and life will come from adversity. It is in fact a by-product of that adversity. The great Desmond Tutu tells us: "Suffering is indispensable to glory."
The lovely petals on the lotus flower open to accept light, moisture, air and life giving insects that will let it live for many generations. In much the same way that we must find a way to open ourselves - even amid the muck of mire that cancer creates - to the life giving nourishment of love and hope offered by others.
Featured reading . . .
There are many fine authors out there who have written very inspiring books about the power of hope and encouragement. Every month we will recommend several that we find to be exceptional.
Click on the titles below to order through Amazon.com and go directly to Dr. Jevne's web site to place an order.


Hoping, Coping and Moping: Handling Life When Illness Makes It Tough by Ronna Jevne, PhD 2000
No Time For Nonsense by Ronna Jevne and Alexander Levitan 1989
You can also listen . . .
A pod cast of Carol's interview with October's Guest Author, Liz Adamson. After Liz completed the filming of her one-woman play, Journey, she and Carol sat down to discuss the nature of hope. Click the link below to listen to this fascinating conversation.
Don't miss Carol's discussion with Dr. Ronna Jevne on The Hope Journal radio show December 15, 2011 from 9:00 AM to 10:00 AM. Check the sidebar to the left to find out how to listen in on our live, worldwide broadcast. Should you miss the show you can always listen to archived shows at the same web site: just click the "Talk Radio Archive" banner.
Or watch . . .
Liz Adamson's one-woman four act play, Journey, is now avaialbe via her website at
www.lizadamsonencore.com
or by typing Liz Adamson in the search field at You Tube. It is an amazing piece revolving around the concept that is possible to thrive with cancer - not just survive.