What Exactly DO Dogs Want?
Curious why your dog tilts his head, chases his tail or exposes his belly? Answers to these canine actions and more are revealed in Arden Moore's newest book, What Dogs Want. The global release for this must-have book started in Australia and will be available in North America in mid-September.
Arden unleashes a visual guide that decodes 100 canine postures, expressions, sounds and actions. Get your paws on an autographed copy by being the 50th person to email Arden with the code words, What Dogs Want.
Carrier for the Traveling Pet
Petmate has just unleashed a line of four stylish and versatile carriers called Curvations Pet Retreat. The new line debuted at the Global Pet Expo earlier this year to paw-some reviews.
Here's your chance for your pet to travel in style on your trips to the veterinary clinic, the grooming salon, a pet-welcoming hotel and other places. Available in a grey-and-brown polka dot pattern, the carrier cleans easily and is ideal for small pets. It retails for $89.99, but be the 35th person to email Arden with the code word, Curvations, and you will win one for your small but sweet dog or cat. Learn more about Petmate's line of products by clicking here.
Strut Your Patriotic Pup!
We can show many ways to support our troops. And that's why we are proud to announce the winner of America's Legacy™ leashes and collars by Petmate.

Kelly Presswood, congratulations! You mentioned that your son serves in the Air Force and that's the military branch-style leash your cool canine will receive. Check out these patriotic leashes and collars that feature high-quality camouflage designs. Complete with dawg tagz, a portion of all proceeds from each sale goes to the U.S. War Dogs Association. Learn more by visiting www.petmate.com/americas-legacy.
Take the Stay Fit Challenge
and Win A DogTread!
Keep your dog at an ideal weight and in top fit shape, rain or shine. DogTread is sponsoring the Get Fit - Play Fit - Stay Fit Challenge and will be awarding not one, but THREE dog treadmills.
To enter, just visit the DogTread Facebook Page for the rules.The contest is now underway and runs through Oct. 1. Good luck!
Feline Fans Love Zeki the Cat!
Meet Arden's cool cat, Zeki, a meow-va-lous feline ambassador! Zeki survived a brutal knife attack as a young stray and now hangs with such pet celebrities as Animal Planet's Jackson Galaxy (host of My Cat From Hell) and Victoria Stilwell (host of It's Me or The Dog), Vetstreet.com's Dr. Marty Becker (plus many more)!
Zeki travels all over America with Arden at pet expos, speaking events and is the only cat in the Pet Tech pet first aid program. Join Zeki's growing list of pet pals by hitting the LIKE button on her Zeki the Cool Cat Facebook fan page and catching her catty comments on Twitter (#ZekiTheCoolCat). inviting all feline friends to become fans on her Facebook page.
Zeki will be unveiling a special contest for her catty fans soon. In the meantime, she congratulates Weems Hutto for being the 14th person to email Arden with the code word, Zeki, and win an autographed copy of Arden's best-selling book, The Cat Behavior Answer Book.
Play It Safe - Enroll in a Pet First Aid Class Taught By Arden!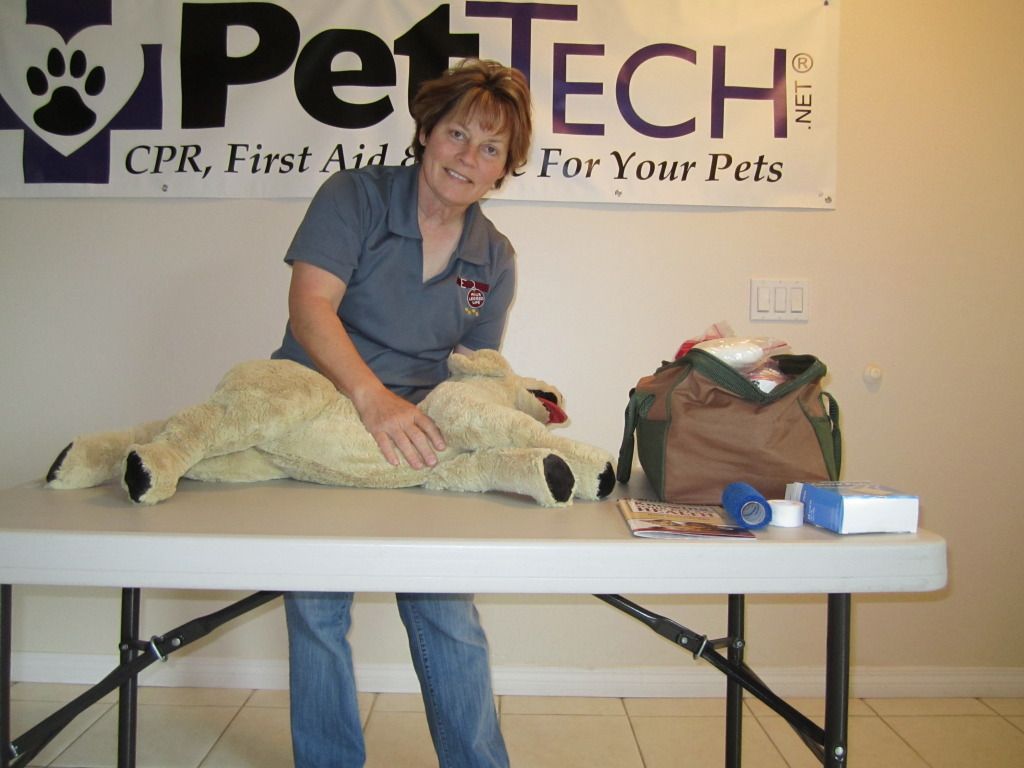 As a Pet Tech certified instructor, Arden Moore customizes hands-on training classes up and down the West Coast. She teams up with her tolerant four-legged "teacher's pets" - her dog, Chipper and her cat, Zeki.
Sign up for a pet first aid, safety, CPR and wellness class by contacting Arden and by visiting her Pet First Aid 4 U site. Next class dates: Sept. 29, Sept. 30 and Oct. 14. Final request, please become a Facebook Fan of Arden's Pet First Aid site by clicking LIKE and asking your pet pals to join you - here's the link.
Cats Go Crazy for Ducky World!
Yeowww! That's the buzz word often associated with Ducky World, makers of paw-some catnip toys that truly filled with the best organically grown catnip in the world that are sure to get your feline to yeowww

with excitement!

Congrats to Amy Heimann, Pashe Sykes and Elissa Wolfson. You are this month's lucky winners of a set of Yeowww! My Cat Balls toys. Learn more about Ducky World
Try The Acupressure Advantage
Just like us, our cats, dogs and horses suffer muscle aches and pain and can benefit from acupressure to bolster their immune system, strengthen muscles, tendons, joints and bones and unleash feel-good hormones called endorphins.
Among the nation's best teachers in this field are Amy Snow and Nancy Zidonis, co-founders of Tallgrass Animal Acupressure Institute. Learn more by visiting their site. And paws up to Kelly Bailey and Jean Meyer, winners of autographed copies of Acu-Dog and Acu-Cat, respectively.
Dishing With Dog Diva
Congratulations,
Karen Cichocki
! You won an autographed copy of
Camilla Gray-Nelson's
book,
Lipstick and the Leash: Dog Training a Woman's Way
Let Arden 'edu-tain' you!
Looking for a professional speaker, MC or workshop leader for your next event - one guaranteed to "edu-tain" your audience? Arden is America's Pet Edu-Tainer™ She informs and delights audiences all over North America on pet trends, pet behavior, pet safety and more. Click HERE to book Arden at your next pet event!
Like what you see? Email Arden about creating an email marketing and social media campaign for your business or non-profit group!
Fetch a $500,000
Dream Dog Park!
Only a few days remain for you to enter and vie to win a $500,000 dream dog park in your community. Sponsored by Beneful, this contest will also deliver the winner a $10,000 check and their dog a year's supply of Beneful food.
Helping to decide the winner of the third annual Beneful Dream Dog Park
will be Emmy-winning actor Eric Stonestreet of ABC's smash hit Modern Family, Jason Cameron of DIY's Desperate Landscapes show, and Four Legged Life founder Arden Moore. Tune into a special episode of the Oh Behave Show on Pet Life Radio of the recent opening of the dream dog park in Alabaster, Alabama and click here to catch a short video of this event that had tails a wagging!
The clock is ticking! Click here to enter and don't delay - the contest deadline is Aug. 22.
Time to Hang 20, Doggies!
Looking to set a 4th world record, the big and small four-legged members of the So Cal Surf Dogs will attempt to line up on their own surfboards and ride in on the same wave together at the 7th annual Surf Dog Surf-A-Thon on Sept. 9 at Del Mar Dog Beach. The canine surfers, who include Arden Moore's gutsy 12-pound poodle-terrier mix, Cleo, also hope to make a big splash by raising money for the event's charity: the

For more details on how you can help and attend, please click

here

.
Hop On Board the
L.O.V.E Bus
Hitting the road and armed with answers, world-renowned veterinary behaviorist Debra Horwitz is embarking on a six-city, 12,500-mile tour to aid frustrated pet parents resolve behavior issues in their cats and dogs.

Heck, Dr. Horwitz and a team of top veterinary behaviorists will be doing nearly everything but drive this bus in their determination to restore harmony in pet households. The tour, officially called
CEVA "Keep the L.O.V.E. Alive Behavior Express Tour 2012,
" is co-sponsored by the
American College of Veterinary Behaviorists.
At each pet fair stop, you can get the chance to buy special tour T-shirts to benefit various animal shelters.
For answers to some of your pet behavior questions, tune in to this
Oh Behave episodeon Pet Life Radio
featuring
Dr. Horwit
z as the special guest. And for details on the bus tour, click
here
.
Spotlight: Burt Ward
From Caped to K9 Crusader
On TV's Batman & Robin in the 1960s
Burt Ward
Each month, Arden spotlights people who make this planet a better place for pets and people. This month, she -- holy hound dog, Batman! -- salutes Burt Ward, made famous for playing the spunky sidekick Robin in that 1960s hit TV series, Batman. These days, Ward and his wife, Tracy operate Gentle Giants Rescue and Adoptions as well as produce a line of healthy dog food and treats.

Burt shared some Batman show trivia and chatted about the A list of celebrities pining for cameo roles on that hit show with Arden in this special Oh Behave Show episode on Pet Life Radio. Tune in -- you will be surprised. And, be the 10th, 20th and 30th person to email Arden with the code words, Batman and Robin, and receive a free 37.5-pound bag of All-Natural Gentle Giants dog food, courtesy of Burt Ward.



Celebrate! Aug. 26 Is
National Dog Day! Woof!
Sure, it seems like a holiday each and every day we are with our cool canines, but on Aug. 26, it is day dedicated to that top dog in your life in a national holiday known as
National Dog Day
.
Credit pet expert
Colleen Paige
for creating this day to celebrate all our dogs do for us. She was inspired to create this holiday after paging through a coffee table book that depicted the horrors and triumphs of 9/11 and discover there was not a single mention of the hundreds of rescue dogs who put their lives on the line at Ground Zero to help the emergency crews.
Learn more about this holiday by clicking
here
.
National Dog Party Day:
2013 Sneak Peak!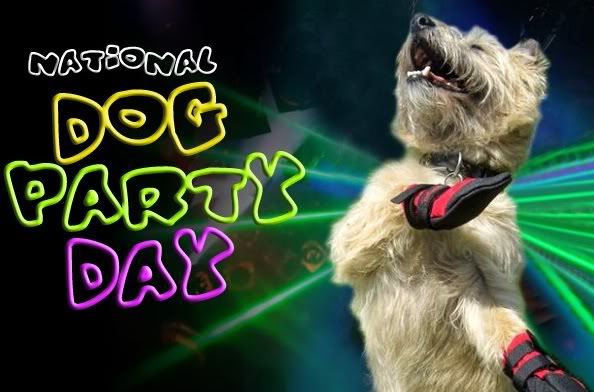 Hey all you paw-tee animals! Mark your calendars for June 21, 2013. That's the date for the third annual
N
ational Dog Party Day
! Created by
Arden Moore,
this annual K9 soiree is a true date night for you and your dog, and helps raise money and awareness for worthy pet charities. Doubly nice!
We will be expanding more party sites in 2013, so keep checking the dog party site for details on how you can be a sponsor and participate. And, once again, we are delighted to team up with
Pet Sitters International,
the sponsors of
Take Your Dog To Work Day,
for a Double Dog Day Celebration in which we "work like a dog by day and party like a pup at night."
Lights, Cameras...Fascinating Pets!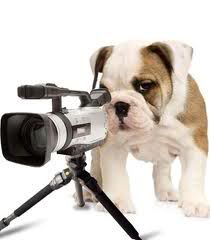 We're on the hunt for fun, funky and fascinating videos that spotlight cats, dogs and other animals. Please send your favorites to Arden to share in the next issue. This month, we feature two videos that demonstrate the full range of being a great dog.
The first video, submitted by Audrey Pavia, depicts an aptly named German Shepherd named Hero who pulls a badly injured woman from her car after a severe crash. The second video, submitted by Greg Perkins, depicts the pure glee from a Corgi who discovers how to position himself to make a true splash at a dog splash pad. Enjoy!
Arden is Unleashed on America!
For "Mutts" More on Moore: